How to Find a Lost Dog – 8 Helpful Tips
Last Updated on August 30, 2023
8 Helpful Tips for Finding Your Lost Dog
Are you searching for your lost dog and wondering what to do?
We know the feeling: that heart-breaking, gut-wrenching moment when you realize your canine best friend has escaped and you have no idea where they are. It is overwhelming and terrifying for a pet parent, but don't panic – we are here to help.
While you should always take steps to raise local awareness regardless of your lost pet's species (and you should read that article first if you have not already), effective boots-on-the-ground search measures for a lost dog differ from those for a lost cat or other type of missing pet.
Thanks to tips from our Rescue Squad members, we've provided a list of the most immediate steps to take as soon as possible in a missing dog scenario.
Step 1: Check for your lost dog inside your home.
It may be the most obvious place to start, but your pups may sometimes hide in unexpected places as they engage in curious play or if they become frightened. Be sure to check the dark, small places your dog may seek out for a hiding spot, such as in or around appliances, under beds, in closets, behind other bulky furniture, etc.
Dog parents should also search around areas located near dryer vents, especially when the vent is on as a heat source. The ASPCA recommends calling for your dog while shaking their food dish or a treat dish to potentially help coax them out of their hiding, play or napping place.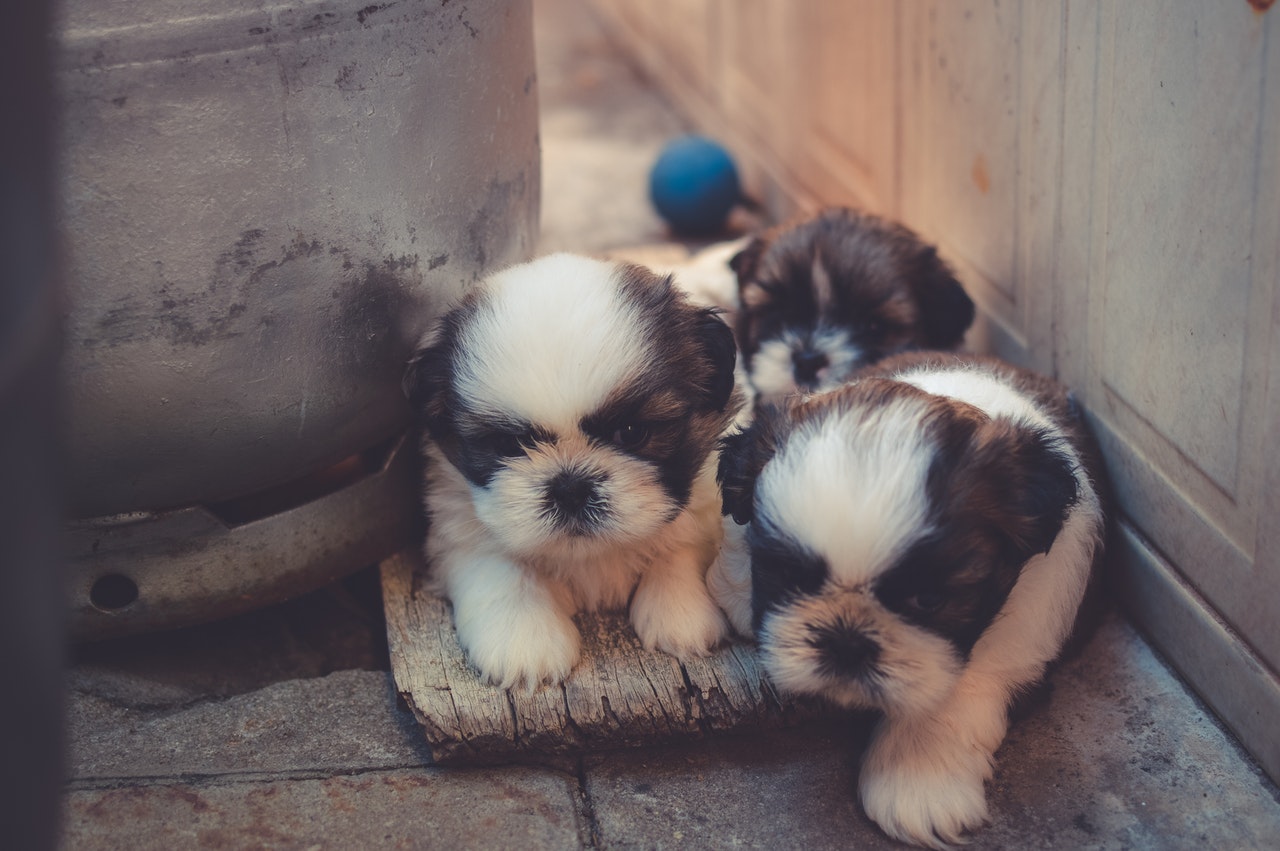 Photo Credit: Caio Resende via Pexels
Step 2: Recruit a lost dog search party.
After you have conducted a thorough search of your home for your missing fur baby, it's important to begin the on-the-ground search efforts as soon as possible. Raising awareness about your lost pup in the first few hours after you realize she is missing will greatly increase your odds of a happy reunion.
In the critical first days of a missing dog scenario, there are a multitude of tasks and search efforts that need to be done to help bring your furry loved one home, so getting help from others is key. Call on the friends or family who you trust to assist in your search efforts and begin to build your search party.
Your search party can help in many ways, including physically searching locations near where your pup got out, printing and distributing lost dog flyers around the neighborhood and nearby local businesses, and staking out areas where your pup is likely to visit or return to (such as the home when you are out searching).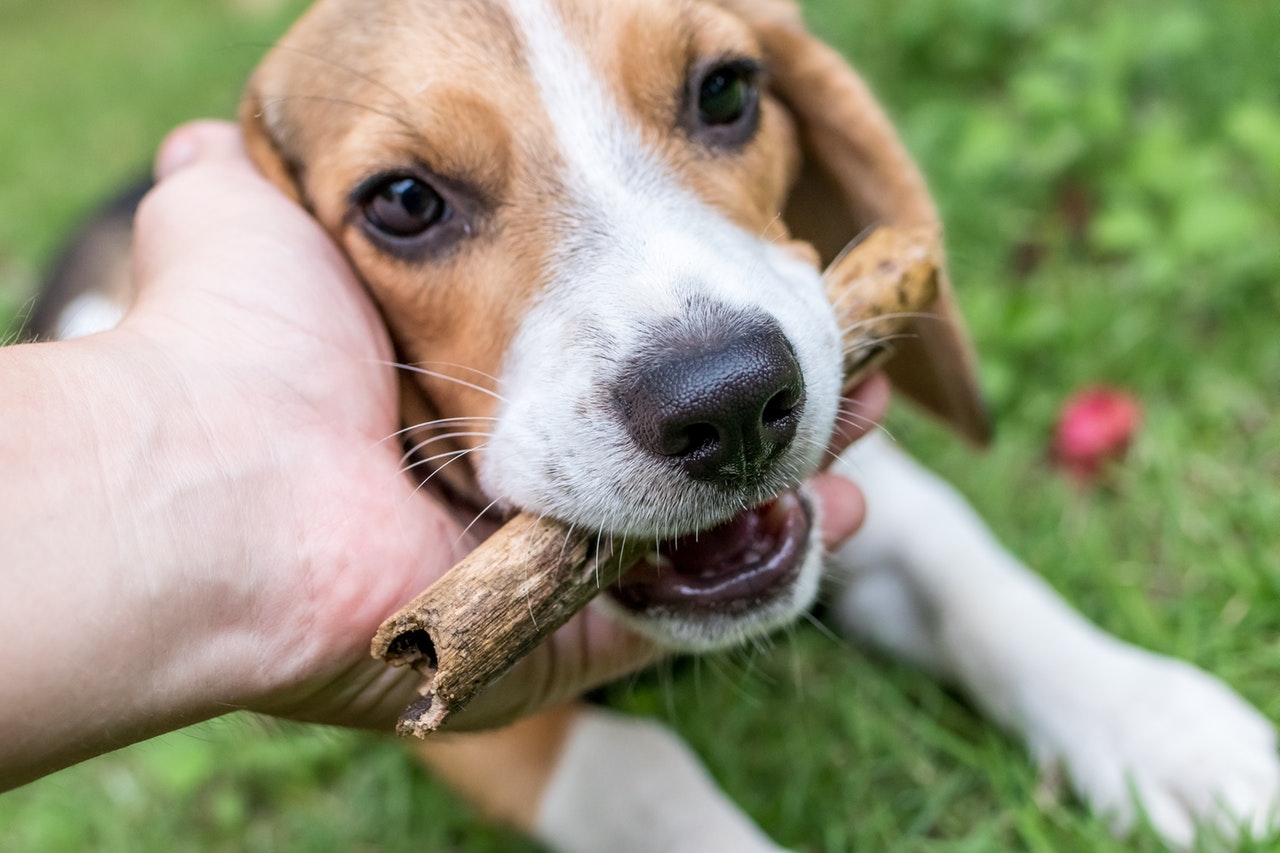 Photo Credit: Artem Bali via Pexels
Step 3: Notify neighbors and community members.
Contact members of your neighborhood, community (e.g. mail men, construction workers, municipal workers who are stationed outside) and the staff of local businesses in highly trafficked areas to keep an eye out and/or confirm any potential sightings of your pup.
Plan to have a thorough description of your dog ready to share and always be sure to provide your up-to-date contact information should anyone need to reach you after spotting or coming into contact with your fur baby.
Bringing lost dog flyers as leave behinds will make sure that the people you talk to are equipped with all the necessary information to aid in your reunion.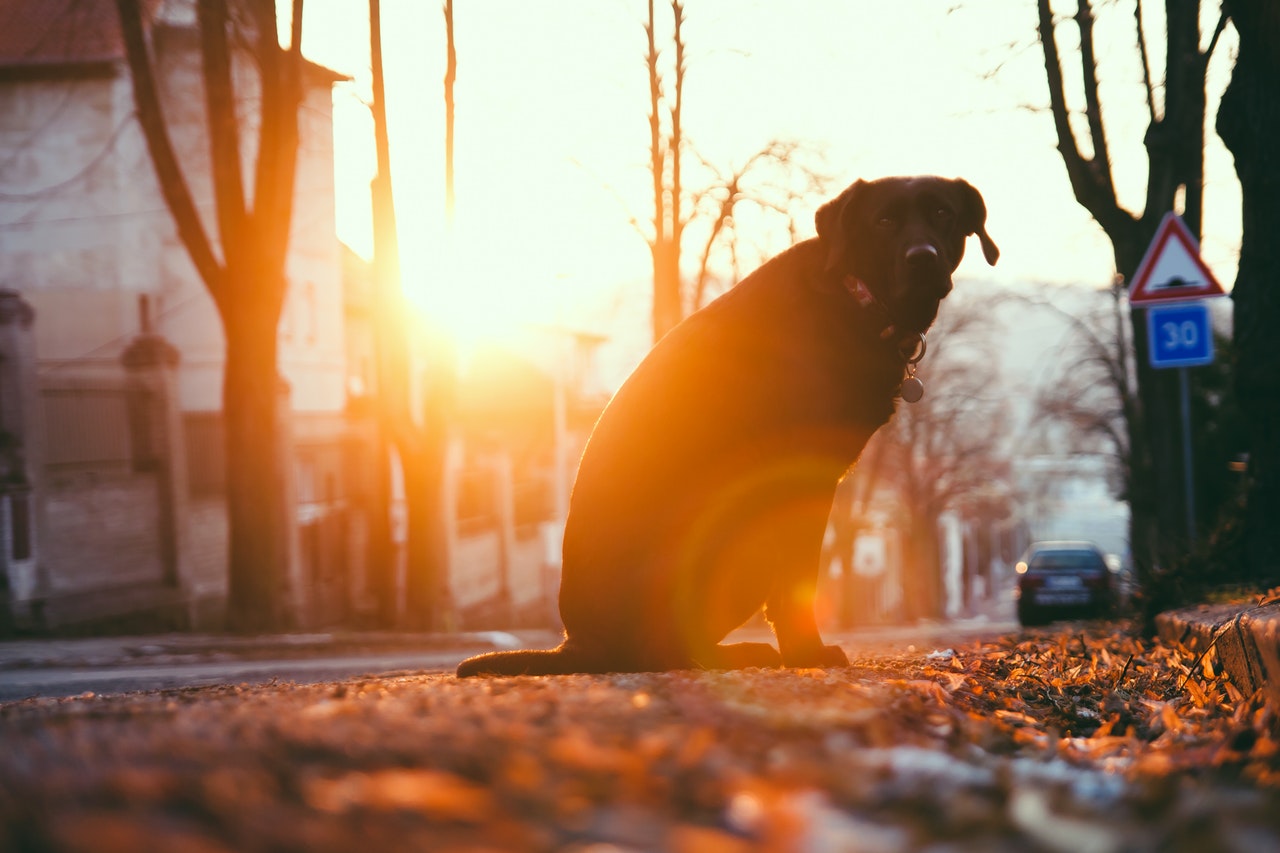 Photo Credit: Daniel Frank via Pexels
Step 4: Focus your search near your lost dog's last known location.
While dogs are more likely than cats to have travelled further from the home, the search should still begin close to the last known location.
You can start by canvassing the neighborhood on foot, loudly (but as calmly as possible) calling for your dog – remember: he or she knows and respond to your voice!
Dogs typically travel between 1-3 miles of the escape point in the first 24 hours, so limit your search within that range for the initial search effort. You may consider expanding your search area as time passes to accommodate for your dog's potentially widened travel range.
Schedule some of the heavier searches during times when your neighborhood or communities are quieter (early morning, evening or during the day when folks are at work) so that your pup can better hear your calls.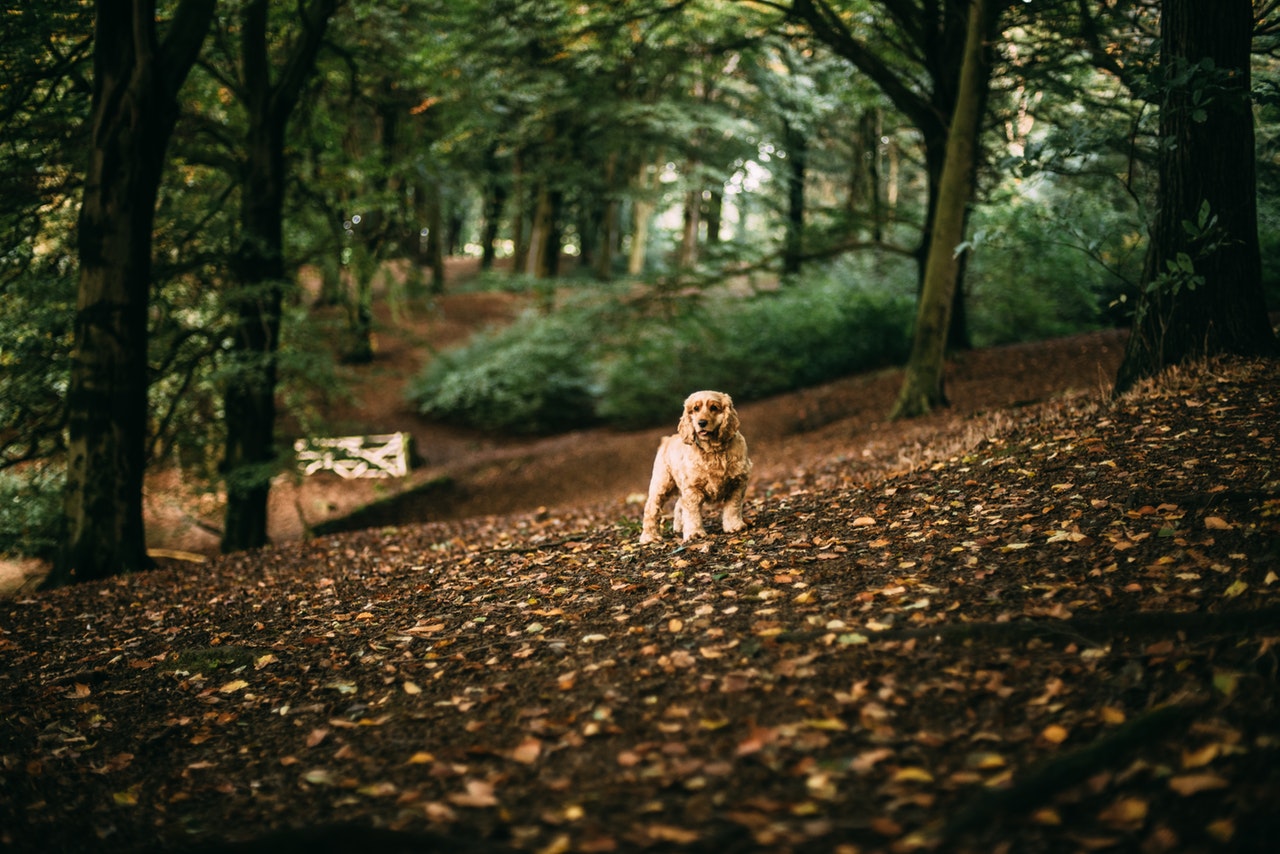 Photo Credit: David Whittaker via Pexels
Step 5: Bring a furry buddy.
If your dog has a buddy (either a second pet or a consistent walk/play partner), you may also want to bring that animal along for part of the search effort.
The presence of a friendly furry friend may help coax your pup from a hiding place.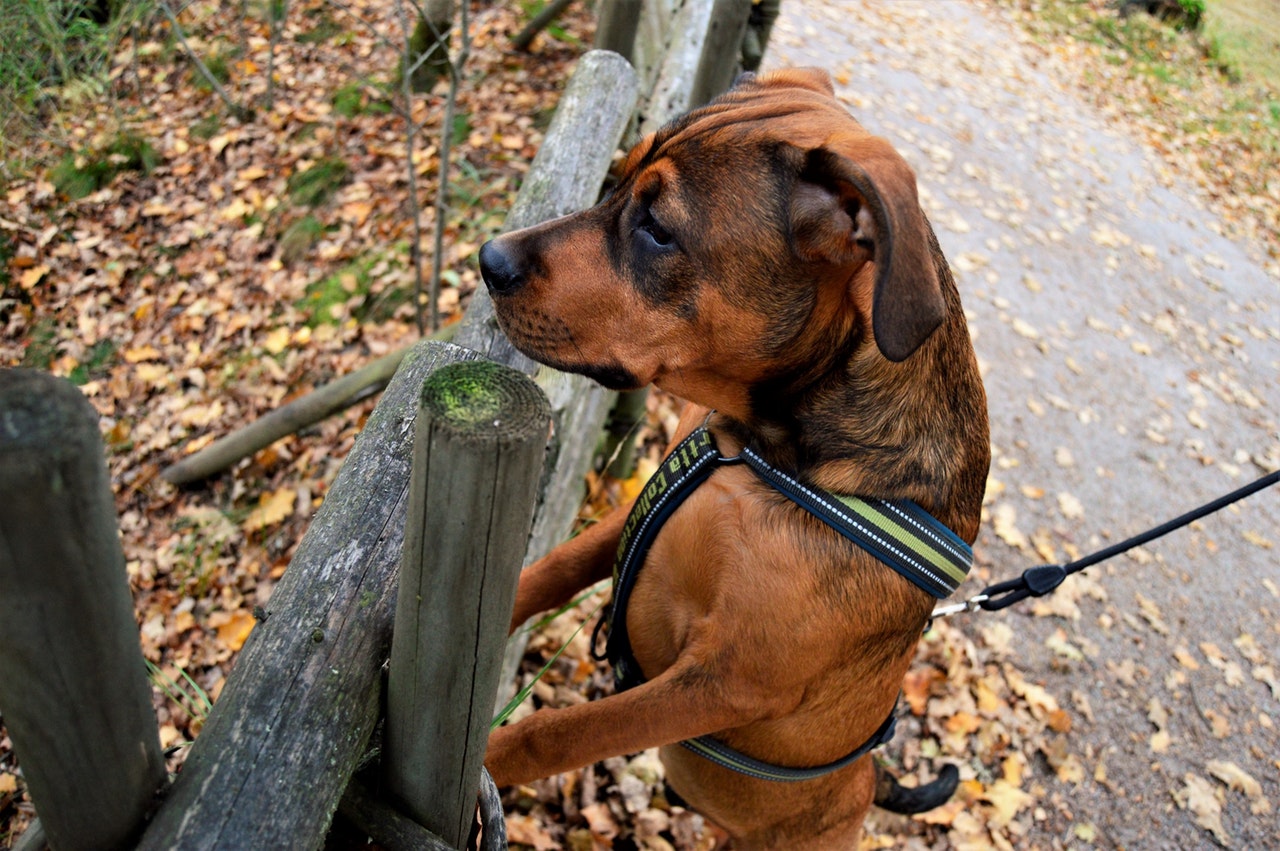 Photo Credit: Jonathan Petersson via Pexels
Step 6: Use the power of scent to attract your lost dog.
You can attempt to lure your dog home by appealing to their keen sense of smell… and "always on" appetites.
Set up a feeding station that you can monitor during the day or with a wildlife camera filled with puppy's favorite treats or strong-smelling meats. The feeding station should be placed in a quiet, safe place ideally in the back of your home.
You may also consider placing your dog's favorite blanket/bedding or a familiar piece of clothing with your scent on it outside of the house to help guide your beloved tracker back home.
Remember: A dog's nose is far more powerful than yours. Using this to your advantage can be the key to your happy reunion.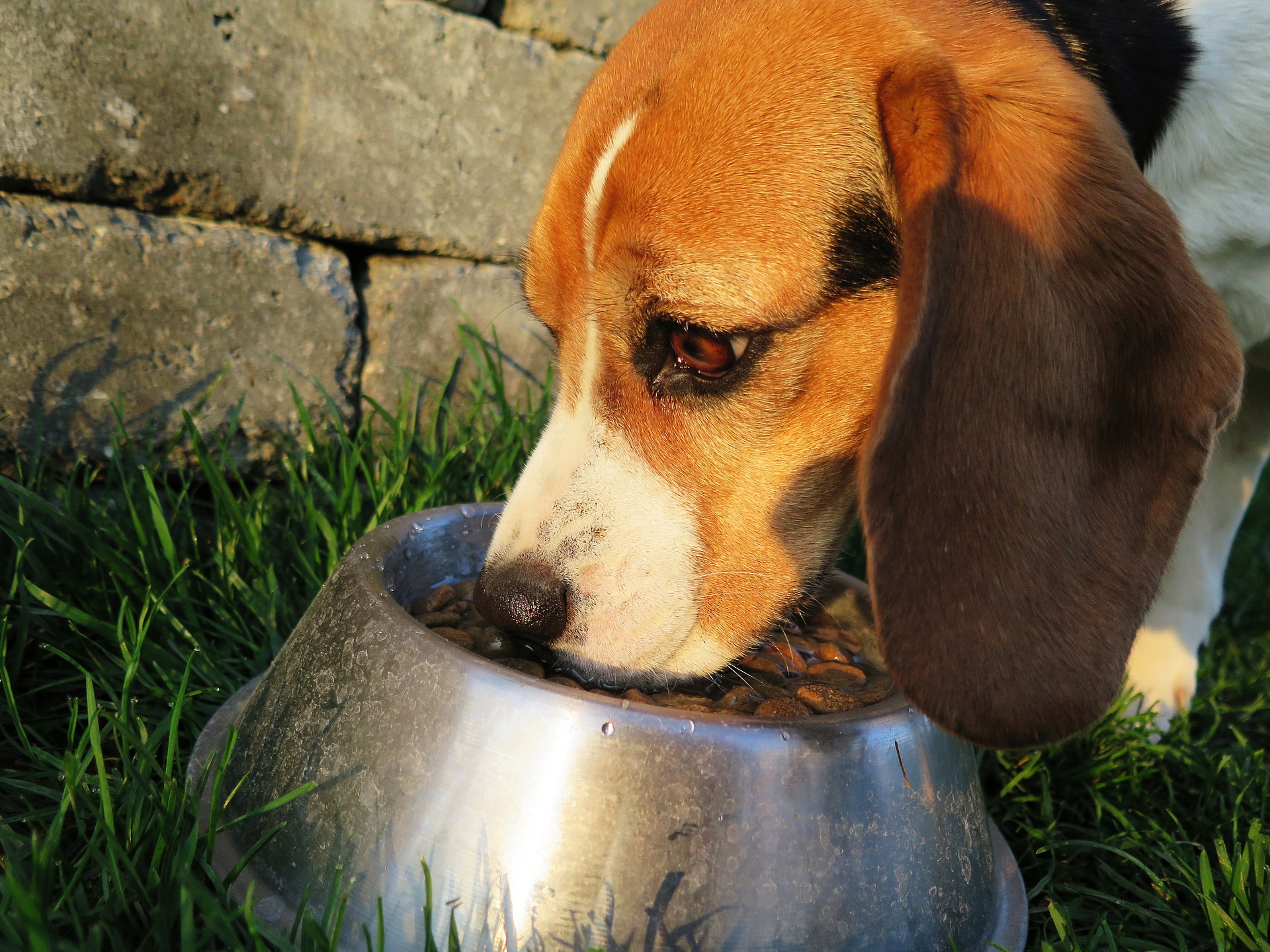 Photo Credit: eminens via Pixabay
Step 7: Don't give up!
Hopefully, all of these tips will lead to a speedy reunion with your lost dog – but should the search require more time, don't lose hope.
It's likely that your lost dog is scared and hiding somewhere nearby, or has been picked up by a Good Samaritan who is searching for the dog's family.
So keep up the search! If you get discouraged, read our Happy Tails for stories of other pet parents who have reunited with their loved ones. Sometimes, all you need is a little encouragement to regain hope.
Know of any additional tips for finding a lost dog that have worked for you or a friend? Send us an email at tips@pawboost.com so we can add them to this list and help other dog owners reunite with their precious pups!