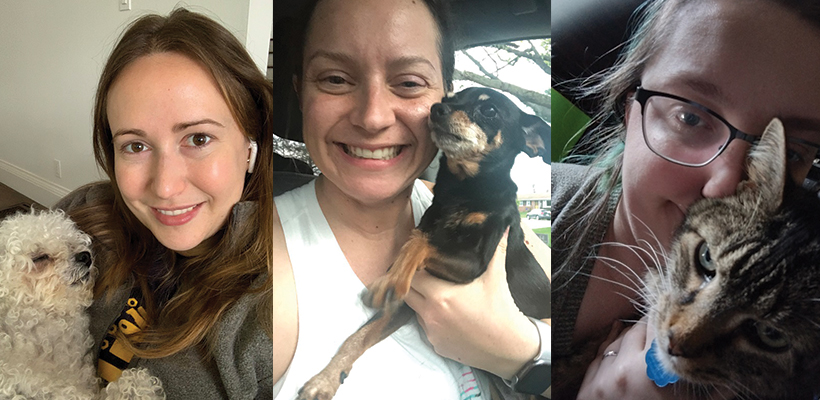 Featured Happy Tails! June 2021 – Lost & Found, Dogs, Cats & Pets That Were Reunited in June
Featured Happy Tails! June 2021 – Lost & Found, Dogs, Cats & Pets That Were Reunited in June
PawBoost loves to share happy endings! Check out June's Featured Happy Tails to learn how these fur babies were reunited with their families.
Love these Happy Tails? We love sharing them! Click here to read more.
---
Lemon: Lost Bird Reunited in Hillsboro, OR!
---
Tanto: Lost Dog Reunited in Wilmington, NC!
---
Coco: Lost Bird Reunited in Surrey, BC, Canada!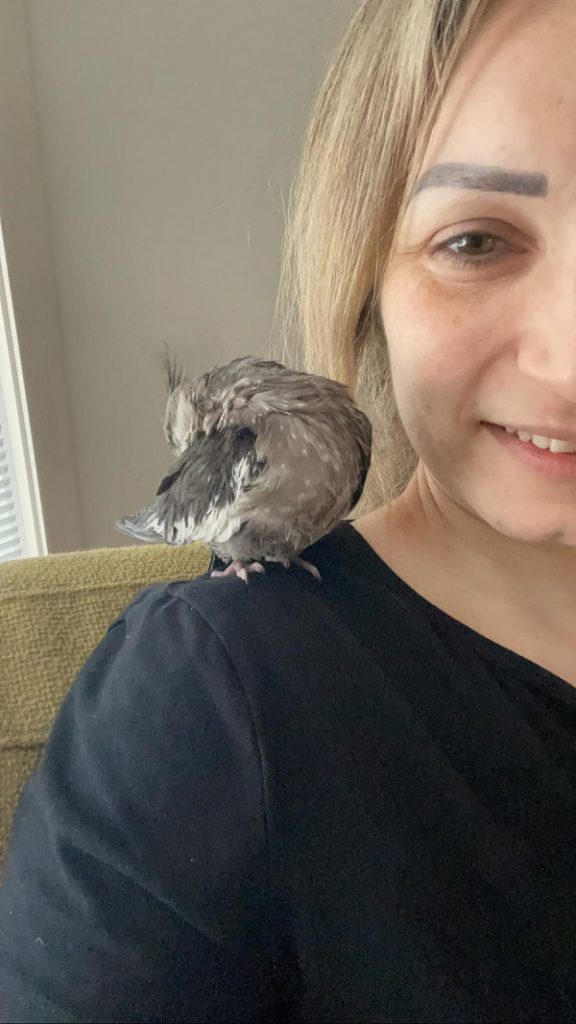 "Coco flew from the garage side when the interior door was opened. He got excited to hear the garage open, as he knew that I was home from work. Unfortunately I was in the car, away of his sights, and that was the last time seeing him. I spent four days looking for him in snowy weather.
I put his photo on Kijiji and reported him to Surrey Animal Shelter too. Someone saw his photo on Coquitlam Animal Shelter and sent it to me on Kijiji. Coco is a smart cockatiel, 3 months old. He flew almost 32 km towards Port Moody and was found by an animal rescue officer on a gas pipeline. He spent 3 days in the snow and was then noticed by her.
I went to Coquitlam Animal Shelter before they opened and waited a bit until I saw the lady who contacted me. She was very helpful. While we were at the door, I heard my bird whistling! I started crying with my kids. He knew us! Thank you guys! When we were reunited with Coco, we couldn't believe that he had survived, especially with the temperature having been -11.
Cockatiels don't live in cold weather. Coco is safe now and feels the warmth with us. PawBoost was very appreciated by us. They didn't stop checking with me to see if my bird had been found or not. It gave me hope! Thank you for your efforts."
---
Louis: Lost Dog Reunited in Los Angeles, CA!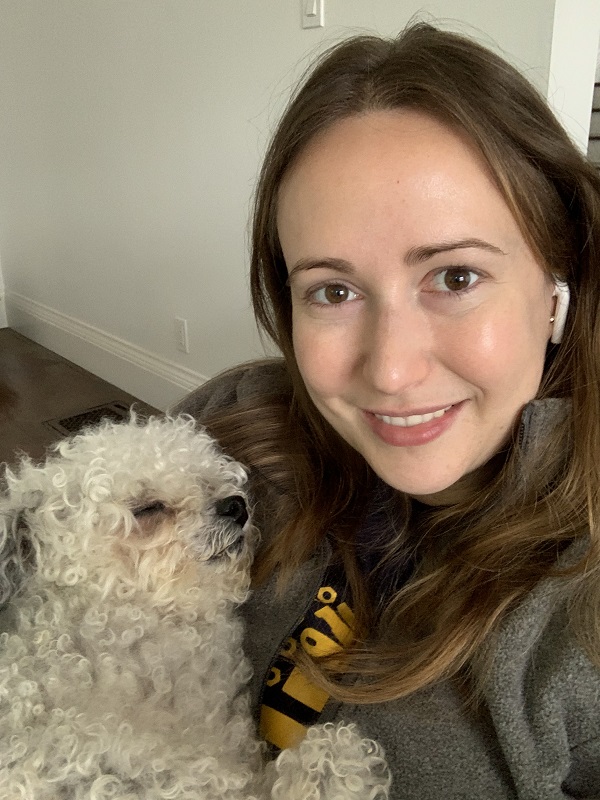 "My son opened the door and didn't realize Louis was outside when he closed it. A Good Samaritan almost hit him on a freeway on-ramp almost a mile away, after he'd been out 24 hours on his own. She stopped the car and she and her daughters grabbed him and brought him directly to a vet to be scanned.
Louis IS microchipped, but the vet couldn't find it with his scanner! So, thinking that he was a lost dog with no collar and no chip, they brought him home, even though they live in an apartment building that doesn't allow dogs.
Thank God she didn't give up. She decided to look online and see if anything popped up. She checked Facebook first, and Louis was the first thing that popped up for her!!! She messaged me and sent a video saying, 'I think I found your dog! Is this him?!'
And I was shaking and crying as I called her. I'm surprised she could understand me through the sobs. I can't believe his microchip FAILED!!! If it weren't for the PawBoost alert, he never would have been found!"
---
Pixie: Lost Dog Reunited in Lexington, KY!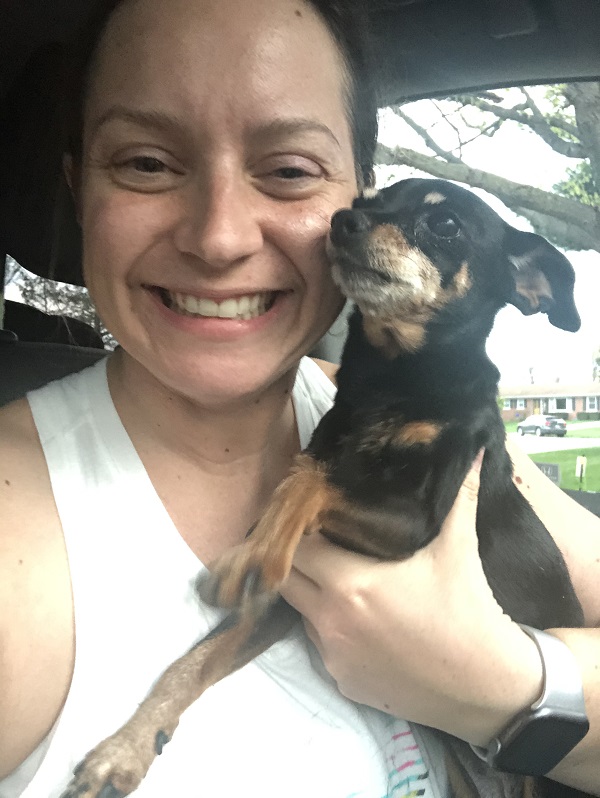 "Our 4-year-old left the house door open while I was getting our 2-year-old out of his car seat and Pixie snuck out without us noticing! I posted an alert on PawBoost, and a few possible sightings were listed in the comments of the post. So I drove to the area and asked everyone I saw if they had seen her.
Luckily, a sweet lady was sitting on her porch holding her! Pixie was gone for about 6-7 hours, but it was only about 1-2 hours after I discovered PawBoost! The word spread fast about Pixie being missing. There were so many shares, and such great information provided that helped us recover her in no time!"
---
Found Dog Reunited in Lewisville, TX!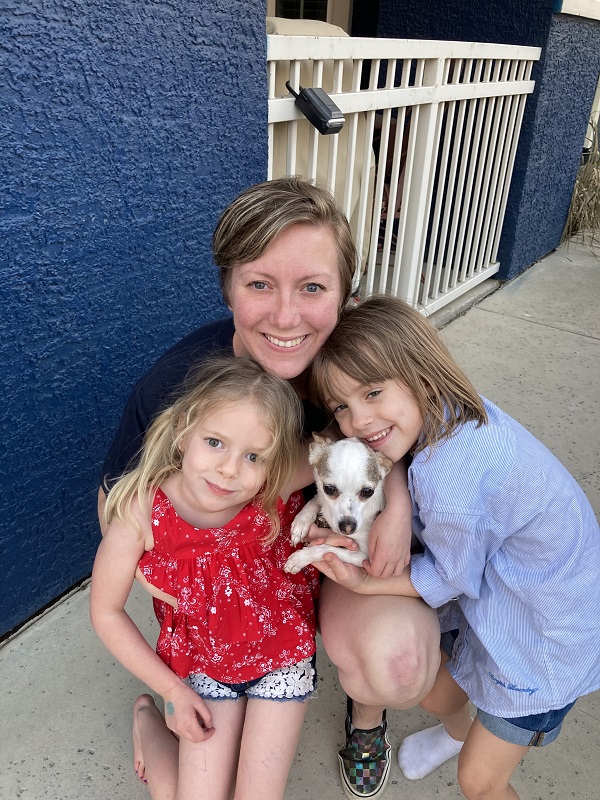 "I was walking my dog and this tiny girl was cowering in the middle of the street. She almost got hit! I ran out to her and she came right to me and snuggled up to my neck. She was shaking but happy I had her. I'm new to Texas so I googled about lost and found pets and PawBoost came up.
I posted an alert with a photo and description. Then posted all over social media in my area. She went missing on a Friday. I found her on a Sunday and posted immediately. She was reunited Tuesday. This dog lived 45 minutes away. I would have never thought to look outside my area. But with PawBoost, the owner could search outside her area and was able to find her baby."
---
Milo: Lost Cat Reunited in De Pere, WI!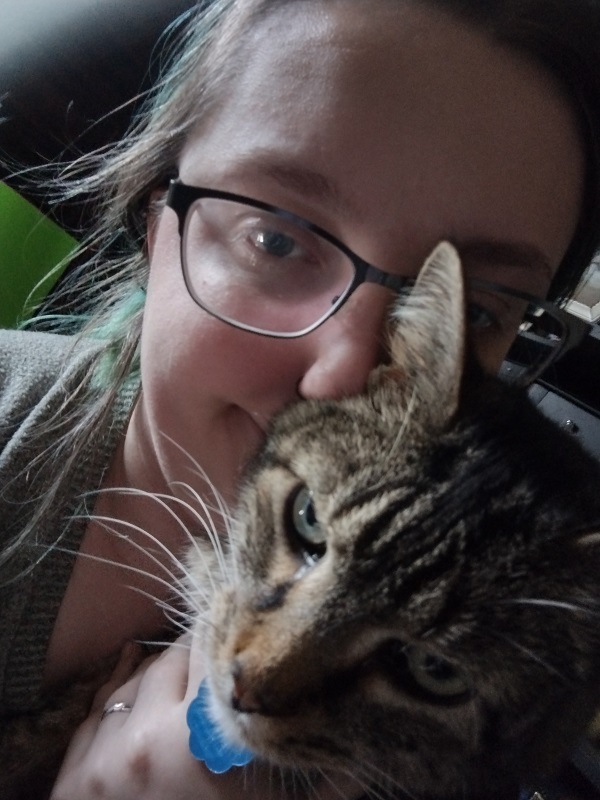 "The back door was open and Milo snuck outside in the middle of the night. We had put his litter box outside moments before he was found. My dad's girlfriend heard a cat outside and found him under the porch. We had looked there a few times before, so we knew he found his way. I was taking a nap and my dad woke me up and placed Milo on me.
I looked confused because I thought they were showing me one of his brothers. Then I realized it was him and started bawling right away and gave him the longest hug. I soaked his half his face with my relieved tears. The little man was so hungry. I believe PawBoost was helpful even though he found his own way. I got a few hits from people and about 175 shares. The comments were so sweet.
PawBoost was an easy and friendly website to use. They know about the scammers out there and they make sure you know about them and what to look for when getting a message. People were so sweet with the shares and comments. This little boy was the last gift I got from my mom before she passed. He means more than the world to me. Even knowing there are people out there praying, sharing, looking, whatever was an amazing help. Thank you."
---
Love these Happy Tails? We love sharing them! Click here to read more.