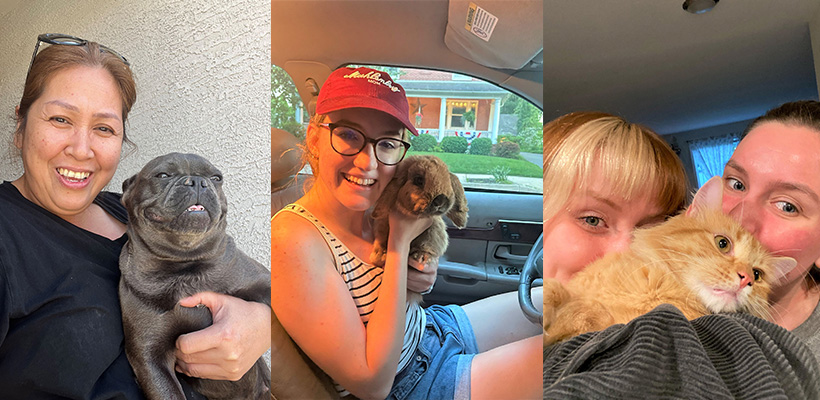 Featured Happy Tails! June 2022 – Lost & Found Dogs, Cats, & Pets That Were Reunited in June
Featured Happy Tails! June 2022 – Lost & Found Dogs, Cats, & Pets That Were Reunited in June
PawBoost loves to share happy endings! Check out June's Featured Happy Tails to learn how these fur babies were reunited with their families.
Love these Happy Tails? We love sharing them! Click here to read more.
---
Featured Happy Tails
---
Biscuit: Lost Dog Reunited in Casa Grande, AZ!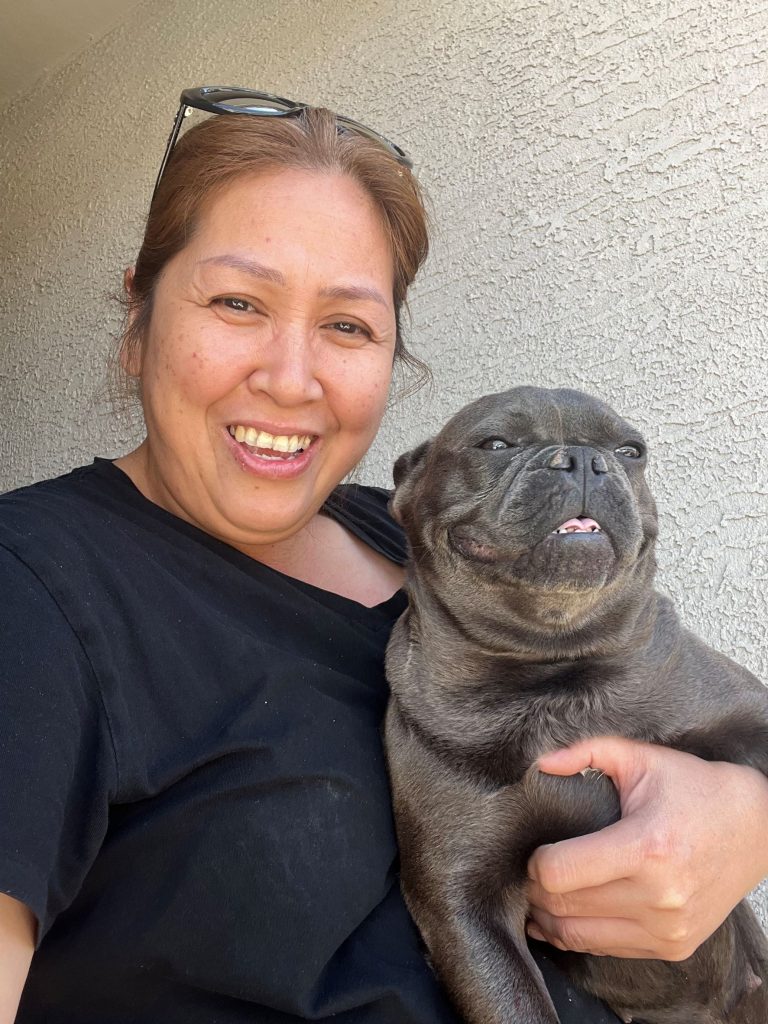 "We didn't noticed that Biscuit had followed us into our car garage when we were leaving the house to go shopping one afternoon and, when we came back from the store, she was gone! The moment I realized that she was gone, I posted an alert for her on PawBoost stating that she was missing and gave a short, concise description and photo for reference. We searched the neighborhood as well, but she was nowhere to be found.
Biscuit was found by a Good Samaritan the very next day! The finder didn't know who her owner was, so she took Biscuit with her for safekeeping while she searched for us. She tried to look us up and, luckily, she was able to find me through PawBoost! Biscuit was missing for only one night. Alica, the finder, drove all the way from Surprise, Arizona to bring our Biscuit back home the following day. She is such an amazing person with a good heart! With our newfound experience on this site, we will definitely be recommending PawBoost to our friends should they ever lose a pet!"
---
Fritz: Lost Cat Reunited in Sedro-Woolley, WA!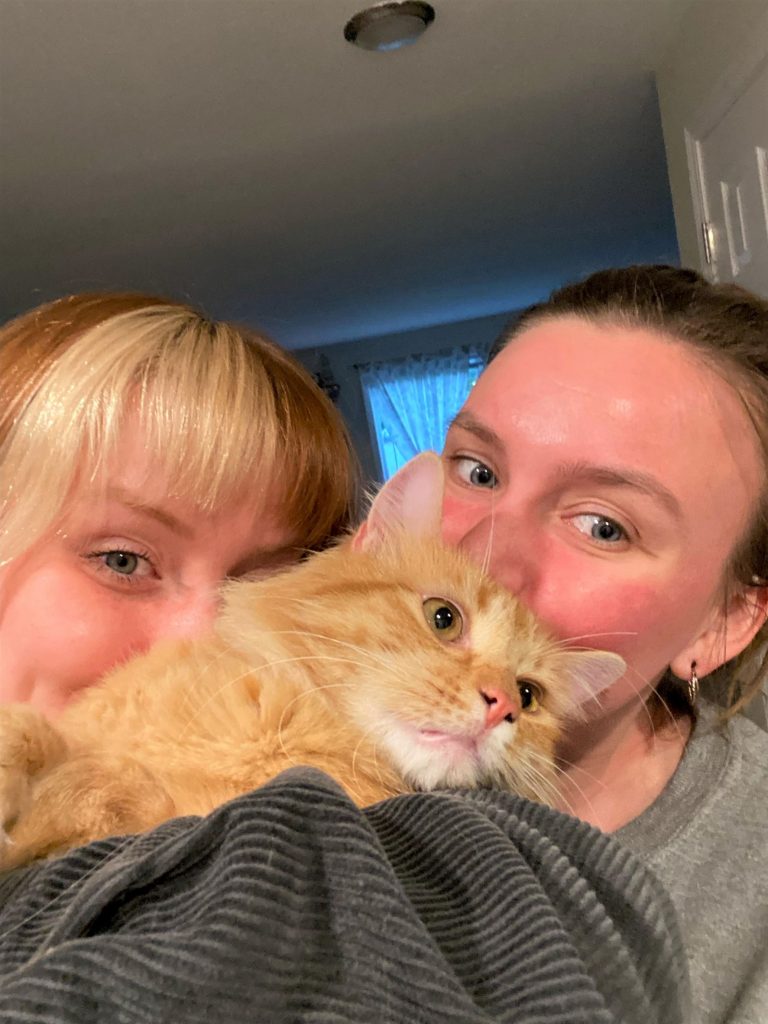 "We let Fritz outside one day, as he is an inside-outside cat, but he never came back. After hours went by with no trace of him, we were certain that he must have gotten lost. When we came up empty-handed after searching his usual spots and hangouts, we began to worry as this was wholly unlike him; he always comes back. Days went by, but there was still no sign of him anywhere.
Someone saw my alert on PawBoost and commented that they had seen another person post about him elsewhere. They were able to send me that person's information to pick up my boy! PawBoost gave me many options to get the word out there. They posted on sites that I wouldn't have thought to check – or didn't even know existed! More people than I expected reached out, and everyone who helped was diligent in their search efforts and tips and they truly cared about my pet's safe return. Fritz was gone for five long days. We are so happy to be reunited with our fur baby! Thank you everyone for the help!"
---
Ollie, Lost Bunny Reunited in Mount Joy, PA!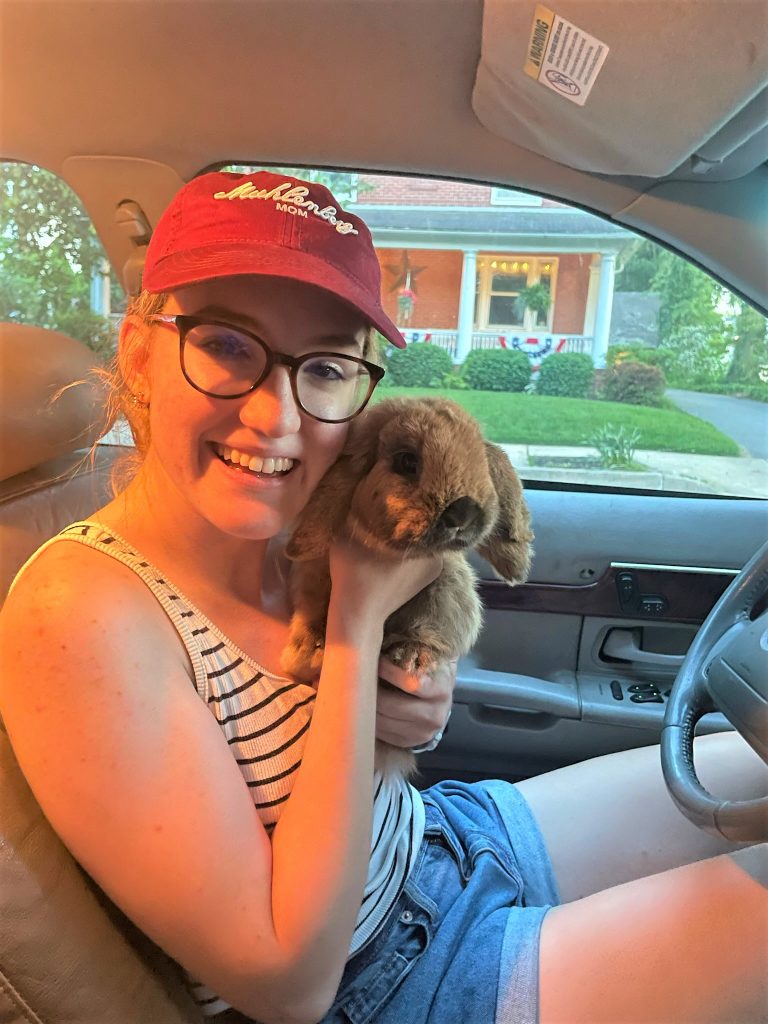 "Ollie escaped from his hutch when his hutch door became loose and he managed to push it open. We found his hutch open and immediately looked for him in nearby areas, but could not locate him anywhere. It eventually got too dark and we couldn't search any more that day. We left his hutch open with food and water in it, and left carrots in the fields and trees in the surrounding areas just in case he was there and became hungry. After an unsuccessful search for Ollie, I searched online and reported him as missing on PawBoost in hopes that people nearby would contact me if they saw or found him.
The next morning, I got a call saying that someone saw him laying in the front lawn of a nearby house. However, when I got there, he was already gone. We searched around that house, but still could not find him. We became worried since that was the house that many of the neighborhood cats stayed at, and were scared that they would hurt Ollie. Later that evening, I went out for one last search of the day and went back to that house where the PawBoost sighting had come in just to check. I found him lounging in that front yard where he was originally spotted and was able to bring him home safely! Ollie was missing for over 24 hours!
Thanks to PawBoost, Ollie's missing poster was shared on Facebook 150+ times, and we were able to locate him because of the sighting that came in from someone who had seen his alert. Without PawBoost, I wouldn't have been able to bring my sweet family's rabbit home. If you ever find yourself in this type of situation with any pet, do yourself a favor and use PawBoost!"
---
Mango: Found Cat Reunited in Colombus, OH!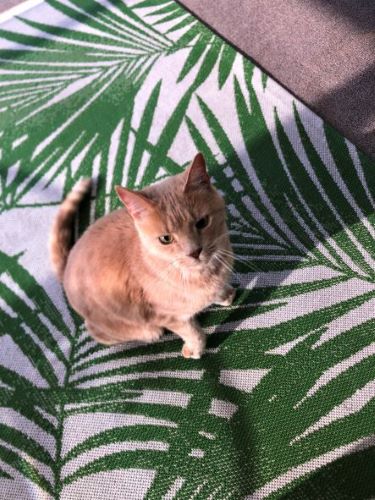 "Mango showed up to my house at the back door one day and just sat there, crying. He really wanted in! I have two cats and thought it was strange for him to be outside, as he acted like he knew me and belonged here. I fed him and brushed him, and I knew he had a good home somewhere because he was so loving and knew how to behave in a home. I put him on PawBoost before taking him to vet to see if he was microchipped.
As soon as I reported him as found on PawBoost, I got immediate responses and was given the owner's number to contact them. The owner told me Mango had been missing for 10 days! The owners came right over and picked him up. There were a lot of tears. I was just so happy to reunite them! It only took an hour, once he was on PawBoost, for me to reunite this family, but they had been searching 10 days, so this site was fantastic! Thank you for the help!"
---
Zoe: Lost Dog Reunited in Baton Rouge, LA!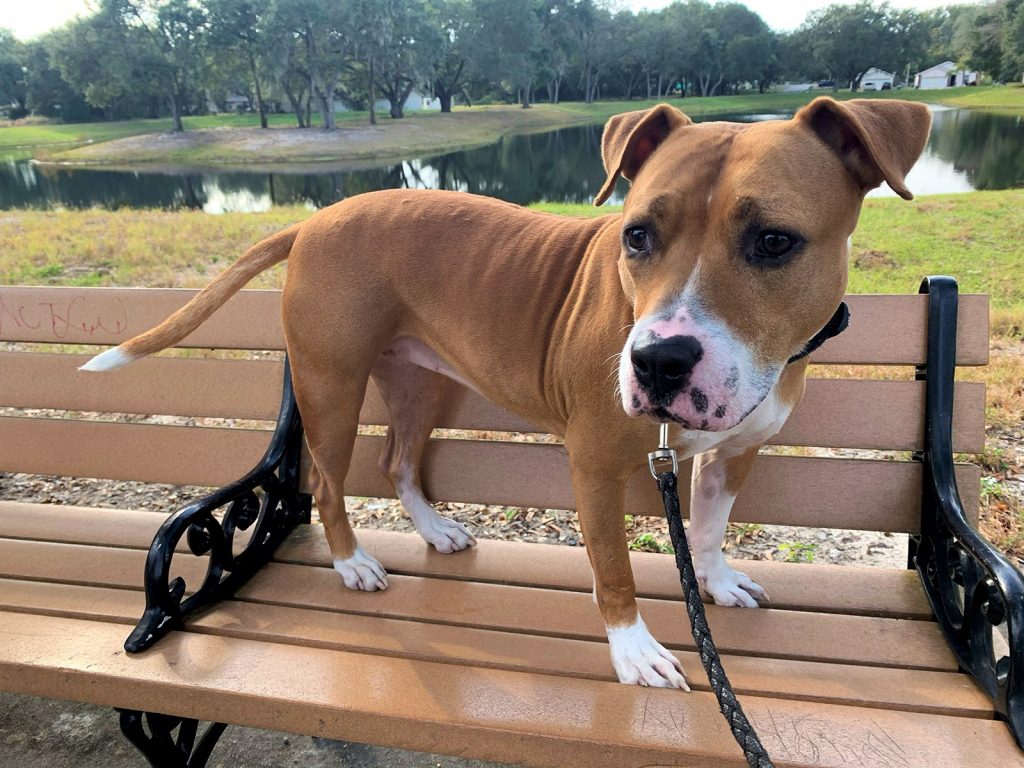 "I had just returned home from work and was walking Zoe around the neighborhood. We live in a large complex that is gated just north of a busy exit to an interstate. Zoe's collar must have gotten loose along the way, so when Zoe stopped during our walk, it slid right off as I continued on, not noticing for a split second that she had stopped walking. She immediately ran off and made it out of the apartment complex. I saw her race towards the busy highway and several shopping centers before I unfortunately lost sight of her.
I received a message through PawBoost from the girl who found Zoe – or, as Hanna (the finder) put it, Zoe found her! I called Hanna and we exchanged information so that I could come and pick Zoe up. Zoe was missing for less than 24 hours and was luckily in good care for a majority of that time thanks to her finder. PawBoost was recommended to me by several friends in the past who had used it to reunite with their lost pets. The community is great. The couple that found her was awesome and I told them they could visit with Zoe anytime they wanted!"
---
Love these Happy Tails? We love sharing them! Click here to read more.