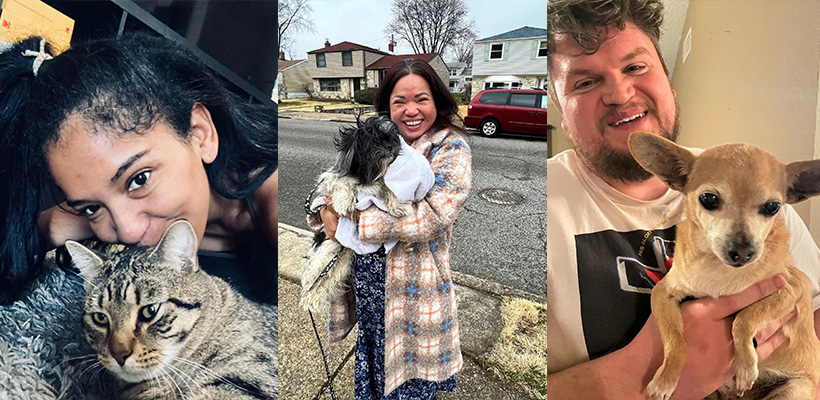 Featured Happy Tails! March 2023 – Lost & Found Dogs, Cats, & Pets That Were Reunited in March
Featured Happy Tails! March 2023 – Lost & Found Dogs, Cats, & Pets That Were Reunited in March
PawBoost loves to share happy endings! Check out March's Featured Happy Tails to learn how these fur babies were reunited with their families.
Love these Happy Tails? We love sharing them! Click here to read more.
---
Featured Happy Tails
---
Trotter: Lost Dog Reunited in Philadelphia, PA!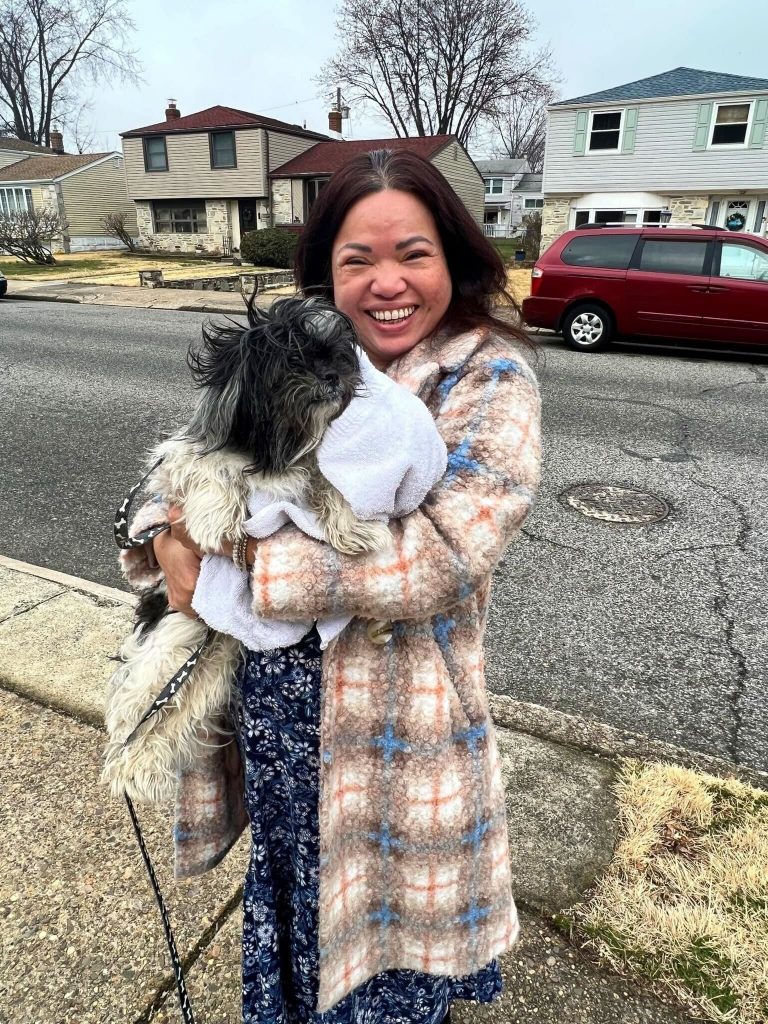 "Trotter is my parents' senior shih tzu. They've had him for almost 16 years and he's always been independent. He went out like he usually does every night to potty, but this time he didn't come back. My parents don't have neighbors behind their house, just woods, so he must've wandered further in there. He's somewhat blind and deaf, so that must've contributed to his lapse in memory. A neighbor saw him frantically running down the street, so he must've eventually made his way back to the neighborhood.

The person who managed to catch him is named Jen and she only lives about ten houses down. He's not friendly at all to strangers, so it was miraculous that she managed to bring him in from the cold for the night. My mom texted me as soon as he went missing. I didn't see it until morning since it was later in the night when this happened and I was asleep. As soon as I saw her text, I immediately called her and then went on PawBoost to post his missing dog alert. PawBoost had so many responses and someone named Wendy messaged me that a neighbor (Jen) had found him! I went to my parents house immediately and contacted her. We waited anxiously for a response (she was at work) and when she called me, she gave me her address and told me all about the situation.

Poor Trotter was terrified and we were so grateful that he was found by someone so nice and genuine that took care of and fed him. We walked over to her house since her father-in-law was home and found Trotter sleeping on a makeshift bed. He didn't respond to me, but as soon as he heard my mom, he woke right up. From there, we took him home and my mom gave him a much-needed bath. Trotter was missing for almost 12 hours. PawBoost was so instrumental in getting the word out quickly. Thank you so, so much to everyone that helped! Trotter is so lucky and we're equally as lucky to have such great neighbors!"
---
Brutus: Lost Dog Reunited in Lubbock, TX!
"Brutus snuck into the garage when we were leaving and we didn't see him walk out when we drove off. A Good Samaritan picked him up a few blocks away from us and posted about him on one of the Facebook pages that he had found our dog. Another person in the PawBoost community saw the lost dog alert we made about Brutus and connected us to the man who had him. The man then brought Brutus right back to our door. He's an older dog, so we know we only have so many years left with him, but we weren't ready for that change today.
We are so thankful that we were able to have him brought back home. Fortunately for us, Brutus was only missing for a few hours, but we didn't know he was gone until we got back home. PawBoost is the way that we were able to reunite with our dog, so I would definitely suggest this site to anyone missing their pet. Thank you so much to those who picked up Brutus and made sure he was alright. We are so thankful to have him home safe with us!"
---
Benji: Lost Cat Reunited in Oviedo, FL!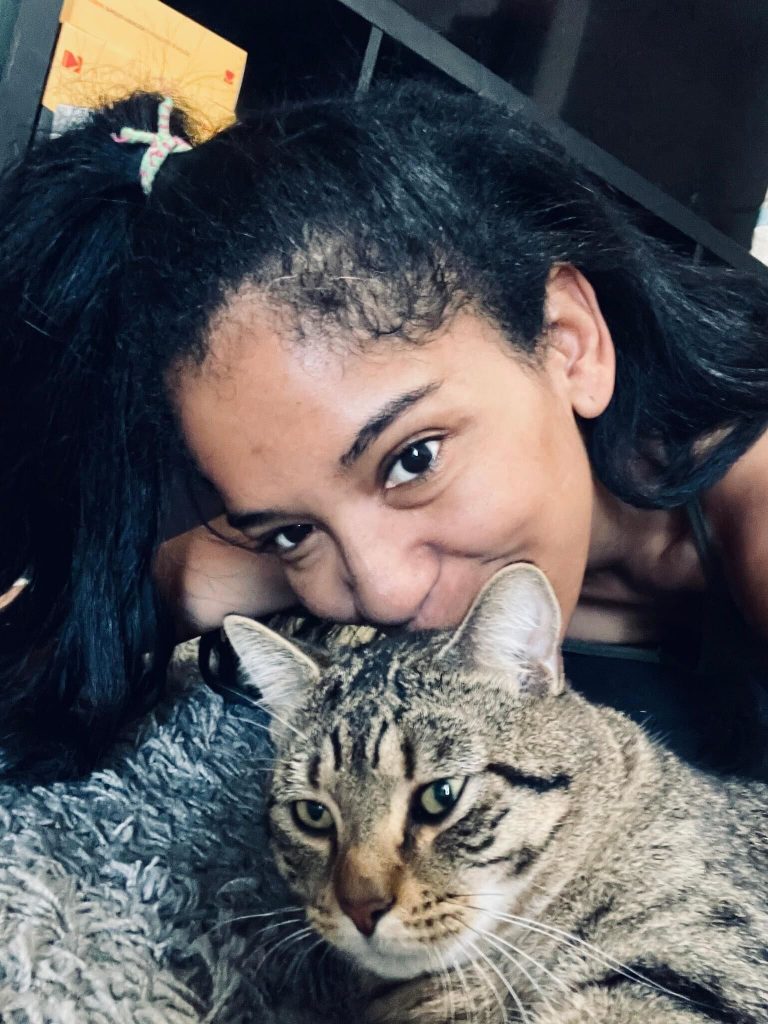 "Benji escaped through a small hole in the screen door that he had made larger and managed to squeezed through. PawBoost blasted out Benji's information to social media where people of our community came together to help. They even created a flyer that I could download and print. I texted the flyer to neighbors and had instant responses. I received advice emails, comments, and I was able to get information almost immediately.
Following the advice I received, I was able to lead him back home. None of the advice I received was anything I would have thought to do, but PawBoost and social media did. I would have never been able to connect with the right people with the right information so quickly. Benji was missing for three long days. Thank you to PawBoost, Facebook family, and neighbors for helping me find my baby boy. I'll never forget the way the community came together online for him. From the bottom of my heart, thank you!"
---
Found Dog Reunited in Omaha, NE!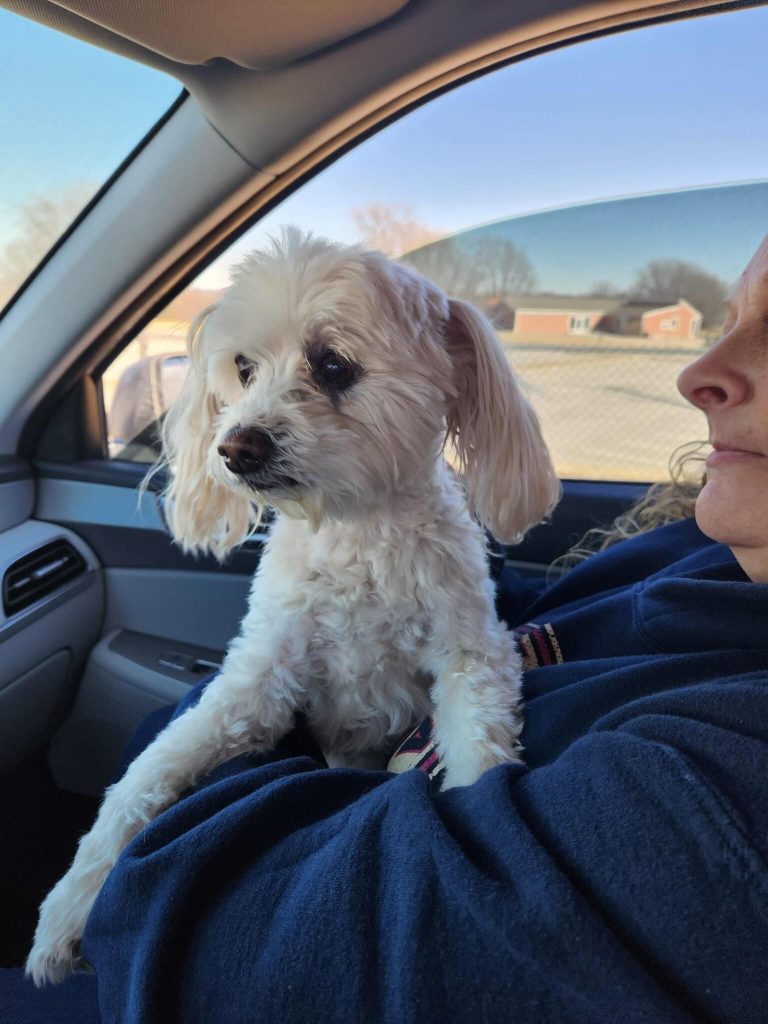 "I saw this tiny baby wondering down the road, and she was sticking to the sidewalks on her journey. My mom got out of the car and the dog let her pick her up. There was actually another lady trying to catch her as well! PawBoost posting her found pet alert all over Facebook was a huge help! The family and friends of the owners saw my found pet alert and, once I saw someone commented that this was their dog, I called the number provided. We found the pup around 12:20 in the afternoon and the owners were on the way to pick her up by 3:00 PM! PawBoost helped spread the word so fast, thank you so much!"
---
Sterling: Lost Dog Reunited in Albuquerque, NM!
"We were in a car accident and Sterling was probably thrown from the vehicle. By the grace of God he survived, Houdini'd out of his harness and ran away before I knew what happened. A close friend of mine has a friend in Colorado who spotted Sterling's found pet alert with his picture on PawBoost! Someone had found my baby! He was found halfway between where I lost him and where we live. He almost made it all the way home, but his leg was hurt. My friends Valerie, Vicky, and the gentleman who took him in and posted his alert all played a part in this miracle. Sterling was missing from about 6:10 PM yesterday to 11:30 AM this morning, so about 17 hours in total.
PawBoost is a beautiful network of pet lovers trying locally to reunite people with their pets even when your pet is taken to animal welfare or a shelter. I know if I ever need to take in a lost dog, I will use PawBoost in addition to Nextdoor. Thank you to the gentleman who fed Sterling ham and milk and took him in last night! Thank you Valerie for reuniting us! Thank you Vicky for your support! The picture is him with his Aunt! God bless you all for your support and prayers!"
---
Love these Happy Tails? We love sharing them! Click here to read more.