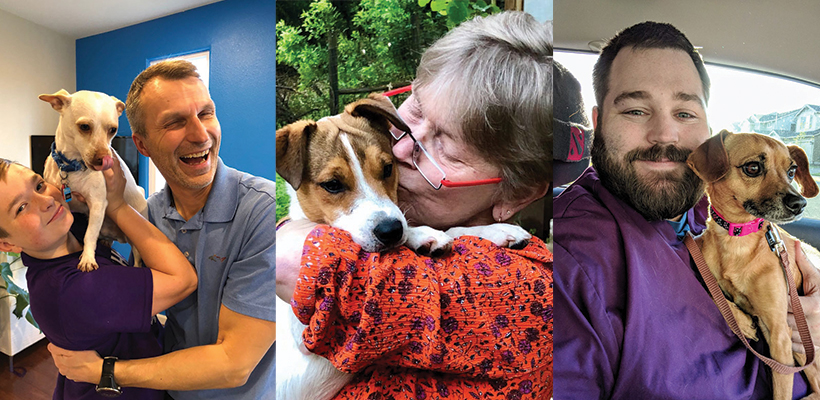 Featured Happy Tails! May 2019 – Lost & Found, Dogs, Cats & Pets That Were Reunited in May
Featured Happy Tails! May 2019 – Lost & Found, Dogs, Cats & Pets That Were Reunited in May
PawBoost loves to share happy endings! Read May's Featured Happy Tails to learn how these fur babies were reunited with their families.
Love these Happy Tails? We love sharing them! Click here to read more.
---
Mushu: Lost Dog Reunited in Rowville, VIC, Australia!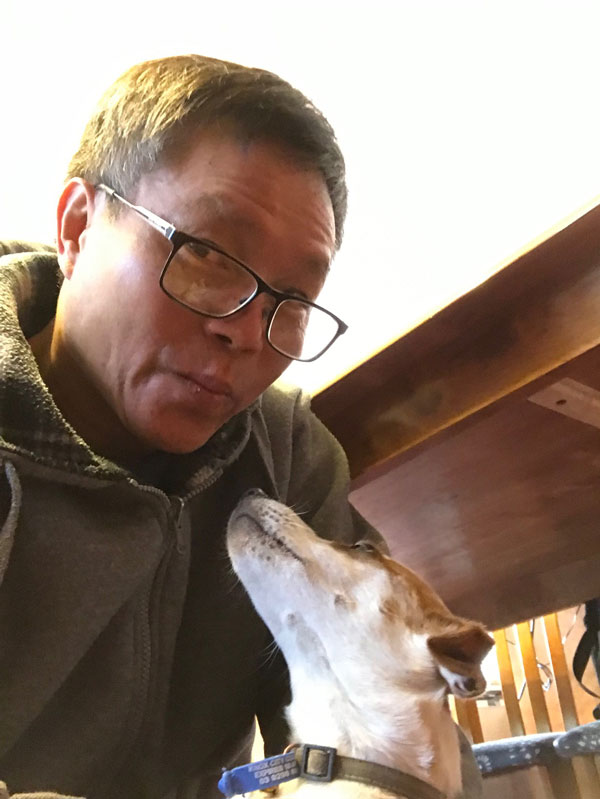 "I think Mushu dug a hole under the fence and then went out wandering the streets. I heard he was almost run over by a car and a lady brought him to Stud Park Vet Clinic. They checked him and he was ok with no injury. Then they called Knox City Council and he was admitted to Animal Aid Coldstream.
A girl called me early the next morning after she'd seen a poster that our daughter and her friends put everywhere along our neighborhood and throughout the community. The girl called Stud Park Vet Clinic and advised me to contact Knox City Council to claim and get him back. The council told me to call Animal Aid Coldstream to get him back and I did.
We were all so worried the night he went missing. My wife found out he was lost after she came back from work and she called me as I was still at work. Then, she called our daughter, Anna, and she prepared a poster to find Mushu. Thanks to this great idea we found our Mushu and got him back.
I did a Google search to see if we could find any community forum/platform we could ask to help our lost puppy message and we found PawBoost. I filled out an alert and got some hints/support from people during our desperate situation. So yes, I would definitely recommend PawBoost to friends who are in a similar situation losing their dog or cat."
---
Coco: Lost Dog Reunited in Eastborough, KS!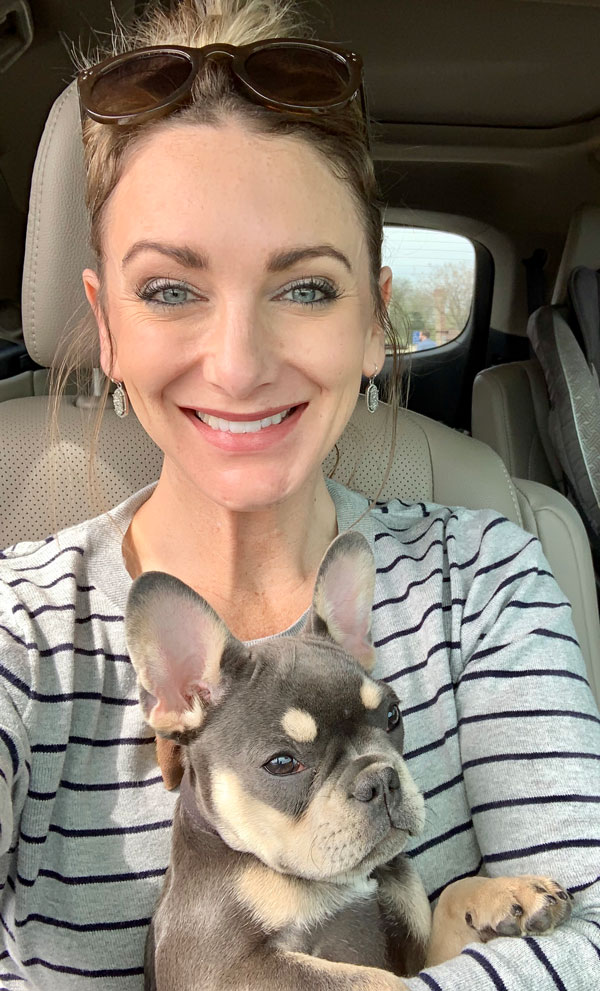 "Coco, our 14 week old puppy, was let outside by mistake by my 6 year old. When we couldn't find her in the house, my daughter remembered that she let Coco outside when she was coming in from the backyard. We have a fenced backyard, but she's small and must have slipped through the fence.
We went outside looking for her, but she was nowhere to be found. It was one of the most awful feelings that I have ever experienced. Our little puppy, who counts on us for her well being, was now lost, or worse. I was sure we would never see her again.
We got in the car and started looking for her. We drove around our neighborhood for an hour. Our neighbors helped and I talked to the police in our small city, and they were able to help and started looking for her too. She was nowhere to be found, but I was slightly relieved we didn't find her on the road.
I messaged my best friend with the terrible news and she recommended PawBoost and texted me the link. I posted immediately. My alert was shared over 200 times on PawBoost, and I also posted on some local lost dog pages on Facebook.
Someone saw her picture on Facebook and messaged me they had seen my puppy, but they didn't have her. Someone tried to sell Coco to them. We narrowed down where this person was and found them. They said they found her wandering around, but as a little puppy, I highly doubt it.
She was filthy with feces, smelled like smoke, and was dehydrated. About 12 hours after we got her, she started throwing up and didn't stop for 6 hours. We have her on an antibiotic and she is okay now. But it is incredible we were even able to get her back. God bless PawBoost."
---
Eggsy: Lost Dog Reunited in Santa Clara, CA!
"Our front door didn't close properly and Eggsy wandered out of the house when no one was looking. He was gone at least an hour before we realized it. We live close to several busy roads, so we were immediately afraid that he'd get hit by a car.
Someone found Eggsy at the local shopping center, but our phone number had gotten too scratched to read on Eggsy's dog tag, so he hung around at the center until someone came by who recognized him. We went to the shopping center the next day to hang up PawBoost posters and saw Eggsy there!
PawBoost helped us in two ways: First, by knowing that we were getting the message out to a lot of people in our area. It gave us some peace of mind when we really needed it, when we were most worried after he disappeared. We got a lot of support from people via PawBoost and that was helpful.
Second, the instant poster that PawBoost created was super easy to print out and distribute around the neighborhood. It was while we were hanging up the posters that we found Eggsy, which was great. But even better, someone we don't know recognized Eggsy as we were walking him home, because he'd seen Eggsy on the posters earlier that day. They really work!
I would absolutely recommend PawBoost, because knowing that you're getting the message out is vital, and having a tool to create an effective poster when you're completely stressed out was incredibly valuable. Thanks for helping us to find Eggsy again!"
---
Dobby: Lost Dog Reunited in Helotes, TX!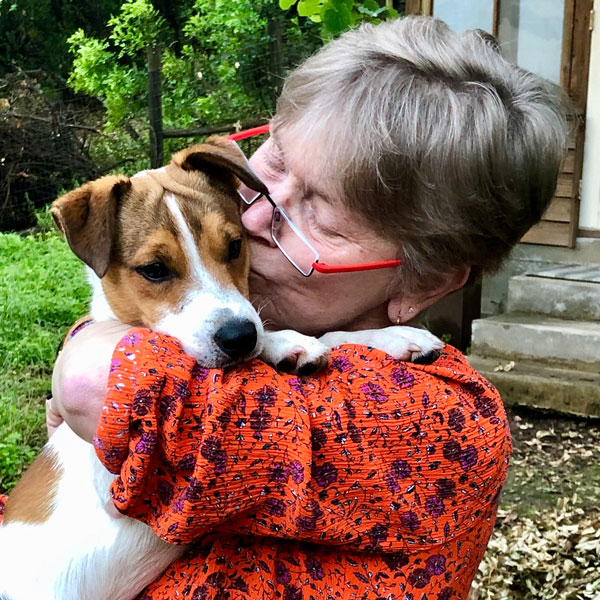 "Dobby went missing early in the morning as the deer were migrating from their sleeping spot to their day trails. Dobby and a deer got into it with the back yard fence between them. When the deer really charged him, Dobby went after him and is still so puppy-skinny he got through the fence. Everybody took off and my husband couldn't keep up or get Dobby to return.
A day and a half later, with many people searching to no success and flyers everywhere, three different homes heard frantic barking. I heard faint barking but could not determine the direction. A lady further away heard barking near the creek and called me. And finally, another lady heard loud, frantic barking at the dam of the creek.
She found Dobby barking and barely hanging on to the top of the dam. She told me she thought she was going to have to go in to rescue him. Once he saw her, he gathered enough strength to climb up and get off the dam. She said he was soaked, chilled, and exhausted.
They had the information from both the PawBoost flyer and our little town making sure everybody had the word about our young pup. They contacted me, I brought him home and put him on a heating pad where he promptly fell asleep. Thank you so much. I would absolutely recommend PawBoost and Lost Dogs of Texas to anybody missing a beloved pet.
To be able to go to one place to get my dog listed as missing, plus make a flyer that could be universally shared via the internet or printed out to be distributed was so incredibly helpful. I was able to get the word out so quickly and get people involved and motivated as a community to help save this little beasty boy."
---
Emma: Lost Dog Reunited in Forest Grove, OR!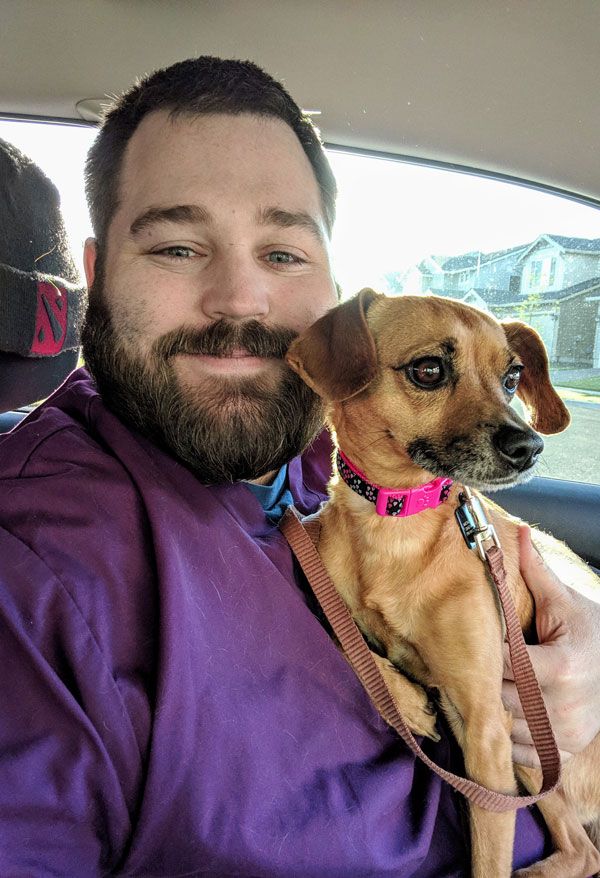 "Emma went missing one Saturday after digging her way under the backyard gate. I came home from work and usually she is super excited to meet me at the door and to smell all of the animals I have worked with as a vet tech, but she wasn't there. I tried not to panic thinking that maybe she was upstairs sleeping on my bed or out back, but unfortunately she wasn't.
She was reunited because a woman who runs a golden retriever rescue in town noticed that one of her dogs was barking at the back fence. The woman walked over and there was Emma! She opened the door and picked her right up. After looking at her tag she got her name and Emma was ecstatic to be held. I know PawBoost definitely helped spread awareness out that she went missing.
I would highly recommend using PawBoost because it was very easy to use and it helped to spread the word around town that she went missing. The fact that it automatically creates a posting on social media was fantastic and it made it much easier to share. Currently she is asleep on my chest as I write you this story."
---
Love these Happy Tails? We love sharing them! Click here to read more.