Featured Happy Tails! October 2018 – Lost & Found, Dogs, Cats & Pets That Were Reunited in October
Featured Happy Tails! October 2018 – Lost & Found, Dogs, Cats & Pets That Were Reunited in October
PawBoost loves to share happy endings! Read October's Featured Happy Tails to learn how these fur babies were reunited with their families.
Love these Happy Tails? We love sharing them! Click here to read more.
---
Roxy: Lost Dog Reunited in Pomona, CA!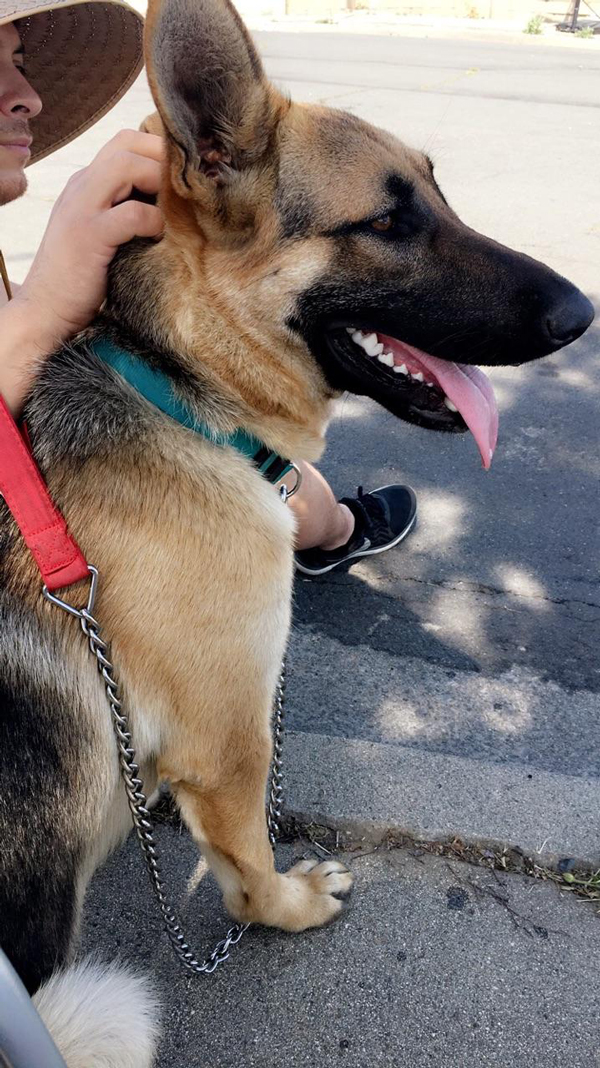 "Roxy ran away on December 31 2017. We are thinking the fireworks and noises scared her. We posted flyers, visited our local shelter and posted on social media.
We looked for her for about 3 months with what seemed like no good luck would come to us. Our children were heart broken to know a member of our family was gone, alone and possibly hurt.
On September 18, 2018, nearly 9 months later, we got a call from our local shelter. A Good Samaritan had walked her in and luckily we had chipped her prior. One of the smartest decisions we have made. And we were reunited with our Roxy that day.
PawBoost was extremely helpful with messages about similar looking dogs and the areas they were seen in. Thank you for all the open eyes to get all the local lost pups back to their homes and families."
---
Max: Lost Dog Reunited in Los Angeles, CA!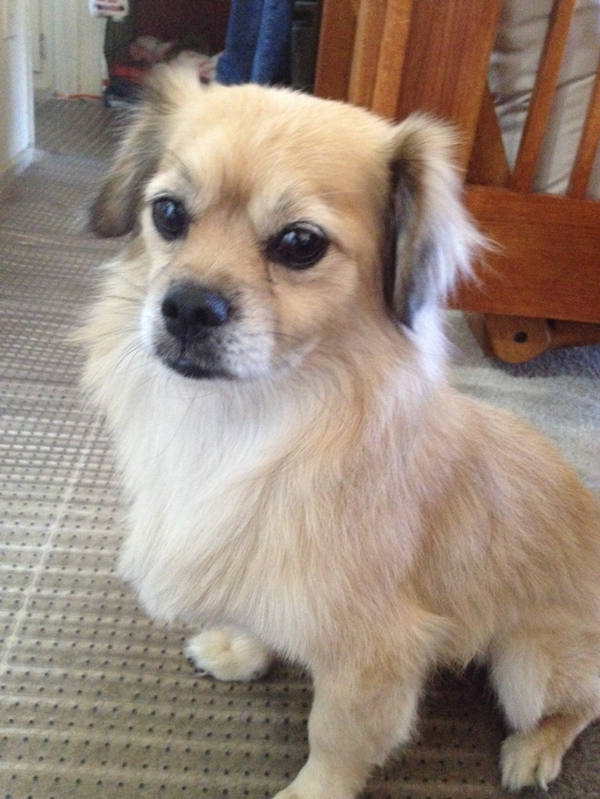 "My husband thought Max was inside our apartment, but he must have gotten out of the door somehow. That is when he went downstairs, crossed the street and unfortunately got hit by a car. I posted flyers all over my area about 4-5 mile radius.
Meanwhile, I went to social media and found PawBoost to post Max's disappearance. The lady who hit Max called my cellphone early that evening and told me what had happened to our Max and that he was at the shelter.
This is what I would call a miracle for us, especially for Max, because according to the lady she thought that he wouldn't make it. Max knows that we love him so much and we would not give up on him. We have another pet named Halo and I know that two of them were looking for each other.
To make the story short, we got Max from the shelter, brought him straight to his vet where he was x-rayed and given the necessary meds. He has a broken pelvis but the vet said it will heal by itself. Now our Max is home, sweetly reunited with our Halo and the rest of our family and friends.
Thanks to your website, everyone who prayed for Max's return and God for bringing Max back to our life. I will recommend PawBoost to my family and friends."
---
Gus: Found Cat Reunited in Overland Park, KS!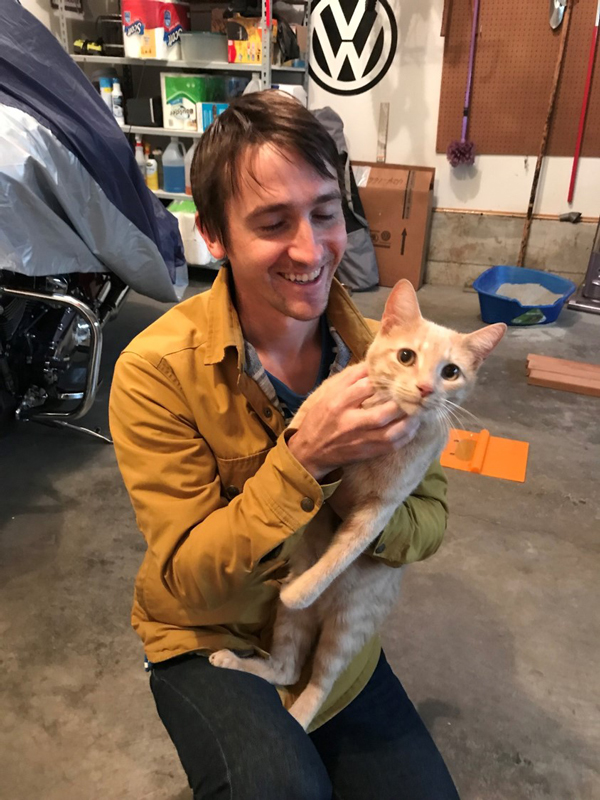 "My daughter found this orange tabby under a car panting and crying. We now know that he may have been under the very car he hitched a ride on from Lawrence, KS. My daughter picked the kitty up and she came to my house and my husband/I ended up fostering the little guy for 4 days.
Although he appeared to be in good condition physically, we had no way to know if he was healthy and could not expose him to my 3 cats, so we moved our cars from the garage and let him hang out there with food, water, litter box and toys. He was so scared, but once we were able to pet him he relaxed.
A kind neighbor from the KC Pet Project came to our house as soon as I posted on PawBoost, Nextdoor and Facebook to scan for a chip. He was chipped, but he wasn't in the registry. The chip maker did let us know that he'd been chipped in December 2014.
I searched PawBoost for lost orange tabby cats in a 25 mile radius and I individually emailed every poster using the PawBoost contact email. I asked if their kitty could be the one in my attached photos. I heard back from a few people and none were a match.
By the 3rd day, I'd come to the conclusion that the kitty had been dumped or left behind by his family. In order to let him into our house, so we could gain access to our garage again, I took the little guy to the vet's office for a full work-up. While there, he was scanned and amazingly, the chip pulled up his owner's name and address.
After connecting with his dad, we learned that Gus' chip information had been registered; but, it wasn't until the night before that he realized he'd actually registered on a scam site. His owner then registered Gus on the actual registry the night before I took Gus to the cat clinic.
Turns out Gus' owner was feverishly searching on PawBoost also. He was looking for found kitties in the Lawrence area so that's why he never saw my post."
---
Charlie: Lost Dog Reunited in Davie, FL!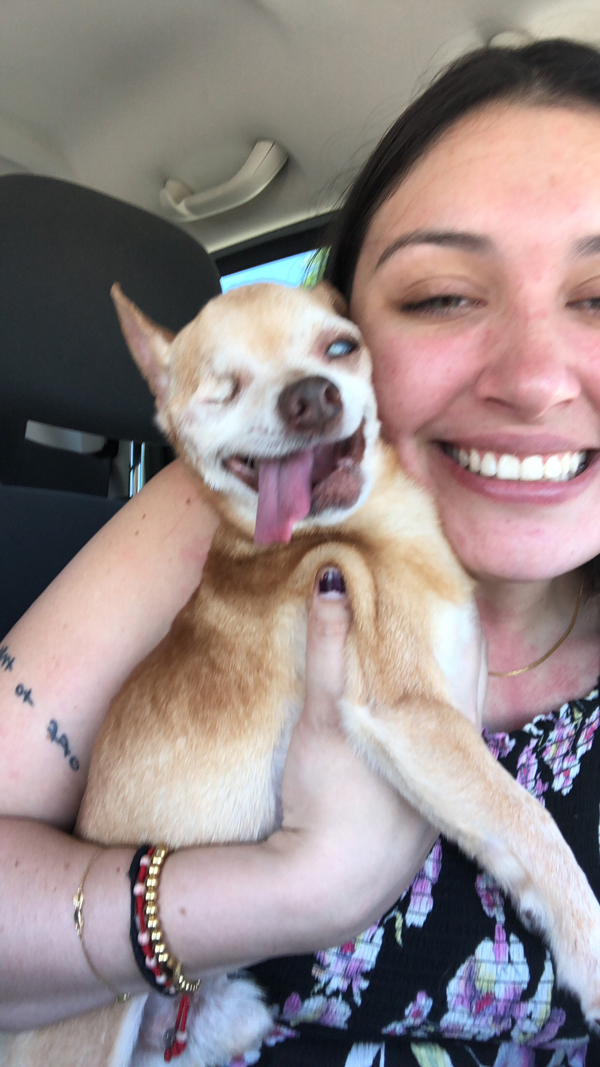 "Charlie made a hole in the screen of our third floor balcony and fell, thankfully landing on some bushes and completely unharmed. I live in a large community and he was seen that same day by multiple people, eventually a man was seen holding him in a towel.
He went missing on a Wednesday and by Saturday he was turned into Abandoned Pet Rescue, 10 miles from home. The volunteers at that rescue shared photos of Charlie with friends to find him a foster family, and one of those friends recognized him from PawBoost!
I got the call Sunday morning and was crying tears of joy. I was so glad my baby was found safe and sound. The balcony was reinforced so this never happens again and the rescue who took him in is a place I look forward to volunteering for in the future!
I would 100% recommend PawBoost to anyone who loses their pet. The network PawBoost reaches is remarkable. I think he had 400+ shares alone from the PawBoost Facebook post. Thank you so much for bringing my baby home
"
---
Ernest: Lost Cat Reunited in Saint Paul, MN!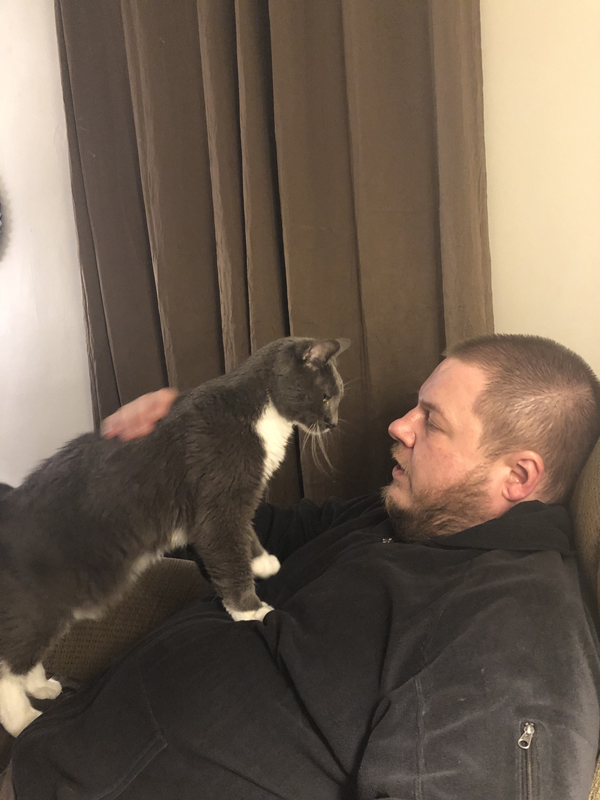 "We think Ernest slipped out while my husband Matt was doing some work on the house; Matt was going back and forth through the door with construction materials and may not have been as cautious as we normally are. We're a very busy family with a young child, and we had commitments and guests over the last 24 hours, so we didn't realize he was gone for about a day. Once we did, we panicked.
I immediately went looking for a social media lost and found site where I could post his picture. Literally within five minutes of posting, I got a text saying they got my number from PawBoost and they were 100% sure they found Ernest. They found him the night before out in the rain and took him inside, dried him off and gave him something to eat.
They were up the street from us! We were at their apartment in minutes. I literally wept with relief to find him so happy and safe. And we've asked the two young women who found him to be our new pet sitters.
I would recommend PawBoost in a heartbeat. We were devastated, and then within moments that devastation was alleviated. I can't believe how quickly PawBoost help us."
---
Love these Happy Tails? We love sharing them! Click here to read more.