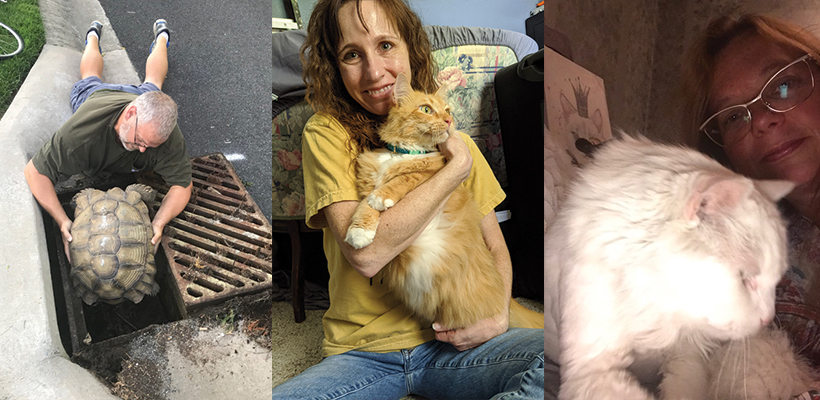 Featured Happy Tails! August 2020 – Lost & Found, Dogs, Cats & Pets That Were Reunited in August
Featured Happy Tails! August 2020 – Lost & Found, Dogs, Cats & Pets That Were Reunited in August
PawBoost loves to share happy endings! Read August's Featured Happy Tails to learn how these fur babies (and reptile) were reunited with their families.
Love these Happy Tails? We love sharing them! Click here to read more.
---
Lexi: Lost Dog Reunited in Wichita Falls, TX!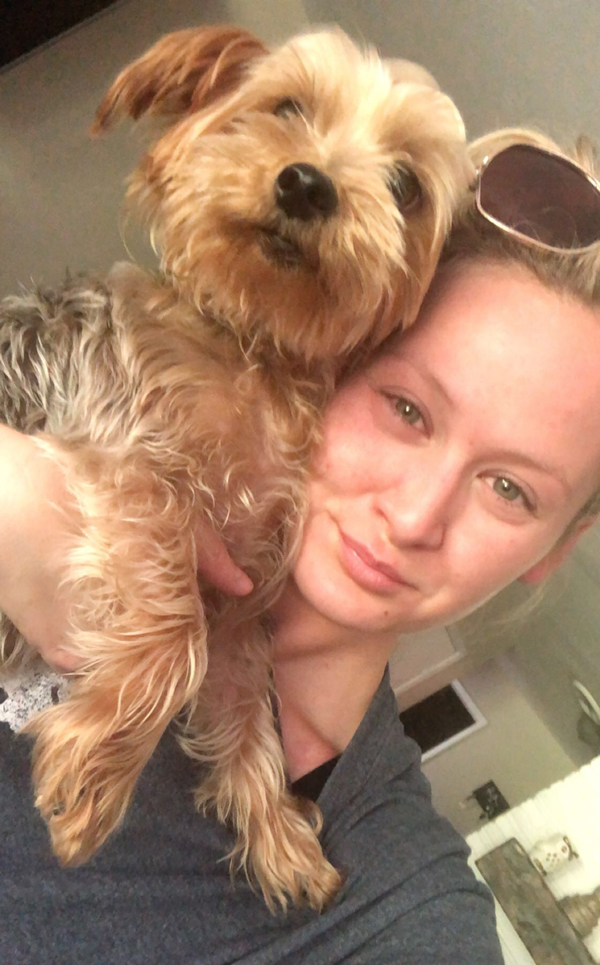 "My 2 yorkies and I were getting out of the car and walking to the front door. I thought Lexi had walked in with me because she always follows me. I did not notice that she wasn't inside until I called her name for 5 minutes without her coming to me. I called my mom to help me search the neighborhood and did so for an hour in the car and on foot.
After giving up, I went home and was about to take a shower. I remembered that our home has outdoor security surveillance, so I went through the videos and saw a black car stopping in the middle of the road. I assumed someone picked her up, which was a little relieving knowing she wasn't deceased due to being ran over.
Oakley (my other yorkie, also Lexi's brother) and I slept on and off through the night checking my Facebook to see if anyone replied to my post but I had no luck. I woke up around 10am and saw that almost 200 people had shared my post about Lexi being missing. I continued monitoring my Facebook in hopes of someone finding her. I sat down and I prayed and begged that Lexi would return home.
30 minutes later, I got a message from an employee at a veterinary hospital by my house saying that she may have found Lexi. I called them shortly after, and I described Lexi to them and they confirmed that they had found her. The person who picked her up was a vet tech at that animal hospital. A few minutes after that phone call, I had Lexi in my arms again."
---
Noodle: Lost Tortoise Reunited in New Castle County, DE!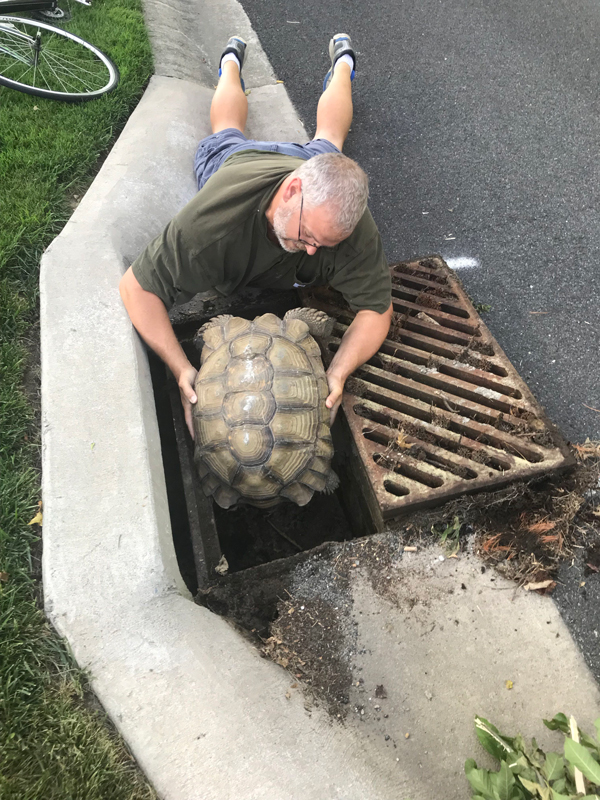 "Noodle was apparently very determined to go on an adventure. Not only did he break through his cinderblock and wood plank enclosure, he also proceeded to break down a portion of our fence in order to complete his escape plan. No one was home at the time, so we had no idea how long he had been out or any idea where he would have traveled to.
With PawBoost's help his flyer was on Facebook nearly immediately and within a day, it seemed like Noodle was famous. People were all over the neighborhood and surrounding areas looking for him. My husband and I would spend hours each day searching different areas, going on extensive walks and drives with hopes of seeing him grazing.
We had only two possible sightings in the ten day period, which just didn't make sense to me. Surely, someone would have seen this big dinosaur by now! I decided to go on a bike ride after dinner to cover some more ground, and happened to take a peak in a storm drain- not sure why I looked, but either way nothing else had worked to date, so why not?
Nothing was in that storm drain, so I took a look at the next one I found- nothing. In the third storm drain I peaked in, I happened to see his little rear end sticking out of one of the offshoot drain pipes. His feet were dangling and he was definitely stuck. My husband was able to remove the grate, and after ten days of no food/no water I have to admit I assumed the worst.
But when I used a stick to touch his foot, it moved! My husband was able to reach down and pull him up to safety. Noodle didn't have a scratch on him, and immediately started eating the grass. He had a nice salad and an apple when we took him home, and he went to sleep early.?
Overall, PawBoost was easy and helped this non-social media gal get the word out as quickly as possible. I'd use this again in a heartbeat. But, since we are getting a new fence, and putting a Tile on Noodle, hopefully we don't need to!"
---
Mew Mew: Lost Cat Reunited in Milton, FL!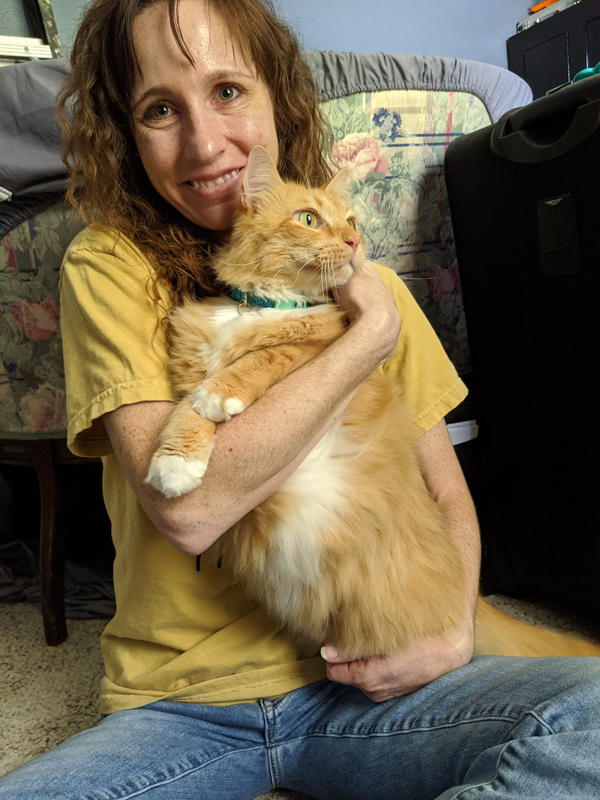 "Mew Mew went missing for 3 months. I had my bedroom window open airing out the room and Mew Mew was sitting in the windowsill. When I came into the room I thought he saw me enter. He did not in fact see me and instead I scared him.
When I scared him, he ended up knocking the screen out of the window and landing on top of it outside. We have several outdoor cats in our neighborhood and I'm pretty certain he went to go check them out. We searched for him and saw him last in the small wooded area across from our home.
A lady that lives in the neighborhood about a mile from our home reached out to me via Facebook regarding Mew Mew and explained that she may have him. The timeline fit and so I drove over to see if it was him. He has lost quite a bit of weight, but I knew immediately upon seeing his eyes that it was him. The lady explained that the only reason she even found me was because I posted through PawBoost.
I would recommend PawBoost as it reaches the most people. My PawBoost alert is what brought my fur baby home. Please note I said he'd been missing for 3 months. This is how long it took. It was only because I left my post as being active that he was found and is home. My point is, don't lose hope."
---
Prince: Lost Cat Reunited in Sherwood Park, AB, Canada!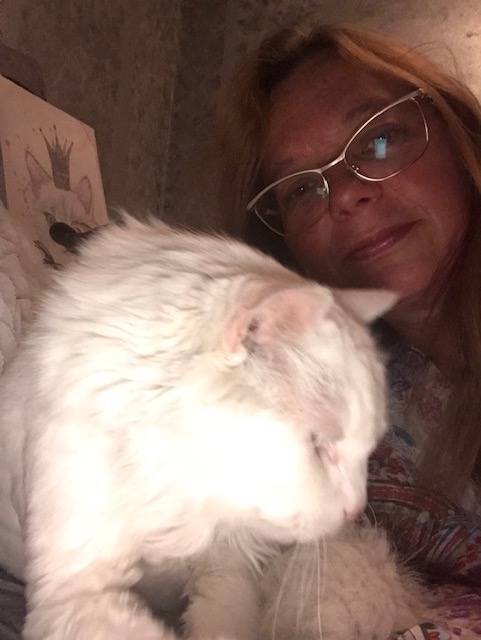 "Prince is an indoor cat. One morning my husband left the door slightly ajar while he was getting his motorcycle out of the garage. Usually if Prince gets out he creeps alongside the house, but the motorcycle most likely scared him.
I talked or left flyers in the mailboxes of neighbors that were within 6 doors on either side of us. Most house cats do not travel too far from home. I posted photos and phone number with his medical info on all the mailboxes. I posted on PawBoost and Facebook along with any local websites for lost pets and finally notified the local vets.
I received many phone calls letting me know when/where they spotted Prince. This really helped me to at least search the most recent areas. I had been searching during the day but realized all the sightings of him were at night so I planned a late night stakeout.
I took dry and wet food and walked around the area for a hour and a half calling quietly. I was just packing up the truck to start driving around and low and behold he saunters about 4 doors down across the road. I called his name and noticed he really was not acknowledging me so I casually walked close.
When he stopped to look at me I got down on my belly and laid in the grass calling to him. He was scared. He listened to me then turned to walk into the next yard where we were separated by a small bush. I followed him slowly still talking. I think he then got a whiff of my scent because he slowed down even more and then sat down.
I was able to approach him and the second he was in my arms he collapsed with complete relief. Relief for both of us and sheer joy of just having each other close and being back together again! If it was not for these resources it would have been so much more difficult to get the word out. I believe every bit of communication is not only what helped me track his whereabouts, but it also kept me going. If anyone loses a pet I highly recommend PawBoost as a resource!"
---
Lavender: Lost Dog Reunited in Darlington, SC!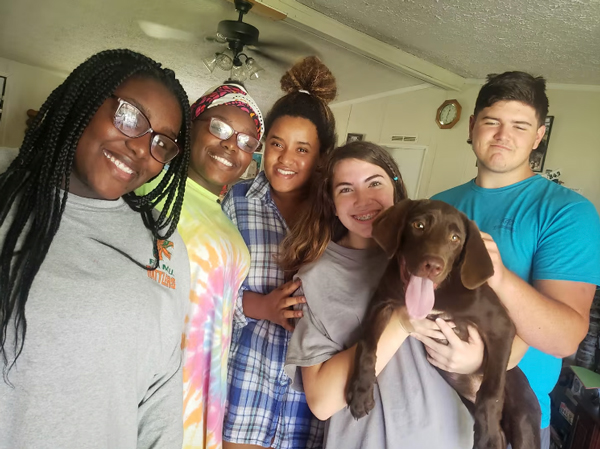 "Lavender went missing from my mom's home after we let her outside to use the bathroom. We searched and called her name when we noticed she was gone. At first we suspected that she went into the wooded area of the backyard. She always goes there but when we looked she was nowhere to be found.
After four days of nonstop searching and making flyers pleading for people to help us find Lavender, she showed up on a doorstep. She had an allergic reaction to something and we noticed she had gotten skinner, but she had a smile on her face. PawBoost was able to get Lavender's story out there and I'm happy Lavender was able to come home. I will most definitely recommend PawBoost to a friend."
---
Love these Happy Tails? We love sharing them! Click here to read more.