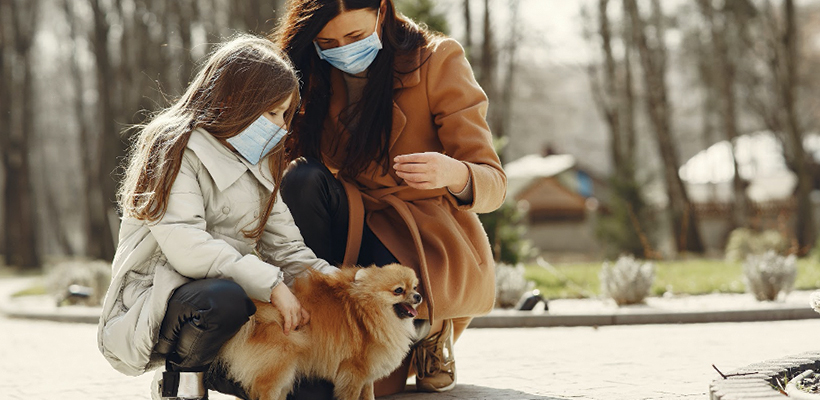 Visiting the Vet During COVID-19
This article is contributed by guest writer, Nicole M.
Visiting the Vet During COVID-19
The current pandemic has affected nearly every aspect of our lives, from how our kids attend school to how we buy our groceries, and even how we get veterinary care for our furry family members. But, being a responsible pet owner means providing the best health care possible, even during a global pandemic. Thankfully, most veterinarians are going above and beyond to be there for you and your pets during this stressful time. Here's what pet parents need to know about visiting the vet during COVID-19.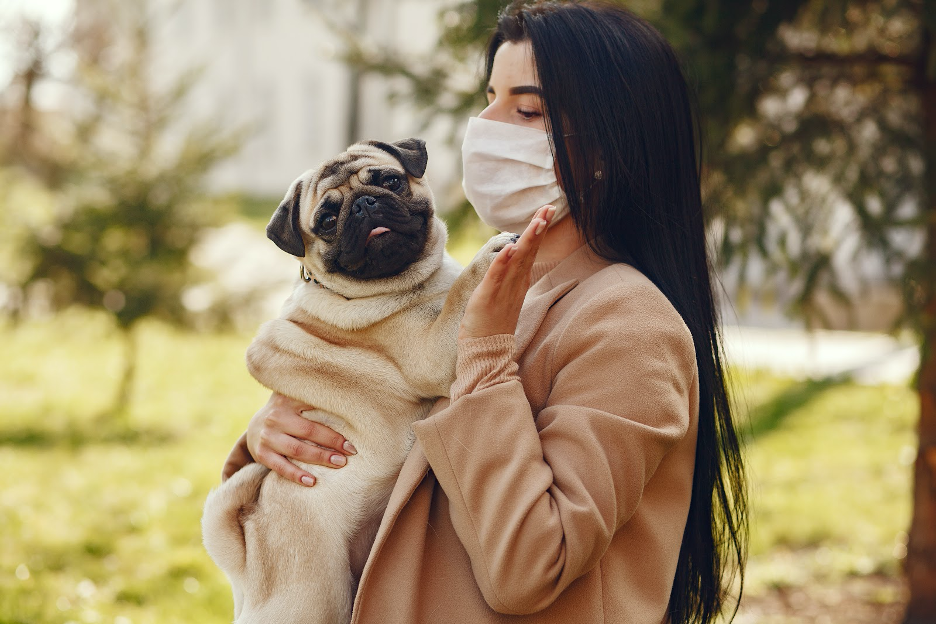 Photo Credit: Gustavo Fring via Pexels
1. Make sure an in-person appointment is really necessary.
Keeping up with your pet's vaccinations and annual wellness checkups is essential for helping him live a long, healthy life. But, during COVID-19, some veterinarians are recommending that you hold off on these types of appointments until after the pandemic is over, or at least until the numbers are decreasing. Before scheduling an appointment, check with your vet to see if you can wait until there's less risk, based on your pet's needs and medical history.
2. Elective procedures may have to be postponed.
Routine dental care, spaying, and neutering are all considered elective procedures. In some areas, health departments are asking that elective procedures be put on hold until after certain restrictions are lifted. Of course, if your pet has a painful dental issue, that's considered urgent and should be addressed right away. Every state and vet have different policies on elective procedures and emergencies, so consult with your vet to see what's best for your situation.
3. Don't wait to seek care if the need is urgent.
On the other hand, don't wait to seek care if your pet's needs are urgent. Waiting to seek emergency care could allow your pet's symptoms to worsen or even become life-threatening. If you notice signs your dog might be dehydrated, he's showing other indications of illness, or he's seriously injured, seek immediate care without hesitation, and call the vet from the car to let them know you're on your way.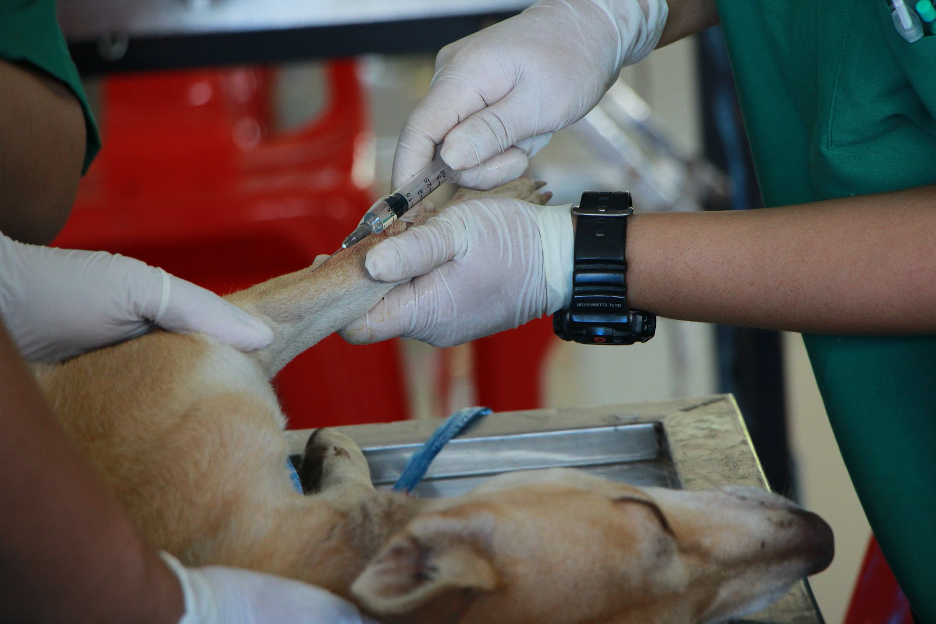 Photo Credit: Pranidchaken Boonrom via Pexels
4. Expect changes in hours and availability.
Most veterinarians will be open during the pandemic because veterinary care is considered essential, not only for your pet but also for the public's health in general. But, if there's one thing we've learned during this crisis, it's that things can change quickly and often without notice. Many veterinarians are working fewer days, shorter hours, and often with a smaller staff, too. It's a good idea to call ahead and make sure they're open and available, even if you're just picking up a prescription.
5. Schedule an appointment and expect it to take longer than usual.
Even if your vet normally takes walk-ins, you're probably better off making an appointment during COVID-19. Most offices are working with limited staff and can only allow a certain number of people in the lobby at one time to accommodate social distancing. They are also maintaining rigorous cleaning and sanitizing protocols between patients that take a lot of extra time. Prepare to be patient and expect your visit to take longer than usual.
6. Confirm your clinic's check-in and check-out procedures.
Most veterinarians are changing their check-in and check-out procedures during the pandemic to help keep everyone safer. Many offices are even closing their lobbies to clients entirely. Your vet's office may request that you call from your car when you arrive for your appointment so they can come out and get your pet to see the vet.
They may also ask you to wait in your car during the appointment and a staff member will come out to check you out after the visit is complete. If you need supplies or medications, just let the staff know so they can bring it to your car for you. You should have a mask on whenever you interact with the staff and be sure your pet is wearing a leash and collar or is secured in a pet carrier.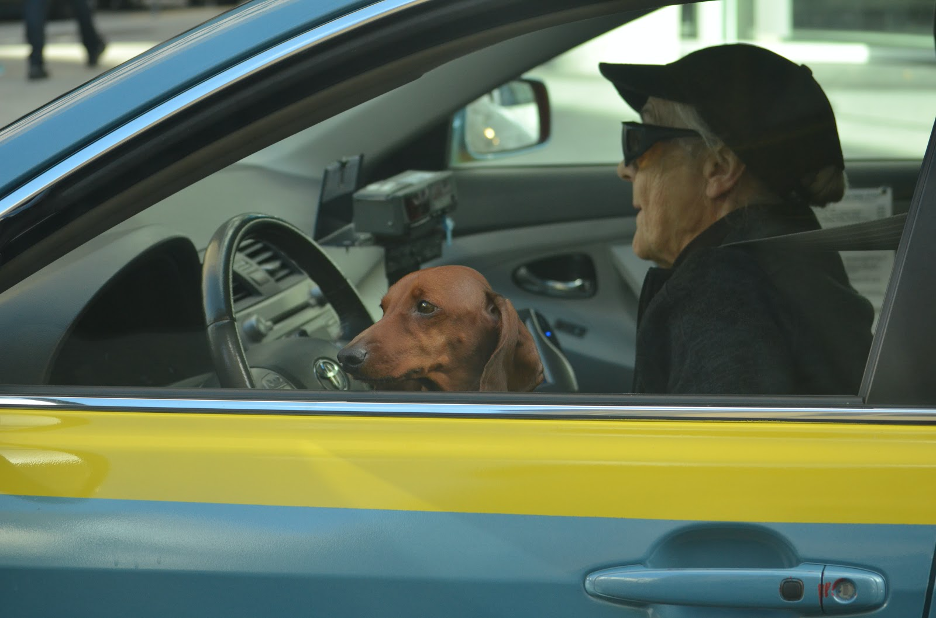 Photo Credit: Ramiro Pianarosa via Unsplash
7. Don't leave the area and keep your phone handy during your pet's appointment.
The doctor must be able to reach you during your pet's appointment, so don't tie up your phone with another call. The doctor will call you once his examination is complete to discuss any additional diagnostics or treatments he recommends and to report his findings. Many clinics have limited space available, so don't leave the area to run errands during your pet's appointment, unless you've okayed it with the staff.
8. Consider virtual veterinary appointments.
Many veterinarians are offering virtual appointments for non-emergencies, such as ear infections or allergies, during COVID-19. You can schedule an appointment and then meet with a veterinarian via Zoom or similar chat software. If your pet needs a prescription after his virtual appointment, most clinics have a plan in place to have medications delivered to your home or picked up curbside.
9. Take precautions if you are sick or have been exposed to COVID-19.
If you or a member of your household are sick or have been exposed to COVID-19, stay at home and call the office to reschedule the appointment if it's not urgent. If urgent or emergency care is required, please arrange for an unexposed person to transport your pet.
Always let the staff know if your pet has been exposed to someone with the virus. Out of an abundance of caution, they may choose to isolate your pet during his appointment. The risk of pets transmitting COVID-19 is very slight, but they may wish to take precautions, just in case.
Related: COVID-19 and Pets: Everything Pet Owners Need to Know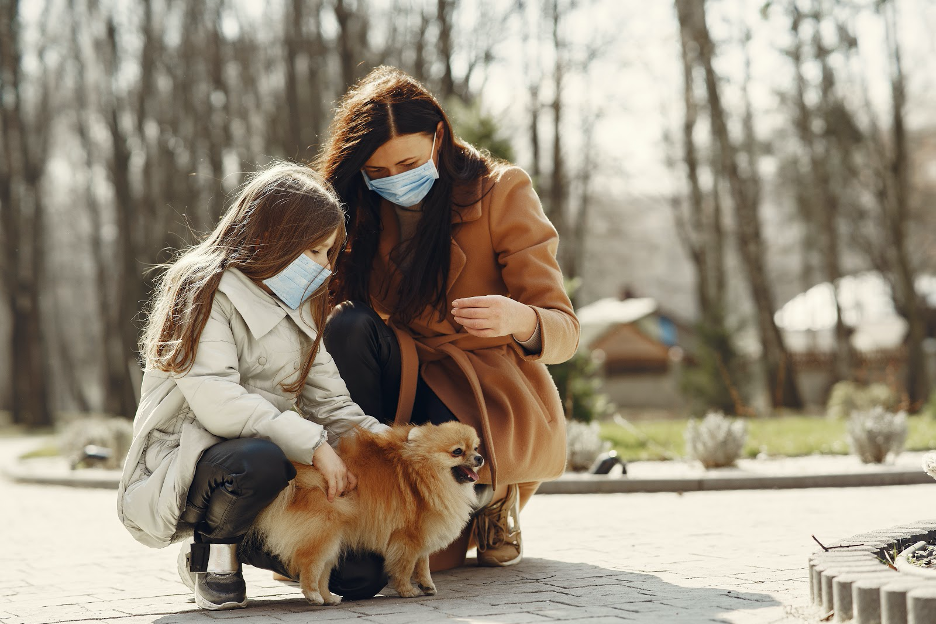 Photo Credit: Gustavo Fring via Pexels
In Conclusion
Most of us are spending more time at home right now, so it's a great opportunity to enjoy some extra time with your pet. Extra cuddles and playtime are wonderful but don't forget about things like obedience training or learning a new trick for mental and physical stimulation, too. And, if a health issue does come up, the tips in this article will prepare you to provide the best veterinary care possible for your pet during COVID-19.