What It Means to Be a Responsible Pet Parent
What It Means to Be a Responsible Pet Parent
Adding a furry loved one to your family can be one of the most rewarding decisions you ever make, but it's never a choice that should be made lightly. As our mothers used to say, "Having a pet is a big responsibility" – and, as usual, Mom is right.
If you are considering growing your family by one and becoming a pet parent, are new to taking care of a pet, or already have a fur baby in your care, then check out our considerations for how you can be (or can continue being for years to come) a responsible pet owner.
Before Becoming a Pet Parent
There are many factors to consider when making the decision to bring a new pet into your home, and you will be most ready to fully integrate a pet as the newest member of your family after completing the following steps:
Understanding the Commitment
Adopting or purchasing a pet is truly a lifelong commitment — there are no breaks from a being a pet parent because you are having a bad day or are feeling under the weather. Making the decision to bring a pet into your family is one you will need to commit to every day (both financially and emotionally) for the duration of your pet's life. Take the time to fully assess whether you and your family are ready for this kind of investment right now – for once you are ready, it will be the experience of a lifetime.
Evaluating Your Lifestyle
After deciding to take on the commitment of being a pet parent, start identifying how your lifestyle is currently best suited for or not-so suited for owning different types, ages, sizes, breeds, etc. of pets.  Critically analyzing how you may need to/can adapt your lifestyle based on the needs of your future fur baby will help you best identify what kind of pet is right for you.
Picking the Right Pet
Now that you've considered the commitment and any lifestyle changes required in owning a pet, begin to research what type of pet will work best for your family unit and for whom you can most fully provide for both now and in the years to come. Talk to your fellow pet parents, local shelter workers, and members of your community veterinary staff about any questions or concerns you may have as you are making your decision. It may also be a good idea to visit shelters or pet shops to interact with potential future four legged friends to help narrow down the right type of pet.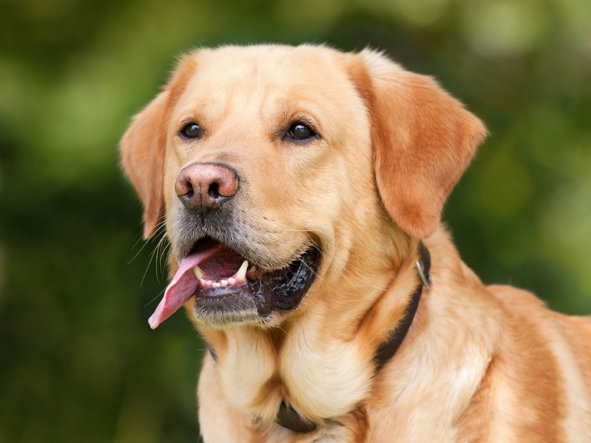 Photo Credit: Chiemsee2016 via Pixabay
Preparing Your Home
Once you have determined what kind of pet is best for your family, begin prepping your house for your new furry family member to most seamlessly transition into the home. Per the American Kennel Club, be sure move your breakables or likely-to-be chewed items to higher locations, avoid leaving electrical cords on the floor, and block off any "off-limits" areas in your home. You can also learn more on how to poison proof your home here on the PawBoost blog. Additionally, consider how your home's outdoor spaces can be best arranged to keep your pet safe within your property, such as by setting up fencing (including invisible fencing) or dog runs.
Making Your 'Doogie Bag'
Before bringing your new fur baby home, we also suggest gathering any necessary materials to help your future pet feel at ease in their new environment. Research what type of bedding (e.g. mat, crate, blankets), toys, food/nutrition, leashes, collar, etc. are recommended for your new pet. And because it's never too early to begin preparing for unexpected events, don't forget to create an emergency kit for your pet – you can use our checklist of what items to include in your emergency kit by easily following this blog post.
Bringing Your New Pet Home
You did it – You made the leap and found the perfect pet for you and your family! Congratulations: You and your new fur baby are in for a lot of adventures, adjustments, and love in the months and years ahead. And we're here to help as you start to wrap your head around this whole "responsible pet parenting" thing, and recommend that you begin by:
Properly Tagging Your Pet
There is no better or quicker way to keep your pet safe than to ensure he or she has securely fastened and up-to-date identification tags and/or is microchipped with a functioning implant. Should you choose to microchip your pet, check that your accurate contact information has been updated in a national pet microchip database.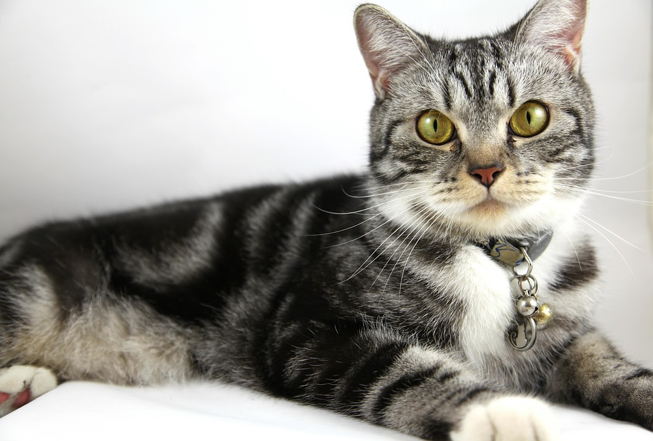 Photo Credit: chris7533 via Pixabay
Finding a Veterinarian
Take the time to research and meet with different veterinary offices to determine which will be the primary medical provider for your pet. Start working with your pet's new medical team to schedule initial and regular check-up appointments; if your new pet is young, this may include coordinating the first rounds of his or her core vaccinations.
Determining Pet Caregivers
Reach out early to family, friends or neighbors to ensure someone you trust can be your dedicated "go-to" resource should you need unexpected assistance in taking over care of your pet. Create a care instruction guide specific to your pet; plan to give a copy to your caregiver and leave an additional copy for your caregiver in an agreed upon location.
Training and Socializing Your Pet
Begin teaching your pet basic commands (e.g. sit, down, stay, come) and introducing your pet to new places and interactions so that they may be practice calming techniques and behaviors around unfamiliar people and pets early and often.   
Continuing Care for Your Pet
As our longer-term pet owners know, your pet's care needs will probably experience changes as he or she ages. But there are a few practices that will likely remain constant throughout your pet's life, such as:
Keeping Your Pet Healthy
Just as it's important to do for our human family members, keeping our pets healthy over the years is a top priority. Make sure that your pet is getting the appropriate amount of exercise and proper nutrition – including hydration! Consult your veterinarian or other members of your pet's medical team during annual check-ups to put together an exercise routine and a nutrition plan that is best for your pet based on his or her breed, size and age.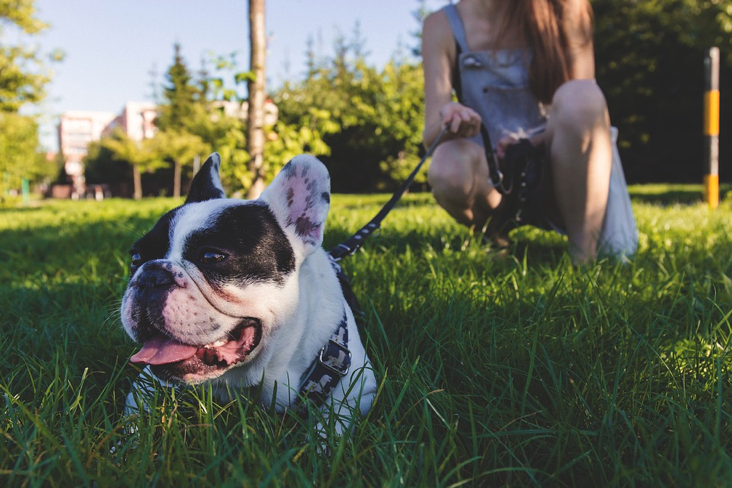 Photo Credit: Pexels via Pixabay
Fulfilling Emotional Needs
As crucial as taking care of their physical health, it's also our responsibility as pet parents to nourish their emotional health. Though each pet's individual emotional needs may vary, you can always begin by recognizing the moments where you can praise your pet for good behavior, give them a little extra attention/affection, or provide additional mental stimulation, as necessary.
Advocating for Your Pet
Be alert to any significant changes or declines in your pet's health, demeanor or mood, and advocate for their health as needed. Don't be afraid to engage your pet's medical team for recommendations, and remember: Because you know your pet best, you always have they final say on major decisions regarding your pet's health.
Planning for End-of-Life Care
Though none of us want to think about a time when our pets may no longer be in our lives, responsible pet owners know it is prudent to plan accordingly for managing the eventual end of life care for their pets. Chat with your veterinarian when the timing is right about creating an end of life plan for your pet that will help ensure he or she will be as comfortable and as free of pain as possible.
For more tips and recommendations on how to be a responsible pet owner, check out the following resources: