Featured Happy Tails! August 2022 – Lost & Found Dogs, Cats, & Pets That Were Reunited in August
Featured Happy Tails! August 2022 – Lost & Found Dogs, Cats, & Pets That Were Reunited in August
PawBoost loves to share happy endings! Check out August's Featured Happy Tails to learn how these fur babies were reunited with their families.
Love these Happy Tails? We love sharing them! Click here to read more.
---
Featured Happy Tails
---
Gatsby: Lost Dog Reunited in Pensacola, FL!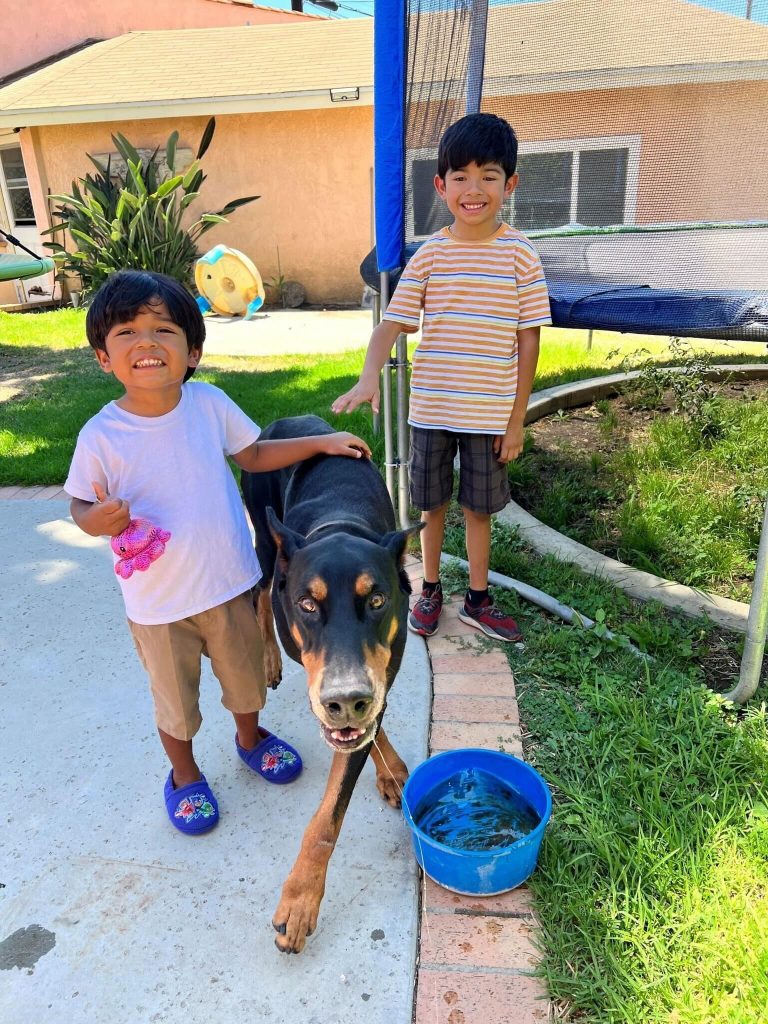 "Recently, my husband and I installed new hardware on our gate, which affected its ability to lock properly. One day, we went out to run errands and came home to find our gate was opened and Gatsby was gone. We were so worried! We started looking all over the place for him, but he was long gone by the time we were able to begin the search. Panicked, I began looking stuff up online to see how to best spread the word about Gatsby being missing and get our pup back home.
I found PawBoost while frantically searching Facebook for sites to post Gatsby's information on. Exactly one day after posting his alert with PawBoost, I was contacted by someone in my neighborhood who had seen the PawBoost flyer and found him! My pet was lost for 4 days before we were finally reunited. However, it took only one day after posting on PawBoost to find him! If I had known about PawBoost earlier, I totally would have posted his information after the first day he went missing. It was a user-friendly, effective way to reach more people and helped me locate my Gatsby!"
---
Savu: Lost Cat Reunited in Greenville, WI!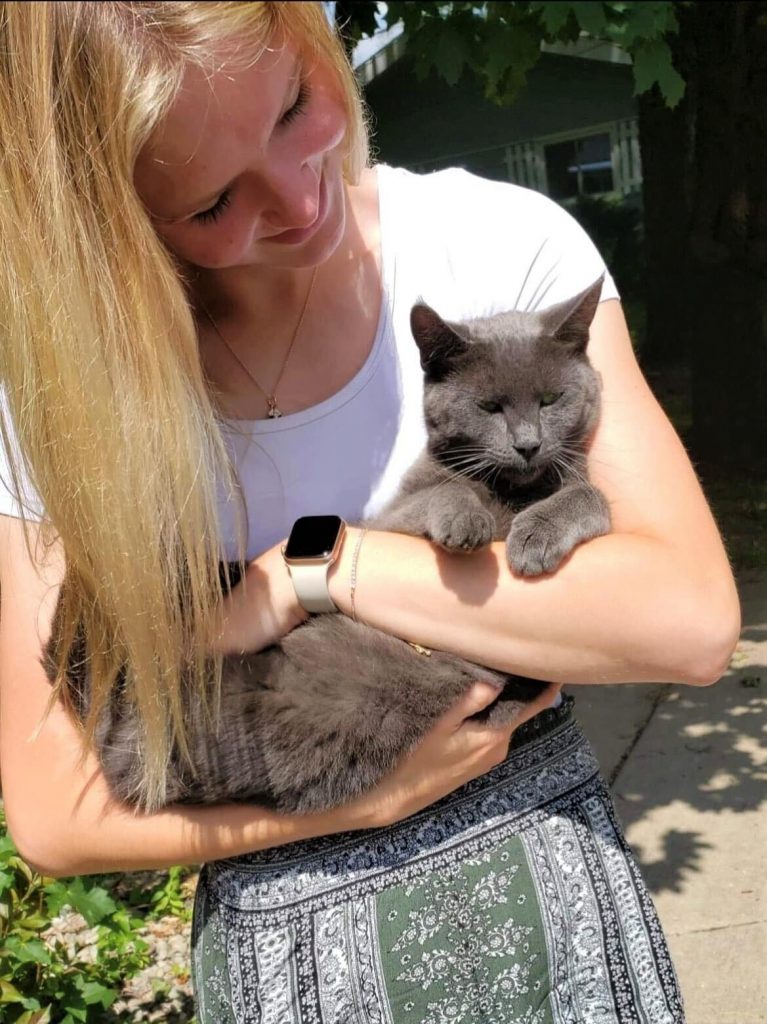 "We're honestly still unsure how Savu went missing since she's a barn cat, so she must have either wandered off or hitched a ride with one of our delivery drivers, unbeknownst to them. We searched for her for a while after it was clear that she wasn't in the barn anymore, but couldn't locate her. I decided to post her information online, and that where PawBoost popped up. I posted an alert for her on PawBoost as soon as I found it, hoping that somebody might see our missing kitty.
After posting Savu's alert on PawBoost, someone responded to my missing pet alert that they had a cat who they thought looked similar to Savu, and it just so happened to be our missing girl! We had posted to other groups over the last week, but we had a response within five hours after posting our kitty's alert to PawBoost. Savu had been gone for the better part of a week (six whole days) before we found PawBoost. It was super easy to use and we found our sweet Savu the same day after posting her missing pet alert. Thank you for the help!"
---
Lola: Lost Dog Reunited in Albuquerque, NM!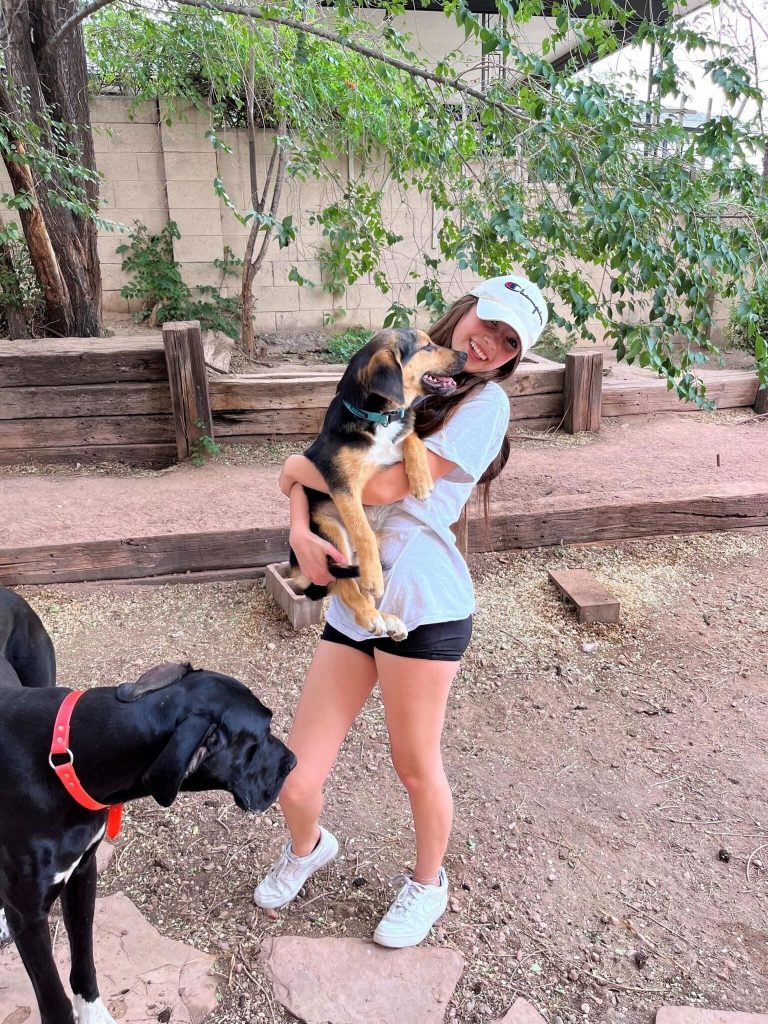 "Lola is a little escape artist! While everyone was at work, she climbed up two high brick steps, then she somehow moved a piece of the wooden fence and escaped through the opening that she'd created. After hours of looking in the hot sun, asking everyone we ran into if they had seen her, making tons of flyers, and posting in various Facebook groups, we came to PawBoost.
We filled out her information and in less then 30 minutes, we got an email. A very sweet lady and her husband found our Lola! We went to pick her up as soon as we got the email. She wasn't missing for long; only a day, thanks to PawBoost and some kind folks who kept our Lola safe. I suggest PawBoost to anyone missing a pet! It was such a great help and great community of people trying to help. Thank you, PawBoost!"
---
Cash Money: Lost Cat Reunited in Pensacola, FL!
"Cash Money was outside sunbathing one day and was mistaken for a stray by some people who were walking around outside. He was brought home to another family, unbeknownst to us, until we noticed him missing from his usual hang-out spots. We looked around for him, but figured he might come back on his own soon. Hours passed, but Cash still hadn't come back. When it was clear that he was lost, we began searching and letting people know about his absence. We were so worried!
Between PawBoost and all of the alert/social media post shares, word spread through all of Pensacola and made its way to the family who thought Cash was a stray! The family reached out on Facebook messenger as soon as they'd realized their mistake, and Cash was brought home 30 minutes after contact! Cash Money was missing for just over a week, so I couldn't believe how fast we got him back after the family who found him saw his alert and other posts about him. PawBoost was able to reach a lot of people and spread the word on Cash, so thank you all for your help in getting our kitty back home!"
---
Chichi: Lost Dog Reunited in Schenectady, NY!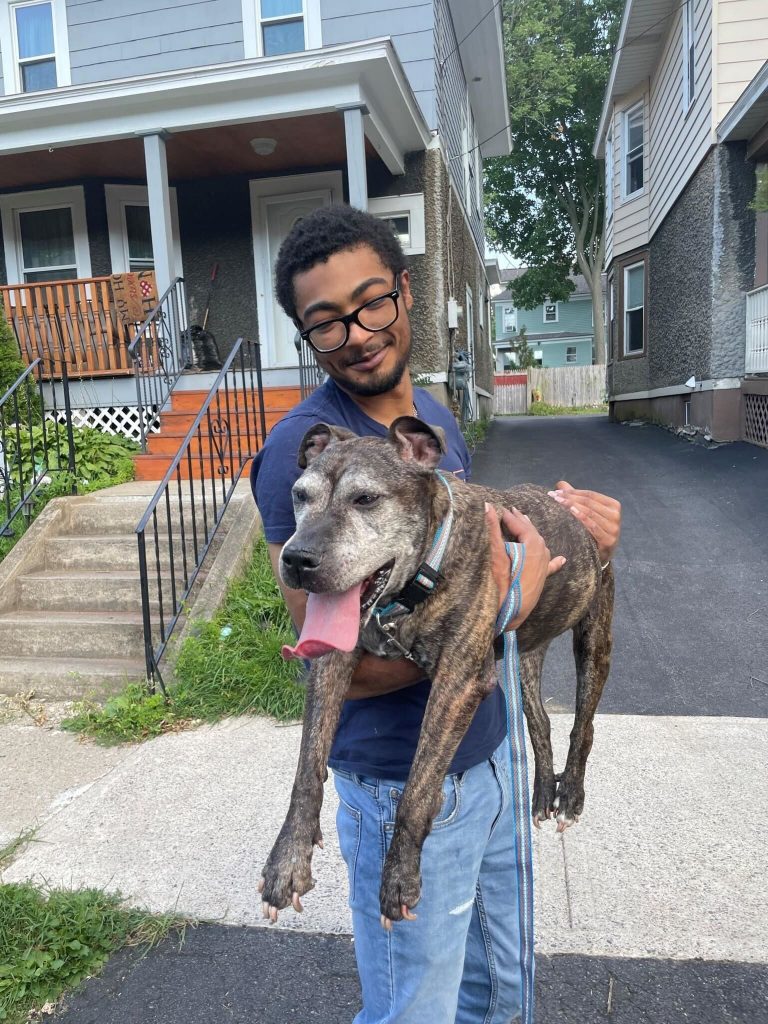 "A gate in our backyard was left open one day without my knowledge. Chichi escaped through the open gate and ran away. We didn't notice that she'd gotten out at first, but when we did we immediately started looking all over for her and calling her name. Since she had a head start on us, we weren't able to find her. We went home and put out a PawBoost alert to let the neighbors know that Chichi was missing, and then all we could do after we'd let everyone know and searched the area was to wait and hope for the best.
PawBoost was a big help! Some nice citizen saw my elderly dog walking all alone down the street and couldn't just leave her there all alone, so he took her into his care. The man saw the PawBoost alert for Chichi that we'd put out and called us to inform us that he had Chichi and that she was in great care! We were thrilled! Chichi was missing for 2 days before we were reunited. The amount of people PawBoost reaches is such a big help! My family and I are so grateful for all those who sent prayers and wishes for a safe return. Thank you, and God bless."
---
Love these Happy Tails? We love sharing them! Click here to read more.