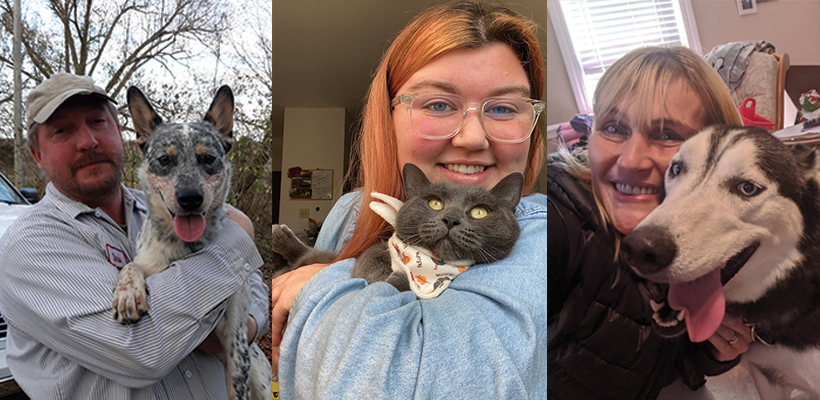 Featured Happy Tails! December 2020 – Lost & Found, Dogs, Cats & Pets That Were Reunited in December
Featured Happy Tails! December 2020 – Lost & Found, Dogs, Cats & Pets That Were Reunited in December
PawBoost loves to share happy endings! Check out December's Featured Happy Tails to learn how these fur babies were reunited with their families.
Love these Happy Tails? We love sharing them! Click here to read more.


---
Ripley: Lost Cat Reunited in Renton, WA!
---
Thelma: Lost Dog Reunited in Wimauma, FL!
---
Chrystal: Found Bird Reunited in Dartford, England!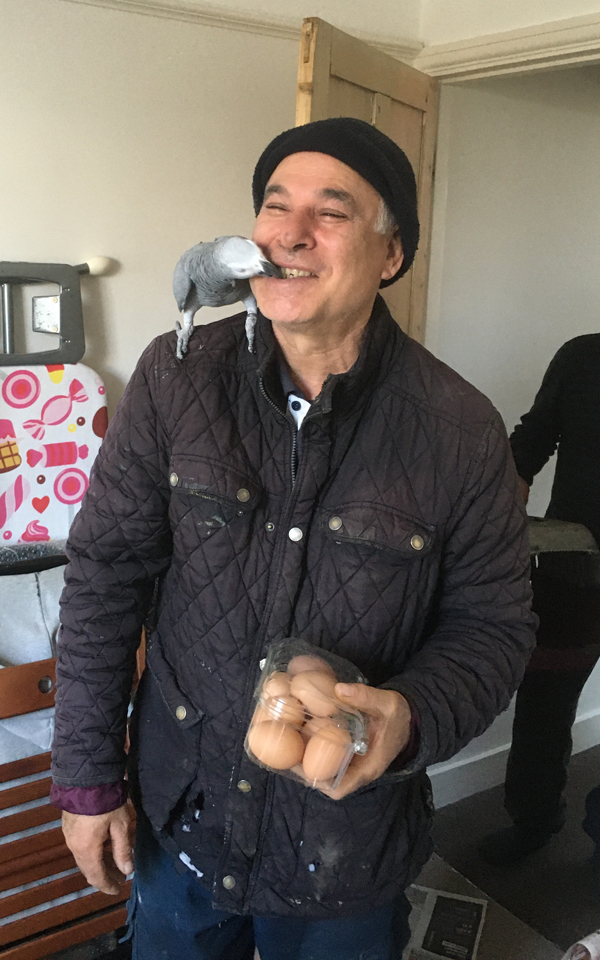 "Chrystal was in our garden on a Sunday morning. As I have kept birds for a very long time, I knew we had to get it to safety and back to its owner. She flew indoors when the patio doors were opened and it was easy to take it from there. She was hungry and I guess tired too as she was gone from her home for 4 days.
We placed a lot of ads and alerts with local vets and social media, plus got in touch with The Parrot Society. All of the support and help from everyone was amazing and through extending networks Chrystal's owner was traced at last. I truly believe all placed posts and alerts helped get Chrystal home again. Chrystal was out in the wild for 4 days and we had the pleasure of looking after her for 10 days."
---
Max: Lost Dog Reunited in Harrison, AZ!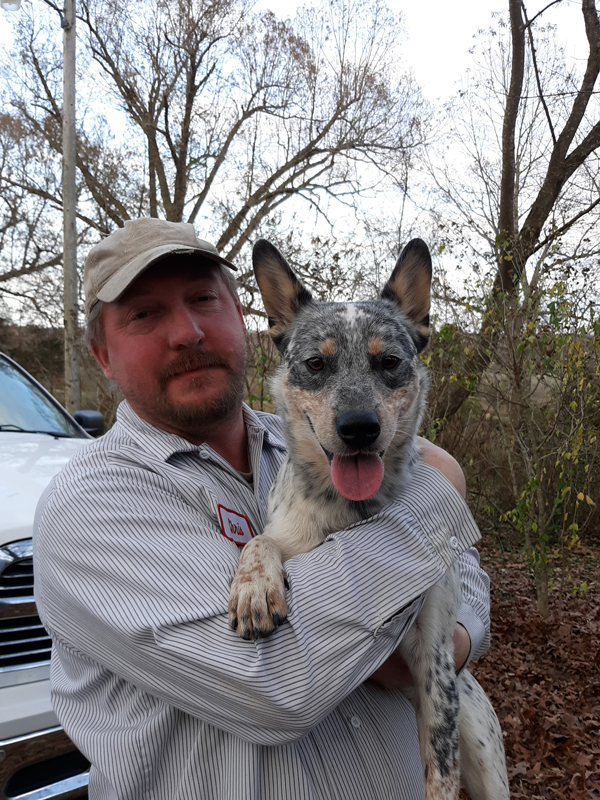 "We live on a small farm so Max is used to having room to roam. He and his brother chased something to the creek near our home. His brother came home without Max. We blasted his picture on social media and hung flyers in all the local stores. One of my husband's customers was visiting a neighbor and recognized Max.
This neighbor said Max had turned up in their shed a week ago. The customer called my husband who left work and raced over to the location. As soon as Max sniffed my husband, Max started jumping into his arms and licking him all over his face."
---
Moscato: Lost Cat Reunited in Milwaukee, WI!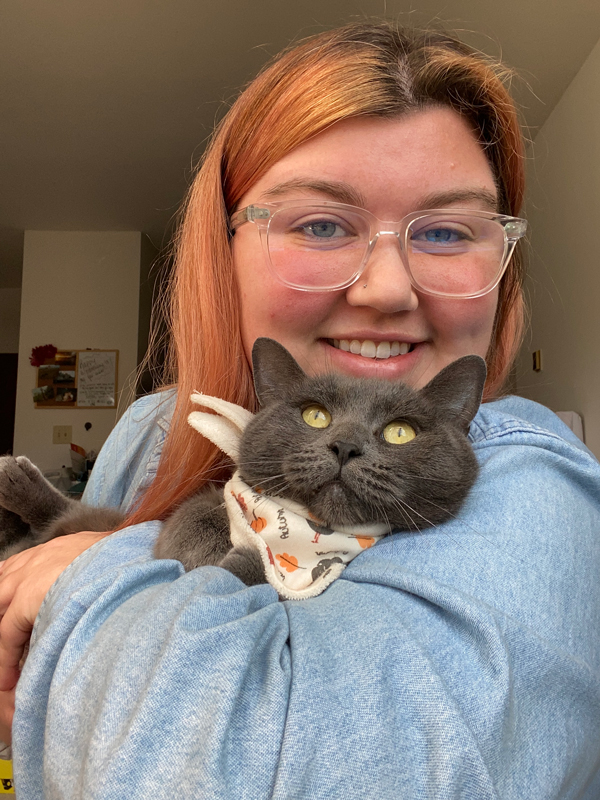 "Moscato was playing parkour in my apartment. The windows were open so that the breeze could filter through the screen. She hit the screen so hard that it fell and took her along with it. PawBoost created a flyer for me to share with my network and around the neighborhood.
I appreciate the well wishes of my friends and internet strangers based on that flyer, and I was able to stay hopeful until we were reunited. Internet strangers also gave me advice on where to look for Moscato and what I could set outside to guide her home.
We found Moscato on a ledge under the neighbor's porch. She heard me talking to a friend and meowed at me until I crawled under the porch to retrieve her. PawBoost was easy to use and created a poster for me to share. It also seems like the PawBoost network is huge, and was able to get the word out about my lost cat faster than I ever could have."
---
Lucky: Lost Dog Reunited in San Angelo, TX!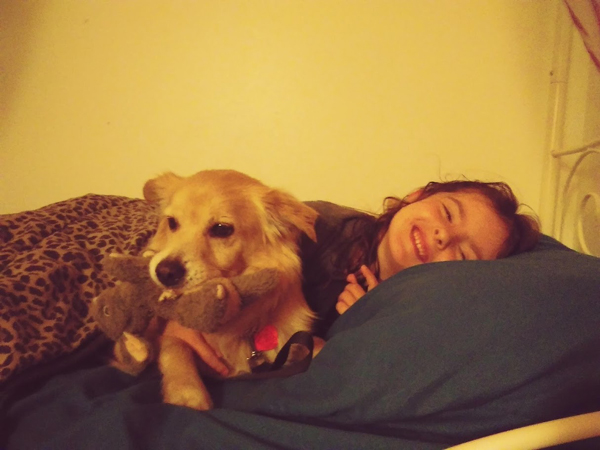 "We rescued Lucky on October 13th. He was chained to a concrete ball, wrapped around a light post, with a body score of 1. Over the next month, we nursed him back to health, slowly got his body score closer to 5, and scheduled his neuter surgery and microchip placement since he was now healthy enough to withstand it. 5 days before his surgery, a repairman didn't latch our back gate and Lucky took off.
I saw him once while we were searching that night, but he ran away from me. Late on the day before Thanksgiving and my birthday, we received a call from our vet that Lucky had been found. We contacted the sweet lady and she said that she found him attached to a lead that was stuck under a car tire. He was dirty, hungry (bodyweight dropped back down), and his fur was full of sticker weeds.
He still had his rabies tag on and she called our vet, who hung his PawBoost flyer up on their board. When he saw my husband he immediately jumped on him, tail wagging furiously. When they got home (and after a bath and brush down from my husband), Lucky grabbed his bunny toy, knocked me over for tons of kisses, and jumped into our daughter's bed for snuggles and bedtime stories, like he always did."
---
Mika: Lost Dog Reunited in Raleigh, NC!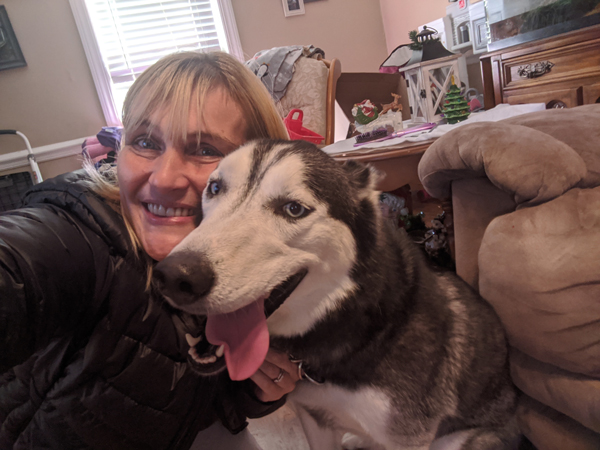 "Our back door did not latch completely and opened without us knowing. Mika snuck out and had about a 20 minute head start before we realized she was missing and set out to look for her. On day 4 of being gone, we received a phone call from a woman who said Mika ran up to her while out front of her home. The woman lives in the neighborhood directly behind ours, about 2 minutes away by car.
She recognized Mika from all of the posts on social media and was able to get our phone number from one of the posts. I'm sure PawBoost helped to aid in Mika's safe return because there were several people who contacted me to say they saw a dog who matched her description on PawBoost. I feel as though MANY people are aware of PawBoost and tend to look often when finding or losing a pet."
---
Love these Happy Tails? We love sharing them! Click here to read more.