Featured Happy Tails! November 2020 – Lost & Found, Dogs, Cats & Pets That Were Reunited in November
Featured Happy Tails! November 2020 – Lost & Found, Dogs, Cats & Pets That Were Reunited in November
PawBoost loves to share happy endings! Check out November's Featured Happy Tails to learn how these fur babies were reunited with their families.
Love these Happy Tails? We love sharing them! Click here to read more.

---
Buddy: Lost Cat Reunited in Harpers Ferry, WV!
Look who just came home… It's Buddy! Do not give up and do not lose faith.
---
Loki: Lost Cat Reunited in La Porte, IN!
Don't give up or get discouraged too quickly when your pet is missing. Make flyers, set out food, recruit your friends and family, advertise, and call for them!
---
Chief: Lost Dog Reunited in Salem, OR!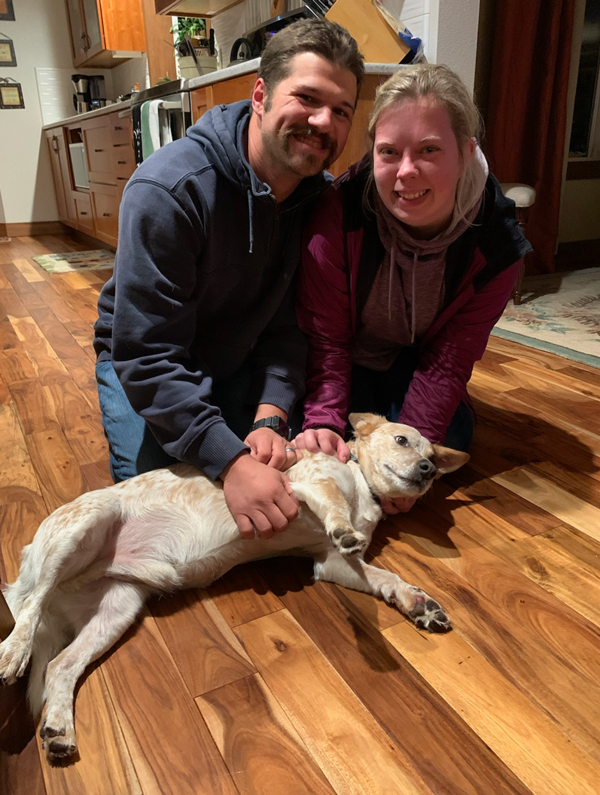 "There is only one word to describe why Chief left, LOVE. Jakob is a Paramedic/Firefighter and was going on his 2 day shift, and Emily was on her yearly coast trip, so Chief was left at Jakob's parents house. The front door went ajar and Chief took off looking for both of them. Chief was a rescue from the Marion County Dog shelter 1 year ago, and since the time my daughter Emily and Chief found each other they have been inseparable.
We don't know what kind of life Chief had his first 2 years of life, but he was found by animal control wandering the streets with another dog, and when the two met they became each other's BFF. I'm Emily's mom, and to hear your child tell you their heart hurts it makes you hurt. I took out advertisements on every and any app I could to reach as many people as possible.
PawBoost is by far the most watched site and the viewers on this app have the biggest hearts. We received so many well wishes and prayers, and people helped us look for Chief. Mind you they were total strangers, but their willingness to help by giving us hope, and the fact they took the time to look for Chief, gives us a new perspective on humanity.
After hours and days looking for Chief with the sightings always at night, we figured maybe he hunkered down during the day and traveled at night. After being gone for almost 4 days, we went out in the evening to look. We spent 4 hours looking before my husband and I called it quits. We called Emily to tell her where we looked and that we would be at it early the next day. No sooner did I hang up the phone and she called me back crying saying Chief found his way back.
Emily said that they opened the door to put food out and he ran in. I find this amazing, because if you think about it this dog was a stray and didn't have anyone until a year ago, loved these two kids so much that he ran away to find them. He was running determined to find them and eventually after days of looking he found them. This is truly a love story and speaks volumes as to how our pets not only become a part of us, but how we become a part of them."
---
Ck: Lost Cat Reunited in Dallas, TX!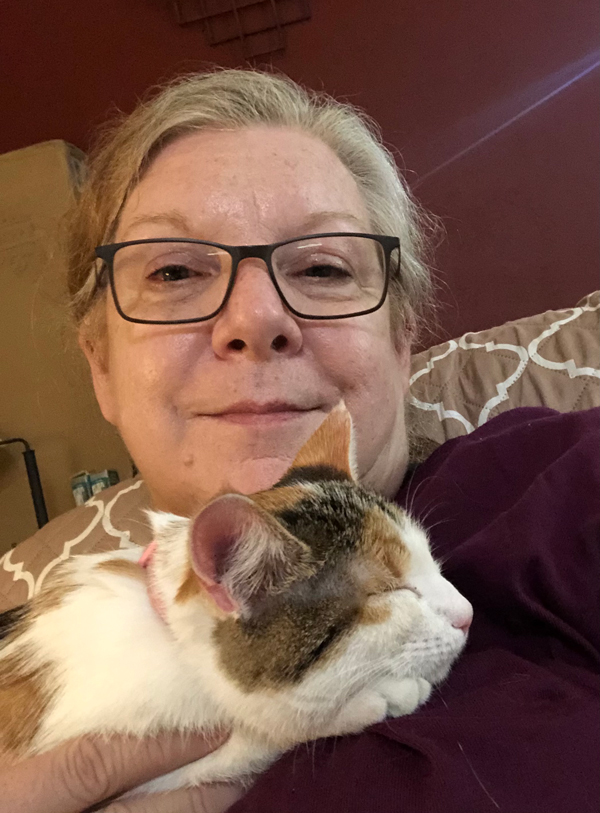 "My husband had taken Ck to the vet for vaccinations and trimming nails. After he picked her up, he went by a friend's house and was taking her out of the carrier to show off how much she had grown. We think she was spooked and thought something else was going to happen to her – she jumped out of his arms and ran into a wooded area nearby.
After searching for the better part of two days, we had given up finding her ourselves and began listing her as lost with all of the local shelters. I came across PawBoost and decided to give it a try as well. We left on a planned trip out of town and left our friend in charge of any calls that came in. While gone, we went through sort of a mourning process and assumed she was lost.
However, in addition to the thousands of views to the post, I was amazed at the amount of notes with suggestions we received on how/where to look, stories of previous cases, and encouragement not to give up. So when we got back (now 8 days from when she got loose), we decided to try again using some of the tips.
Sure enough, she was hiding out under the deck of a neighbor right across the street and we had her back within 24 hours of starting the new search! The PawBoost community saved us."
---
Akilah: Lost Dog Reunited in Glen Allen, VA!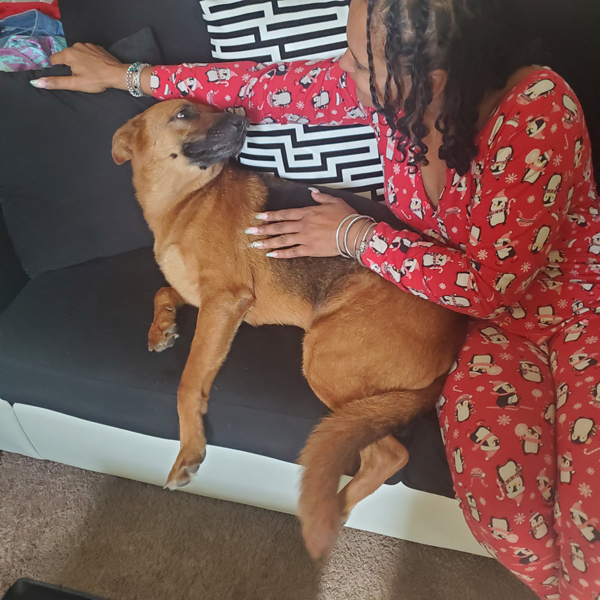 "A visitor left my front door open and Akilah ran out, got hit by a car and ran off. With the help of the community we were able to pinpoint 2 neighborhoods in which she would frequent. This allowed us to put food out in five places twice a day. She had been gone 2 weeks at this time and had lost approximately 12 pounds.
On a Thursday night I only left food in 1 place in the evening. I was going to sit and wait for her that night but she had already eaten the food. At 4 am Friday, I awoke to a dog whining but it stopped. A few minutes later I heard it again along with banging on my screen door.
I opened the door and there she was tired, thin, hungry and home. She had been gone 2 days shy of 3 weeks. After a good bath and food she hopped on my bed and got much needed rest. We are so thankful she returned safely."
---
Parker: Lost Cat Reunited in Maplewood, MN!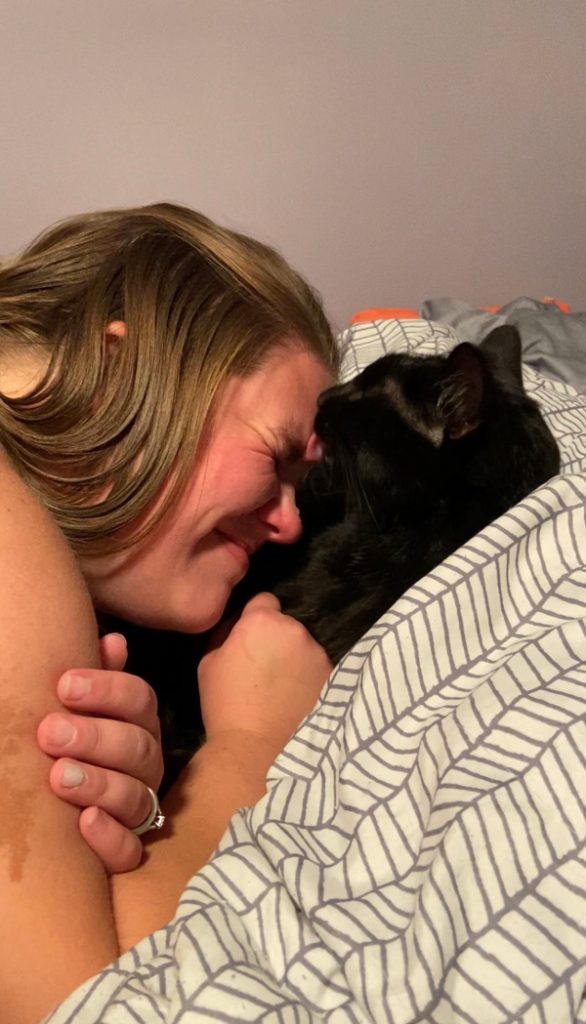 "One morning our screen door didn't latch all the way when we were bringing in groceries and Parker darted out. After 2 months and 3 days, a woman I met on Nextdoor who lived 0.6 miles from me called me. Her husband saw a black cat cross their driveway at night and said come here kitty! He came to them and they kept him in their garage until I was able to get there.
I was able to look at many other cats that could have been him before finding him thanks to PawBoost. Some people post here first and then they alert you if a cat is found in your area! Sometimes it's hard to surf through social media or check all the shelters and such, so this puts it right in front of you!"
---
Cleo: Lost Cat Reunited in Santa Rosa, CA!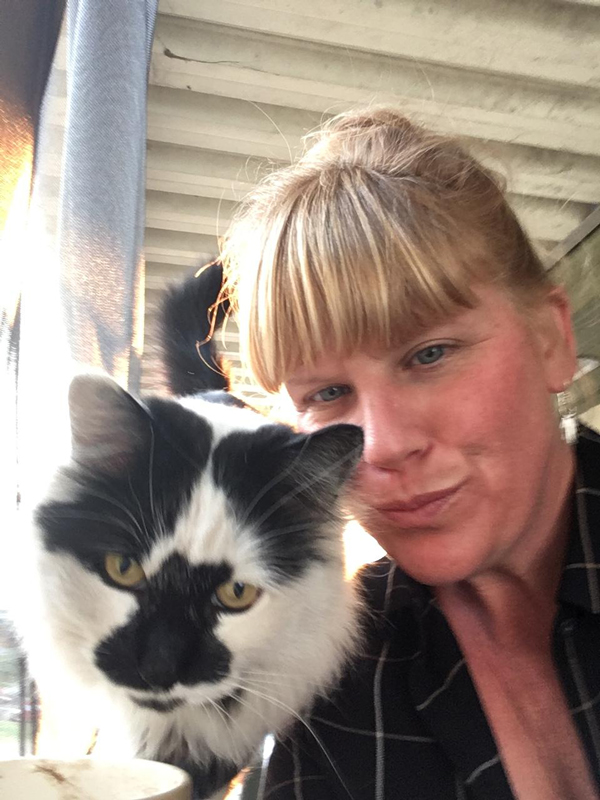 "The Glass Fire burned down our farm and Cleo was lost. I went back days later and I called and called, but she had disappeared. It turns out she was still on the farm and being fed by a direct neighbor. He posted on PawBoost so when I posted everyone knew right away and told me everything!
PawBoost is incredible. About 10 people immediately gave me information about where my cat was and who was feeding her! Three people from PawBoost spoke with me by phone helping me find her. She was missing for almost a month!
I lost my dog Charlie in 2016, and PawBoost found him within a day. Now I lost my cat Cleo when the farm burned and we lost everything, but PawBoost found her and gave me back a precious gift! I am so grateful."

---
Love these Happy Tails? We love sharing them! Click here to read more.