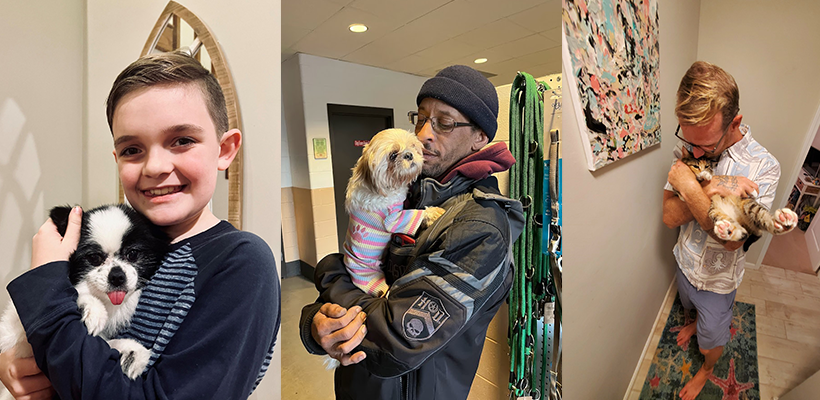 Featured Happy Tails! February 2022 – Lost & Found Dogs, Cats, & Pets That Were Reunited in February
Featured Happy Tails! February 2022 – Lost & Found Dogs, Cats, & Pets That Were Reunited in February
PawBoost loves to share happy endings! Check out February's Featured Happy Tails to learn how these fur babies were reunited with their families.
Love these Happy Tails? We love sharing them! Click here to read more.
---
Featured Happy Tails
---
Zora: Lost Dog Reunited in Douglasville, GA!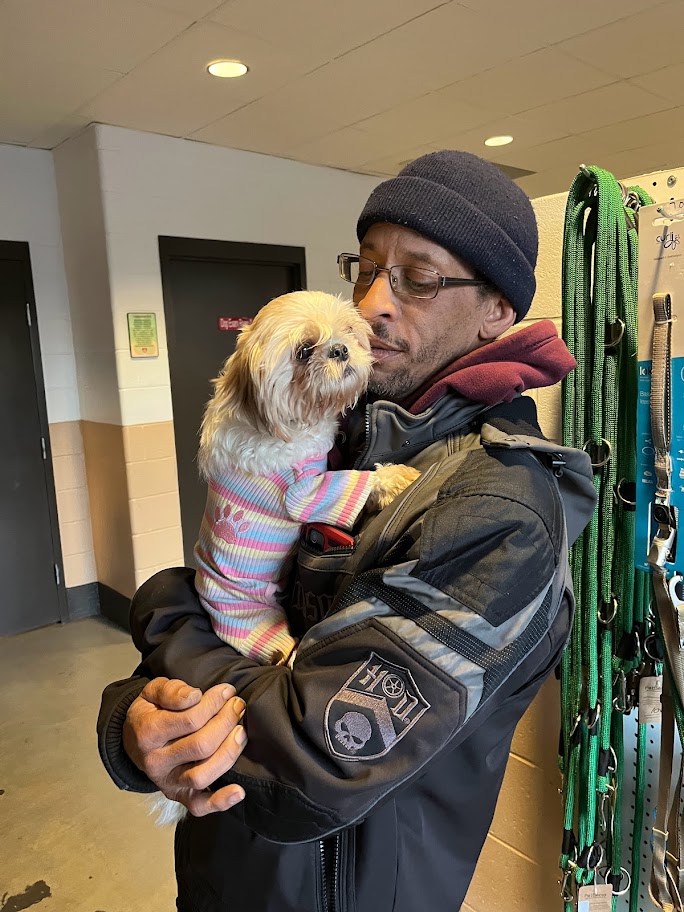 "Zora wandered away from our home one day at approximately 3:00 PM. We have a total of three dogs: two Boston Terriers (Zeri and Zoe), and Zora, our Shih Tzu. Zora is my husband's dog, and to tell him that she was missing was absolutely heartbreaking. He was beside himself. I had to do something, and fast! I reached out to our community by using several websites to report Zora as missing/lost.
I was informed by a lady who commented on one of my posts to utilize PawBoost, and so I did. I made the alert, printed the free fliers from the site, and visited all of the local groomers and vets in my area. It was all because of PawBoost that Zora is home safe! For a total of three days, Zora was missing. I posted Zora's PawBoost alert one morning. Around 10:00 PM that same night, I received several text messages stating that Zora was found and her location was provided!
We went to pick her up, and she immediately ran up to my husband! Less than 24 hours of posting Zora's alert on PawBoost, Zora is now home. My husband was in tears when he held her. I'm totally amazed by the outpouring love and support from the community of animal lovers that made it possible for Zora to return home. I can't thank everyone enough! We sincerely appreciate all of the help from our community and from PawBoost! Thank you!"
---
Bandit: Lost Dog Reunited In Guntersville, AL!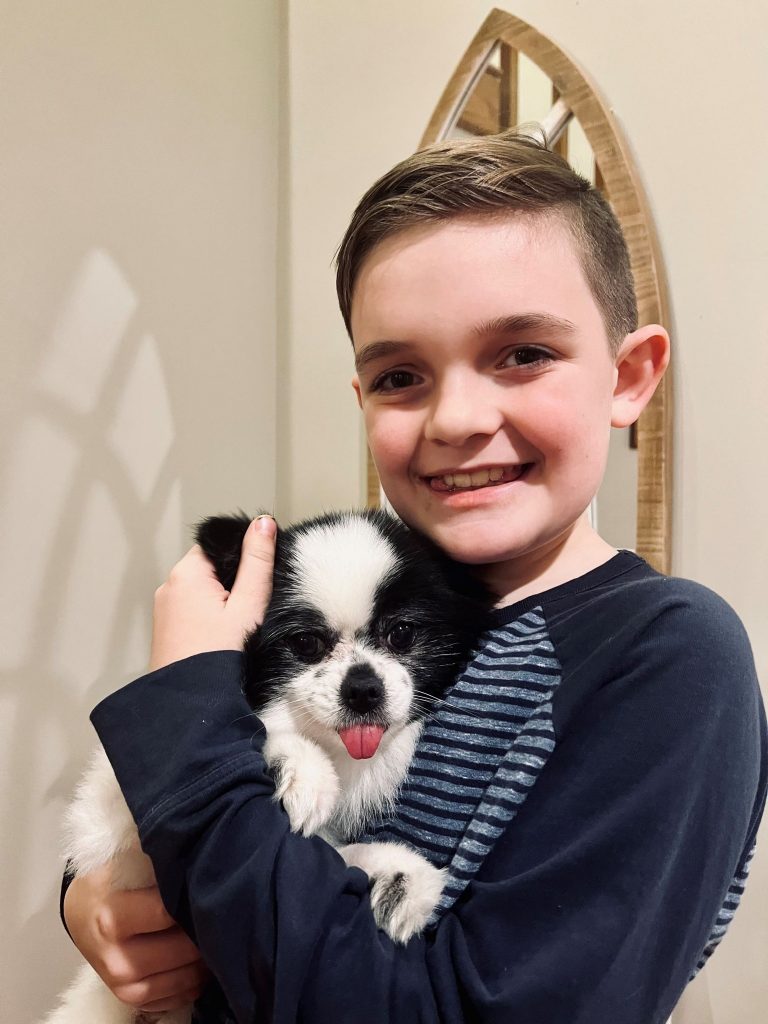 "Bandit slipped out of the door when our kids had some friends come and visit one day. We immediately started searching and got the neighborhood involved. We all searched everywhere, but there was no sign of him anywhere. After realizing that we weren't going to find him on foot, we began to start posting online reaching out for help. This led us to post on PawBoost. We put up fliers and continued to search to no avail. We were starting to lose hope.
A couple of days later, someone found Bandit and recognized him from his PawBoost posting. They reached out to us and we were able to go pick him up that same day! He was so happy to be home and my kid was so happy to have their best friend back! PawBoost was amazing because of the ease of use and rapid spreading of Bandit's alert. I'm pretty sure everybody in our town knew that he was missing! Thank you so much!"
---
Jovi: Lost Cat Reunited in Richmond, VIC!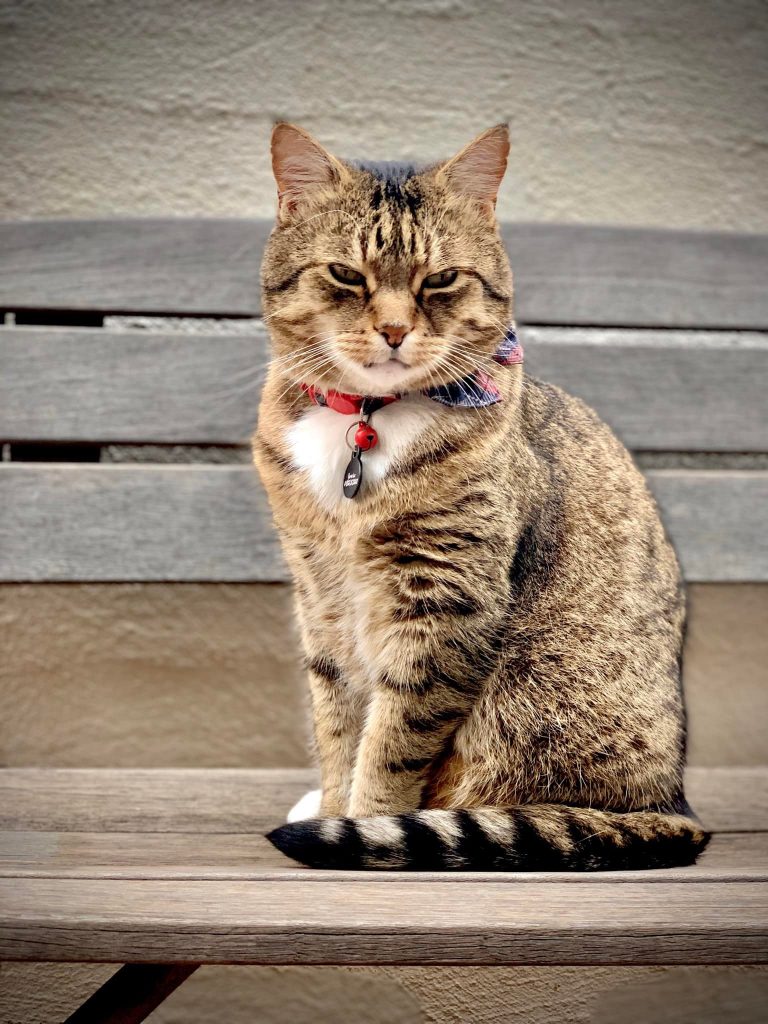 "One evening, Jovi escaped over our back fence. We were immediately worried for him, as he had not been in the area for very long. Initially, we put some food out in our backyard and called him in hopes that he wasn't very far away and would come back once he'd had a little time to explore. As it got closer to midnight, we started to get more and more anxious – it is very unlike him to disappear for more than 30 minutes. We called and searched around our immediate area that night, and left food out in our courtyard.
We searched the rest of the following day, but no luck. When we got back at around 10:00 PM, we were starting to lose hope. There was no sign of him anywhere! We finally went to bed around midnight after another quick walk around our house. Just as we were falling asleep, I received a text message from a lovely member of the PawBoost community saying that they had seen Jovi's missing post on Facebook. They thought that they had seen him in a vacant block just a few streets over from our house earlier in the night, but couldn't get close enough to be sure.
We quickly leapt up and jumped in the car and drove the over to the vacant block. Interestingly enough, this was in the opposite direction that we had originally been searching. We were searching the vacant block and the streets around it, when I suddenly spotted him trotting down a driveway toward us, meowing! I jumped out of the car and he ran into my arms – he was just as happy to see us as we were to see him! He was very dirty and clearly anxious, but no worse-off for his grand adventure. PawBoost was great! They have such a large following and a huge network of pet lovers, so plenty of people will see your pet's missing information. The more people who see the alert, the more likely it is that your pet will be recognised by someone in the community who can give you a heads up! Thank you to everyone who helped bring our Jovi home!"
---
Cupid: Lost Dog Reunited in Hayward, CA!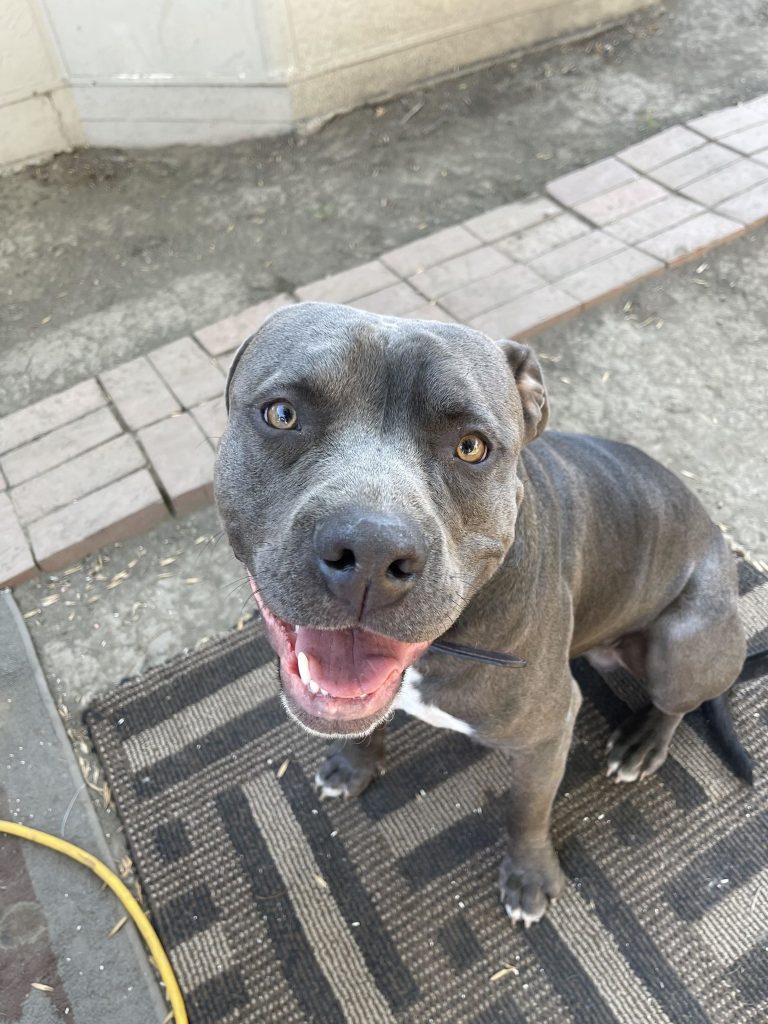 "I was on vacation and I had my family watching Cupid while I was away. One night, someone forgot to close the backyard gate when they let him out for his bathroom time. When they called for him, he was nowhere to be found. I didn't find out that Cupid was missing until I came home, and by that time it had already been a couple of days since he had escaped. We searched and searched, but after over a week, we still came up empty-handed.
I was reunited with Cupid because I found his found pet alert on PawBoost. I could immediately tell from the finder's photo that face belonged to my dog! I commented under the post to see if the person who created the alert could reach out to me. Then, I decided that I would make a lost pet alert on PawBoost to hopefully get an answer.
The PawBoost community told me to look at my local shelter, and there he was! The finder must have dropped him off at the shelter. He was so happy to see me! It was 10 long days before I was reunited with my dog. I am so grateful to the PawBoost community for letting me know his whereabouts so that I could be reunited with my little love bug!"
---
Mogwai: Lost Cat Reunited in Panama City, FL!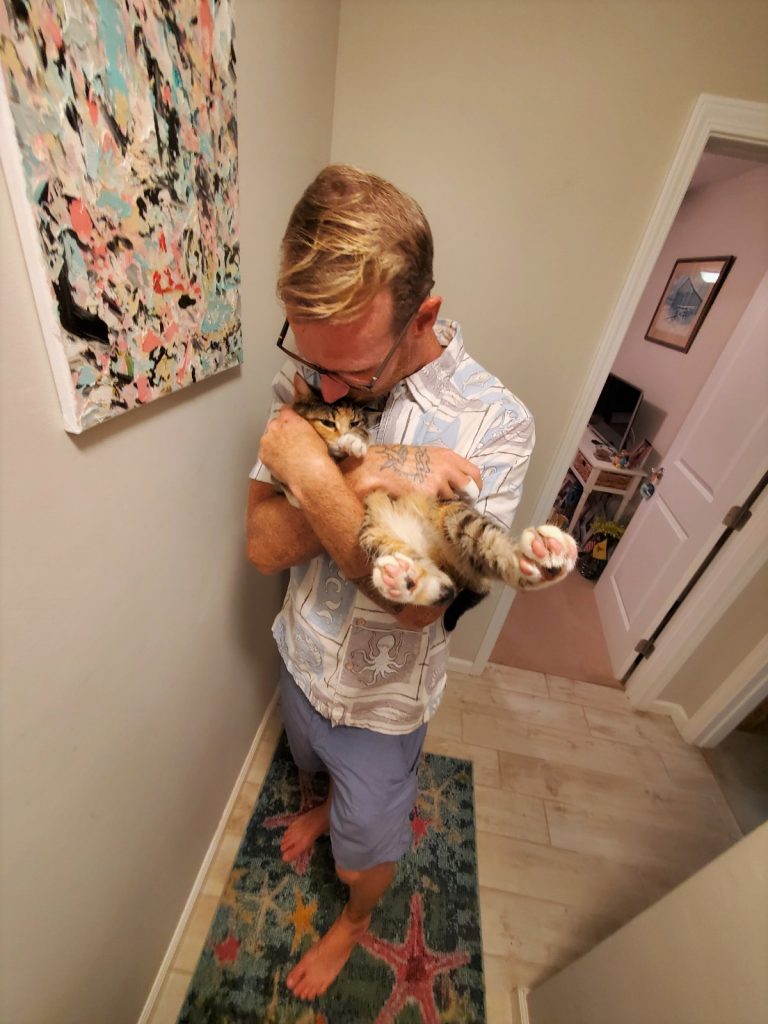 "I woke up at dawn one day when my cat, Mogwai, and I were out on my boat and could not find Mogwai anywhere. I tore the boat apart, hoping that she was just hiding, but I had a terrible feeling that she had gone overboard. After 40 minutes, I saddled up in the tender and took off towards the Leeward Shore across Grand Lagoon, about a quarter mile away. I searched the marshy shoreline all morning, and then back across upwind to the nearshore and searched that area.I went ashore for nightly searches for days afterwards. Days became weeks. Eventually, I had to move the boat from that anchorage due to excessive boat wake. My family helped me search while I was away for a week up north for a close friend's wedding. I hung flyers all over the area and posted on every community social media group. I knew that I couldn't lose hope.
A few calls came in from people saying they may have seen her alive, and some saying they spotted her lying on the roadside. I checked every lead with a heavy but determined heart. I tried to maintain faith that Mogwai was okay and she had the ability and instincts to have swam ashore, and survive weeks on her own in a strange place.
It wasn't until 26 days later that I got a call from a Good Samaritan who was pretty confident that she had seen Mogwai near her home in Bay Pt., so I spent two hours searching the area that night. No luck. The next afternoon, the woman called again, saying that the cat she had spotted was back. Flash-forward to 30 minutes later, I was gently calling into a long, dark storm drain pipe towards a set of small, glowing eyes.
A small but very distinct Mogwai chirp answered back, and those little tired but bright eyes got larger as she came near. I can't tell you guys how thankful I am to have Mogwai back and for the caring people on PawBoost. She spent 26 days on her own, my little tiger champion. She is well and resting, and extra cuddly! Thank you all!"
---
Love these Happy Tails? We love sharing them! Click here to read more.