Featured Happy Tails! January 2020 – Lost & Found, Dogs, Cats & Pets That Were Reunited in January
Featured Happy Tails! January 2020 – Lost & Found, Dogs, Cats & Pets That Were Reunited in January
PawBoost loves to share happy endings! Read January's Featured Happy Tails to learn how these fur babies were reunited with their families.
Love these Happy Tails? We love sharing them! Click here to read more.
---
Gracie: Lost Dog Reunited in Garland, TX!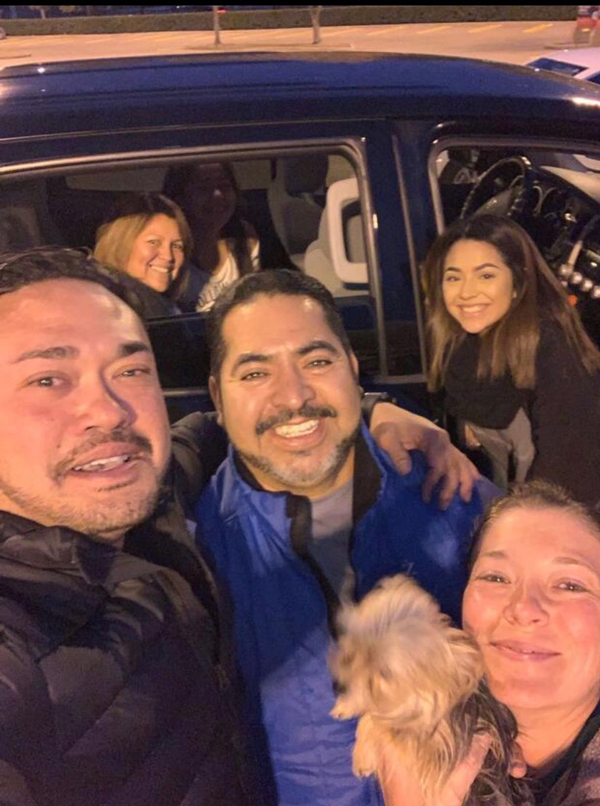 "Gracie went missing around 5pm one Thursday from the backyard. We have three small yorkies and I never let them outside without me, I was standing in the backyard with them. I yelled for everyone to come in and two came, but Gracie didn't. I ran to the other end and I felt my heart drop. She had to have snuck through the tiniest of holes under our gate!! I was petrified.
It was amazing how fast she was up and shared all over the internet. The most important thing is do everything you can and don't give up!! We posted on neighborhood apps and spent 20 plus hours hanging up flyers everywhere and going door to door!
Finally Sunday night around 5pm we get a call that someone saw our flyers and they had our Gracie. They had her since Thursday night and kept her safe! They weren't aware of microchips so they were looking for a sign that someone was looking for her. They didn't want to take her to the pound in case something bad happened.
I would absolutely recommend PawBoost for anyone that is looking or found a fur baby. Do everything you can and be persistent. The family said that it was one of the last flyers that we hung up Sunday evening that they saw that brought out baby home. I will make sure to repay the favor if anyone is ever in need and I want to thank everyone that helped and said prayers for us and our baby Gracie!!"
---
Vivi: Lost Dog Reunited in Denver, CO!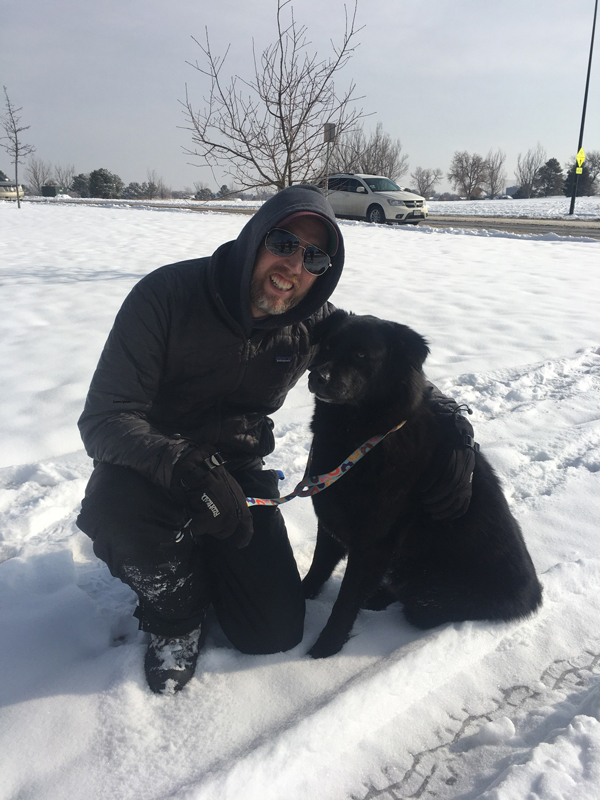 "Vivi was with my husband in a friend's backyard, playing with other dogs. Something spooked her and she escaped the yard through a doggie door in the garage and then out the garage into an alleyway. This was not a familiar neighborhood to her so we had no idea where she could have gone. We posted about her on every social media platform we could think of, registered her as missing on sites such as PawBoost, and posted flyers in multiple neighborhoods.
Nearly 72hrs later, thanks to neighbors and strangers posting about sightings of her, we received a call that she'd been spotted on a golf course near our old home. This stranger stayed there with our dog in his line of sight until we were able to get there and were reunited. We hadn't lived there in nearly 2 years but it was clearly a familiar/safe place to her. Truly a miracle!
I would absolutely recommend PawBoost. The more ways to get information out about a missing pet, the more likely someone will see the notice and keep a lookout in their travels. One person's post on PawBoost about a sighting of our dog helped us narrow our search area! The happy ending could have been delayed further without that information."
---
Chapo: Lost Dog Reunited in Fairburn, GA!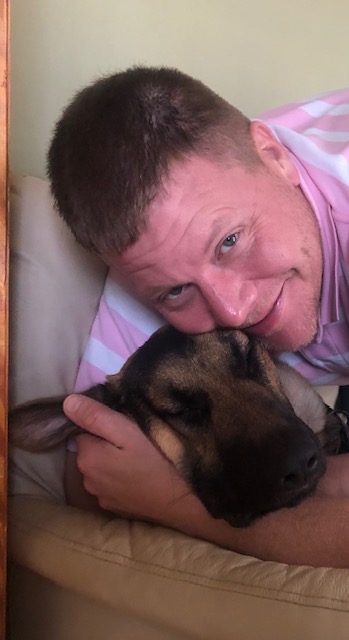 "UPS was making a delivery to our home and Joe went out the front door to meet the driver in the driveway. Unfortunately, he left the door open (with storm door closed) and a stray dog was nearby in the woods. Chapo and Blackjack saw the stray, unlatched/opened the storm door and darted after him into the woods. We believe they chased him so far until they eventually were lost and unable to find their way back.
We posted flyers all over town at stop signs and stores. Someone spotted Chapo after 13 DAYS and called us. We were already out riding around looking for him and were 4 minutes away from the area. He was 4.8 miles away from home….OMG! We drove to the dropped pin the man sent us and just yelled for him for about 20 minutes and Chapo emerged from the woods like a little angel. He was uncertain it was us for about 30-45 seconds and then took off in a mad dash toward us.
PawBoost helped by spreading the word to locals. We had already made flyers by the time we posted him on PawBoost but we did post a few of the ones generated by PawBoost. We would definitely recommend the PawBoost because many shelters pull info from the site."
---
Josie: Lost Cat Reunited in Jackson County, GA!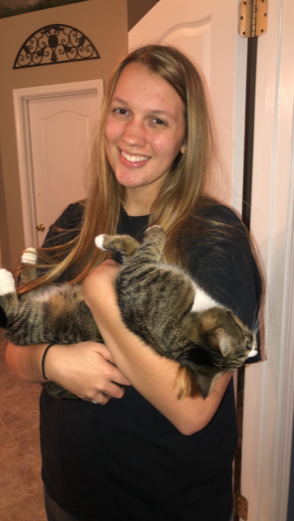 "Our front door was left open by accident so Josie wandered outside. We plastered flyers and online posts everywhere, including on PawBoost. After 4 nights, my next door neighbor texted me a picture of a cat in her backyard sitting on her playground. My husband and I rushed over there and saw that it was in fact Josie. She was scared and ran into my neighbor's outside building. It took a few minutes but we were finally able to get her. We woke up my daughter with the surprise of having Josie back. She was SO happy!
Thanks to PawBoost I was given a lot of encouragement and emails that gave us some great tips, including that strictly indoor cats usually only go as far as 3-5 houses away from their home because they are scared and unfamiliar with the outside. It not only gave me hope that Josie was close by, but it was true! Josie was found 1 house over from ours. Thank you PawBoost!"
---
Nosey: Lost Dog Reunited in Stockton, CA!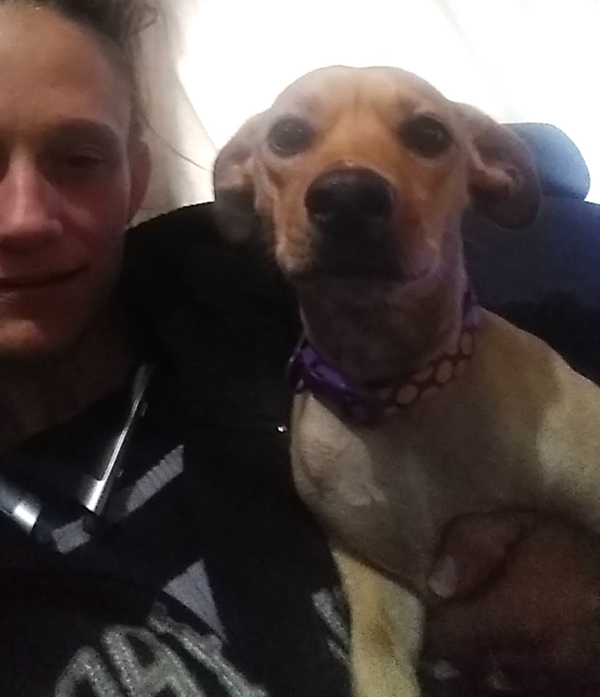 "One Sunday we let Nosey out to go to the bathroom and my husband followed not even 5 minutes later when he had finished eating. He came back inside a few minutes later saying he couldn't find her.
I signed into Facebook about 7 weeks later to write an update about her still missing, when my news feed came up the first thing I saw was a PawBoost post of Nosey. The post said she had been found after 3 weeks missing and that they wanted to find her family.
I got so excited, I immediately got the finder's information and sent them an email explaining how I believed that they had my dog. I was going to wait for a reply to the email but then I saw a phone number so I sent a text to the number and a little bit later they responded.
I would definitely recommend PawBoost not only to friends and family but also to any person that has a pet that could possibly escape them. I would recommend PawBoost because they help spread the word about missing and found pets and they do their best to check in every so often with the owners of missing pets to see if the pet has returned."
---
Love these Happy Tails? We love sharing them! Click here to read more.