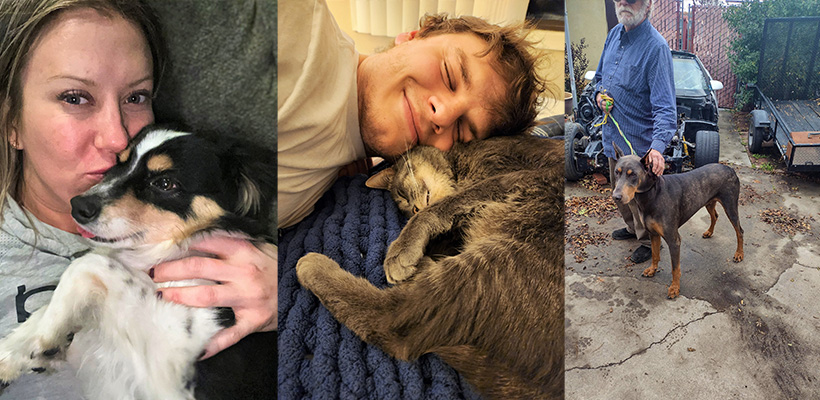 Featured Happy Tails! January 2023 – Lost & Found Dogs, Cats, & Pets That Were Reunited in January
Featured Happy Tails! January 2023 – Lost & Found Dogs, Cats, & Pets That Were Reunited in January
PawBoost loves to share happy endings! Check out January's Featured Happy Tails to learn how these fur babies were reunited with their families.
Love these Happy Tails? We love sharing them! Click here to read more.
---
Featured Happy Tails
---
Humbug: Lost Cat Reunited in Greater London, England!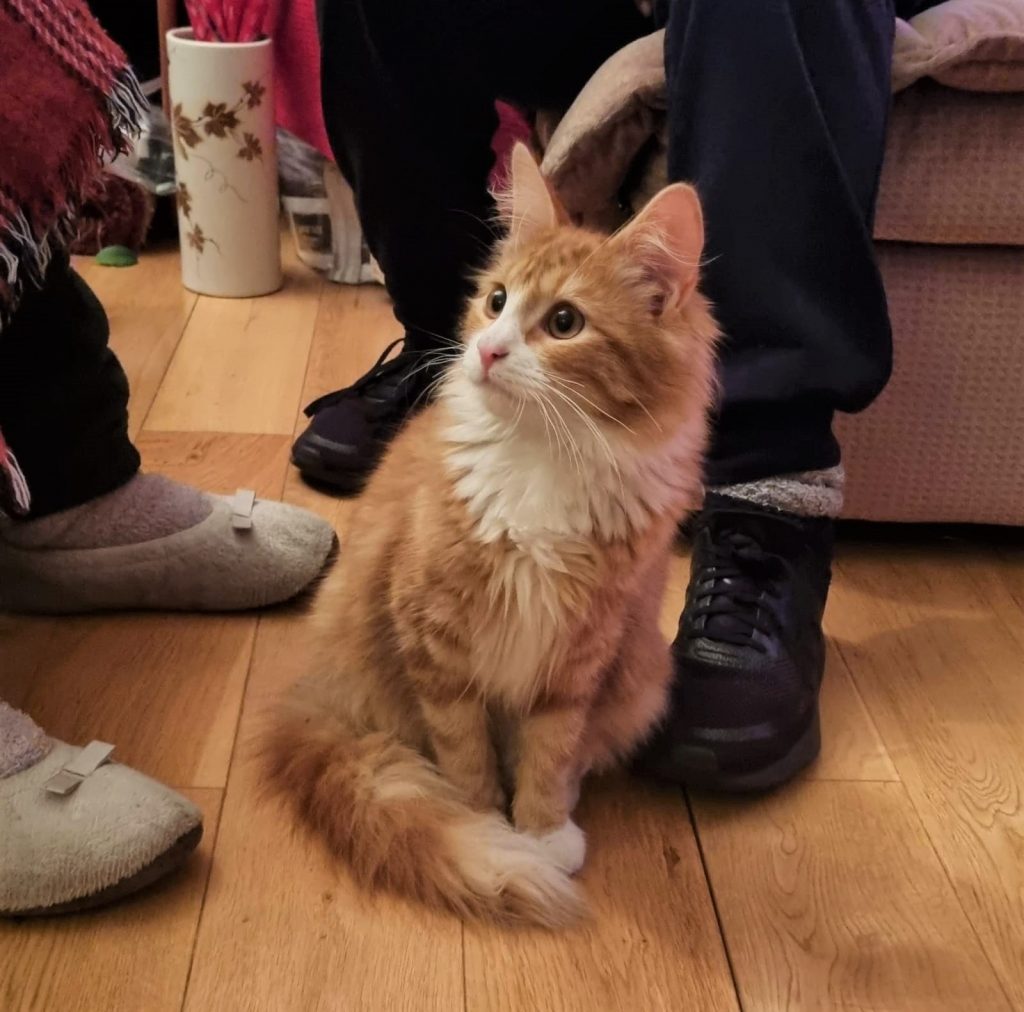 "On Christmas night, Humbug, our 6 month old cat, ran out the door and disappeared. Through the early hours of the morning, we searched and searched for him, but by 4:00 AM with no sight of him, we returned home dejected. It was his first day in a new home, and area, and we knew he'd have a difficult time finding us if he'd went too far. It's now been a week, and this morning we recieved an email and text from someone who saw and shared our lost pet alert through PawBoost.

They spotted a picture of Humbug someone had taken in their back garden; apparently he'd been visiting them at night. Upon getting in contact with them, we realised they lived just next door! Not only had Humbug managed to find his way back to our street, but he was only one door away. We've just been reunited and we couldn't be happier. Humbug was missing for ten days! The amount of compassion and love we have seen from people in our area and those online has been astounding. Thank you so much for helping us find Humbug. Thank you all for helping, we are so happy!"
---
Tarzan: Lost Dog Reunited in Orlando, FL!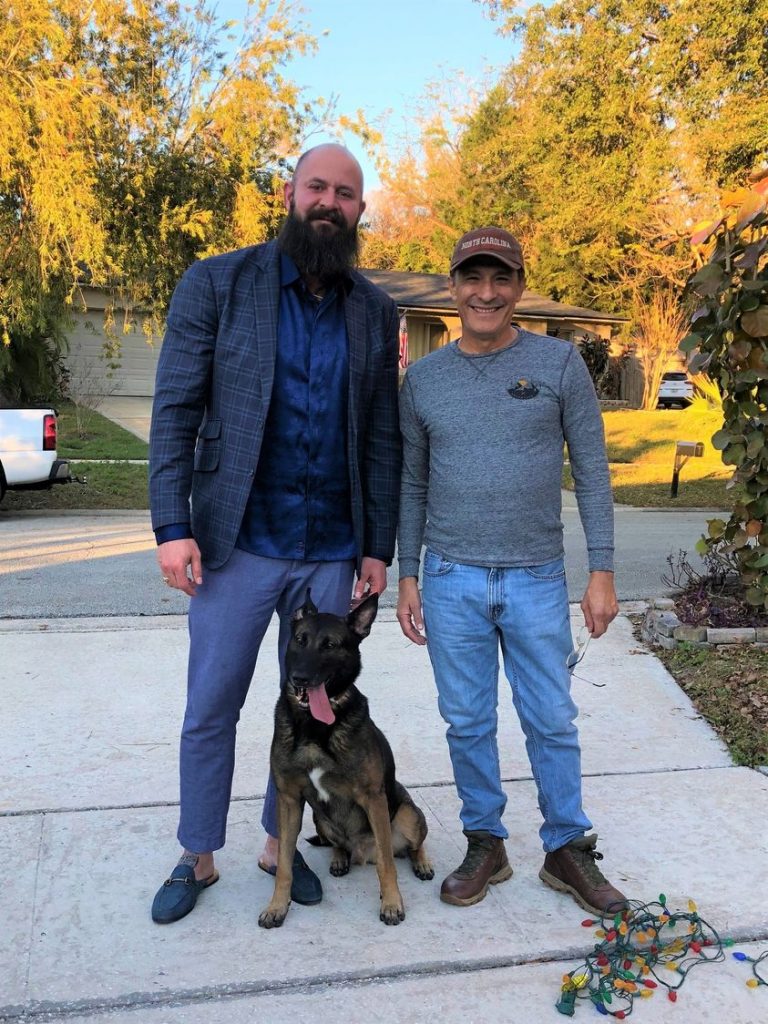 "Tarzan went missing during the late evening one night. He got curious and went on a puppy adventure after a midnight snack. After hours of searching, we decided to make a lost pet alert through PawBoost and it couldn't have been easier. PawBoost and the nice people that found Tarzan and notified me on his alert helped me find my boy. Thank you to PawBoost for giving us a platform to connect and regroup. It means the world to me. Tarzan was missing for exactly 17 hours. PawBoost played an instrumental role in helping us find our pup. Thank you to all that shared this post and helped me find my boy!"
---
Scout: Lost Cat Reunited in Eagan, MN!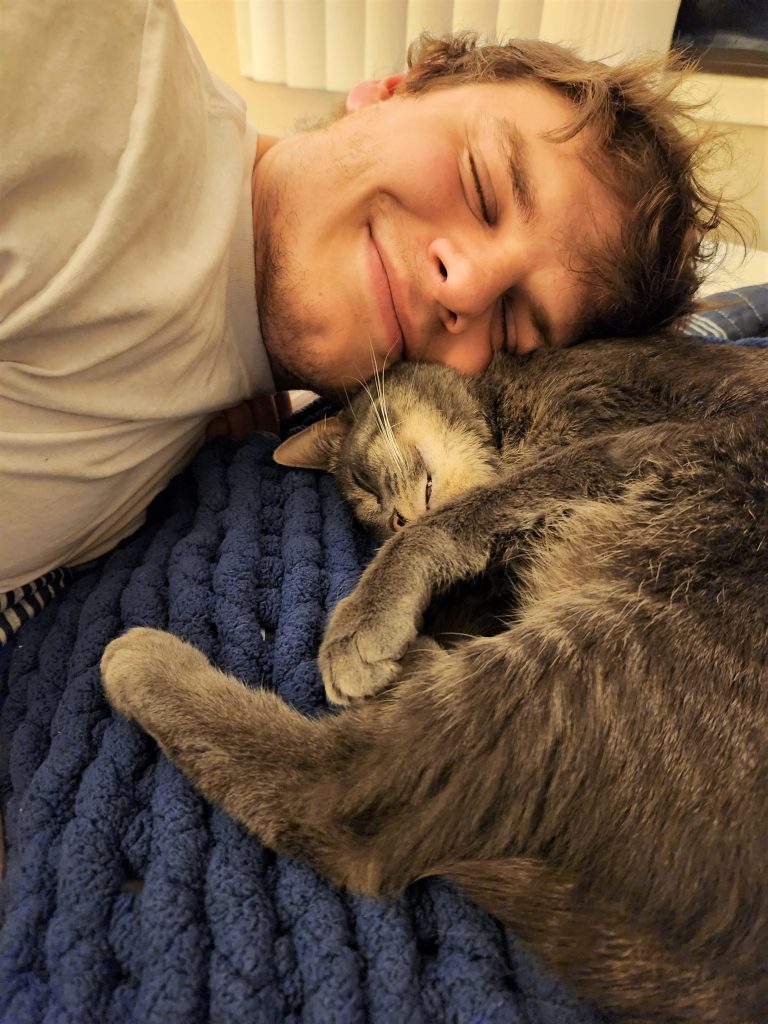 "Scout's owner, my brother, brought the trash out and pushed the door mostly shut. He was away from the apartment for less than two minutes and when he came back, he latched the door more firmly. We both went to sleep and didn't realize Scout was gone until the next morning. At that point, Scout had been missing for over 12 hours. I immediately put out a PawBoost alert and we began looking for him.

A neighbor found Scout lurking on his stairs and took him in out of the cold at around 1:00 AM. He knocked on a bunch of doors in the apartment complex, but no one knew who Scout belonged to. One of the neighnors recommended Pawboost to the finder, and he was able to find my alert for Scout and contacted me within 20 minutes! Scout was missing for about 14 hours in total. PawBoost is a great way to connect with other people and find your lost, beloved pets. Our boy was found! Thank you so much to the wonderful neighbor who took Scout in for the night. Thank you, everyone, for all your help! He's home safe just in time for the big storm!"
---
Duke: Lost Dog Reunited in Modesto, CA!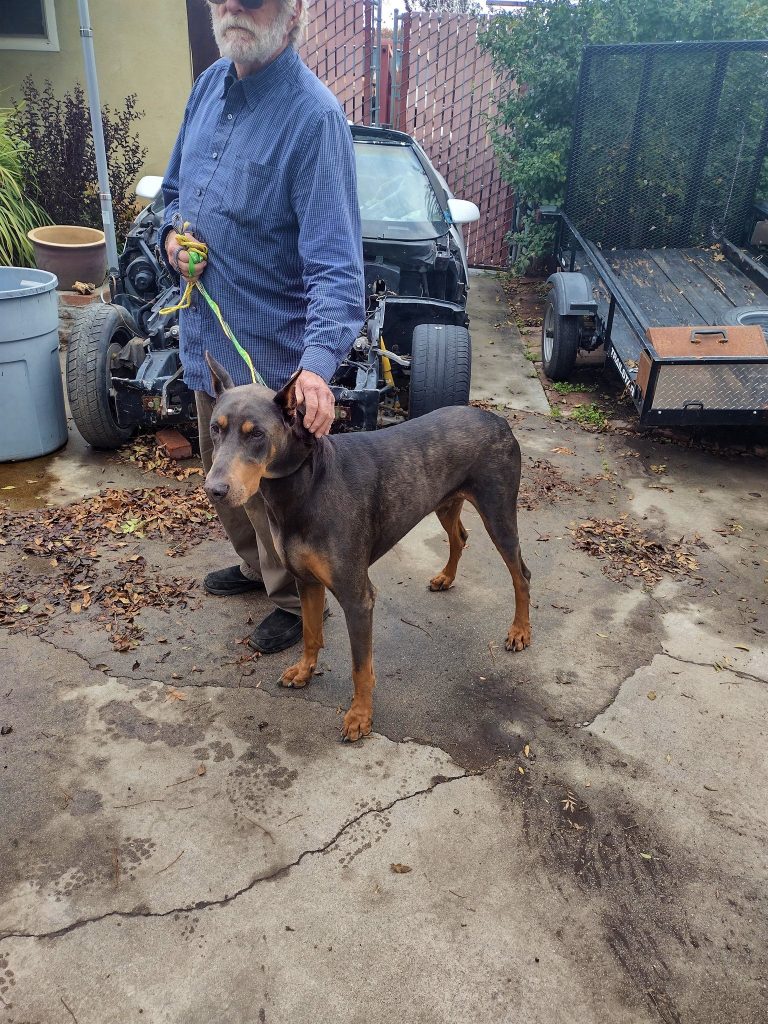 "Duke the Dobermann came running up in our front yard and put his head under my husbands arm. My husband, who is a real dog lover, wouldn't let him go. I got up early in the morning to search the web for any kind of help to get Duke home to his family. PawBoost popped up and I filled out the form, followed any prompts I got, and we were on our way to finding his family. PawBoost is a wonderful tool to reunite lost pets with their family. After posting through PawBoost, it took about and hour and 47 minutes to reunite Duke with his family. They family had been searching for about 24 hours when we were connected. PawBoost worked amazingly well. They prompted us on the next steps to complete to get the information out to everyone as soon as possible. I am still amazed how well it worked. Thank you to PawBoost for helping us reunite Duke with his family!"
---
Zephyr: Lost Dog Reunited in Las Vegas, NV!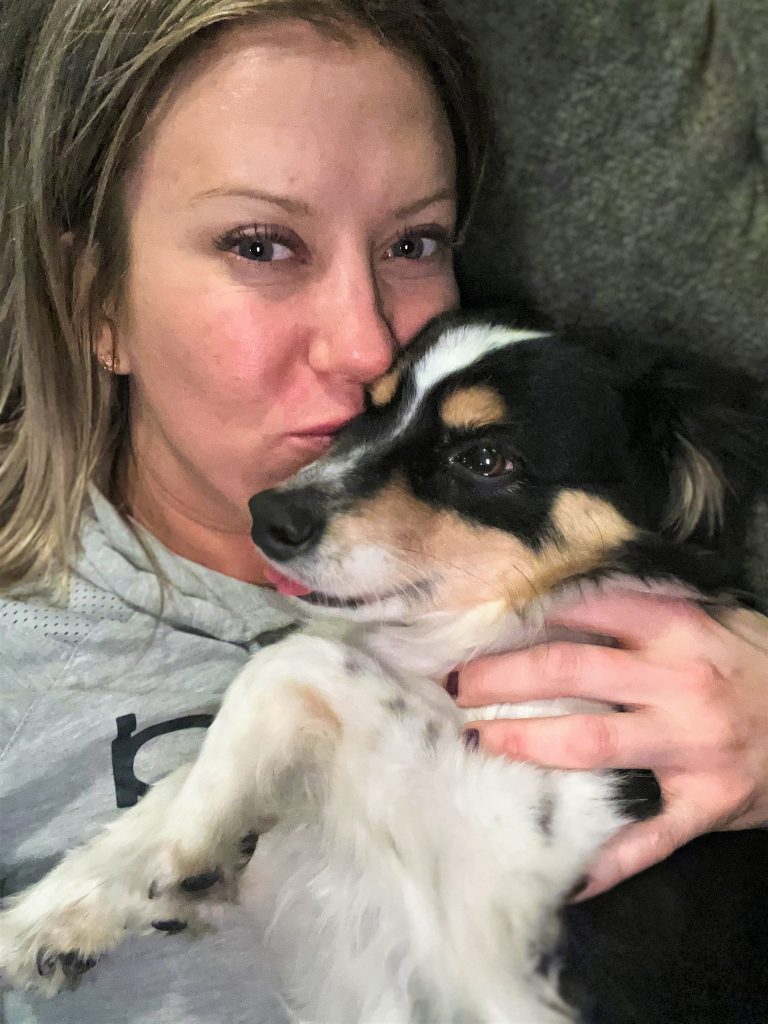 "I left for church one morning about 8:00 AM, and Zephyr must've jumped off the balcony sometime between 8:00 AM and 2:00 PM and ran away. He has never acted this way before, but we recently put down my old dog, and Zephyr's never been alone without her. We have really missed her, so I think he may have gone looking for her. I came home at 2:00 PM and saw that he wasn't home and the trashcan was dumped over, so I knew that he jumped. I contacted all my friends and they rounded up and posted him on all of the missing dog websites and apps, we put posters out, and I contacted his microchip company to set the alert. We went to the Animal Foundation to see if they picked him up, and they hadn't received him.

'Looks like he went on a stroll down Buffalo Drive in NW Las Vegas and ended up 15-20 minutes from my house. I was crying and whistling and calling and searching for what felt like 5 years. People from the community were so helpful and kind; they were walking around looking for him as well. Then, I got an email from PawBoost from my hero, Lynn Wilson, who directed me to the Animal Foundation saying they had a dog that matched his description just come in. Sure enough, it was him! We are both so relieved and Zephyr isn't even injured. Zephyr was missing for 5+ hours. The dog door is now gone forever and we're gonna sleep tight snuggling our pup tonight. Thank you to all who supported this reunion, couldn't have done it without you. It was PawBoost that allowed the person who discovered him to contact me. Thank you all!"
---
Love these Happy Tails? We love sharing them! Click here to read more.