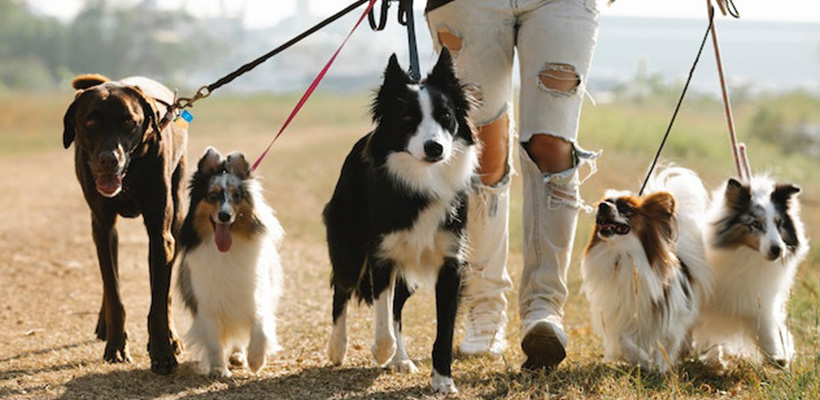 Dog Safety in the Countryside: 8 Tips You Must Follow
This article is contributed by guest author Shawn Richards (Content Writer at CritterTips).
Dog Safety in the Countryside: 8 Tips You Must Follow
Many pet lovers long to have a dog by their side in the countryside. Watching your furry friend wagging their tail as they stroll alongside you by the riverside, up the hills, and through green parks or forests is a heartwarming experience.
But, if you're familiar with the countryside environment, you know how important it is to protect your dog to keep them safe and healthy during your trip.
This article shares eight tips on dog safety in the countryside. Following them will help you let your dog play and have fun in outdoor places while being safe from any external or internal harm.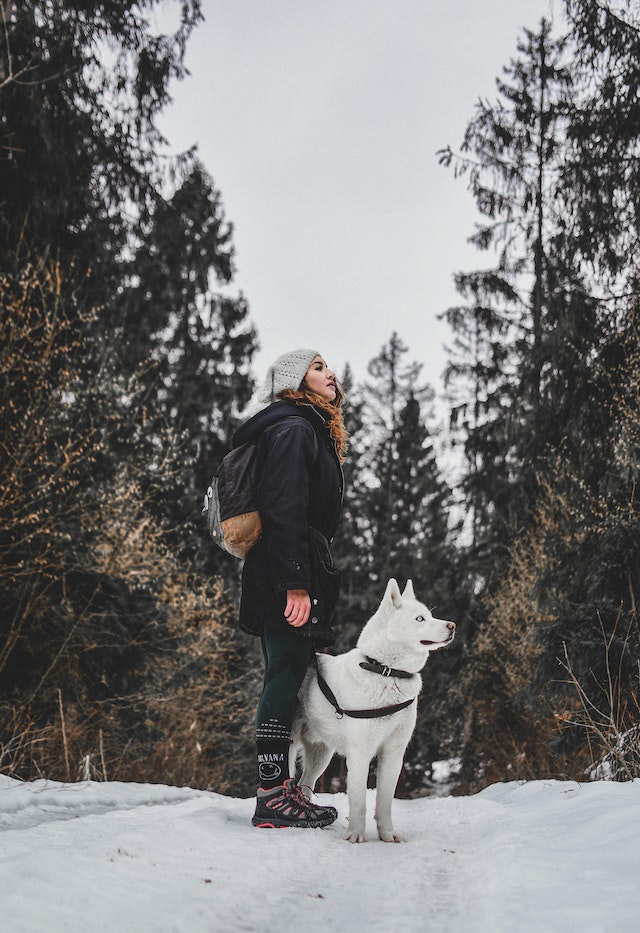 1. Prep Work
One of the best things about having your dog in the countryside is taking them for a morning or afternoon walk with you. Nonetheless, your pup needs to adapt to the new location's weather, road types, environment, people, and everything around.
You must check whether the road is safe and suitable for your pup's age. Keep an eye out to save your dog from neighboring dogs as well. Finally, check on the weather forecast to avoid heavy rain, thunderstorms, or blizzards, although a bit of rain or snowfall can be fun for your pup to play in on occasion!
Be sure to research local wild animals to keep your dog away from any undesired fights. Wolves might be a threat dependent on where you go exploring. Wolves are much larger than you'd think; check out this wolf size comparison between wolves and common dog sizes for a visual representation of this.
2. Make Sure Your Pup's ID Is Up-To-Date
Getting your little furry buddy tagged with an ID can ensure safety on many occasions. For instance, if you need to travel far distances down the country roads and your dog goes missing, an ID should help them be recognized if they are lost.
Try to be specific in IDing your pup. For example, put your dog's name on the ID, so people can call your pup by their name to calm them and get them to cease hiding/running away. Also, mention your own name as the pet owner and your contact information, including cell phone, email, house address, etc. This will increase the chances of the safe return of your dog.
3. Raise a Fence Around the Yard
Maintaining a secure fence is one of the essential tips in our list for keeping your tail-wagging friend safe if you live in the countryside. If your house has no fences, be sure to raise one.
Fencing your house may be relatively inexpensive if you use bamboo, pallet fencing, etc. In addition, raising fences helps to keep your dog safe from snakes, poisonous plants, predators, or dognappers.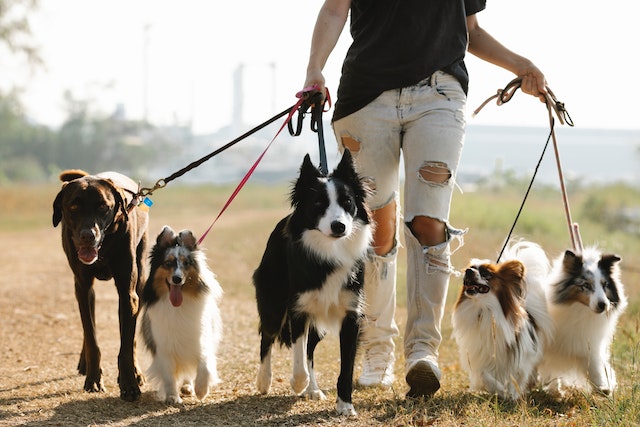 4. Get Your Pup Socialized
If you're planning to reside in the countryside for the rest of your life, getting your pup socialized should be on your to-do list. Your dog needs to get acquainted with so many things, like neighbors and their dogs, long and wide roads, green and dark forests, ponds and rivers, weather, harmful and dangerous insects and animals, and so on.
Ensuring the above will help your dog lead a stress-free life in the countryside.
Getting your dog socialized in the first three to four months will ensure an amicable adjustment to the new atmosphere. After that, your pup will absorb all the new things and live alongside them nicely due to instinct and adaptability. This will not only get them the knowledge required to peacefully exist around such things, but also aid in their survival for the rest of his life in the countryside.
5. Be On Guard with a First-Aid Kit
You can't always protect your pup from everything once they're roaming in nature, like dashing into the woods, barking at the birds and squirrels, running after the rabbits, and whatnot. It's hard to get a dog to stop when they're having the time of their life! However, no matter how joyful it is to find your dog living carefree in the countryside, you can never ignore the importance of a first-aid kit to provide necessary supplies when needed.
When out in nature, dogs may get bitten by venomous snakes, so keep a snakebite kit. Tick removal tools, bandages, ice packs, tweezers, etc., should be on the list of a proper first-aid kit for your four-legged friend.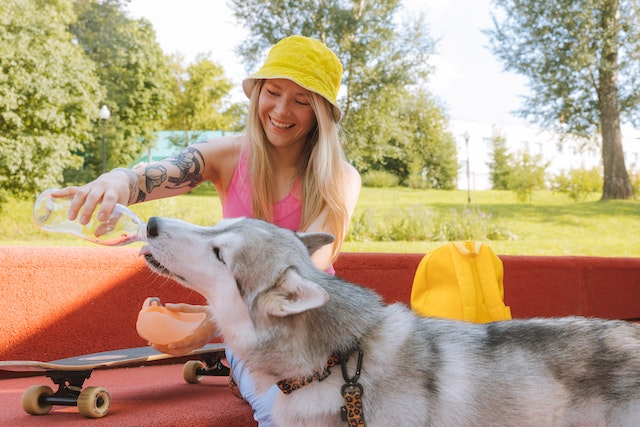 6. Get Your Dog Enough Water
The countryside will bring joy and fun as your dog will primarily engage themself in running and jumping around, chasing their fur-siblings or other animals all day long. But, naturally, with the hot sunny days, they will feel dehydrated and this can lead to numerous health complications.
At this point, letting your pups drink clean water should be the first thing on your mind. Besides, you must provide your dogs with clean water near the dog house or inside your house in a water bowl. Overlooking dehydration in your dogs may put them through immense health risks.
7. Apply Sunblock
Yes, your dog may experience sunburn, and you can apply sunblock to your pup for protection. If your dog's furs are of shorter length or fewer in number, their chances to get a sunburn are surprisingly high. Your innocent puppy won't be able to realize this while they're running and playing around throughout the day.
So, you need to apply sunblock to your pup and keep an eye on your dog's skin to find out whether they've gone pink or red. Apply proper pet sunblock to your pup's nose area and the tips of its ears. Don't let your pup stay out in the sun for too long!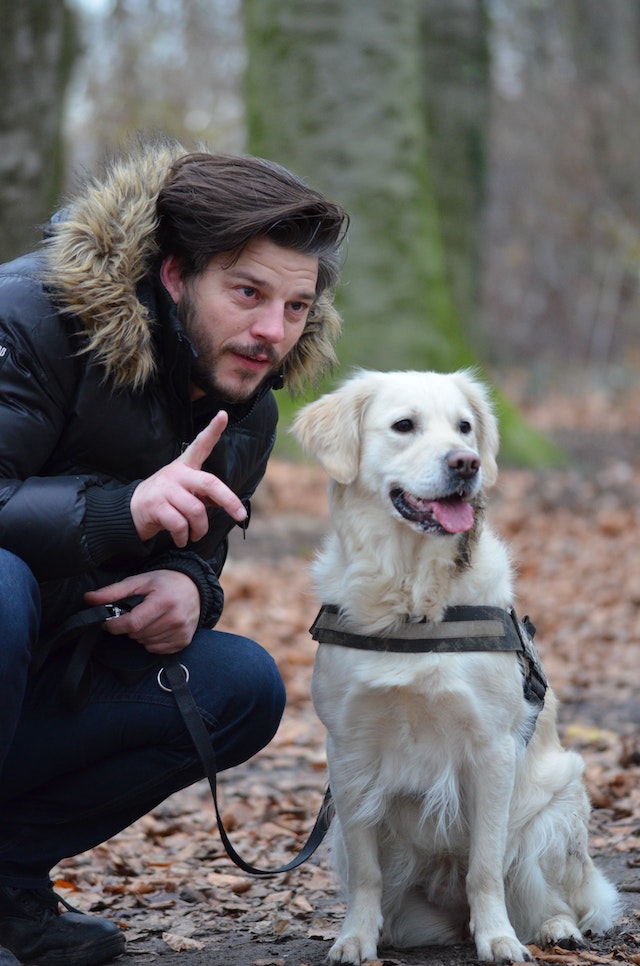 8. Train Your Dog Properly
Training your dog to be comfortable on and off their leash in the countryside is a must. If your pup doesn't like to be leashed, it's a good idea to learn how to stop leash aggression in your dog.
With the proper training method, you can raise your pup to be obedient and playful at the same time. When you're concerned about keeping your dog safe in the countryside, your dog must listen to you willingly.
There may be all sorts of dangers lurking around the corner of the hill tracks, woods, valleys, etc. There may be thorny and poisonous wild flowers, bigger predators, deep pits, or many unknown dangers waiting out there to put your dog's life at risk. So, if you're taking your dog for a walk or hunting, make sure the communication between you two is sound and clear. Your pup must instantly run to you upon hearing your specific instructions. Don't take your pup on hikes or anywhere unleashed in the countryside if you've not trained them to come to you on command.
Key Takeaways
If you know how to train and maintain a good bond with your dog, ensuring its safety in the countryside won't be so tough. Living in remote locations from the city sounds peaceful, especially if you have a friendly dog to accompany you.
However, certain events may also appear surprising to your dog and you. Still, if you follow the eight tips we've shared in this article, countryside trips will remain fun and safe for you and your furry friend!