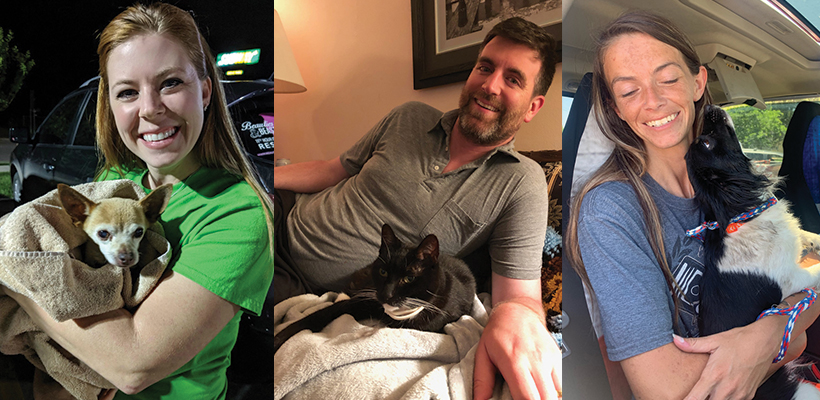 Featured Happy Tails! July 2019 – Lost & Found, Dogs, Cats & Pets That Were Reunited in July
Featured Happy Tails! July 2019 – Lost & Found, Dogs, Cats & Pets That Were Reunited in July
PawBoost loves to share happy endings! Read July's Featured Happy Tails to learn how these fur babies were reunited with their families.
Love these Happy Tails? We love sharing them! Click here to read more.
---
Rico: Lost Dog Reunited in Fort Worth, TX!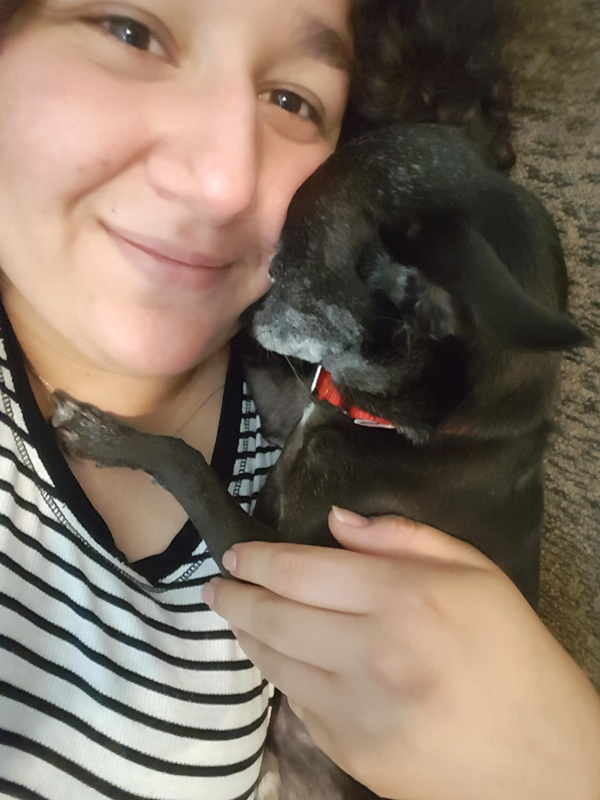 "Rico went missing when he squeezed out of my mom's backyard. He wandered across the road to the city hall and was then rescued by a woman who lived down the street. She took him home and posted on the Nextdoor app that she had found him.
At that time, we realized he was gone and I started on foot going door to door asking if anyone had seen him. A neighbor told me about the Nextdoor app so I checked and the first post I saw was of my baby. I immediately gave her my number but she didn't call right away.
I began to worry again until she called and said that she had let him out to potty for a few minutes and when she came back he was gone. He had gotten out from her front gate! She drove around looking for him and had no luck. I kept looking and it started to get dark so I anxiously waited for Monday to roll in.
I called in from work and posted everywhere on social media. A page admin saw my post and decided to make us 100 color fliers!! We then put them all over the area, emailed/called clinics and shelters, and spread the word to my coworkers as well. Then it was the waiting game. The days went by and my boyfriend was still putting fliers out every day.
I was at work when he called me after putting up even more fliers, and he told me that he found Rico!!! An elderly woman named Kitty saw him by a very busy street. She scooped him up and took him home on Sunday. She said he was very sweet and the most well behaved dog she had ever come across!
She told me that a coworker saw the flier my boyfriend put up and brought it to her. She then called David and he called me at work. I cried so much, but I certainly am glad to have my little baby back! I appreciate all the help PawBoost has done for me 🙂 I would definitely recommend PawBoost to anyone who has lost a pet because it was highly recommended to me by many people."
---
Nicky: Lost Dog Reunited in Chicago, IL!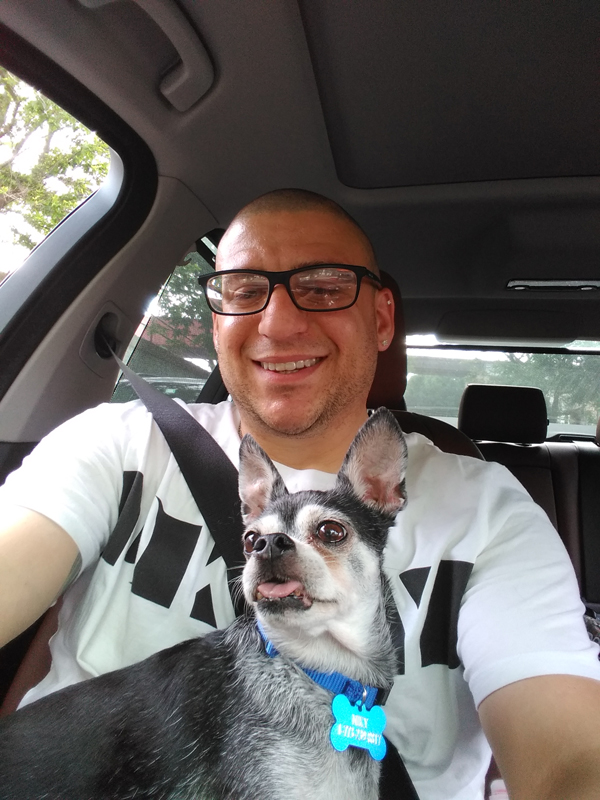 "I wasn't in Chicago when this happened, and my dad was nervous to tell me that Nicky ran away. But my dad called and told me a few hours later thinking he would be able to find him. He was gone for a few days but he was picked up just down the street from a lady who also has a Chihuahua.
So when I found out about all of this I went straight to Facebook and my friends that live in the neighborhood. My friend Liz told me about a lost dog neighborhood watch that we have. She instantly asked me for a picture and posted it for me. I went onto the group and posted a great picture of him and then it went off from there.
I had over 400 people share his picture and people commented to tell me they were going to keep an eye out. I was also given advice about how PawBoost could help me and that they have helped many other people reunite with their furry friends. Finally, the lady called my dad's house to say she had Nicky and she would drop him off right away.
When she got there and put Nicky down he slowly walked up to my dad, kind of hesitantly and then boom! Instantly the tail started wagging crazy and my dad's worries were over. My dad offered the lady a generous reward for finding Nicky but she said that wasn't needed. That's what neighbors are for, to help each other and keep an eye out when their pets run away.
Thank you so much PawBoost for being part of this and helping us get Nicky back. Everyone had a part in this and we are so thankful that they did everything they could and took time out of their day to help a stranger find their dog."
---
Peanut: Lost Dog Reunited in Kechi, KS!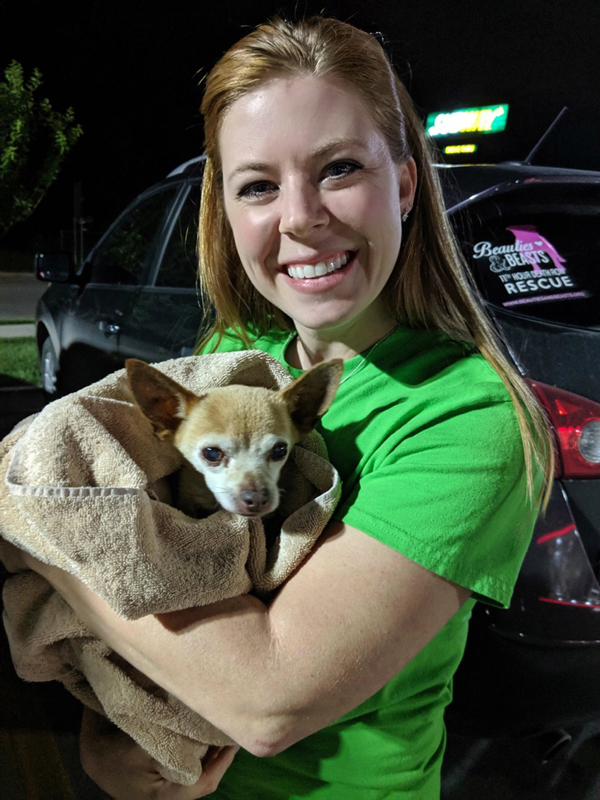 "Peanut was let out to potty just as a storm was rolling in and the thunder scared him. He's terrified of storms but he's about 16 years old and he's never run off. We needed to let him out to potty before it started raining and he was gone within 10 minutes.
Peanut was missing for 8 days with no food, water or shelter. He was lost outside of city limits in a more rural area by a highway and with coyotes seen frequently in the area. We thought he was a goner.
Eight days later, someone found him wandering by the side of the highway just a couple of miles away from home. He's usually terrified of strangers but with him being so tired, hungry and thirsty, he was able to be convinced that these people weren't that bad.
The finders contacted a local rescue who had just so happened to see Peanut's missing poster through PawBoost. The rescue made the connection that this found dog may be Peanut and contacted me. Sure enough, it was my little, old man that I thought was gone.
PawBoost was a wonderful resource that helped get Peanut's picture and my contact information out there. So many people were aware that he'd gone missing and because of this service he was able to be reunited with his family. It's a miracle he's alive and we are so grateful that this resource was here to help!"
---
Buttercup: Lost Cat Reunited in Oak Park, MI!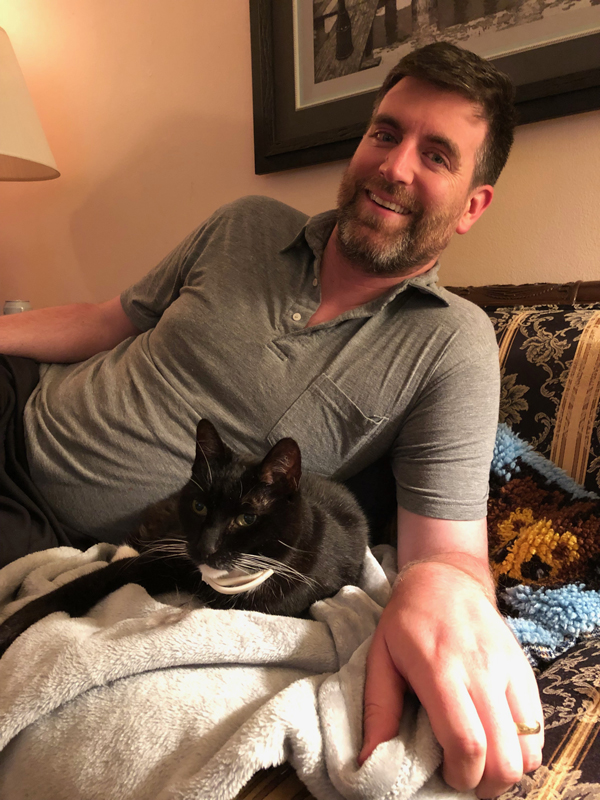 "Buttercup went missing when she was outside as she is an indoor/outdoor cat. Usually she's outside for just a little bit and then comes back pretty quickly. We're still pretty new to the area and she is about 18 years old, so we figure she might've gotten confused or turned around that last time she was outside.
After just over three weeks we were starting to lose hope. We posted a picture and information to a neighborhood app and on the neighborhood Facebook page. We were going on nighttime walks regularly clinking her food bowls, without any success. We received lots of helpful advice and supportive words, but no one commenting had seen her.
Finally, I decided to try further reaching methods by using PawBoost to hope that Buttercup's picture and information would reach more people. Then after about four days I got a phone call from a woman, Michele, who lived a few miles away saying she thought she might have our cat.
She asked around and no one was claiming Buttercup. She feed Buttercup and was going to give it a little time of searching for the owners before taking her to the humane society. Then Michele remembered someone told her about PawBoost, which is where she found my information and called.
I described Buttercup in further detail and when Michele said it looked like it was the right cat, she offered to drive her over to our house. I was a little nervous because during our searches we had seen many lookalike cats that weren't Buttercup. However, once Michele came to the house and took the cat out, it was her! After almost a month Buttercup was home!
I would definitely recommend PawBoost to a friend as it directly helped in reuniting us. Our city does not allow for flyers to be posted to street signs or telephone poles, so it was an efficient and easy way to spread the missing cat news."
---
Ariat: Lost Dog Reunited in Greeley, CO!
"Ariat went missing one Wednesday morning. She had been at my brother's for the night and got out of the fence. My whole family drove Greeley all day long and late into the night. Two ladies saw the alert and reported a sighting that got us searching in the right area. I was back on the roads as soon as the sun came up.
We spotted her the next morning and she was so scared by that point she ran from me and I lost her. My heart just completely sank. My mom talked with a police officer that was in the area and gave him her number. At 11:50 the officer called her that he had a sighting called in and I went to the area and was able to catch her.
Once she realized it was me she was so excited! She was very dirty, hungry and thirsty. But she is home, got a bath, a drink, a full tummy and is sleeping on the couch next to me. Without PawBoost I would probably have never found her, because she traveled clear across town, major roads and highways so the sightings helped get us in the right area. We are moving to Texas and I am so happy our family is whole again!"
---
Love these Happy Tails? We love sharing them! Click here to read more.