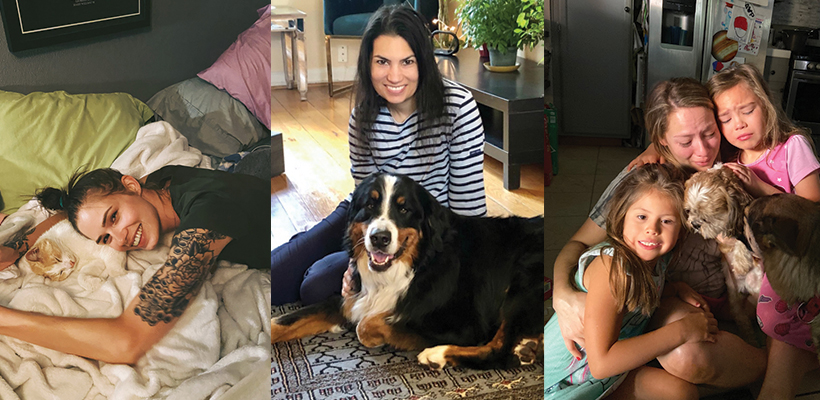 Featured Happy Tails! July 2020 – Lost & Found, Dogs, Cats & Pets That Were Reunited in July
Featured Happy Tails! July 2020 – Lost & Found, Dogs, Cats & Pets That Were Reunited in July
PawBoost loves to share happy endings! Read July's Featured Happy Tails to learn how these fur babies were reunited with their families.
Love these Happy Tails? We love sharing them! Click here to read more.
---
Niko: Lost Dog Reunited in Orlando, FL!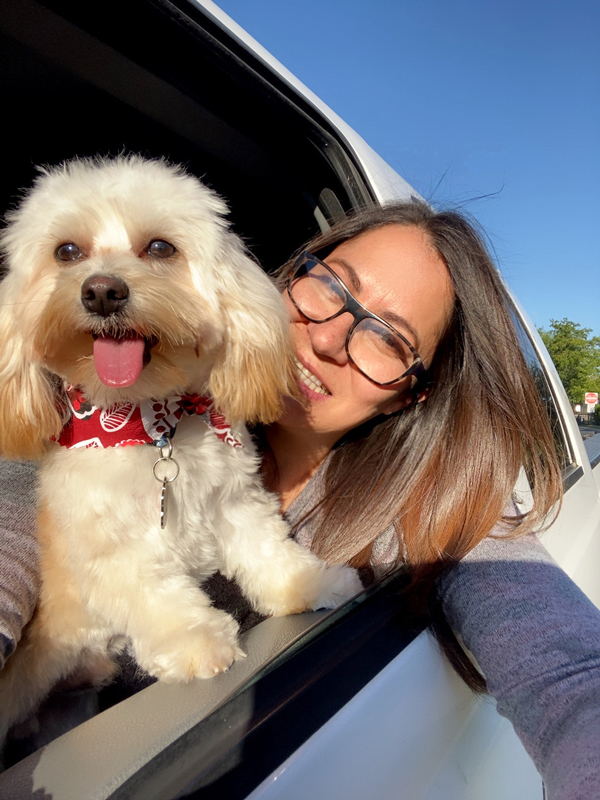 "Niko is about 8 months and he is really curious. I was giving him a bath on the back porch and when we were done I brought him in with me, but I forgot to close the door and he ran out without me noticing. I looked for him for hours and my friend helped me post him on PawBoost.
I received a call from a lady that said her friend saw Niko trying to cross the street. The lady got him and gave him to her friend that lives near the area. She was looking until she noticed there was a picture of Niko posted on PawBoost around the same area and decided to contact me and reunite me with him!
I would recommend this website so much because it is an easy way to find our lost pets faster and many people share it. Pets are a part of us and the fact that we have this tool in case of an emergency is just wonderful. I am super thankful for all of your help because I wouldn't have been able to do it by myself."
---
Finn: Lost Dog Reunited in Washington, DC!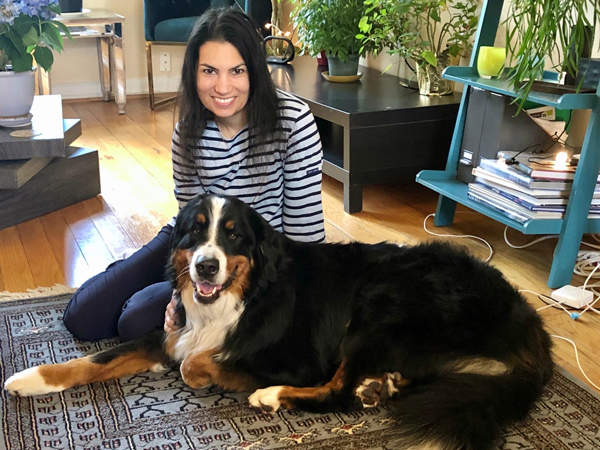 "Finn was missing for 7 days. We were astounded by the number of people who launched a district-wide dragnet to search for Finn. The overwhelming, immediate, and continued support of our greater community included children, a large group of second graders and their teacher, teenagers, adults of all ages and backgrounds, dog (and cat!) owners, hikers, runners, bikers, and do-gooders of all sorts.
People scoured their neighborhoods looking for Finn. They posted and handed out flyers (over 700 total!), spread the word by mouth, social media and neighborhood list serves, made their own posters, organized search parties, and called or texted me daily inquiring where they should go looking for him. Others showered me with an outpouring of love, concern, sympathy, advice, well wishes and prayers.
We are both moved and touched that so many individuals rallied around Finn. As terrible as that week was for me, it was also a wonderful reminder of the depth of people's kindness and a visible demonstration of what an amazing and caring neighborhood and community we live in. Ultimately, an alert pedestrian's phone call secured Finn's safe return home and proved that it only takes one person's thoughtfulness to change someone's life very quickly for the better.
Especially in these difficult and socially-distanced times, it has been truly inspiring to see a community come out and come together, and we are so honored to be members of this community. The relief and happiness we both felt the day he came home and since are indescribable! Any remaining fears were dispelled by a trip to the vet who gave Finn a clean bill of health.
From the bottom of our hearts, Finn and I would like to say THANK YOU to every single person who played a part in this massive effort to help a lost dog. Much love and well wishes to our amazing community. "
---
Tiger: Lost Cat Reunited in Santa Rosa, CA!
"Tiger went missing in October 2019. I was in Hawaii on vacation when the Kincade fire got bad so my older brother evacuated Tiger to his house. Tiger ended up scratching through my brother's screen and escaped out the window into a neighborhood he's never seen before. My mom, brother, best friends and I have all spent hours searching for him. I've been consistently posting on Nextdoor, Facebook, and looking at the lost and found pets of Sonoma County pages everyday.
We posted and handed out hundreds of flyers to neighbors, mailmen, and friends. I had people calling and texting thinking they spotted him but hadn't had any luck. I posted on another Facebook page, Bennett Valley Strong, which is where he went missing. Within 20 minutes of posting a lady named Tammy called me and said she was 90% sure she was feeding my cat the last few weeks.
As I talked to her more she explained she had seen him around the end of last year but he wasn't in her yard too much because they had a territorial male cat. Unfortunately Tammy's male cat passed away, but that gave Tiger more room to roam. I visited her property 3 times and had absolutely no luck. The last time we went to look we were able to see pictures that she took and immediately knew it was a match.
We couldn't get him to come when we called but since we knew it was him we made a plan to try a live trap. I got home and just cracked open a beer to relax and my best friend called me crying. Apparently after I left, she went to search and spotted Tiger under a car. She called for him but he didn't go to her.
She called my brother to help and as soon as he got out of the car and said 'teeegs!' Tiger lit up and he started meowing. My brother was able to grab him and they drove him home. We all cried and hugged. He was so happy to be home. He snuggled up so quick and things are pretty much back to normal. It's been a heartbreaking (almost) 7 months, but an even better reunion."
---
Love: Lost Dog Reunited in Nashville, TN!
"Love went missing because my mom and dad accidentally forgot to put her invisible fence collar back on her. Even though my dad was still out and about doing chores around the yard, she still got out of the yard and we were unable to find her for close to 17 hours. She has a bad back, left leg.
When Love went missing we later found out that she had accidentally slid down the embankment into the river behind our house. She managed to make it to a little rocky island in the middle of the river, but could not get back due to her bad leg and it being very hard to swim because of it. It is a miracle she made it to the rocky island in the middle of the river in the first place!
After Love had been missing for around 15 hours, my mother approached some neighbors and they mentioned they had seen a little beagle out on a patch of rocks in the middle of the river while they were sitting out by the river earlier. They said she had just been laying there so they could not tell if she was alive and just resting or worse.
After that, we rushed to where they'd seen her and ended up finding her. Some nice people who were kayaking actually grabbed her for us and brought her across the river to us. We have our baby back!! We are very grateful for this outlet. We ultimately found her through word of mouth and platforms like PawBoost get the word out there.
PawBoost gave us the tip to check with neighbors and that is how we ultimately found Love. It also gave me a better peace of mind while searching for Love. Knowing that others wanted to help and were sharing her as missing on social media helped give me hope that she would be found. Thank you so much PawBoost for all of your help!!"
---
Rusty: Lost Dog Reunited in Fontana, CA!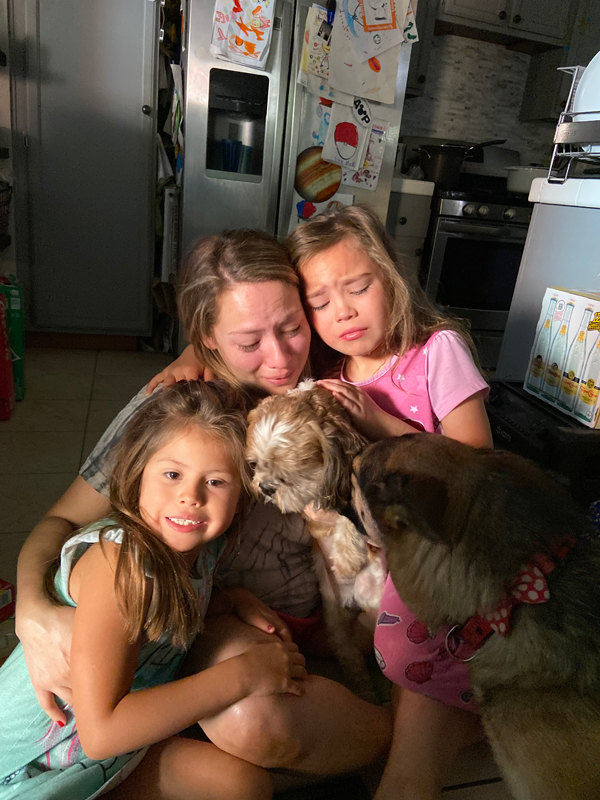 "On July 4th 2020 at 6:28pm just when fireworks started to intensify we went to let our dogs in for the night. Startled from the noise Rusty squeezed through from our side gate and ran off. Frantic, we gathered our three kids and took shifts on where to look for him. We ended up looking for him until 4am (a total of 9.5 hours of searching by car, skateboard, and foot) and nothing.
We cried and prayed on our porch before finally going to sleep. Animal control called the following morning at 9:45am and informed us they may have found our dog. According to animal control, a child found Rusty by a nearby church and brought our scared, little guy inside his home for the night.
His family allowed Rusty to sleep with the child for comfort where he was safe and cared for. They then contacted animal control who were informed of our PawBoost alert and returned our boy!"
---
Love these Happy Tails? We love sharing them! Click here to read more.