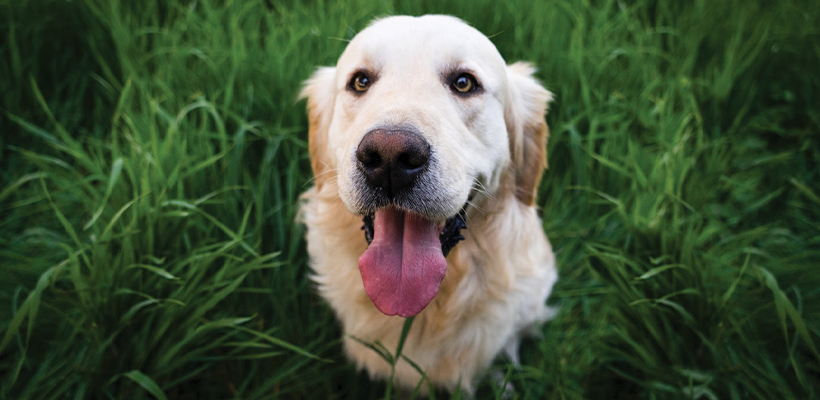 Why Three-Legged Dogs Can Lead Happy, Long Lives
This article is contributed by guest writer, Emily G. (Author of Cattail Gardens).
Why Three-Legged Dogs Can Lead Happy, Long Lives
Just like with humans, removing a dog's leg is major surgery, and the decision to do so is not undertaken lightly by the veterinarian. In most cases, the vet believes the amputation will help, not hinder your pet by removing a limb that is the cause of pain and suffering.
Most dogs—and other animals as well—can adjust to three-legged mobility and go on to lead happy lives.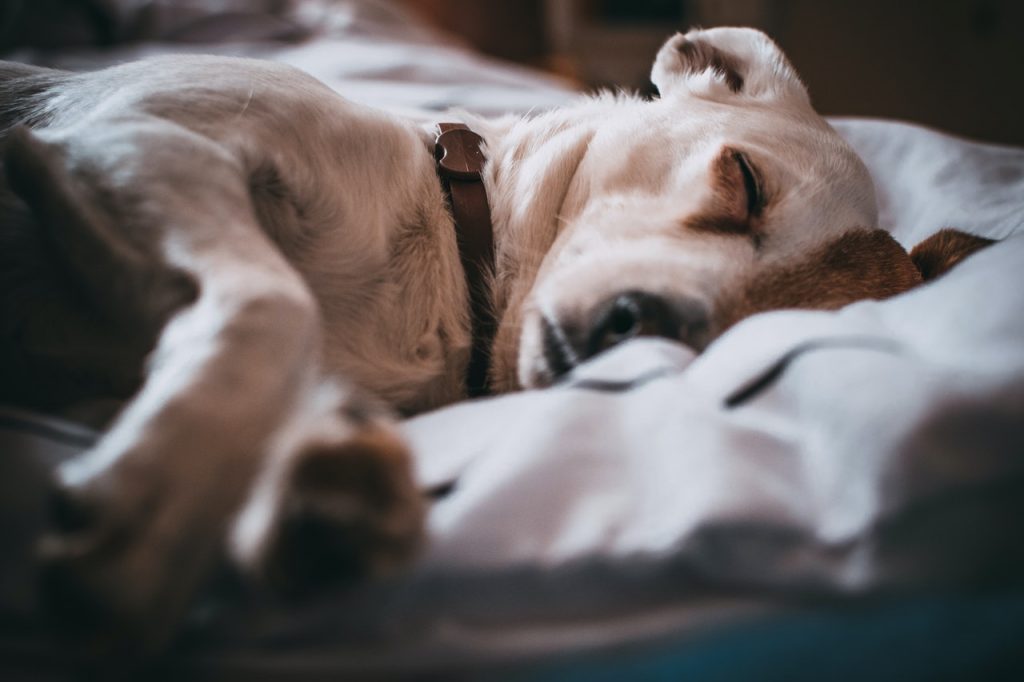 Photo Credit: Lisa Fotios via Pexels
Healing after surgery
When a vet recommends an amputation, it can be tough on the pet's family as well. In most cases, injury, infection, or illness (such as cancer) mandates amputation, and this can be an emotional time for all. Families need to pull together and help the pet adjust to life on three paws.
Right after the surgery is usually the most restrictive time for your pet. It's recommended to make a comfortable space for your pet and stay alert for orthopedic problems or pain in your pup too; in most cases, a proper orthopedic dog bed will aid your dog's recovery much faster than fluffy pillows and their usual soft bed.
Dispense pain medication as instructed and follow the vet's advice to minimize pain and ensure fast healing. Do not stop the pain killers until the vet gives the okay, even if your pet no longer seems to need them. Always finish antibiotic prescriptions to achieve efficacy.
When your dog feels ready, he or she will make attempts to walk. It is difficult for the dog to learn how to move and accomplish things in the way they did on four legs, but they are naturally resilient and will soon get moving. There may be post-surgical pain that breaks through the pain medication, which can slow the mobility learning process. With care and patience, it won't be long before your dog is up and feeling happy again.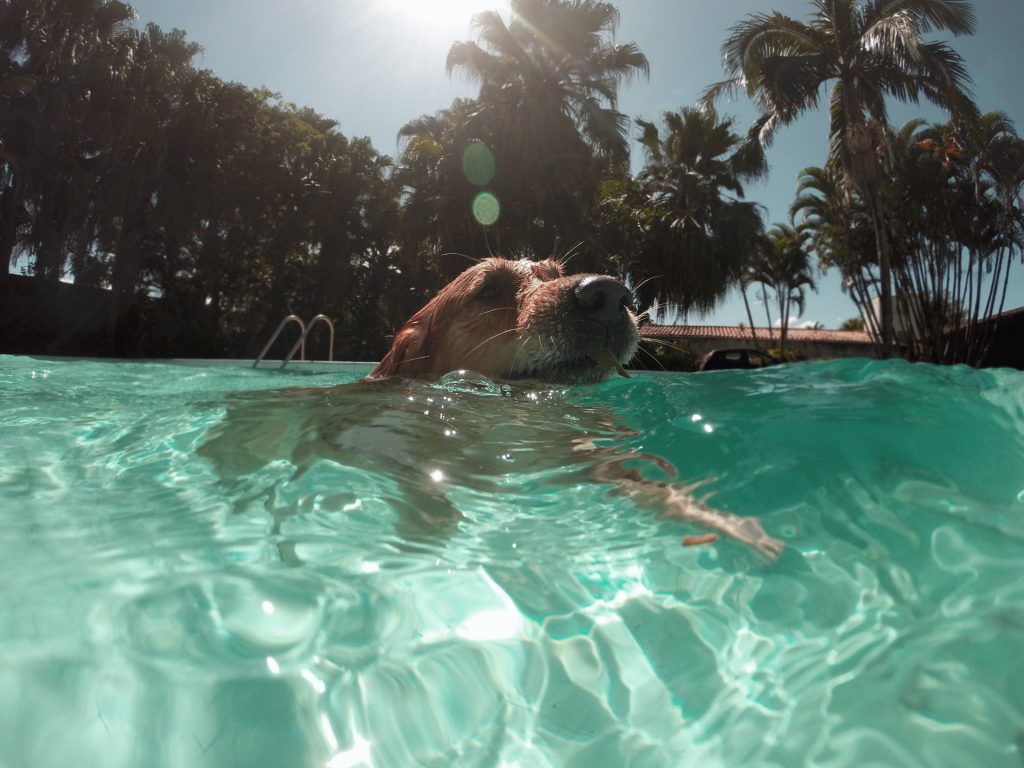 Photo Credit: Linoleum Magazine via Unsplash
Don't avoid exercise
Your vet will give you instructions about how to help your dog become mobile and when they will be ready for exercise. Typically, once your dog has learned how to get around with three legs, they are capable of limited activity. Take them for walks or hikes to help them build muscle and gain confidence in their new way of getting around. If it's a small dog, resist the urge to carry him or her around the house. Your puppy needs to learn they are still capable and independent.
All dogs need exercise, but for an amputee, it is critical. Long after surgery and exacerbated by weight, pain or joint problems set in. Tripawds cannot carry around extra pounds; though no dog should.
There is no need to be protective—let your dog play, run, or walk as much as they like. If your dog begins to tire or feel pain, he or she will let you know by lying down, panting, whining, or trying to return home.
While walking, let your dog choose the speed. Don't drag them along to try to hurry them. Be sensitive to their needs. If you both usually take a long walk in the evening, for instance, break it up and start with two or three short walks spread out through the day. If swimming is an option, check with the vet first, but once you have the okay, this is an excellent exercise for any dog.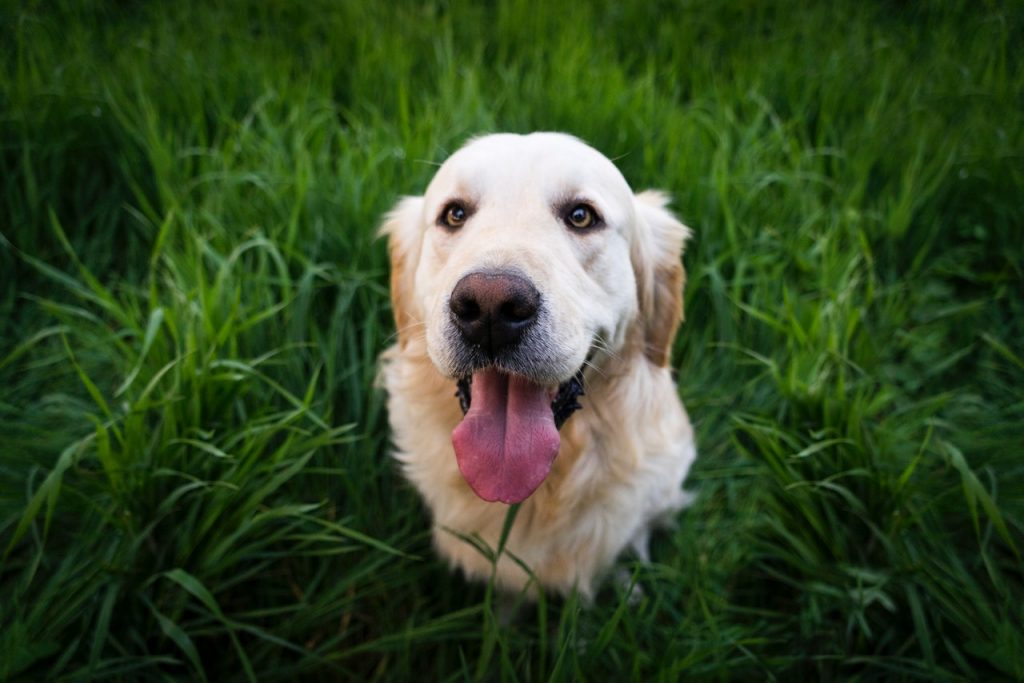 Photo Credit: Stefan Stefancik via Pexels
Adopting a tripawd
If you've seen a tripawd at the local shelter but are concerned about your ability to take care of them properly, don't be! Most tripawds act as though they are entirely unaware of their disability and are actually great for those with limited mobility themselves, such as senior citizens. If the amputation is recent, there may be some post-surgical wound care, but other than that your new three-legged best friend is ready to become a loving, grateful part of your family.
All rescue pets need time to acclimate to their new home. Let your new family member explore the house and yard at their pace. There are new things to experience, and it might be the first time they've been inside a home, allowed to jump up on a couch, had a fenced yard—don't pressure them to do anything too quickly.
When a wheelchair is needed
If your pet seems to be struggling with mobility, speak to your vet. He or she may recommend a wheelchair, especially in the case of much older pets who may also be suffering from arthritis.
Wheelchairs are expensive, so take the time to shop carefully and measure carefully. If you have questions, phone the manufacturer and they will help you choose the best model. Even though a wheelchair might be the best solution, not all pets like the contraptions, see the story about Duncan below.
Duncan, the two-legged boxer
While most would be worried about the loss of one of their pet's legs, Duncan is a boxer born with a deformity that fused his back legs. Gary Walters and fiancée Amanda Giese of Panda Paws, a rescue service for abandoned, abused or neglected animals, adopted Duncan.
Veterinarians examined Duncan and decided to amputate his conjoined back legs—which would surely relegate Duncan to a wheelchair for the rest of his life. Despite the prognosis, Duncan shunned the wheelchair, adjusted his center of gravity, and learned to walk, run, and climb stairs using only his front legs.
You can do it!
Learning your pet needs an amputation is hard to accept, but your veterinarian is the best judge of whether or not this is a viable option. Thousands of pets all over the world have gone on to live long, happy lives as tripawds—yours can too.
Duncan is an inspiration to all of us parents of tripawds (and bipawds!) Learn from his and his family's example. Give your pet support and care for the wounds, but healing and learning will come naturally. Encourage your pet to exercise and don't be overly protective. Watch for signs of fatigue and respond accordingly. If you think your pet needs a wheelchair, speak to the vet and be careful in choosing the best rig. Learning to live life as an amputee is a new phase for your pet, but with your family's support, it will be a long, happy life.