FIREWORKS ALERT!! How-To Keep Your Pets Safe This NYE
FIREWORKS ALERT!! How-To Keep Your Pets Safe This NYE
New Year's Eve: A day for reminiscing with friends and family about the memories of another year gone by and bask in the excitement of new opportunities in the year to come. It can be a wonderful time of reflection and celebration for many, but did you know it is also one of biggest days that pets go missing?
The number of lost pets reported to PawBoost on January 1, 2022 was DOUBLE the daily average.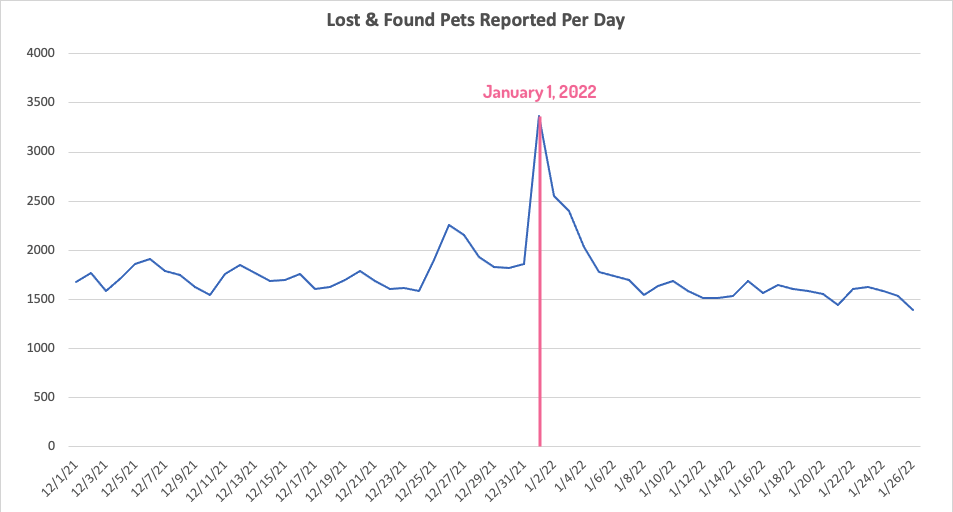 Every year, we see lost pet reports spike on New Year's Day.
Pets may be more likely to run off during the New Year's holiday due to:
The frightening sound and light stimuli from midnight firework display
Increased opportunities for escape resulting from higher guest traffic to/from your home during holiday parties and celebrations
But with a little preparation and planning, PawBoost is here to help you have a New Year's Eve to remember. Check out our tips below on how you can keep your pet safe as you say goodbye to 2022 and hello to 2023 during any NYE party festivities and traditions.
(How to Prep for a) Party Goin' Right Here
Updated Identification Tags: As always, we recommend ensuring that your pet has securely fastened and up-to-date identification tags. Double check that all contact information and addresses are accurate both on your pet's tags and well as in any microchip databases. If your pet is not currently microchipped, consider consulting your veterinarian (as well as our previous in-depth feature on the PawBoost blog) about whether microchipping is the right additional identification method for your furry loved one.
Create A Pet Safety Space: When pets are unable to orient loud and unfamiliar sounds, they tend to retreat to small, enclosed areas. Before any firework displays or party noises begin, move your pet's crate to an upstairs or central room (ideally away from window) where your pet can go if he/she becomes frightened. The closer the pet is to the resounding booms of fireworks or other unfamiliarly loud sounds, the more likely they are to run off away from the direction of the noise should they become frightened.
Close all Doors, Gates and Windows: Before heading out for any New Year's Eve events, ensure that all potential pet escape avenues (such as windows, doors and gates} are tightly closed and locked.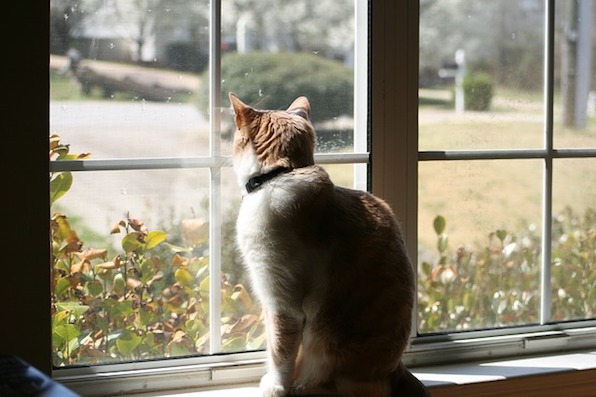 Photo Credit: Maigrey via Pixabay
(How to) Celebrate Good Times, Come On!
Food Don'ts:
New Year's Eve parties are a wonderful time to get your fill of tasty treats before those diet resolutions kick in on January 1st, but some foods that are delicious to us may be harmful if eaten by our pets. Plan to keep all party foods away from curious noses (and insatiable bellies), and be on high alert that your pets avoid all foods that include: chocolates, grapes and raisins, cookie or bread doughs, meats with fatty skins and bones, avocado, and nuts.
Boo to the Booze:
While "Dry January" may officially begin the New Year's Day, be weary that your favorite four-legged friend doesn't attempt to join in on the New Year's Eve champagne toast. Even ingesting small amounts of alcohol can have dangerous side effects on our furry loved ones. Much like with humans, consuming alcohol will depress a pet's central nervous system and may result in vomiting, weakness/collapse, low blood pressure and body pressure, coma, and, in extreme cases, even death.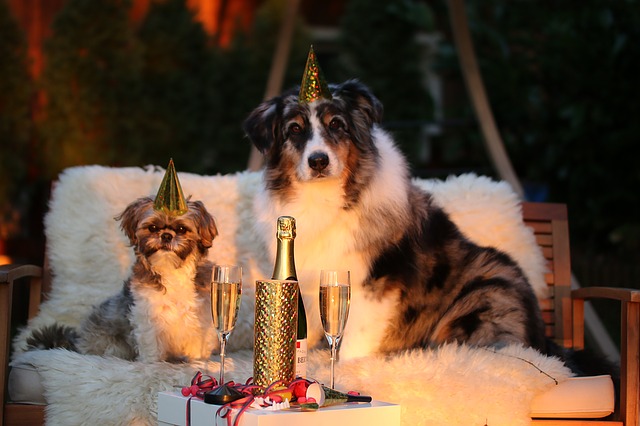 Photo Credit: Markito via Pixabay
Prepare to remind your guests throughout the evening to be aware about where they place any alcoholic beverages and to ensure that all alcohol is well out of the reach of your pets.  If at any point you believe that your pet has ingested a potentially dangerous substance, immediately contact your veterinarian or the ASPCA Animal Poison Control Center at (888)-426-4435.
Create a Calming Environment:
If your pet is particularly nervous by loud sounds or by being around unfamiliar people, plan to keep your pet in the prepared, ideally escape-proof room that is off limits to guests during the evening's events. Plan to close all blinds and place a curtain or towel over your pet's crate to help to reduce your furry loved one's overexposure to unfamiliar stimuli.
Additional considerations for keeping your pet at ease throughout the night include:
Providing your fur baby with a few of your favorite toys and treats in their calming space
Making their crate or carrier comfortable with familiar bedding and blankets
Drowning out any anxiety-producing stimuli by playing soft music or other white noise
Using natural calming therapies, as appropriate, to help reduce your pet's anxiety levels. According to PetMD, the scent of lavender oil can provide a calming agent for your pup, so you may want to consider spraying it on their favorite blanket. Synthetic canine and feline pheromone sprays may also help your pet identify a space as safe and secure. Plan to consult your veterinarian on whether using a natural calming agent is best for your furry loved one.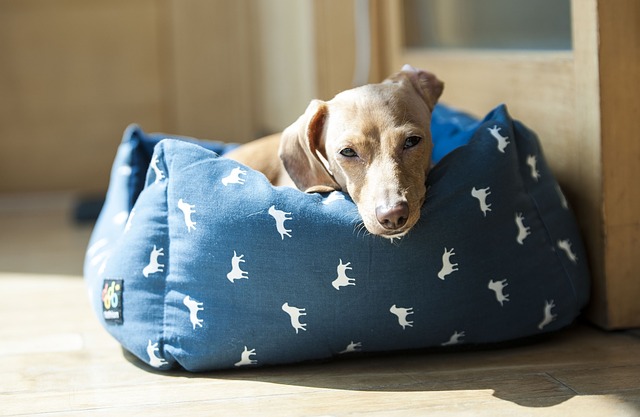 Photo Credit: skeeze via Pixabay 
Make Party Guests Aware:
Plan to inform all party guests who may not be aware that you have a four-legged friend attending the evening's events: not everyone enjoys being around animals and your pet may equally find strangers a little unsettling. Encourage guests to tell you if they are uncomfortable around any furry party goers so that you can confine your pet to a closed-off space accordingly.  Be sure to also tell guests which rooms or areas are off limits for non-furry attendees.
Keep Pets Away from Sparklers:
Regardless of whether your pet appears visibly frightened by sparklers or other noisemakers, plan to keep all flammable objects out of your pet's vicinity. Flammable party favors can cause burns, injuries or poison if accidentally ingested by your furry loved one.
Photo Credit: energepic.com via Pexels
What To Do If Your Pet Becomes Lost
Despite careful preparation and planning, accidents can still happen. With all the overwhelming stimuli of the New Year's celebrations, you may return home from an evening firework display or night out on the town to discover that your pet has run away or is missing.
Should your pet escape during your New Year's festivities, time is of the essence – The sooner you can begin the search for your lost loved one, the better your odds are for a quick reunion. Follow the steps in this article to get a jump start raising awareness about your lost pet in your neighborhood and begin spreading the word to our digital communities by quickly and easily filing a missing pet report with PawBoost below:
For more information on how to keep your pet safe and healthy during this season's New Year's Eve celebrations, check out the following articles: