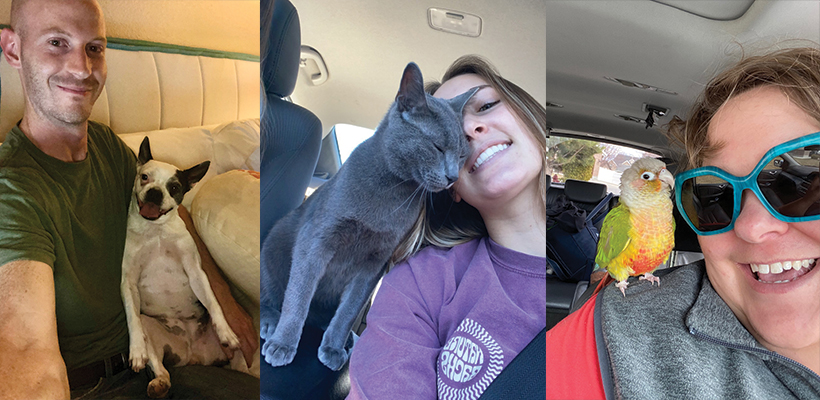 Featured Happy Tails! April 2020 – Lost & Found, Dogs, Cats & Pets That Were Reunited in April
Featured Happy Tails! April 2020 – Lost & Found, Dogs, Cats & Pets That Were Reunited in April
PawBoost loves to share happy endings! Read April's Featured Happy Tails to learn how these fur babies were reunited with their families.
Love these Happy Tails? We love sharing them! Click here to read more.
---
Maui: Lost Dog Reunited in Encinitas, CA!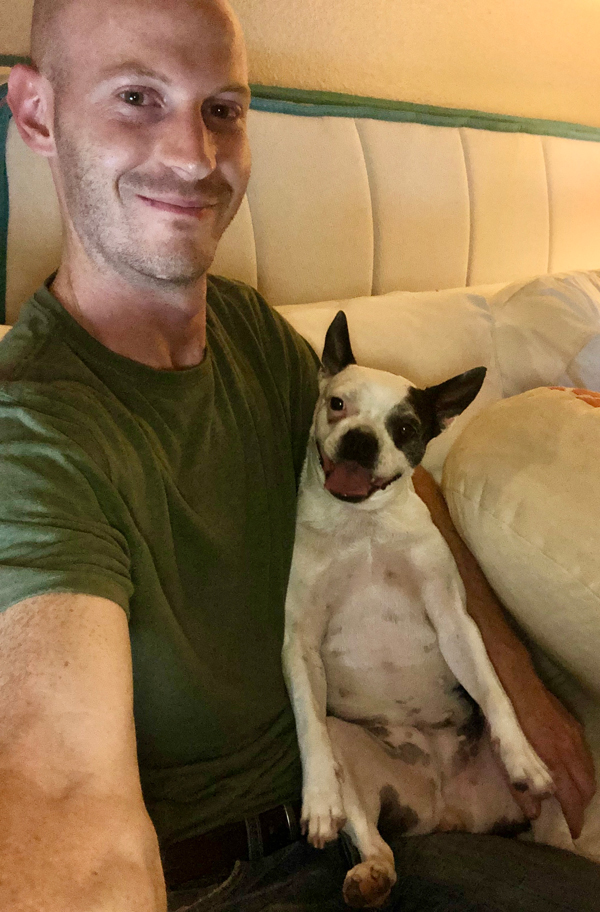 "Around noon I let Maui outside to go potty and took my eyes off of her for a minute too long. She apparently snuck through a hole in the back fence I hadn't seen before, because a neighbor said that she saw her running along the fence line.
At about 10pm I got a call from a neighbor two houses away who said he thought he had my dog. He had found the flyer I put on his windshield and that prompted him to check the live possum trap he had in his backyard, where he found not a possum, but a little Boston Terrier doggy!
PawBoost was able to help by making it really easy to print a flyer. I'm not sure I would have made the flyers and got them printed nearly as quickly if not for this form of support. How could I not recommend PawBoost after they helped reunite me with my best pal?"
---
Leonardo: Lost Cat Reunited in Hawthorne, CA!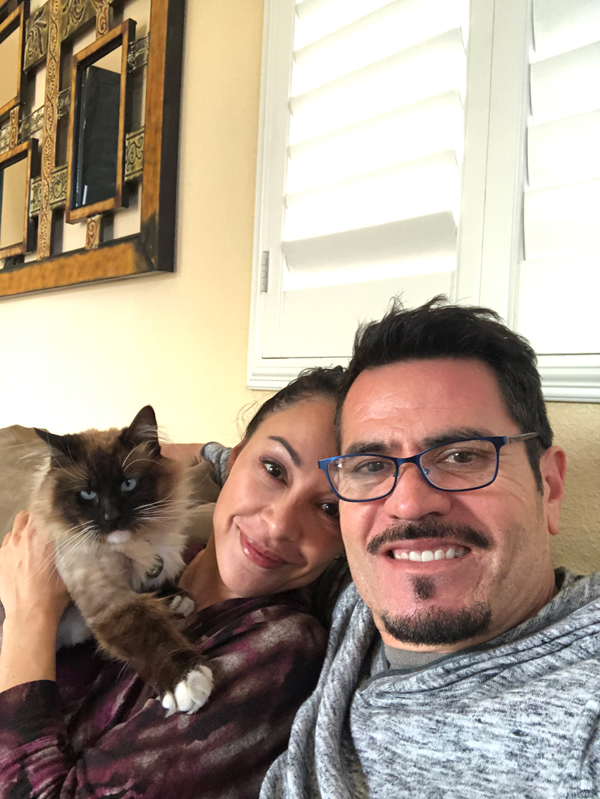 "Leonardo is an indoor/outdoor cat and he is always home by 5pm. One afternoon I let him out to give him his last 30 minutes before bringing him in for the evening. Leonardo has a tracking collar and when he did not show up at 5pm we tracked his collar to our neighbor's yard behind our house.
Unfortunately, Leo was nowhere to be found. His collar continued tracking him to that location until 6:45am the following morning when finally the battery on the collar died. We searched adjacent yards but no luck. Leo's collar had come off and he had run off somewhere or he was stuck somewhere hurt and we were not able to locate him.
We posted Leonardo's disappearance on PawBoost and I received a video from one of the members with steps on finding a cat. It was very informative and provided so much hope. We created large posters and posted them on the corners of the street he was last seen. We created quarter sheets and walked our neighborhood posting them on doors and talking to neighbors.
I believe the most helpful tip was that cats are most likely to come out at night when it's quiet. We walked our blocks every night multiple times calling out to Leonardo and shining a flashlight into bushes, under cars, and in dark corners to see if we would catch the reflection of his eyes. We finally found him on our last round on the way home after calling out for him one night.
I turned around to head back home and saw him sitting on the sidewalk. My heart stopped! As recommended we slowly approached but kept some distance. After a few minutes he finally began to slowly come closer until I could get a hold of him. I'm happy to have him home.
As we walked our neighborhood and talked to neighbors we never spoke to before, they all recommended PawBoost immediately and told us stories of their lost pets and how they found them. Thank you for your website, it makes a huge difference."
---
Ash: Lost Cat Reunited in Pittsburgh, PA!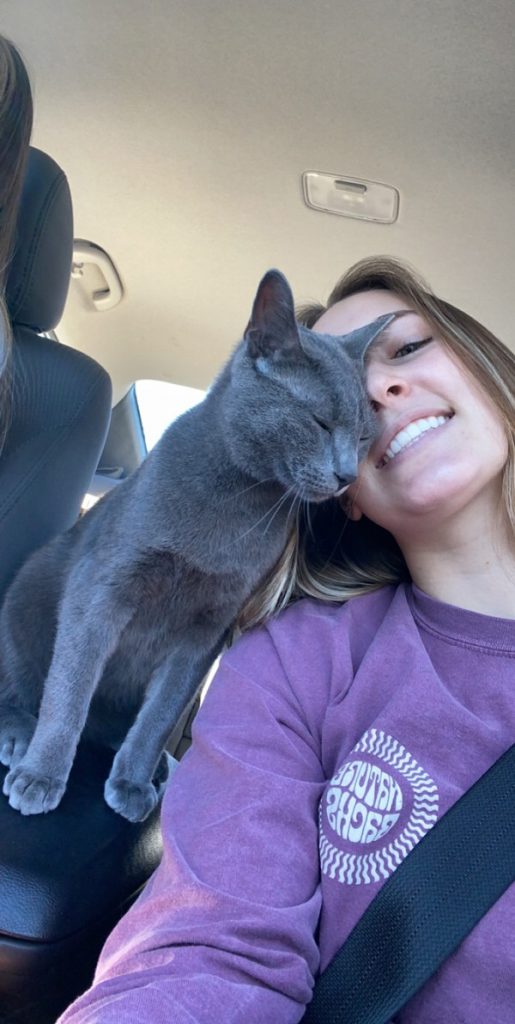 "Ash went missing due to a lack of attention from a family member. I brought my cat home from school, and my family isn't used to having a sneaky curious cat around! He loves to wander through doors, and when we had guests walking out he slipped out unnoticed.
We started our search by looking around the house, but it was dark. He doesn't know the area well since he was raised in my apartment in Ohio. We set out his crate along with his blanket and my jacket to cover it. We had treats and food/water out in hopes he would come back. We set out in the morning to search all over the neighborhood, and when we realized he probably was lost and not hiding, we started to post on social media.
We got TONS of shares and tips, with one tip being ask the neighbors if they saw Ash. One neighbor was able to show us camera footage of Ash walking through their front yard, so we narrowed our search down. We used his favorite sounds and drove around for awhile, then went back inside in frustration. We hoped he would find his way back.
As a last effort, at 10pm, I walked outside and called his name as well as had his favorite mouse toy making noises. The food I set out was still untouched. I heard a tiny meow and he slowly approached me, he looked so scared. I scooped him up and went inside and he let loose and was so happy to be home.
PawBoost helped get the word out, gave me some helpful tips and support for the search! I would recommend PawBoost as it helped me feel like I had a lot of support with Ash. There were great tips given to me and I was shocked to see so many people reach out asking about Ash. Great sense of community here!"
---
Mango: Lost Bird Reunited in South Jordan, UT!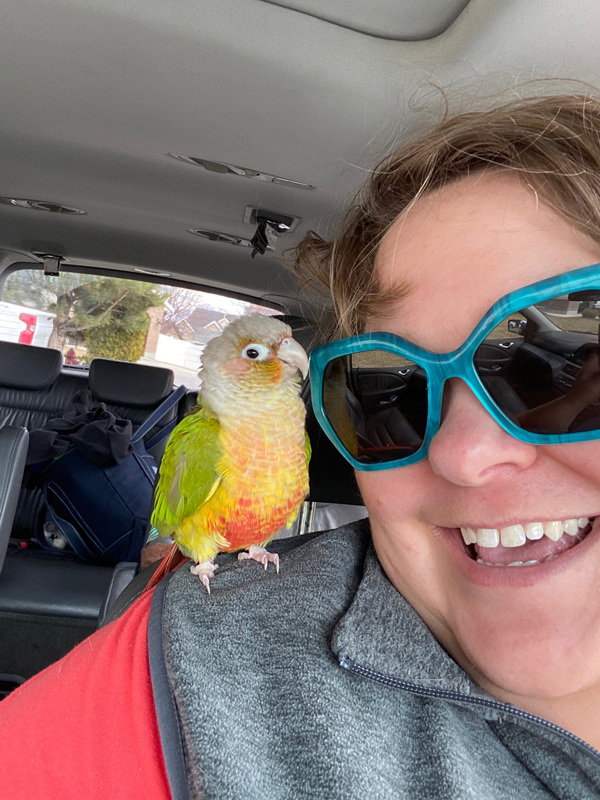 "Mango went missing after we opened some doors and windows to enjoy the mild spring weather on a Sunday. My son didn't think about the potential escape routes when he got out the bird. Despite our immediate efforts to comb the neighborhood, we didn't find Mango that day and spent an anxious night worrying about her.
The next day, I called local vets and animal control to let them know Mango was missing. Our city animal control officer let me know about PawBoost, so I posted right away. One of the other places I posted was to our Ring doorbell app. Mango was in a different neighborhood about half a mile away, and several people there worked together to help reunite us.
Apparently, she was eating at some bird feeders in a back yard and ended up landing on the shoulder of a kind man that immediately took her inside and warmed her up. I am so grateful to all the people that helped her during her adventure, and my poor son who was wracked with guilt is even more thankful!
I would recommend PawBoost to anyone who loses a beloved pet. It's so important to get the word out quickly to people that are aware of animals in their community. Thank you for providing this valuable service."
---
Myles: Lost Cat Reunited in Raleigh, NC!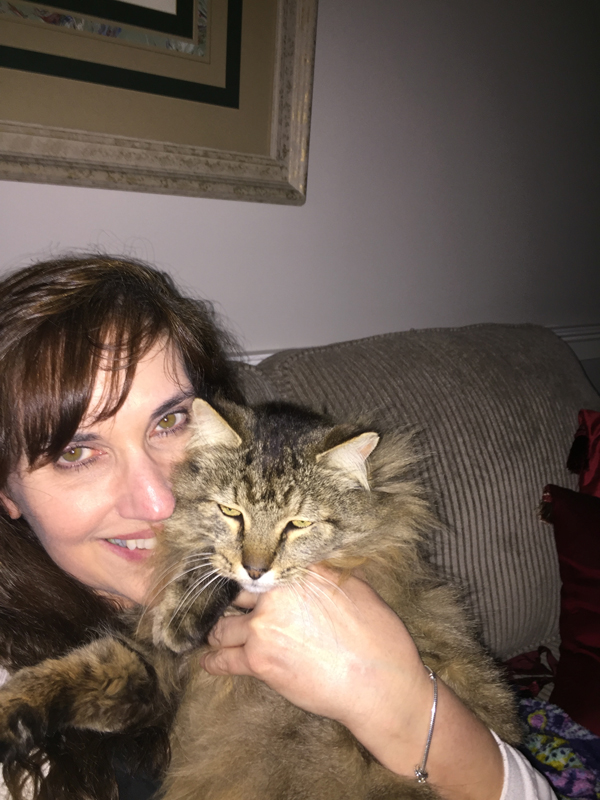 "I took Myles to Raleigh, NC from Southport, NC to live with my sister. I lived by a very busy highway and Myles was always crossing the road. I was so afraid he was going to be hit by a vehicle. My sister just bought a farmhouse with lots of property so I thought Myles would be safe there. He did not adapt well and ran off. I searched for him everyday for 2 years.
I posted him on PawBoost, drove to Raleigh every weekend, and while out searching I met an angel named Sherry. She kept my number, sent me pictures of cats that were posted on Nextdoor in their neighborhood, and then there he was 2 years later. A post by Amanda, my second angel! These two amazing ladies brought my boy back home to me. My sister took him to PetSmart and his microchip was scanned with confirmation he was Myles!
Never give up your search and please have your babies microchipped for their safe return. Thank you to PawBoost for your post and constant checks on Myles. If anyone ever loses their pet, I highly recommend using PawBoost. They care, follow through and do a great job!"
---
Love these Happy Tails? We love sharing them! Click here to read more.