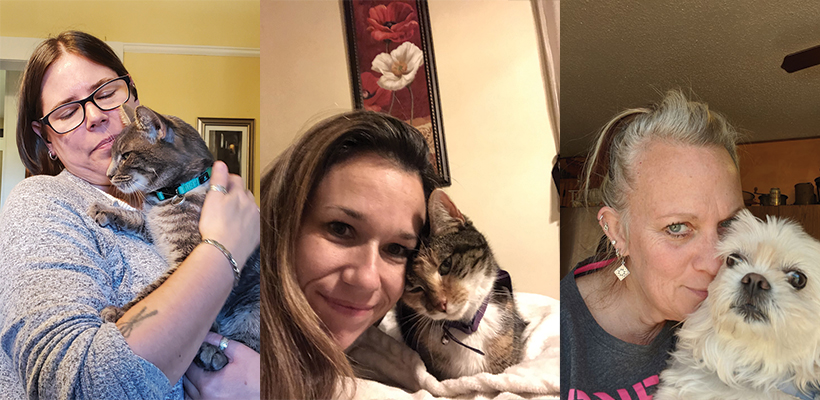 Featured Happy Tails! December 2019 – Lost & Found, Dogs, Cats & Pets That Were Reunited in December
Featured Happy Tails! December 2019 – Lost & Found, Dogs, Cats & Pets That Were Reunited in December
PawBoost loves to share happy endings! Read December's Featured Happy Tails to learn how these fur babies were reunited with their families.
Love these Happy Tails? We love sharing them! Click here to read more.
---
Cooper: Lost Cat Reunited in Pleasant Valley, NY!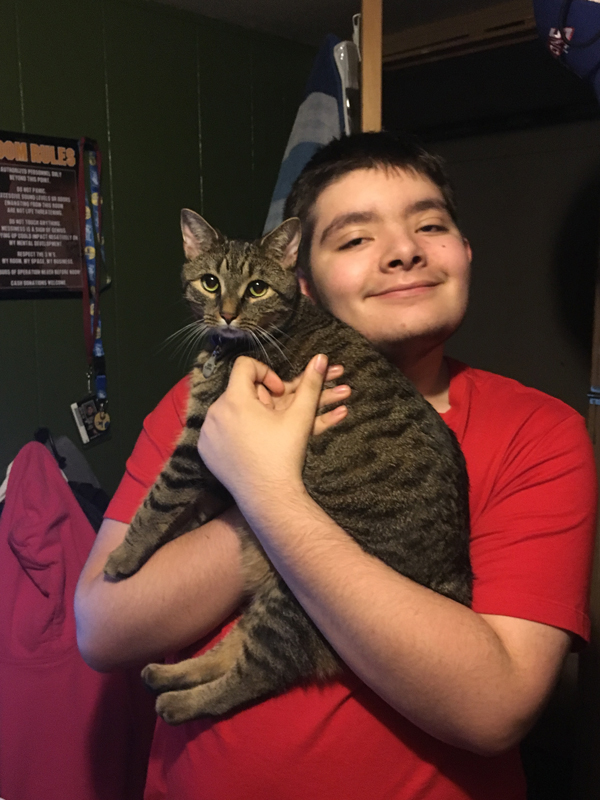 "Cooper got out through a window that wasn't supposed to be opened because it doesn't have a screen on it. Unfortunately my 4 year old nephew didn't realize this when he opened it. Around 8pm the next day, my sister called for him, he meowed and she heard the bell on his collar ring.
We tried to bait him with food and treats, but he was too scared to come out. Most likely because there are a lot of strays and one in particular kept hanging around. Around 3:30am my brother heard him. We again tried to bait him but he retreated. I slowly approached him with one of his favorite treats and he finally came close enough for me to grab him.
PawBoost was a great source to utilize for getting the word out and offering great tips and tricks on how to go about getting our fur baby home safely. I hope I never end up in a situation like this again, but if I do I will definitely turn to PawBoost for help!
I would 100% recommend PawBoost to anyone needing help locating their lost fur baby. Thank you for offering such a wonderful and resourceful site for people to go to in their time of need! You are greatly appreciated!"
---
Rover: Lost Cat Reunited in Seattle, WA!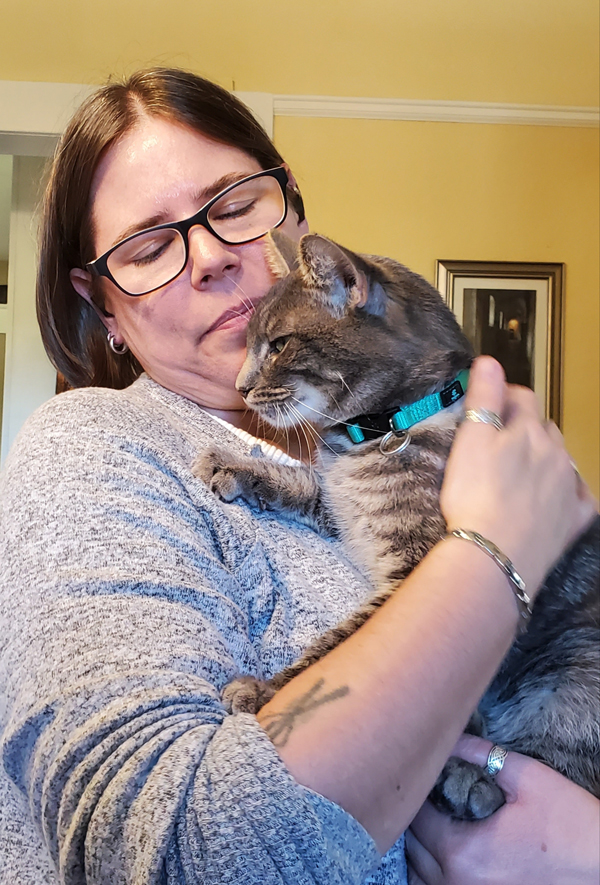 "The first night I had Rover home after adopting him from the county shelter, he escaped out the cat door. I thought it would be too heavy for him to get out without being trained – wrong! He slept with me for about half of his first night, but when I woke up he was gone, gone, gone!
I was so worried because I didn't think he would recognize my house as home after only about 12 or so hours of being here, and thought there was a good chance he would stray a long way off. Fortunately he is chipped, but still I thought it might take a long time for the right person to find him and then try to find me.
Right away I posted Rover's disappearance in my own social media groups. Soon I found PawBoost and made a lost cat alert there as well. To my surprise PawBoost sent me a series of tips and strategies for finding lost cats. I wasn't ready to go out during the night with a flashlight, but one of the tips was something I could do right away: place something that smells like the cat outside to lure him back with his own scent.
The shelter staff had sent me and Rover home with his shelter crate blanket. On my way out to work the second day he was missing, I placed the crate blanket on my back porch. My husband came home before me in the early evening and found Rover trying to get back in the cat door! Total time away – about 1 ¾ days.
I have already recommended PawBoost on social media to a neighbor with a lost cat. Not only was it a comfort to have Rover listed as missing in case someone found him, the series of encouraging emails that arrived immediately were helpful to keep my spirits up.
And – though it's impossible to know if he might have come back anyway – I do credit the PawBoost tip to place an item smelling like him outside with his return. Thank you, PawBoost! You boosted my spirits and I think you helped my cat find his new home, again."

---
Cookie: Lost Cat Reunited in Thornwood, NY!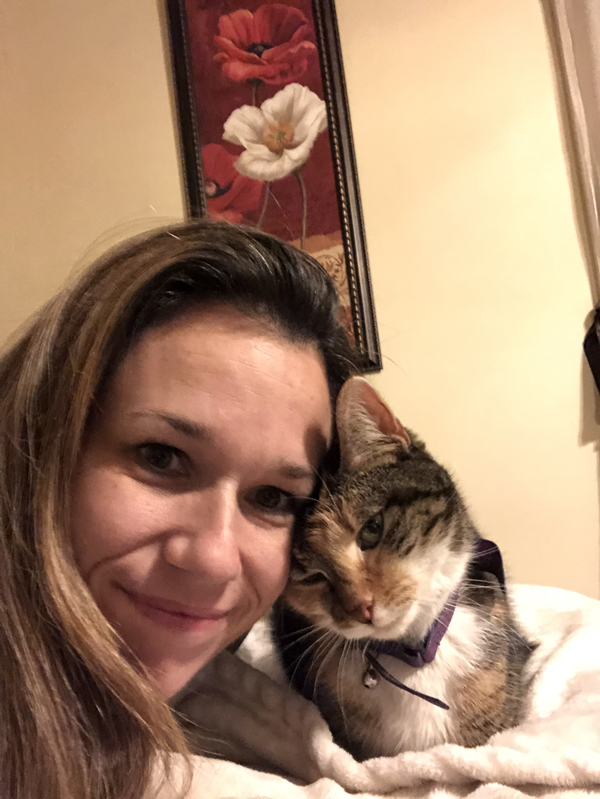 "Cookie is an indoor cat who's been apart of our family for 6 years. She occasionally sniffs around on the front stoop if the door is open but never goes further. One Thursday I ran to get something from my car and left the front door cracked behind me. After I ran back in I closed and locked the door behind me.
The next morning I went to feed Cookie and she was no where to be found. I checked the entire house several times, then I thought to check the Ring doorbell camera we have. Sure enough I saw footage of her following right behind me that night. I ran back in so quickly I hadn't noticed and you can see that she was sitting at the door meowing for a long time.
I posted the PawBoost missing pet flyers all around my town and in neighbor's mailboxes, contacted local shelters and vets, put her liter box and food bowl outside and called for her every day. I heard nothing for 2 months. As the weather got very cold I put away all her cat stuff in a box in the basement and came to realize she just wasn't coming home. I prayed she found new owners and was safe and warm somewhere.
Then my neighbor called me and told me she kept smelling cat urine in her basement/garage that is used for mainly storage. She went down with a flashlight and saw a cat! She remembered the flyer and my daily search for Cookie! I went over to the house, called her name, whistled and she ran right out to me. We don't know if she's been there the whole 2 months but she is extremely skinny and malnourished. I just can't believe I have her back home safely!
I would absolutely recommend PawBoost to anybody who has lost a pet! Any possible way whether it being flyers or internet may just give you that chance of somebody finding your loved animal. Thank you PawBoost for constantly checking to see the status of our missing kitty and bumping her to the top of the lost pets list! My amount of gratitude is unmeasurable!"
---
Pepper: Lost Cat Reunited in Lebanon, OH!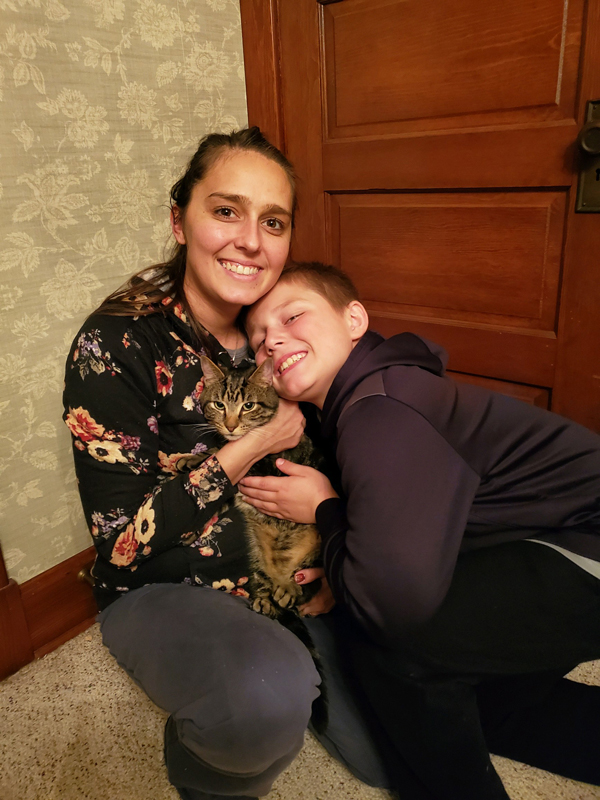 "We just recently moved to our new home in Lebanon and believe that's why Pepper escaped. He has always been a house cat and is barely a year old. They say cats that move to a new area are very territorial and they try to escape to locate the old home. And that's exactly what happened.
Pepper was missing for 31 days before he arrived on the back porch weak and tired. PawBoost did have a direct connection in the return of Pepper due to the fact that several PawBoost members contacted me to help. I was guided in properly setting Pepper's cat items outside, personal clothing of our family members outside, and to go outside at night talking so he could hear our voices.
I honestly would not have thought about doing all of these things if it wasn't for the help of the people who have gone through something like this and we are very thankful for the community. We stayed outside for 2 hours communicating on the porch and after going inside Pepper showed up on the porch 10 minutes later! It was a true miracle.
I would highly recommend PawBoost because it's a website where people can go to share similar situations and we are all here because we are missing an animal that we love dearly. The community comes together to help everyone out when the opportunity is available. We are so grateful that Pepper is home and we appreciate the site that you offer."
---
Coco: Lost Dog Reunited in Asheville, NC!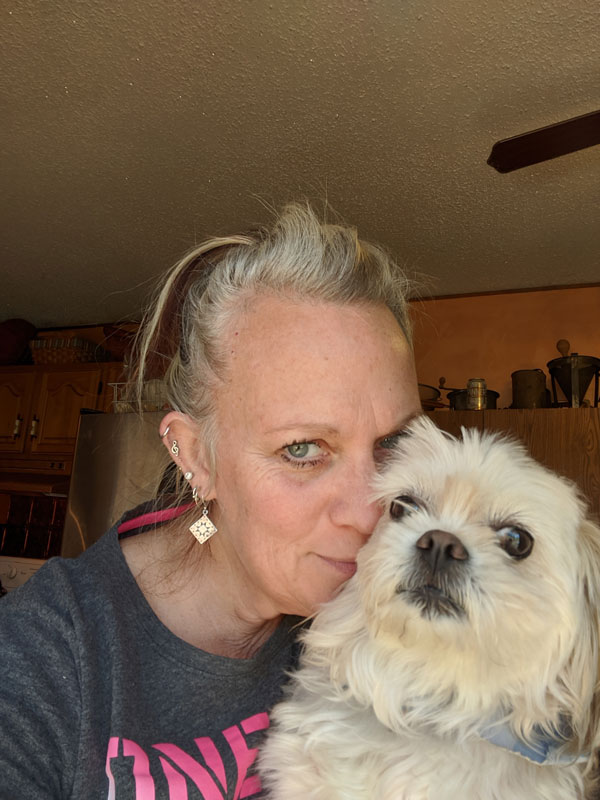 "Our fence was accidentally left open and I didn't realize Coco was outside. My granddoodles had just arrived and we were spreading hello hugs and kisses.
PawBoost was helpful because it allowed an instant outlet to share, and then, of course, to be shared again and again. It also opened up communication from others with suggestions as well as other tools to help locate Coco. There was much searching going on throughout the night, and then early the next morning.
Ultimately someone in the area picked him up and took care of him for the night. Due to plans they had, they then passed him to another kind angel who was driving around the area, spreading the word the same time I was! I stopped a man running, who had minutes previous spoken to the lady who had Coco and was searching for me (the owner).
He indicated the area where she was driving around, and minutes later we found each other on the road. I would most definitely recommend PawBoost to any family with fur members! It is a well known site with multiple outlets as well as one that is viewed often by caring humans. Thank you for being a readily available, user friendly, and very visible outlet!"
---
Love these Happy Tails? We love sharing them! Click here to read more.