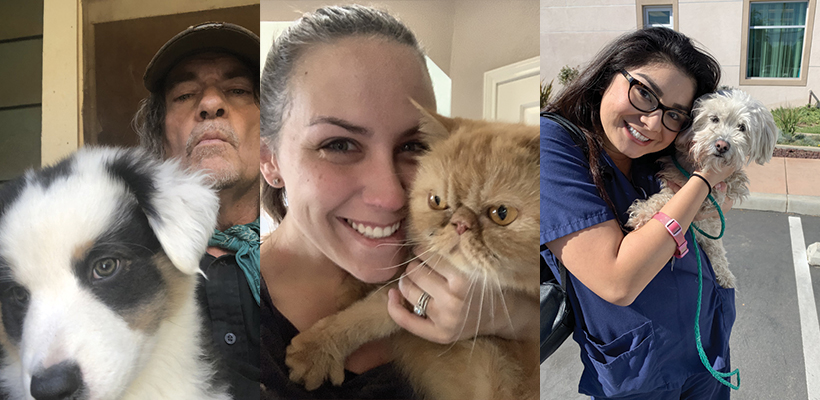 Featured Happy Tails! November 2019 – Lost & Found, Dogs, Cats & Pets That Were Reunited in November
Featured Happy Tails! November 2019 – Lost & Found, Dogs, Cats & Pets That Were Reunited in November
PawBoost loves to share happy endings! Read November's Featured Happy Tails to learn how these fur babies were reunited with their families.
Love these Happy Tails? We love sharing them! Click here to read more.
---
Vanna: Lost Dog Reunited in Rancho Santa Margarita, CA!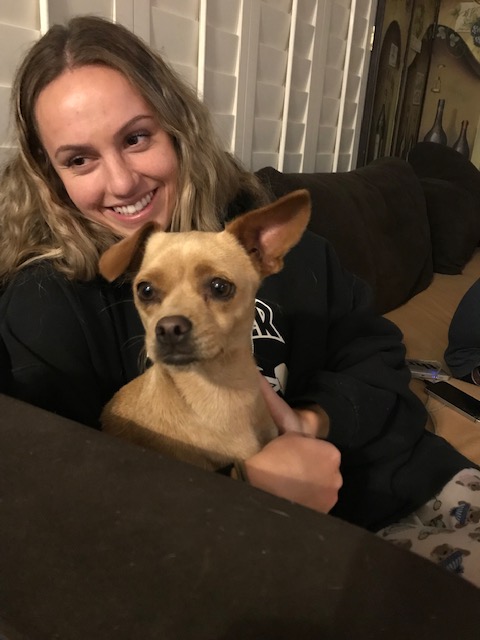 "Vanna is a little orphan, and newly rescued from an abusive family. She was with a wonderful new foster family in Rancho Santa Margarita and just very scared of everything. On the second day of being with the foster family, her collar snapped and she ran through the foster's rod-iron fencing. She's very tiny, only 11 pounds.
She was hiding out at the end of the cul-de-sac up in some deep brush. And we couldn't get her to come down. She stayed overnight up there, despite our best attempts to coax her down. And thank God the coyotes didn't get her.
PawBoost was how we saved her. Someone local read the post, came to check out where we were looking, and referred us to an experienced trapper. This person was not on Facebook, and said she saw the alert on PawBoost.
Graciously, the trapper came out at 7pm, set up a trap with rotisserie chicken and chicken broth, told us all to leave the cul-de-sac, and within half of a hour Vanna was safely in the trap. We are so, so thankful, and I'm so, so happy we posted on PawBoost!!! Thank you for doing what you do! PawBoost saved Vanna's life."
---
Rosie: Lost Dog Reunited in Murrieta, CA!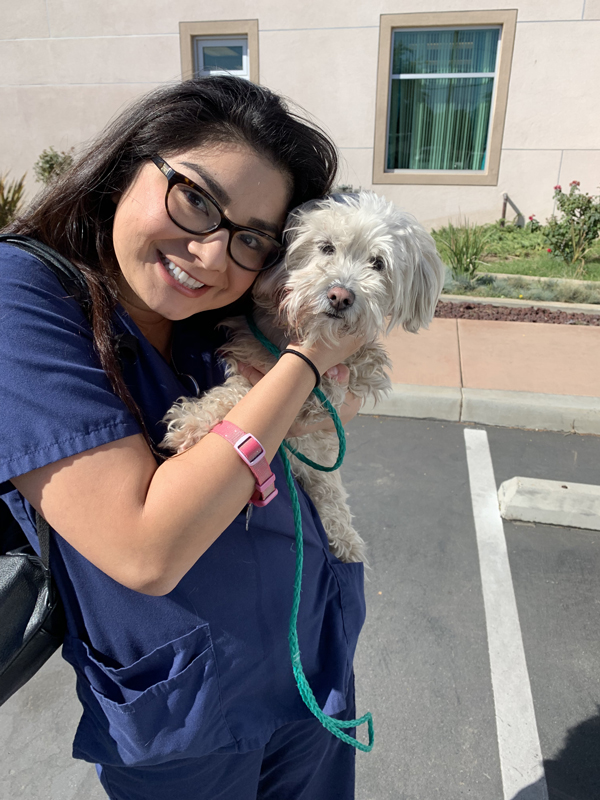 "Rosie dug underneath the fence and belly crawled out of the backyard (don't worry we blocked it all off!). Rosie was picked up from Animal Friends of the Valley and when her photo was shared all over social media, someone from the community mentioned they saw her get picked up and that I should call in the morning. My husband called and they said they didn't have her and I was devastated.
About 15 minutes later, I received a call from a different Animal Friends of the Valley and they had her. I rushed over and she was back in my arms 30 minutes later. I would recommend PawBoost to anyone who is ever missing their fur baby! When Rosie went missing I went on as many social media forums and sites to get the word out, and I saw the post that is made from PawBoost on every site I visited.
It was comforting knowing that her photo and description was getting out there in the community. Even some of my coworkers said they received a notification that Rosie was missing! Highly highly recommend this site to anyone who is missing their fur baby! I am so grateful for PawBoost because I know that we were able to find her because of them."

---
Espritte: Lost Dog Reunited in Fort Worth, TX!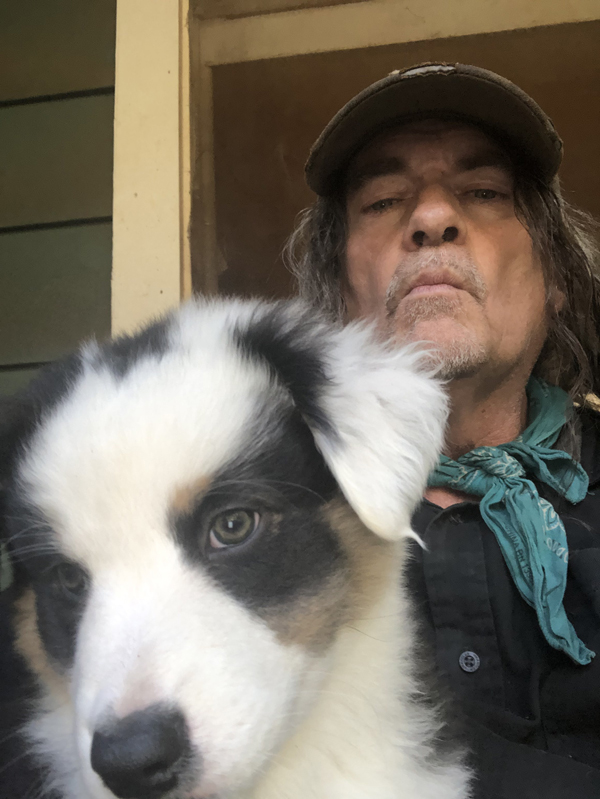 "I am a long truck driver and when I am home in southern Oregon I am an avid horseman. Espritte is a 7 month old Australian Shepherd puppy. Eventually she will accompany me on the trail and help me move and sort out cattle!
One Sunday, I was on an extended break in Fort Worth, TX and I was doing routine maintenance on my truck and in minutes Espritte was gone! I called all shelters and then was offered the suggestion to post on PawBoost.
I spent three or four hours combing the area of her disappearance and was thinking about how life would be without my fantastic friend and companion. Then I got a text saying, 'I think we found your baby.' They sent a picture and it was Espritte!
I am overwhelmed with gratitude to PawBoost and all the animal loving community in Fort Worth, TX for her safe return."
---
Ernie: Lost Cat Reunited in Plano, TX!
"Ernie went missing one Sunday morning, but we didn't realize he was gone until that night. Not a good start to try to track him down! Our 2 year old daughter had let him out to play, and neither my husband or I saw her do it. It was only late in the evening when we realized we hadn't seen him in a while. Usually that means he's sleeping on a freshly laundered pile of clothes, but we couldn't find him inside. That's when my 2 year old told me she let him outside.
Full panic mode followed, we searched for hours and were just hoping he would show up the next morning. Monday morning came and there was still no sign of Ernie, so I started posting online. I found PawBoost as a recommendation from a neighbor on NextDoor, and quickly posted there as well.
Luckily 4 days after he went missing, a man saw our post and called my cell. He was an elderly gentleman who lived almost 2 miles from our house and said he had Ernie! He tried to respond on the post but wasn't sure how to, so that's when he called. I would recommend everyone post their phone number in the post itself, in case a Good Samaritan is trying to help but is not tech savvy. I immediately left work and went to his house to pick up Ernie.
There is no way I would have found Ernie without online help! The comments I got on PawBoost also provided support, guidance, and comfort during a very emotionally stressful ordeal. I would strongly recommend PawBoost to anyone missing their pet, because it connects you with others in the area who will help keep a look out and spread the word.
Thank you for providing such a wonderful resource for people (& pets!) when they need it most!!"
---
Ash: Lost Cat Reunited in Grove City, OH!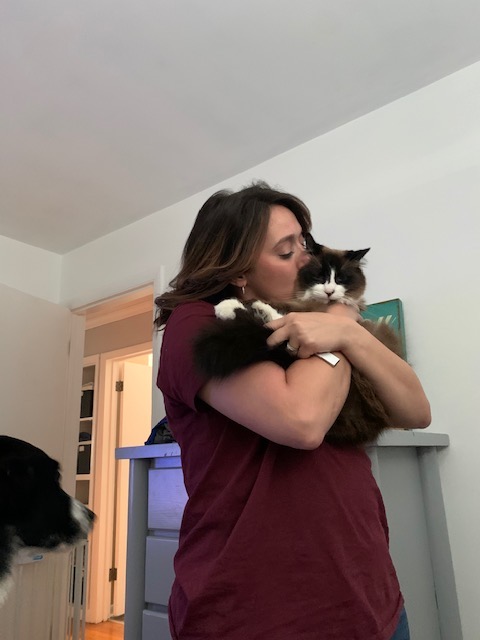 "Ash was missing for 2 weeks. I posted him on PawBoost, Pet FBI, Nextdoor and hung fliers, as well as went door to door. I got several messages where people had seen him out early in the morning or late at night and I went out every single day at different times to find him. Finally he kept going to the same house in our neighborhood, but would always run from the owners. Thankfully they kept in contact with me and left food for him.
I went there everyday without luck and then suddenly he turned up and I was able to get him to come to me. He rolled around, meowed and want to be picked up so badly. I got him to the house and he ate so much! He had lost a lot of weight. He hid most of the day but finally came out and slept for hours in his favorite chair and then came right to my lap. I couldn't be happier! The dogs won't stop licking him and following him around…lol! We are all so happy and whole again."
---
Love these Happy Tails? We love sharing them! Click here to read more.