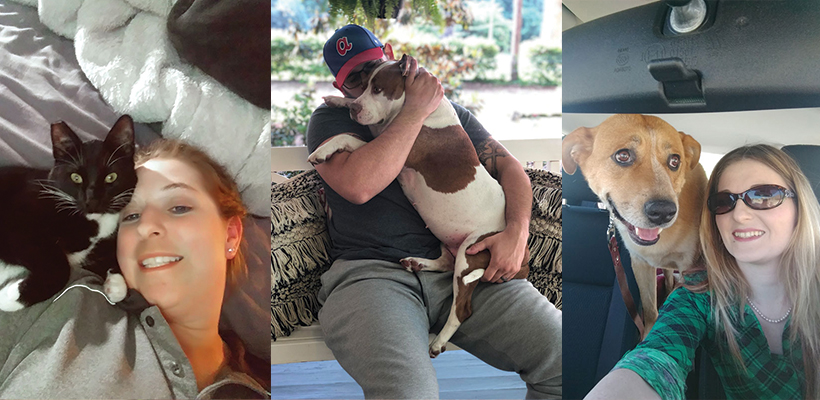 Featured Happy Tails! June 2019 – Lost & Found, Dogs, Cats & Pets That Were Reunited in June
Featured Happy Tails! June 2019 – Lost & Found, Dogs, Cats & Pets That Were Reunited in June
PawBoost loves to share happy endings! Read June's Featured Happy Tails to learn how these fur babies were reunited with their families.
Love these Happy Tails? We love sharing them! Click here to read more.
---
Bella: Lost Dog Reunited in Fayetteville, NC!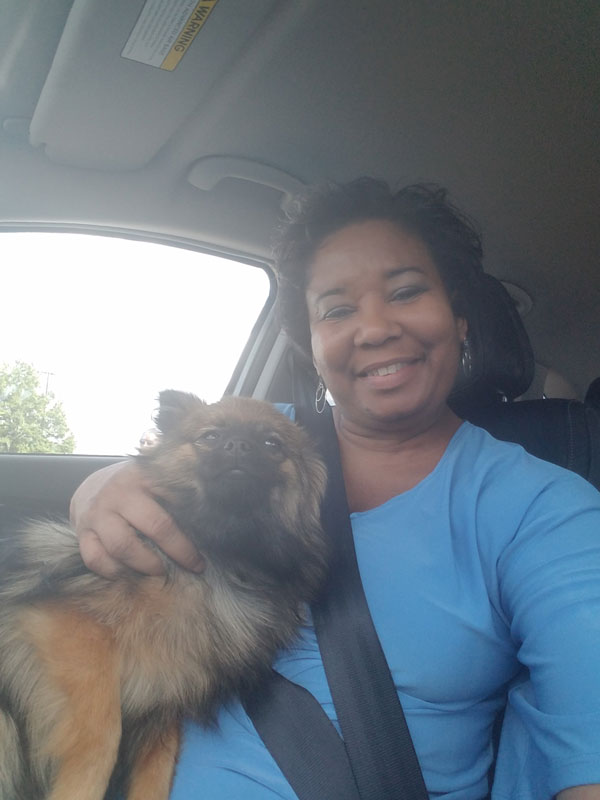 "Bella got out of our backyard gate while I was returning home from vacation and my daughter was pet sitting her. I got home to find my dog had indeed gone missing. I lost it of course, so I started my search on the internet on how to find her, and I found PawBoost and entered my contact information.
Within 10-15 minutes (I kid you not), I received an email from someone named Sharon who told me she believed my baby was at the animal shelter. Someone had found her at the elementary school in my neighborhood and called animal control. Once the shelter saw my information on PawBoost, they also contacted me by phone and told me they believed they had my dog. I went to the shelter and it was my dog!
I would, and have, definitely recommended PawBoost to every one of my friends with pets. You all are a TRUE asset to pet owners. I truly believe without the grace of God and your website, I would have lost Bella for good. For this site, I am eternally grateful. Thank you from the bottom of my heart."
---
Socks: Lost Cat Reunited in Montrose, MN!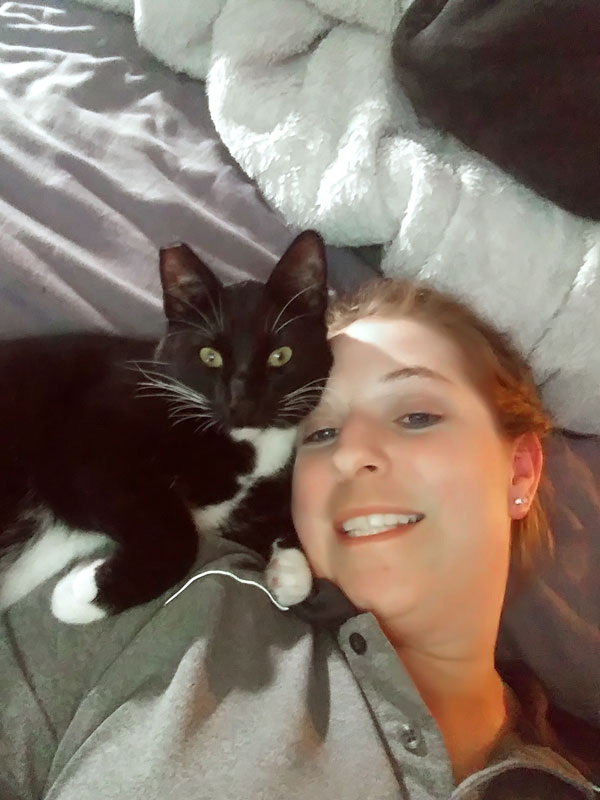 "I was out of town for work and one night my daughter sent me a text message saying Socks was gone. I first went on Nextdoor, which is how I located him the last time he took off. He is a very curious, smart cat with quite a personality. He hates being cooped up indoors and tries to bolt out as fast as he can when the door opens.
Since I had been gone 4 days already and he's always by my side I figured he thought I must have left for good. I sent out an alert on Nextdoor and then Facebook. Once I returned home from my work trip I started searching on the internet and finally came across PawBoost. I thought it was a great idea so I set up an alert, which spread the word quickly.
After a couple of weeks I really started getting nervous and so so sad thinking I may never see my cat again. We had a few people call or message reporting sightings but they all turned out to be dead ends or the wrong cat. People responded with prayers and positive thoughts and feedback that truly kept my hope alive.
I wasn't about to give up trying to find him. So I then printed off the flyer your website created and made numerous copies. I also wrote a few signs and copied those as well. I posted these flyers and signs all across town and the very next day a man sent me a text with Socks's photo. We then arranged a time for me to pick him up.
I can't thank this man, his girlfriend and God enough for what they did keeping our beloved Socks safe and happy this whole time. I thank you for helping him get home too."
---
Chica: Lost Dog Reunited in Waxhaw, NC!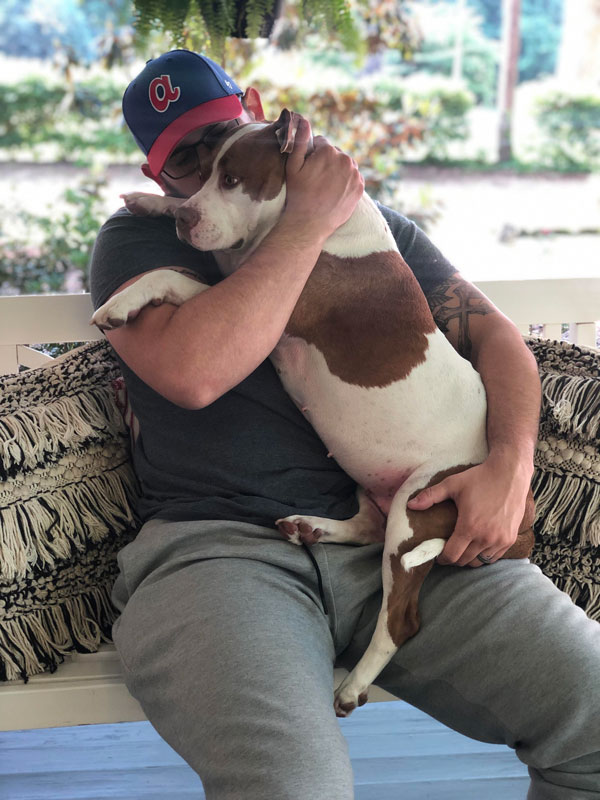 "My wife put Chica in the fenced back yard at 8am and when she went to let her in at 10:30 noticed she had vanished. There was another dog in there with her and she was still there but no Chica. I was working out of state at the time about to make my way back with a 6 hour drive ahead of me and no dog to come home to.
While I was on my way home my wife, her parents, our neighbors, and a few others spent over 6 hours in their vehicles searching for our baby. At the same time I was frantically calling every business, neighbor, shelter, vet, and school around us asking them to be on the lookout for our girl and to call if they find her.
My wife posted to every social media outlet that she could think of, and I made a free missing poster from PawBoost and posted all over social media as well. I got home at 11:00pm that night and we went out to look one last time with no luck.
We came home to an empty, quiet house to try and get some sleep before we woke up early and started looking again. We woke up around 8:00am to my phone ringing and a lady saying that they found her two blocks away from our house. 20 minutes later we had our Chica back.
PawBoost would be in my top things to do if you every have a missing pet because you can make a free poster, not just to put up on the street corners but to post to social media. Social media in this case is the sole reason we got our baby girl back, and PawBoost had a lot to do with that success.
We know how important it is for families that are missing their fur babies to stay confident, never give up, and never lose hope. We were so sure that she was gone forever. I am here to tell everyone to just stay persistent."
---
Rusty: Lost Dog Reunited in Edgewood, NM!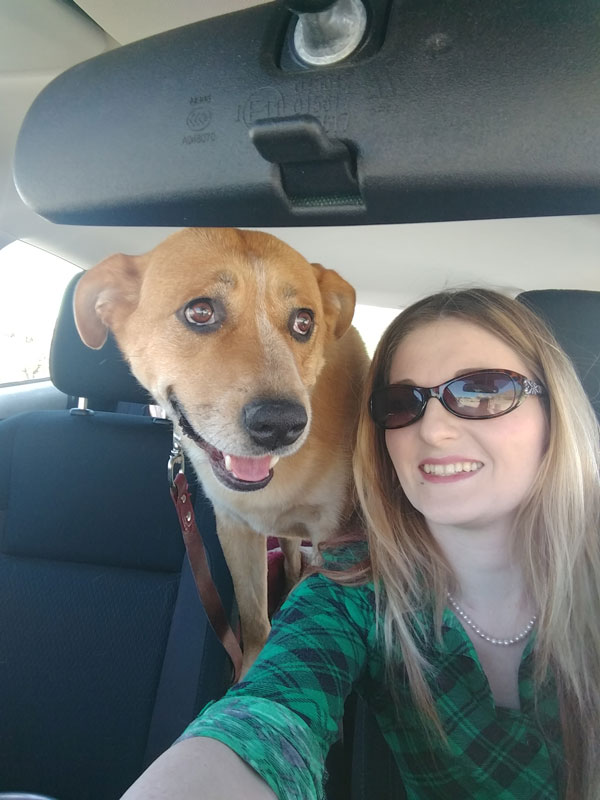 "Rusty went missing in August 2018. I had gotten a dog sitter and left town that July to Arizona to help out with taking care of my Grandparents. When Rusty went missing, the person who was watching my dog did not inform me of his absence. In retrospect, I think they were afraid to tell me as they knew how upset I would be.
I was gone for several months so I did not know that Rusty was missing until November when I returned home. As soon as I found out what was going on, I put all my effort into finding my dog. I checked at shelters in 4 different counties and put lost posters all over the place.
The shelters I contacted didn't have any information on my dog or his whereabouts and it seemed that anything I tried was a dead end. I started posting Rusty missing on all lost animal sites and I created a Facebook post and tried to get it shared as many times as possible. I even went door to door and talked to as many people as I could.
I ended up moving to Arizona and not being able to take Rusty with me broke my heart. After living in Arizona for two months I found Rusty online at a shelter over 100 miles from where he disappeared. I did not know that dogs can be transferred anywhere in the state for adoption once they have been in the shelter for as little as 4 days.
Rusty had been adopted and I had to talk to the shelter and they were kind enough to talk to the new owners. They were willing to give him back to me once they knew his story and that I had been actively looking for him since the time I knew of his disappearance. I drove from Tucson, AZ to Los Alamos, NM to pick him up and was thrilled to see his reaction to being reunited with me.
My advice to people is to microchip your pets and also to look in shelters around the whole state. Rusty was missing for 9 months and I didn't give up and I have him back now. I am overjoyed at having my baby back!"
---
Molly: Lost Dog Reunited in Belle Vernon, PA!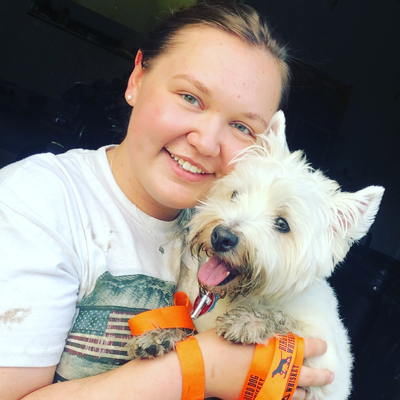 "Molly escaped from my grandparents home one Friday. After four days of traveling, Molly was spotted roughly 3 miles from where she escaped. Multiple good Mon Valley residents called to report seeing her. A friend called to say that he had seen her running through a field and just knew it had to be her. Another friend of a friend even took the time to follow her in his car and then on his personal golf cart at his home.
At this point about 15 people in the area were looking for our Molly. Driving down Ridge Road in Belle Vernon I noticed a lane I'd not seen before. Thank goodness I happen to take this road down to a farm. After looking for a few minutes and leaving some flyers at the home, I gave one last call for Molly and out of the corner of my eye a small white flash appeared under the fence.
I couldn't imagine her being in a field full of horses, but there she was. Molly was a little confused at first, but soon knew who I was. I sat down in the field and she trotted on over. Covered in mud and looking to be completely unharmed, I scooped her up and ran back to my Jeep. It was truly the best feeling in the world.
I can't even begin to imagine what she's endured on her four day adventure, but I'm just sure glad she's home. Thanks to PawBoost for the great post and getting so many shares. It's truly great to see so many caring people in our community. I couldn't be more grateful for all of you."
---
Love these Happy Tails? We love sharing them! Click here to read more.