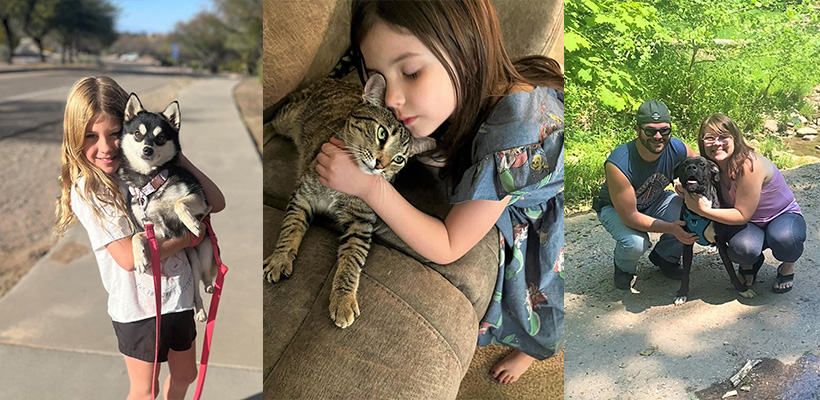 Featured Happy Tails! June 2023 – Lost & Found Dogs, Cats, & Pets That Were Reunited in June
Featured Happy Tails! June 2023 – Lost & Found Dogs, Cats, & Pets That Were Reunited in June
PawBoost loves to share happy endings! Check out June's Featured Happy Tails to learn how these fur babies were reunited with their families.
Love these Happy Tails? We love sharing them! Click here to read more.
---
Snootie: Lost Dog Reunited in Chapel Hill, NC!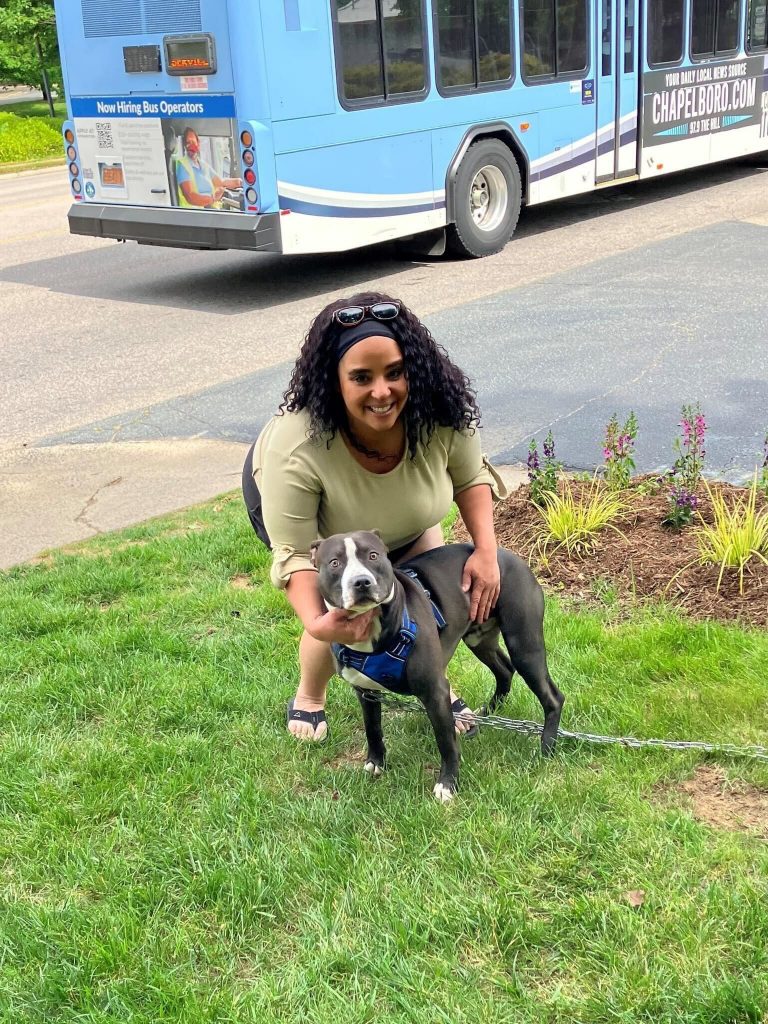 "My dog was outside on the front porch one day and just disappeared. Snootie got lost in the woods and made it to the other side of the road to another apartment complex. A member of the PawBoost community got my PawBoost alert to her phone and she said Snootie was sitting in front of her door at 8:00 AM and she was shocked! If it wasn't for PawBoost, I would of never found my Snootie. The local animal society was closed and the police weren't able to help.

PawBoost sent out alerts that were effective in getting snootie back. I am so thankful for Pawboost and their Rescue Squad members! Snootie was missing for 23 hours before we were reunited. I would recommend PawBoost to the world if I could. They saved my dog! Thank you to the PawBoost community member for calling me and caring for my dog while she had him. Thank you all so much! The finder wouldn't even accept a reward! Wow, there are still good people left in this world!"
---
Leto: Lost Cat Reunited in Albany, NY!
"My cat, Leto, bolted out of my back door when I opened it to let my dog outside one day. She was gone in a flash and nowhere to be seen in the immediate area. I checked all the websites and Facebook groups every day to see if she had been found. When I woke up this morning, I saw a grainy picture of a cat in the woods on PawBoost. I quickly messaged the finder who was able to give me the exact location where Leto was last seen.
I got to the trail and told a jogger ahead of me that I was looking for a cat. About 5 minutes later, he came running back with his arms waving, motioning us to follow. We ran after him and she was sitting in the middle of the trail. I scooped her right up and brought her home. Leto was missing for a week before we were reunited. PawBoost is so easy to use, and is the most well known lost and found pet database for people to search. It was the one place where Leto's picture was posted. Thank you to everyone for sharing, we're so glad she's home!"
---
Mia: Lost Dog Reunited in Green Valley, AZ!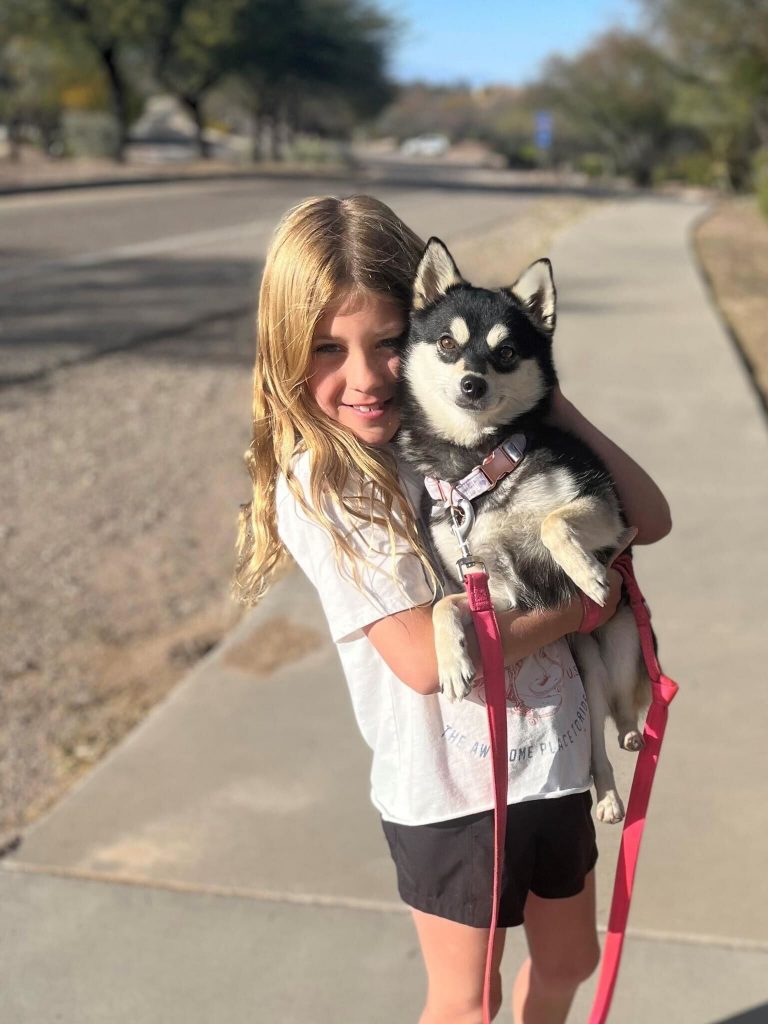 "Mia left in the middle of the night by getting out between the screen door and the glass door of our sliding back patio. She was in heat and seemed uncomfortable and edgy all day. My daughter, Harper, was up with her and worked with her all day long in her efforts to make Mia comfortable. Despite Harper's efforts, Mia took off and was lost for about 8 hours. My daughter immediately took over once she realized Mia was gone. She found PawBoost and went to work.
We are struggling financially right now and I just kept reminding Harper that although Mia means a lot to us, I couldn't afford to spend a fortune on missing ads, local or national. When she found PawBoost, she was able to navigate the site (this is a 10 year-old, mind you!) and get a picture and details posted via a PawBoost alert within an hour of Mia going missing. Harper is familiar with electronics, but I had no idea how easy PawBoost made the whole process. It was totally doable to post pictures, information, etc. and the factor that saved us all was it wasn't a huge financial burden. We struggle to make it week to week and if we would have had to pay out of pocket, this story wouldn't have ended up with the joyous conclusion it has today. Thank you PawBoost!
Mia was missing for 8 hours before she was found and rescued by a gal who worked at Pima County's Shelter. She saw Mia's missing alert and location through PawBoost. She found her and took her into Tucson where she works. They were able to get Mia treated, vaccinated, and back in our arms in less than 24 hours. Amazing! We live in a retirement community. The active adults around us are truly that: very active! Many of the residents in Green Valley have pets, however, you would not believe how many go missing, get off the leash, or just aren't able to be found because of some of the limitations we see in the older population here. PawBoost is dependable, easy to use, and effective. We have recommended it to about 5 families and will continue to do so!"
---
Daisy: Lost Cat Reunited in Mechanicsburg, PA!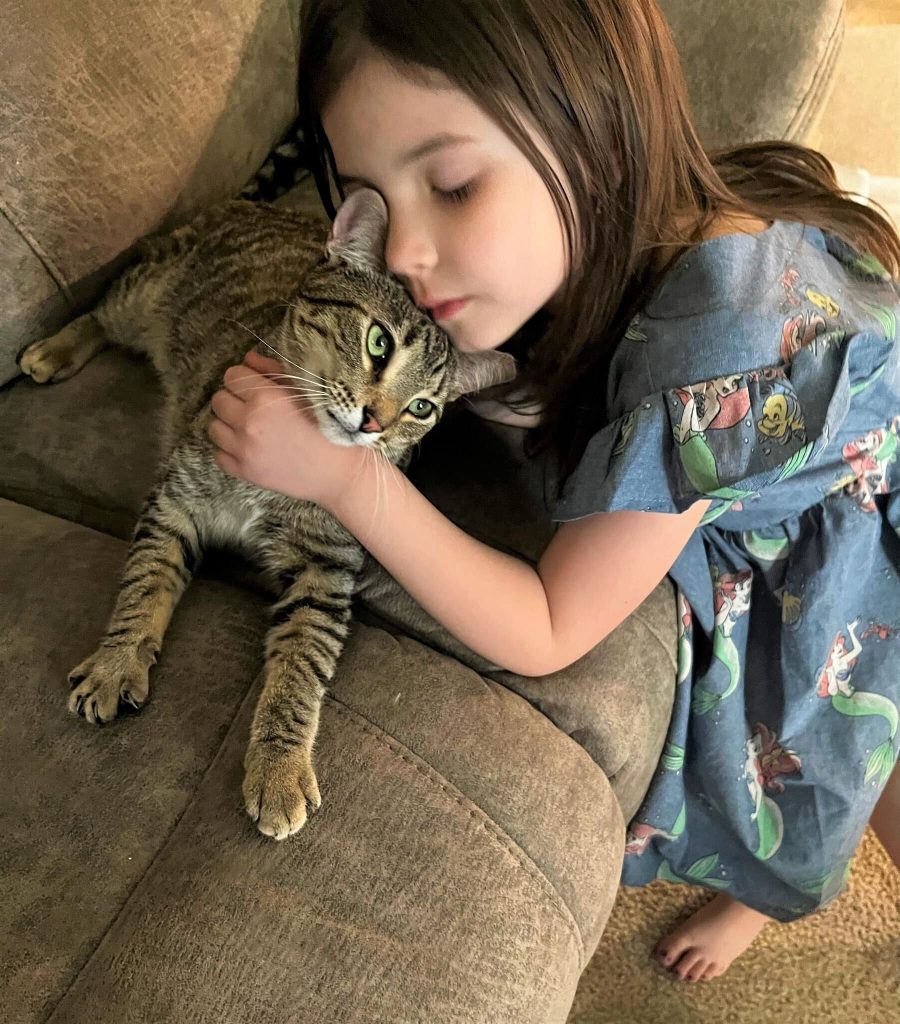 "I went to bed to Daisy being in the house and then woke up that morning to her not being there anymore. My husband does get home at 2:00 in the morning, which I think the only explanation that could have resulted in her getting out. I posted an alert through PawBoost with hope of finding our Daisy. Eventually, I received a called from a lady in my neighborhood saying she saw Daisy under the bush in her front yard and it took a few days for her to get her trust to get her inside.
The lady told me she started calling shelters and rescues, but they were all full and could not take her. The shelters told her to look at lost and found sites to see if that could be the last resort before putting her in a shelter. She found my PawBoost alert and contacted me right away. As soon as I got off work, my girls and I rushed over to get her. Daisy was missing for an entire month from the end of April to being reunited at the beginning of June. Without PawBoost, the lady would have just placed Daisy in a shelter not knowing otherwise who she belonged to. Thank you for the help in getting our Daisy back home."
---
Mack: Lost Dog Reunited in Tucker County, WV!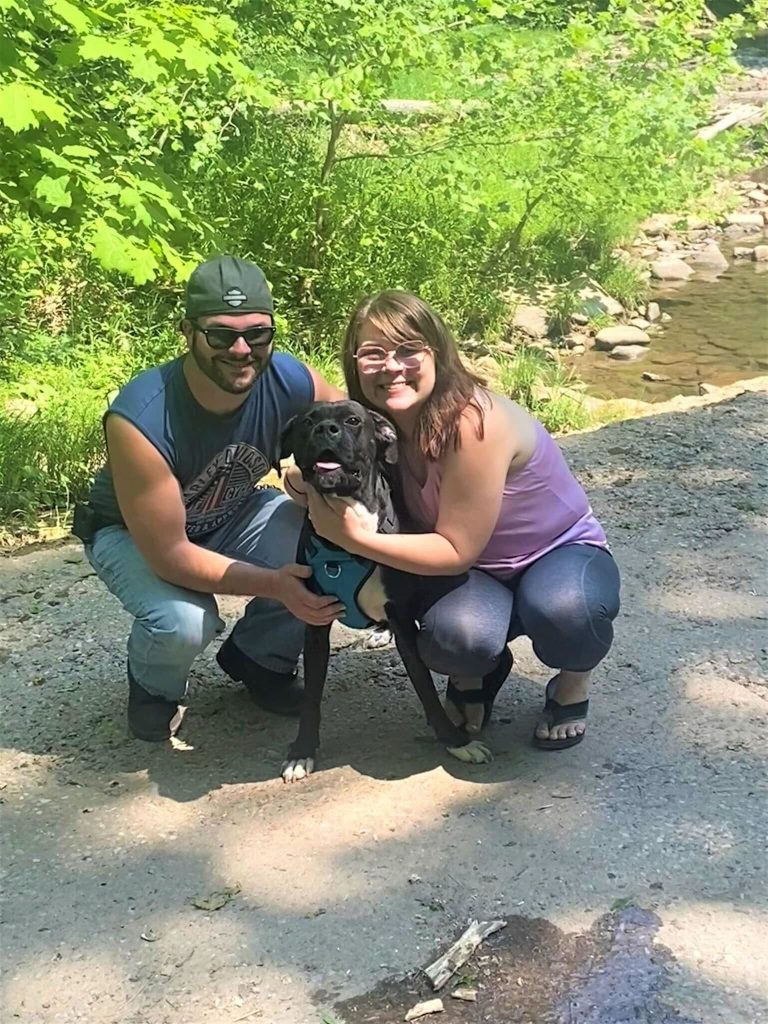 "Mack was lost while camping out of state when he slipped his harness after getting spooked by gunshots nearby. After we returned home, we took social media by storm to try to get local help with us being out of state. PawBoost was a huge help in getting the word out, and from there we were contacted by local individuals who had spotted him. We made the 5 hour drive back to where he was last seen, and found him within 10 minutes! Mack was missing for 7 days before we were reunited. PawBoost helped us get the word out and made it easier for us to get his information and his photos to people and make them aware. With him being lost in an area we were not familiar with and in another state, we are very thankful for PawBoost!"
---
Watch Our Happy Tail Youtube Series!
---
Love these Happy Tails? We love sharing them! Click here to read more.