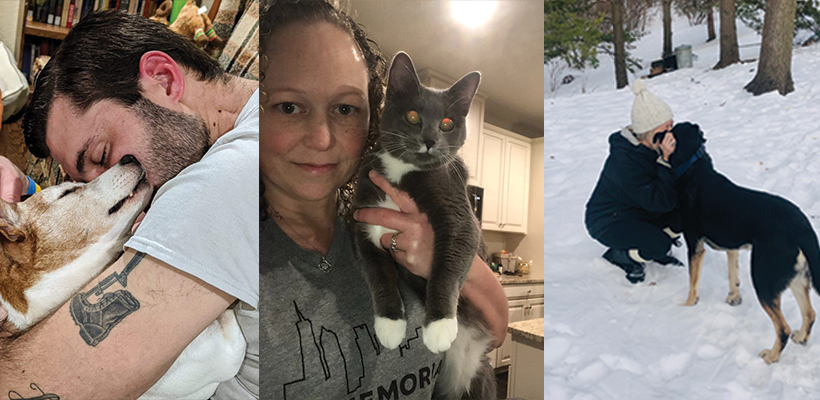 Featured Happy Tails! March 2020 – Lost & Found, Dogs, Cats & Pets That Were Reunited in March
Featured Happy Tails! March 2020 – Lost & Found, Dogs, Cats & Pets That Were Reunited in March
PawBoost loves to share happy endings! Read March's Featured Happy Tails to learn how these fur babies were reunited with their families.
Love these Happy Tails? We love sharing them! Click here to read more.
---
Dante: Lost Dog Reunited in San Antonio, TX!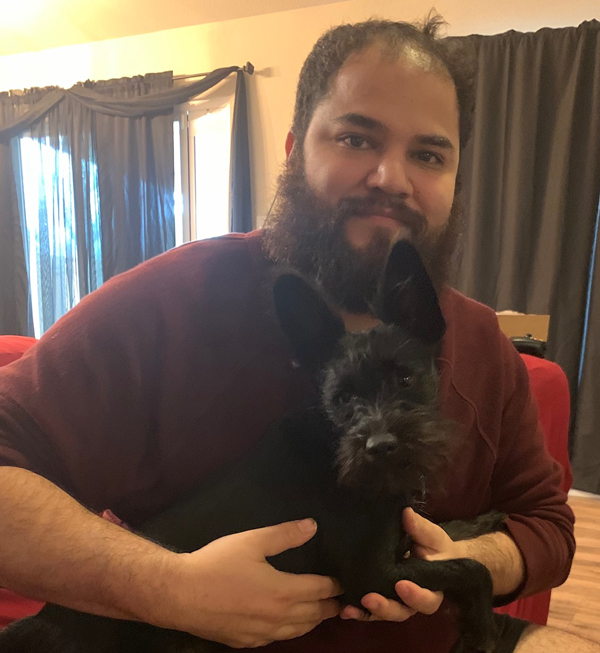 "Our fenced in back yard entrance has a latch to secure it, however it's a little misaligned and at times it doesn't latch closed completely. I can only guess this happened, and the wind may have pushed it open. Dante went out the back yard doggy door and did not return back inside.
Just as I finished making lost dog copies at Office Depot I received a call from someone saying they found Dante. They graciously volunteered to drive to us to drop him off. Unfortunately, I had to handle some things in the store; however, my wife ran outside to reunite with our pup.
PawBoost definitely helped! Once we were reunited and settled back at home I saw a PawBoost email from Kimberly commenting, 'My son and his wife found Dante. He's being returned to his owner right now. What a blessing.'
Out of all the services I used and signed up for PawBoost was the only one that seemed to be linked to social media, which I think was a huge factor in finding him. Also, I was receiving constant feedback via email that a lot of people were sharing the post. It was nice to see the word actually spread rather than not knowing."
---
Tater Tot: Lost Dog Reunited in Kansas City, MO!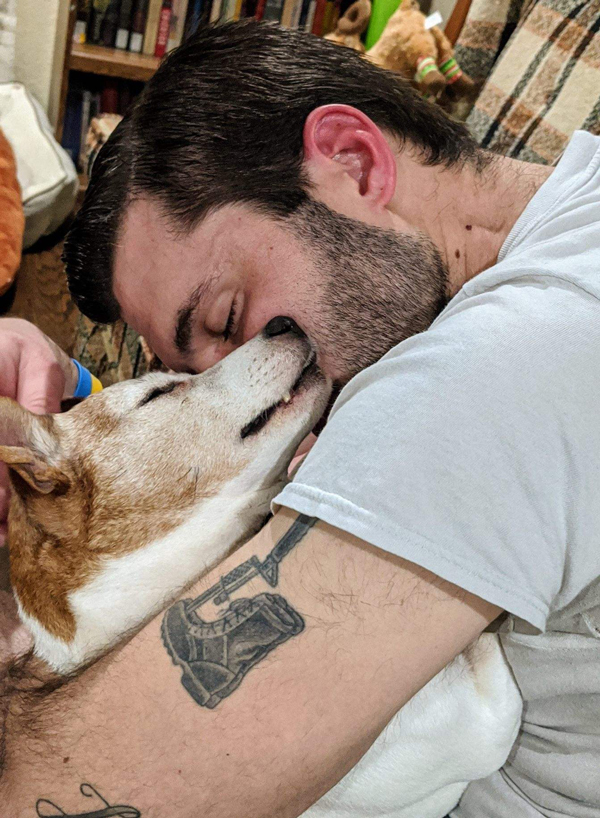 "Tater Tot and his sister, also a Jack Russell, were in our backyard for a restroom break. Unfortunately anyone who owns a Jack Russell knows they are complete escape artists. Tater Tot found just the right spot to squeeze through our fence on the side of the house. I assumed he was using the restroom so I wasn't alarmed. It wasn't until a few minutes passed that my wife got worried, and realized Tater Tot was no where to be seen.
I firmly believe PawBoost was the reason I have my dog back. Tater Tot went on a sniffing adventure following his nose wherever he pleased. He ended up catching the scent of a dog, and ran into a property that was having construction done. Apparently he ruined a fair amount of fresh cement and wanted to play with the other dog and workers.
The workers kept trying to get him to leave, and he just wanted attention. So they tossed him in the garage and didn't even think to look at his tag with my phone number. I did grassroots flyers around the neighborhood, and was out calling his name and squeaking a toy until 2am that night. My outreach on PawBoost was unreal. 300 clicks on his ad, 280 local shares, and positive comments.
There was a teen who lived at the house he was trapped in. She never said what caused her to suddenly go look at the dog's tag and confirm it was him, but social media is such a foundation of most people's day, I am positive she saw his PawBoost alert. Not only will I recommend PawBoost, I will now be an active part of the community working to restore lost friendships, because Tater Tot is truly my best friend."

---
Katniss: Lost Cat Reunited in Spotsylvania Courthouse, VA!
"Katniss went missing from our home one Thursday. We have six children and one of them didn't lock the front door. That night it was very windy and we think the wind pushed the door open. I put a post out to our neighborhood on Facebook, through PawBoost, and on another local missing pets page. We searched the whole neighborhood the day after. Throughout her time missing I would call for Katniss in the early morning and at night. We left the garage door open a little bit, put food and a bed out every night hoping she would be lured home.
The food was eaten several nights when I checked in the morning but I couldn't be sure it was Katniss. Two weeks later, my mother-in-law was sitting on the front porch and she saw a cat walking by but wasn't sure it was our cat. So she came in and told us, but by that time the cat had run off. I went outside with my 12 year old daughter and started walking up and down the street calling her name.
I was on my way back to the house when I heard loud meowing. I looked around and heard it coming from the storm drain on the side of the road. I called her again and she popped out of the drain. I was amazed and overjoyed. She has a small cut on one of her feet and lost several pounds but otherwise she is healthy.
I received several emails from PawBoost about tips on finding your cat if she's missing. It gave me hope to read that when indoor cats go missing, they don't normally travel more than three or four houses in any direction. So yes, PawBoost did help me in finding Katniss.
I would certainly recommend PawBoost to family, friends and anyone who is missing their beloved pet. It gave me hope to know that people cared to share my post, and people were keeping their eye out for her. I hope this helps anyone who's missing their cat and I hope they read the tips that PawBoost sends because it certainly helped. Thank you for caring."
---
Bullet: Lost Dog Reunited in Houston, TX!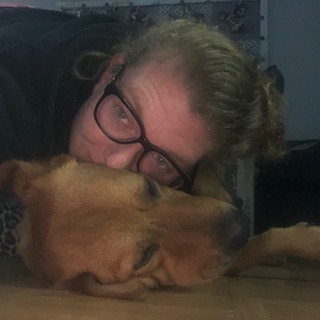 "One Thursday night my 2 babies, Brutus and Bullet, both got out the front door as a guest left to go to the store and didn't shut the door all the way. We didn't notice they were missing instantly so by the time we did notice it was pretty late. They normally come back after 30 minutes or so but this time they did not.
The next morning another friend of ours, who was at our home the night they went missing, saw Brutus in his apartment complex. He was able to corner him until he recognized him enough to come with him. We picked Brutus up, then posted on Nextdoor about Bullet still missing. Someone recommended PawBoost so I quickly posted.
Then, someone recommended I take Brutus out to where we found him to see if he could find him. One morning someone posted on PawBoost that Bullet may have been seen across a different street headed into a different neighborhood. I took Brutus out walking everywhere trying to get his scent out to locate Bullet where the person said they saw Bullet.
I was out for about 2-3 hours then went back home. I started making fliers to post to stop signs and then I heard a scratch at the door and it was Bullet!! I am thoroughly convinced this is due to me walking my other dog where the person said they last saw him. He's home now, safe, sound and a little sticky lol.
I would definitely recommend PawBoost as it helped spread the word very quickly and people started to lookout for him and gave me a good idea of where to look. I believe he would still be out there had I not known where he was last seen! Thanks PawBoost!"
---
Emmett: Lost Dog Reunited in Eagan, MN!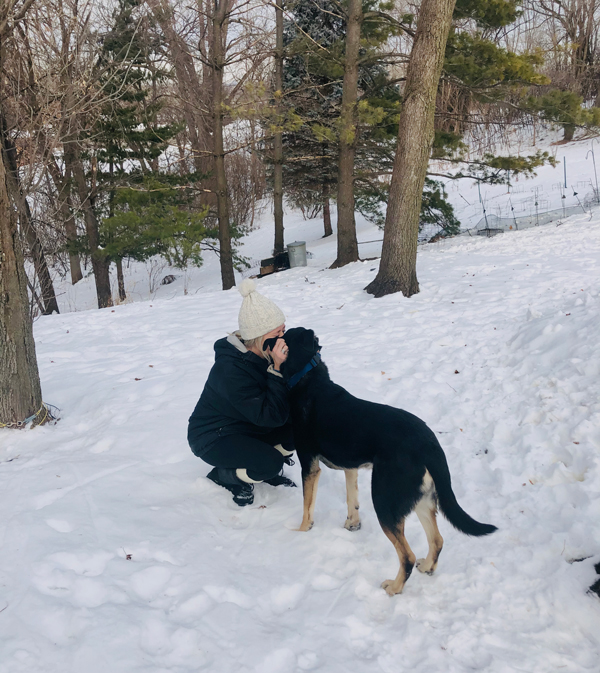 "Emmett went outside one Saturday night to go to the bathroom. This wasn't our home, but where he goes while I am at work during the week. He does it everyday – bathroom, play for a bit and then wait at the front door to be let in. After a few minutes he was no where to be found and he was no longer on the outdoor leash.
He loves to explore, so after searching around the yard and no sign of Emmett, we figured since he knew the area he'd be right back. Unfortunately, minutes turned into hours and dusk turned into darkness. After getting together a search group there was still no sign of Emmett.
It was about 2:30am when the last few of us finally decided to call it a night. I can't explain the type of emotions I was experiencing having to leave him alone. He probably went too far from where he was familiar with and by the time it was dark he was lost and didn't know how to get home.
I drove home and tried to get some sleep so I could get up with the sun and search, but I couldn't sleep thinking of all the possibilities that could've happened. After a very sleepless night as soon as the sun was up we were ready to keep searching. We drove back to where he went missing and about half way into the drive we got a call that Emmett was back at the house he went missing at! Tears of joy!
The support that was shown to me by complete strangers was so reassuring that there are incredible people out there. I received so many messages about tips on what to do when your pet goes missing. I was in such a state of shock and emotions were high, so being able to read messages of the simplest things you can do helped me immensely.
PawBoost creates such an incredible community lending support to get our furry friends home and safe. While my story was a success, it may not be for others. Now knowing how much pain it can cause when they go missing – I will continue to help others in finding their loved ones in any way that I can."

---
Love these Happy Tails? We love sharing them! Click here to read more.