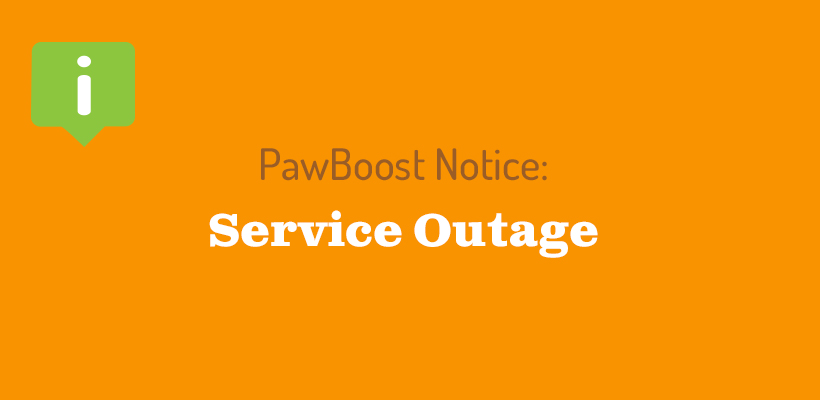 Notification of Service Outage
Notification of Service Outage
PawBoost is currently experiencing an outage from Facebook that is preventing us from taking certain actions, including automated posting of alerts to Facebook and launching ad campaigns.
Our team is able to manually make posts and set up ad campaigns, but with a small team we are unable to make posts for all 2,000+ lost & found pets posted to PawBoost every day.
What does this mean for our users?
For free alerts:
Email alerts are still going out to local members of our Rescue Squad
Lost & found pets are still being listed in our lost & found (on our website and on our mobile app)
Lost & found pet push notifications are still going out to our app users
You can still access your print flyer from your pet's dashboard
For premium services:
We are manually creating Facebook posts and ad campaigns for those who purchase Facebook Ads to retain full functionality for our customers.
Instagram Alerts, Featured Pet, and Homepage Spotlight are all working normally.
We know that losing a pet is a traumatic experience that is highly time-sensitive, and our full team is working around the clock to get all lost pet alert services back online and fully operational as soon as possible.
We sincerely apologize for the inconvenience this has caused.
Sincerely,
PawBoost Support