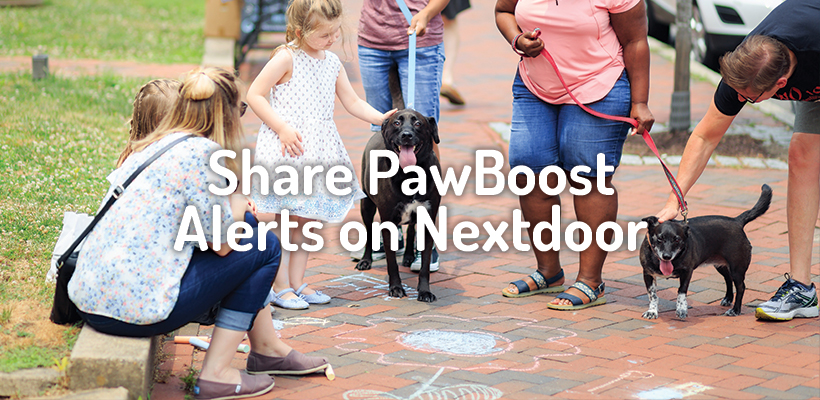 Spread the Word about Lost Pets on Nextdoor
Spread the Word about Lost Pets on Nextdoor
Nextdoor is a social network for your neighborhood. This platform brings communities together making them safer and stronger. There are many topics discussed such as recommendations, crime & safety, events, lost & found etc… Nextdoor is a great platform to spread the word about lost & found pets! Learn how to share a PawBoost alert with your neighbors using these 6 easy steps:
1.Create an account or sign in to your Nextdoor account. Please note you will need to verify that you live at your address to join your neighborhood.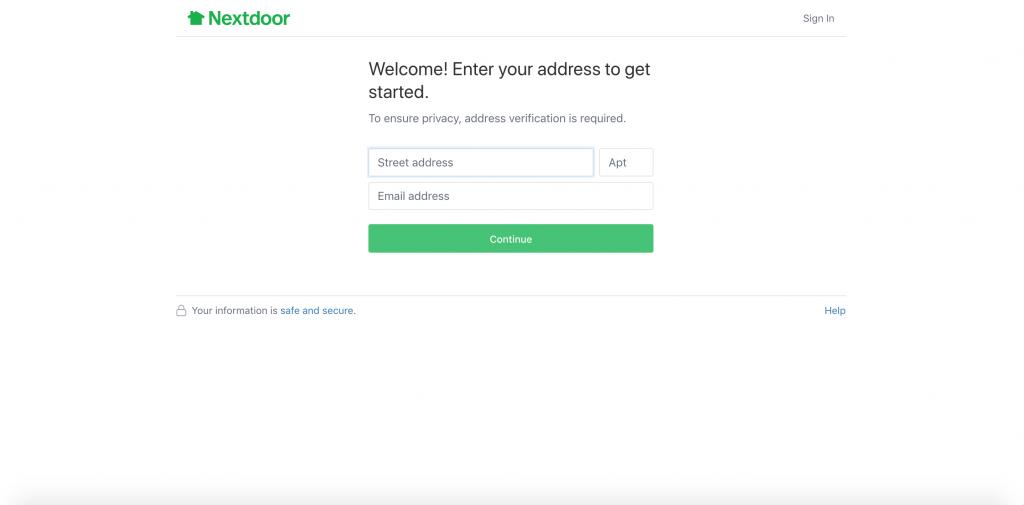 2. Once you are signed in click on the 'Lost & Found' section.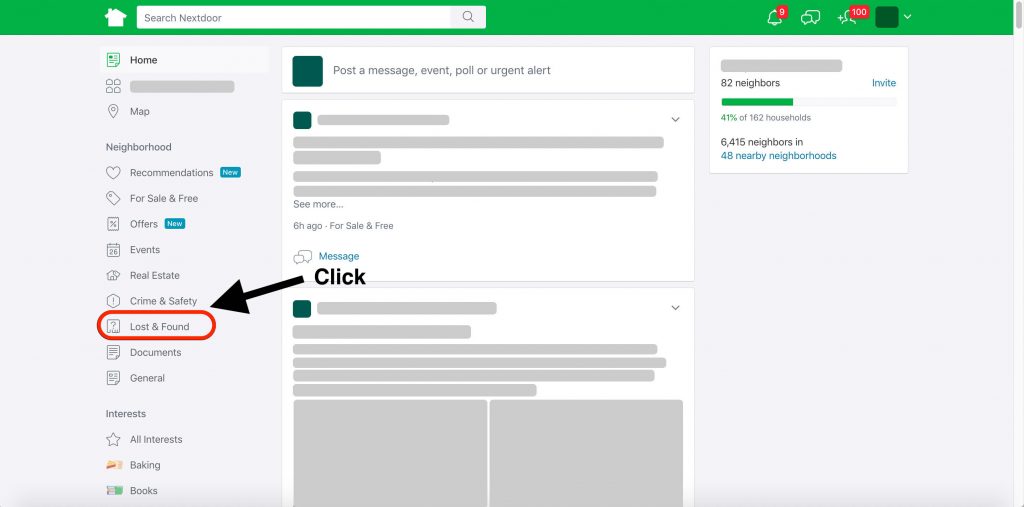 3. Click the 'Add New' button.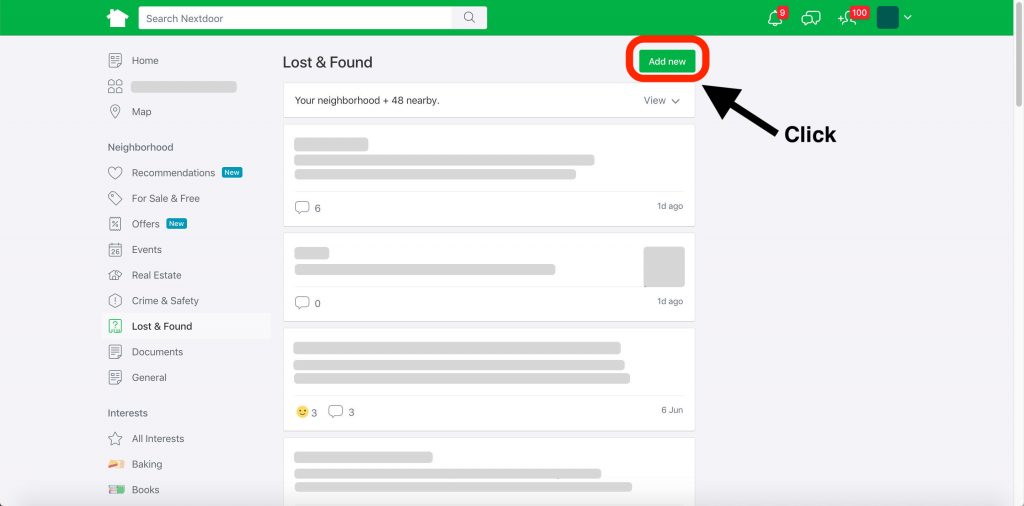 4. Go to PawBoost's Lost & Found Database, find the pet's alert you want to share and click 'View Pet.'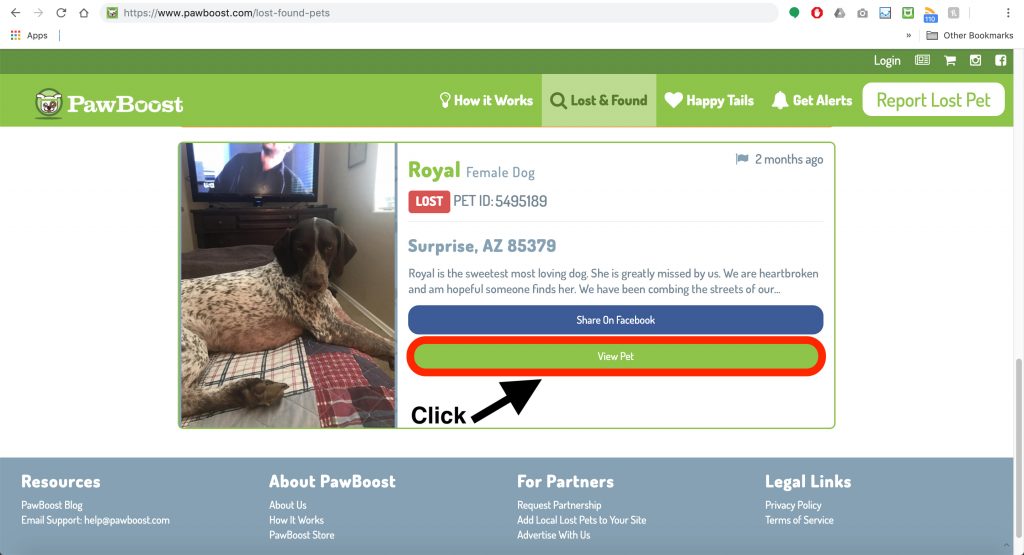 5. Copy the pet's URL.
6. Go back to the Nextdoor's tab in your browser. Choose the neighbors you'd like to see the post, add a subject line, paste the pet's URL into the message and click the 'Post' button.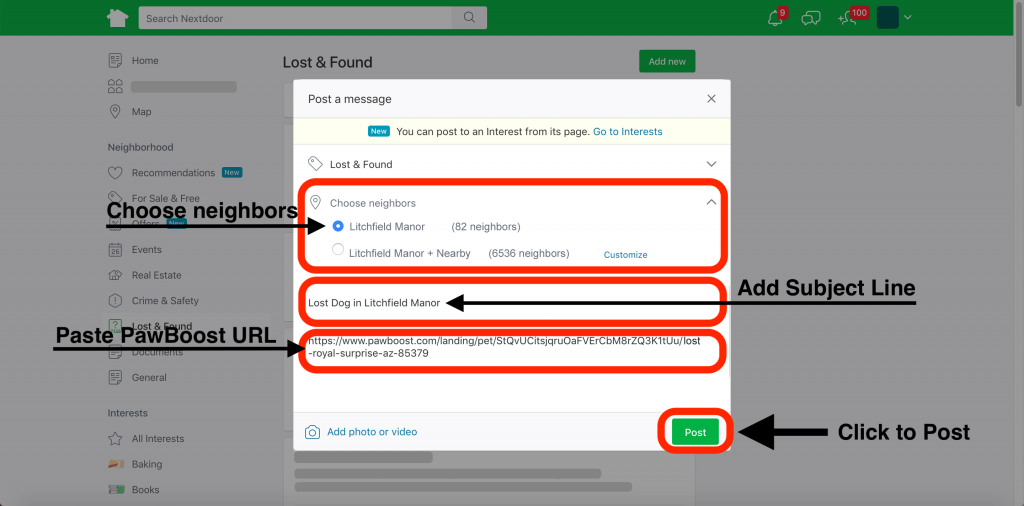 Congrats! You've officially shared your first PawBoost alert to your neighbors 🙂