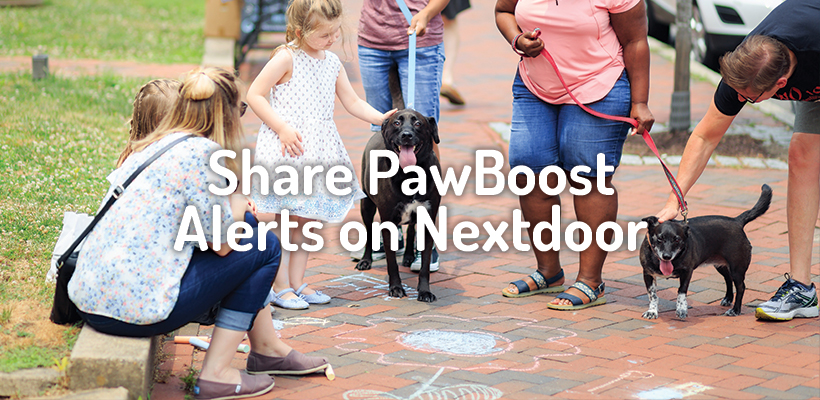 How to Post Lost and Found Pets on Nextdoor with Free PawBoost Alerts
Updated on September 26, 2023
How to Spread the Word and Post a Lost Pet on Nextdoor with PawBoost
Nextdoor is a platform that brings communities together making them safer and stronger. We've partnered with them to spread the word about lost & found pets! Learn how to share a PawBoost alert with your neighbors on Nextdoor using these 4 easy steps:
1. Create Your Nextdoor Account
Create an account or sign in to your Nextdoor account. Please note you will need to verify that you live at your address to join your neighborhood.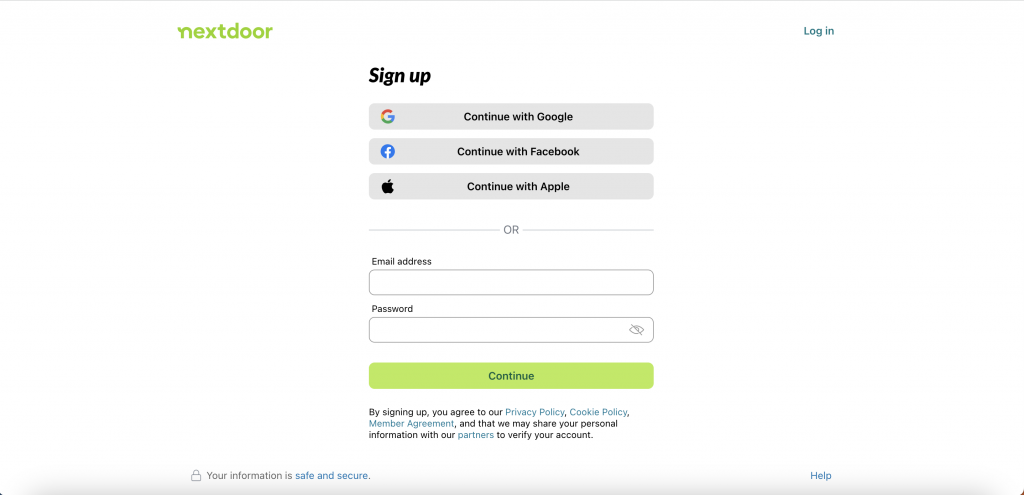 2. Find Your Lost Pet Alert on PawBoost
Go to PawBoost's Lost & Found Database, find the pet's alert you want to share and click the 'Share On Nextdoor' button.
3. Click 'Share on Nextdoor'
You will be directed to Nextdoor's website or app and a prefilled post will appear.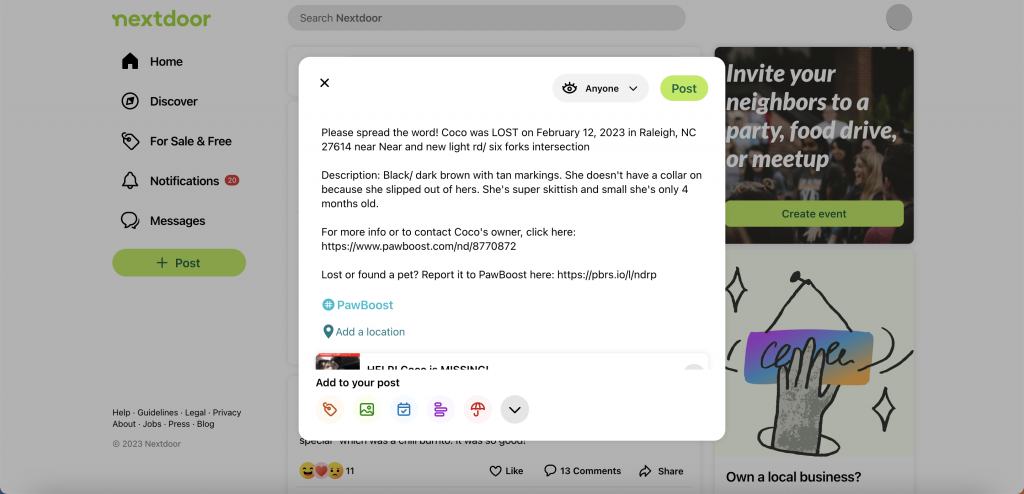 4. Select Your Settings and Post!
Select privacy settings to choose the neighbors you'd like to see the post and click the 'Post' button.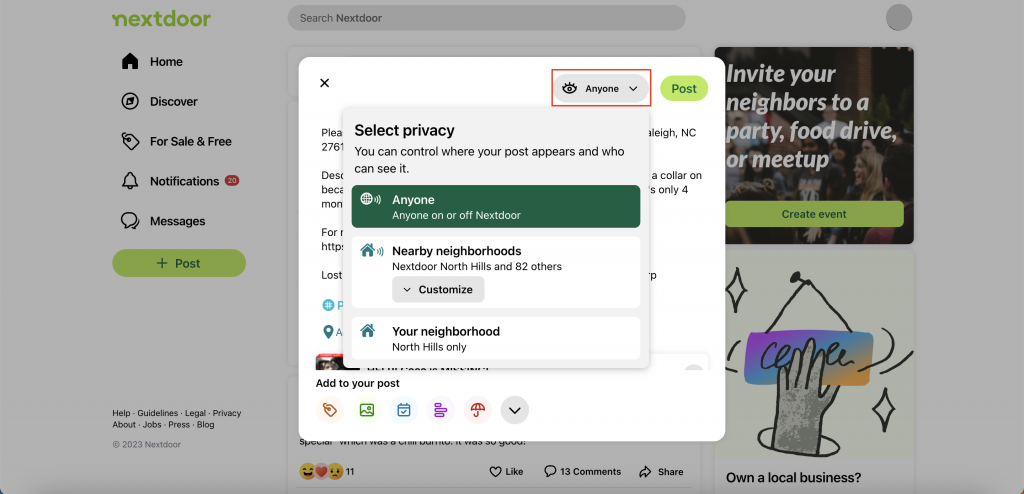 Here to Help Get Lost Dogs and Cats Get Home Sooner
Congrats! You've officially shared your first PawBoost alert to your neighbors 🙂
Search the #PawBoost to see lost & found pet alerts in your area!
Share lost pets to Nextdoor directly from our email alerts too!