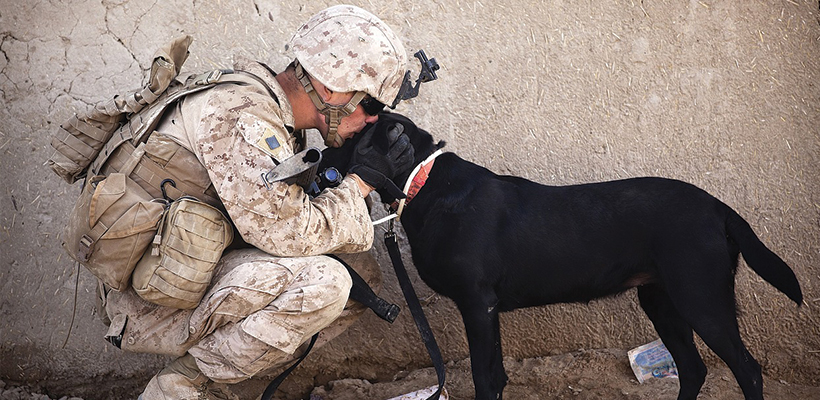 Vets & Pets
This article is contributed by guest writer, Barbara M.
Vets & Pets
It's no secret that owning a pet provides a nourishing sense of comfort and companionship to those that have them. Whether a canine, cat, bird or bunny, all pets offer unrequited attention and affection unparalleled to that of their human counterpart.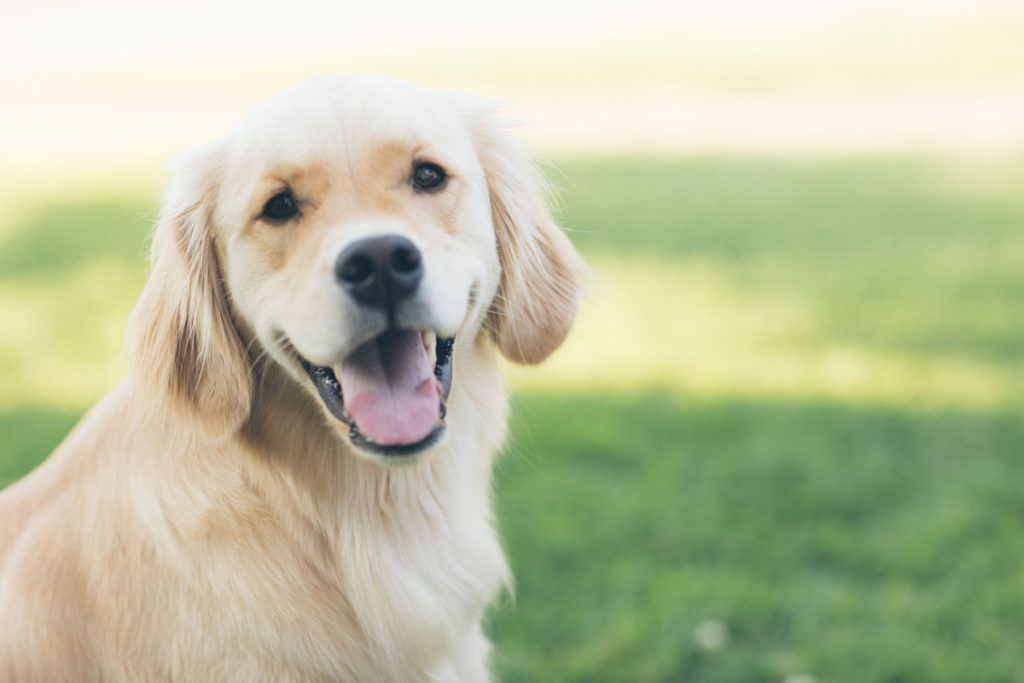 Photo Credit: John Price via Unsplash
Some people truly deserve and need the extra love from four-legged friends. Military personnel devote their time and energy to defending their country both in garrison and overseas. These brave heroes must often cope with the emotional, physical, and mental tolls that result from military service. The service people's rigorous training schedule frequently leaves them with little time to create and sustain relationships on a deeper level with others. These hardships designate veterans as ideal contenders for cohabitating with pets who undoubtedly offer emotional support. Whether in-service or as a veteran, adopting a pet fosters a meaningful relationship despite demanding work obligations.
Childers & Mako
Sergeant Timothy Childers, a veteran who served 5 years with the 82nd Airborne Infantry at Ft. Bragg, reflects on his experience in the military and his reliance on his blue pit, Mako, "I could have the worst day or come back from a grueling training event, but he would always be there to provide support."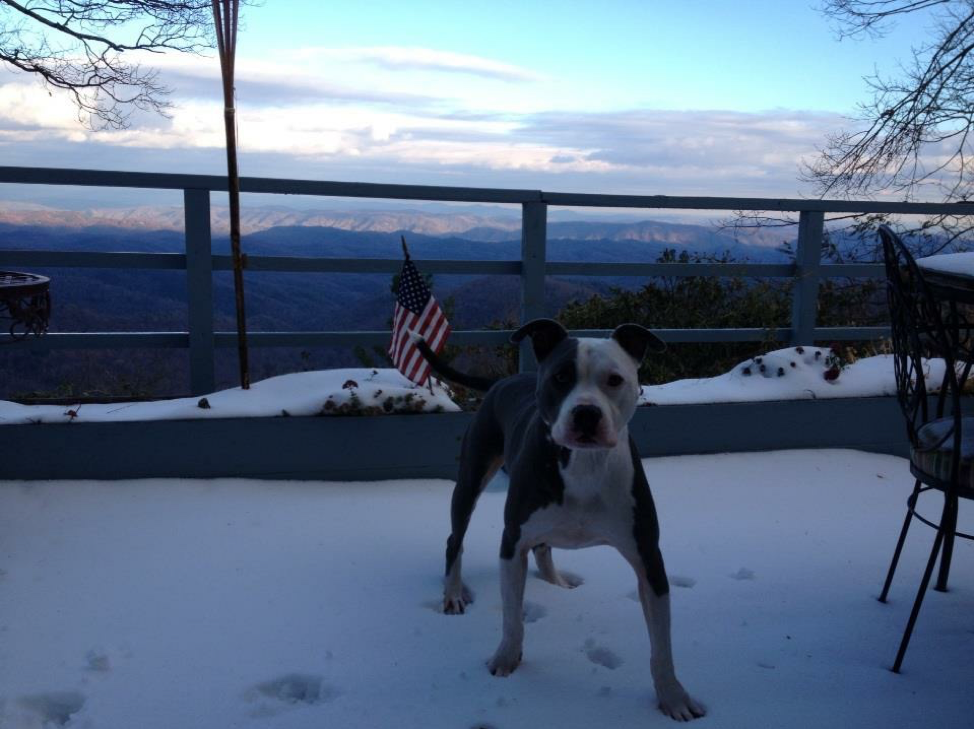 Photo Credit: Sergeant Timothy Childers
Support arrives in different packages for different veterans. For the sergeant, Mako's companionship bolstered his emotional and mental health.Childers rescued Mako from the local Humane Society where Mako was held after being found chained to a telephone pole with no food or water. Mako reciprocated the care and support from Childers tenfold, especially throughout his contract with Uncle Sam. Childers contends, "Mako helped me on a daily basis get through the emotional toll that being in the military takes on you."
While in service, Childers worked an exhausting 10-hour day 5 or more days a week, which left precious little to help balance his personal life with his family. The hours were long and the work was taxing, which inevitability culminated into a dismal lifeview at times. However, coming home to his accepting pup never failed to replenish his spirit and help him ease back into a civilian state of mind.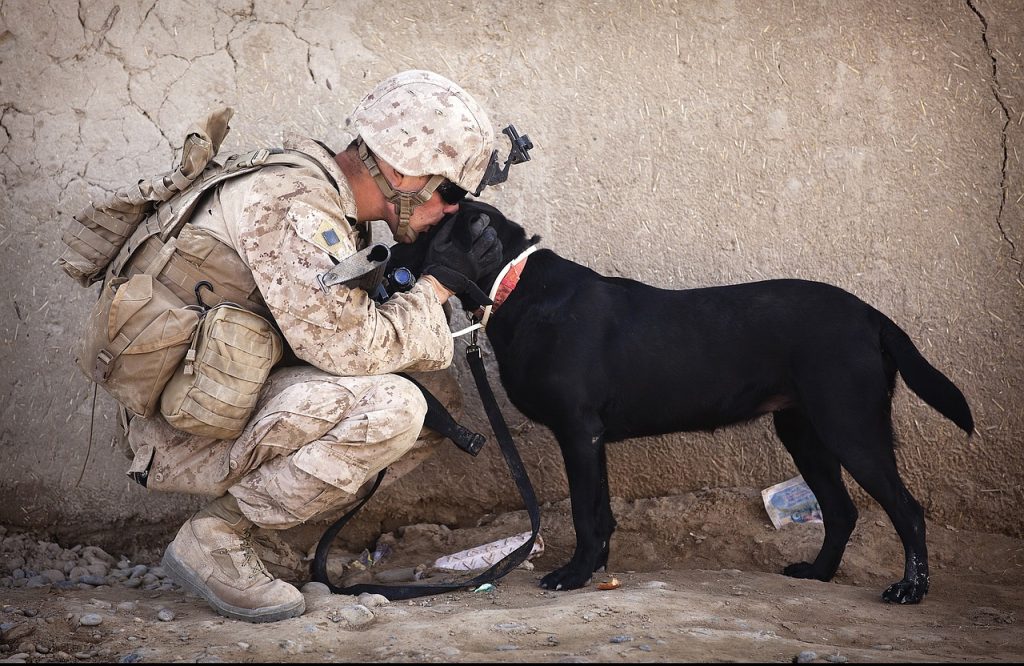 Photo Credit: skeeze via Pixabay
Mako's unwavering love and upbeat and energetic nature frequently lifted Childers' spirits on the challenging days that seemed unending. Childers recalls returning from a 9-month deployment from Iraq and Syria, and the immense relief evident on everyone's faces, especially Mako's, when he crossed the threshold into their home. In the months that followed, Childers combatted the mental hardships that often accompany and result from deployments overseas. Mako's goofy grin and eagerness to please proved paramount to keeping depression at bay. In fact, Childers discloses, "Having Mako was crucial to my performance as a soldier and as a husband." Childers' special bond with his dog helped find him see the positives to life, and he relied on Mako as a source of indistinguishable happiness.
Now as a veteran, Childers feels the void without Mako, who passed away in April 2018. "Loving a pet is completely different than loving another human. There is no comparison." Mako played a significant role in Childers' life, whether as an eager walking partner, committed cuddler, or just a good listener.
Childers has much to be thankful for, and chiefly is the memory of his "puppa supreme" that offered invaluable support and dedication to his dad. Photo Credit: Sergeant Timothy Childers
Helping Vets
There are several organizations available to help match veterans with a compatible furry friend. Childers encourages his fellow veterans to adopt from a rescue organization as a means to recover from the mental and physical consequences of serving in the line of duty. "There are plenty of shelters and organizations that give you the animal you want and give the animal the owner they deserve." Are you a veteran in search of a devoted and furry companion? Please visit your local animal shelter, or one of the below websites, for more information about securing a furever friend.
Pets for Vets – https://petsforvets.com/
Pets for Patriots –https://www.petsforpatriots.org