Featured Happy Tails! September 2019 – Lost & Found, Dogs, Cats & Pets That Were Reunited in September
Featured Happy Tails! September 2019 – Lost & Found, Dogs, Cats & Pets That Were Reunited in September
PawBoost loves to share happy endings! Read September's Featured Happy Tails to learn how these fur babies were reunited with their families.
Love these Happy Tails? We love sharing them! Click here to read more.
---
Connor: Lost Dog Reunited in Troutman, NC!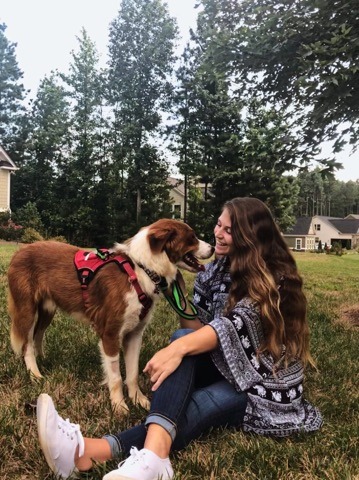 "Connor and I were at a friend's house in Troutman in a fenced in backyard when Connor managed to slip through the fence. He was just recently adopted from a shelter and he was a stray prior to the shelter, so he was used to running from people and finding food on the streets. Through PawBoost, I met a Good Samaritan who offered to help catch Connor, who was spotted multiple times in and around the neighborhood.
The Good Samaritan helped us transport and set up a humane trap, which we ultimately caught Connor in after TEN days! I would recommend PawBoost to a friend because Connor's post was shared hundreds of times, which means hundreds of people knew that my dog was out there missing.
People shared my post, offered advice, and helped search for my dog, all because they saw a PawBoost post on Facebook. Several people came together for one common goal; catching Connor! I am thankful beyond measure for each person who saw my post and shared it. If you're debating creating a PawBoost post for your lost pet, do it! It was well worth it."
---
Meatball: Lost Dog Reunited in Loveland, CO!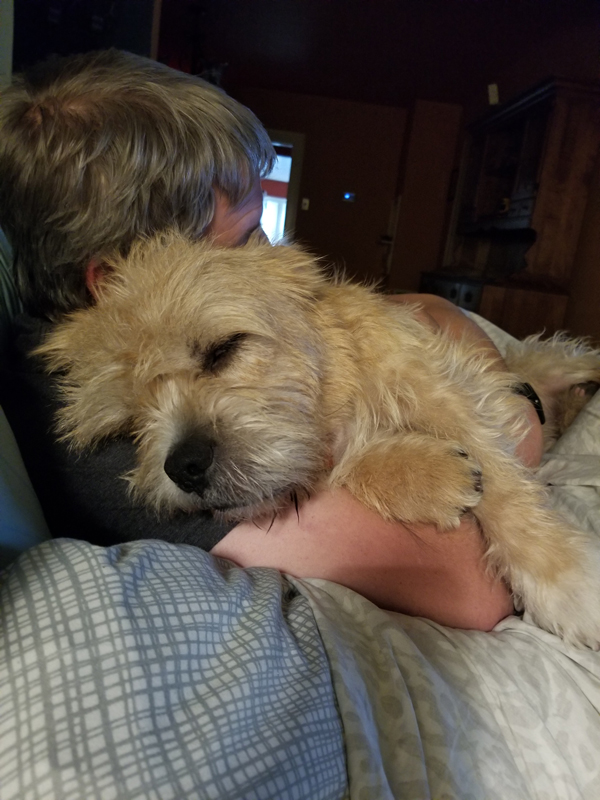 "Meatball is a recently adopted rescue dog. He was spooked walking past a person and wiggled his unusually long body out of his harness in 2 seconds flat and bolted. He was in an unfamiliar town and a very busy area, so he ran frantically for 8 hours straight before found.
A group of four people stopped traffic and wrangled Meatball into a car then called us to reunite. PawBoost was absolutely able to help in the amount of people that were able to share his alert. The flyers were helpful as well as we were posting them in neighborhoods based on sightings.
I would recommend PawBoost! Especially in this situation, we were in an unfamiliar town to him. The more we could let people know to look for him was our only hope! Thank you! We are very thankful to have him back and he's got a fancy, new GPS collar on the way."
---
Chik'n: Lost Bird Reunited in Lahaina, HI!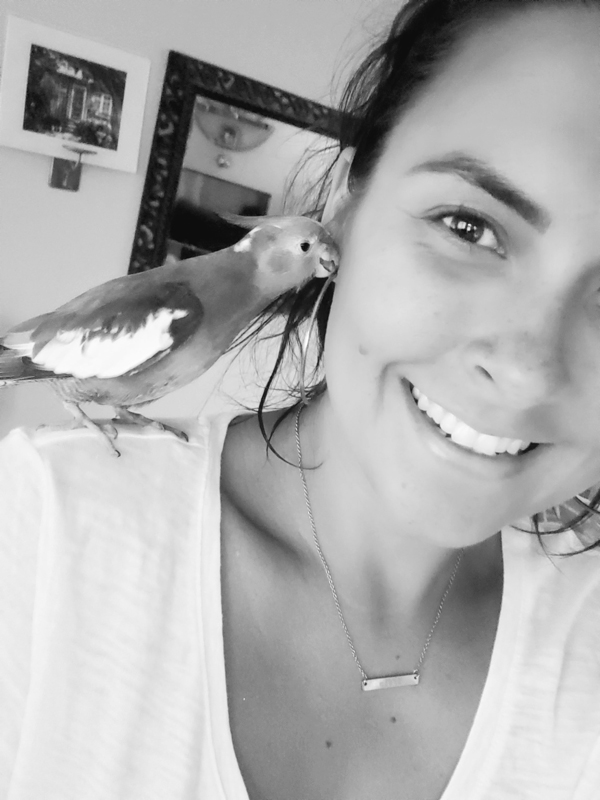 "Chik'n is a free roam bird in my home. She has a cage but it's always open unless I'm going to be gone for a long period of time. I had a plumber at my house and she got freaked out and started squawking to be let out of her cage. So reluctantly I let her out and told the plumber to make sure that my screen door was closed at all times. As he was leaving he accidentally dropped his toolbox, which freaked her out and she flew out the door.
I get a call about a month later from a woman that saw her on her balcony so I went over to get her. As I opened the screen door to her balcony the metal scratched together and she got scared again and flew away. I would hear her around for a few months, but I could never see her. I left her cage outside hoping she would be drawn to it but no such luck.
One Thursday night, I get a text from an unknown number with a picture of a gentleman holding a Cockatiel saying he thought they had my bird. We texted back and forth and I found out that he tried to take her to the condo's front office but she flew away while he was walking there.
The condo where this gentleman was staying is right across the street from my house! I spent the next couple of mornings hanging out in the spot where he spotted her and I dropped bird seed and just watched out for her. My plan was to do this for the next couple of weeks until she started to learn that I was bringing food and to fly down to me.
Thankfully, I didn't have to wait that long! I got a text 2 days later saying chik'n flew to their condo. I asked if they had her inside and they said yes and sent me a picture. I went over immediately and walked into their condo and started BAWLING! That was my baby!!
I WILL ABSOLUTELY recommend PawBoost to EVERYONE I know that has lost or found a pet. Because of PawBoost, I was able to reunite with my little Chik'n after 21 MONTHS!"
---
Whiskey: Lost Cat Reunited in Rock Hill, SC!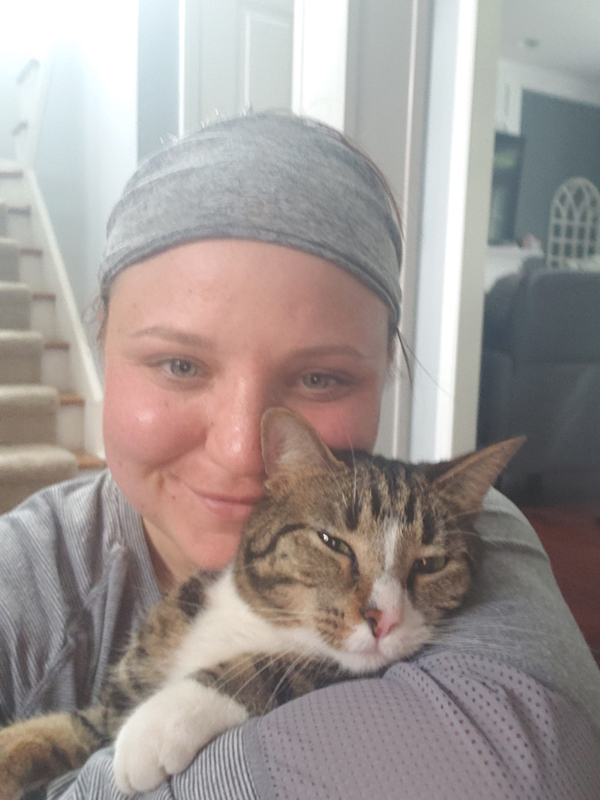 "Whiskey bolted out of the back door at midnight one Sunday. We ran after her but she was so fast I couldn't catch her. We searched until 4am trying to find her, but because she went through neighbor's backyards it was difficult to track her down. We didn't want to enter their backyard's without permission, especially at that hour.
As I was leaving through my garage that Tuesday to hand out missing flyers and ask neighbors if I could search their backyards, there was a bird that was stuck in my garage since I had left it cracked for her to return home. As I stopped to try and help the bird I heard a MEOW IN THE GARAGE. She had wedged herself behind a large cabinet and fridge. I had to pull the fridge out and she jumped into my arms.
PawBoost was able to help me find her. Because of the Facebook post they shared, several people left helpful tips such as leaving the garage door cracked, smelly food out, her litter box out, and an article of my clothing outside. I followed every single recommendation and she came home.
I would 100% recommend PawBoost to everyone I know. It was comforting having a service to help spread the word about my furry child. Through the sharing on social media I was gifted with helpful tips that helped my baby return home. I am so thankful and grateful."
---
Bennett: Lost Cat Reunited in La Mesa, CA!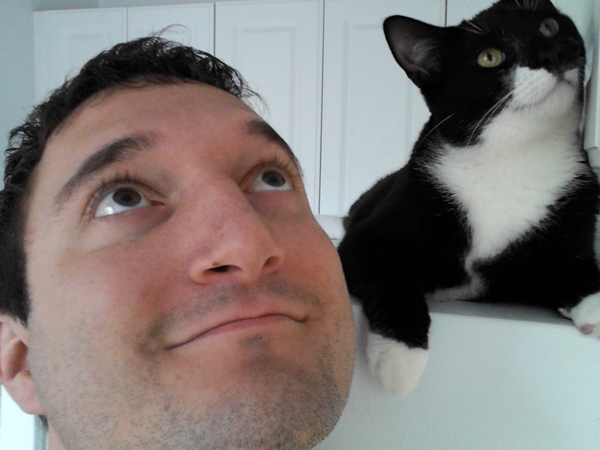 "Bennett went missing from a three story balcony one Friday afternoon. We didn't know if he jumped, hopped the stairwell, roof, aliens, portal… etc. We were very worried. We didn't know where to turn. Luckily, PawBoost was there and we uploaded a photo and description. We immediately received comments and suggestions.
It was nice to know there were people that cared and wanted to help. We searched high and low for two days. We almost had a match, but it turned out to be another cat very far away. Finally, we realized he may not have gone too far, so we sprinkled cucumber around our complex: one of his favorite treats.
Surely enough shortly thereafter he appeared in the bushes below, hesitant to come back out into the courtyard. Everyone in our complex has dogs, so it was obvious he must have been close the whole time, but scared to death to make a run for the stairs and back up to our apartment.
We lured him in with more cucumber and a can of wet food, until finally one of us got close enough to calmly pet him and be recognized. We picked him up, took him in and gave him a thorough cleaning. Other than that he looked quite fine, just shaken up a bit; no injuries. We plan on taking him to the vet as soon as possible, just to get him checked up and maybe a bath.
PawBoost was such a great help because it got the word out fast, and reminded us that there were people in the community that cared. We also liked the available upgrades, in case we had to turn it up a notch. We would definitely recommend PawBoost to anyone who has lost their dear animal family member and friend.
There are other platforms out there, and we think the more you post the better, but PawBoost is the most robust solution. It offers more options, better interface and the response time is fast, just to name a few. Thank you, PawBoost!"
---
Love these Happy Tails? We love sharing them! Click here to read more.