Happy Tails! February 2017 – Lost & Found, Dogs, Cats & Pets That Were Reunited in February
Happy Tails! February 2017 – Lost & Found, Dogs, Cats & Pets That Were Reunited in February
PawBoost loves to share happy endings! Read February's Happy Tails to learn how these fur babies were reunited with their families.
Love these success stories? We love sharing them! Click here to read more.
---
Gemma: Lost Dog Reunited in Rogersville, TN!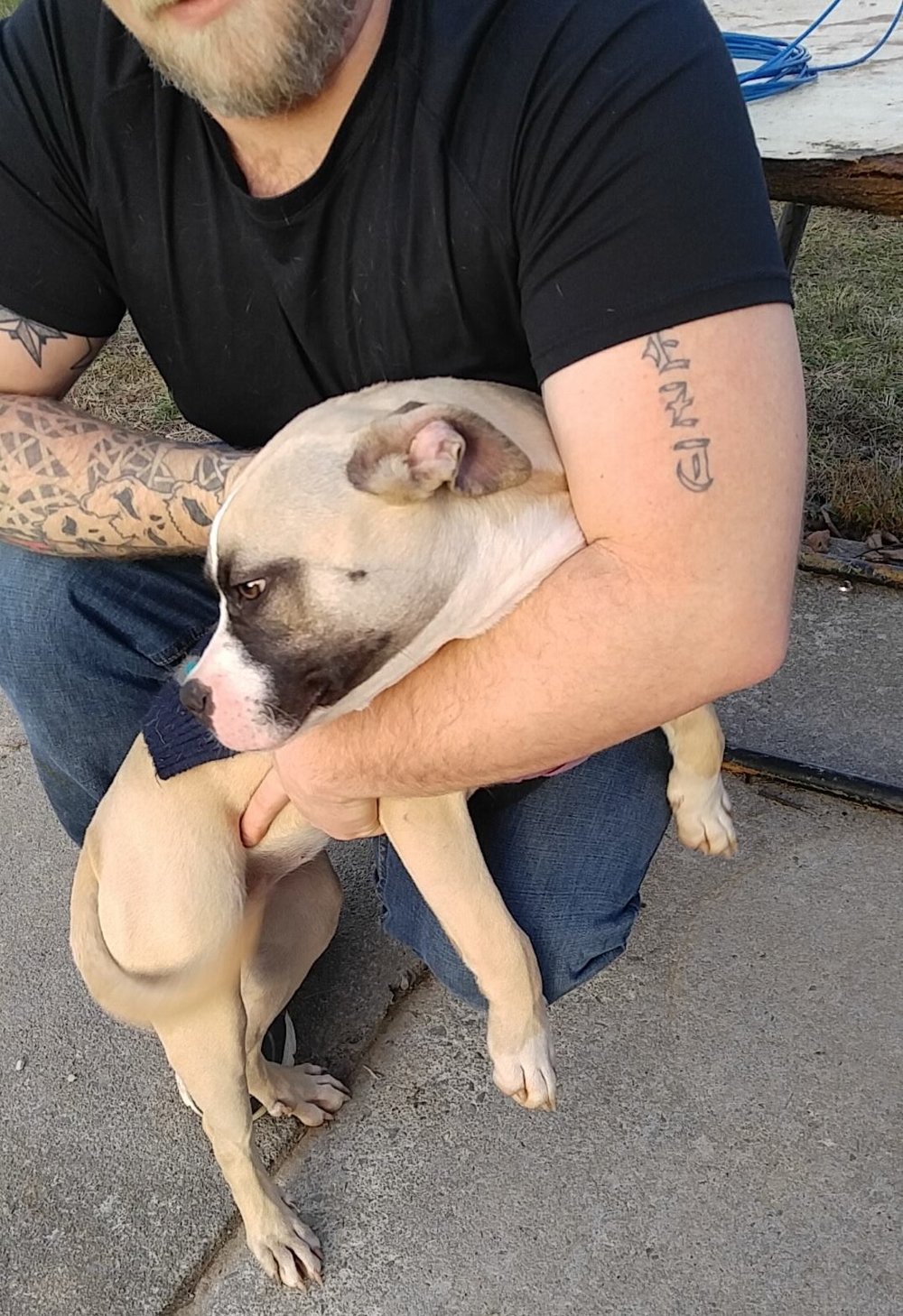 "Gemma went missing on January 16th when our daughter let her and our other dog, Izzy, outside. When Izzy returned home without Gemma, we became concerned. She never runs off by herself. My boyfriend went outside looking for her while I was at work. I posted pictures of her on Facebook and waited and hoped she would be home that night. The next day she still wasn't home. That's when I found the PawBoost website and registered her as a lost pet hoping that someone had found her and taken her to a shelter or at least had seen her out.
Literally no one in our neighborhood had seen her at all. PawBoost sent out the alert to the Humane Society in Rogersville where we had originally adopted Gemma. We even went and filed a police report on her in case someone had stolen her. The day after the shelter posted her photo she was found just a few miles away from the house. A woman commented on the shelter's post about Gemma saying that she had her and she was safe. The post had been shared nearly 100 times.
We went and got her today and have never been so relieved in our lives. I would definitely recommend PawBoost to anyone that has a pet go missing. It's so important to have help reaching out to shelters and vets in the area. If not for you guys I'm not sure we would have found Gemma as quickly as we did. Thank you all from the bottom of our hearts!"
Spread the good news! Thank you to everyone who shared her alert and to the shelter that helped bring them back together. Gemma is another safe baby at home with her family! 🙂
---
Jamila: Lost Cat Reunited in Miami, FL!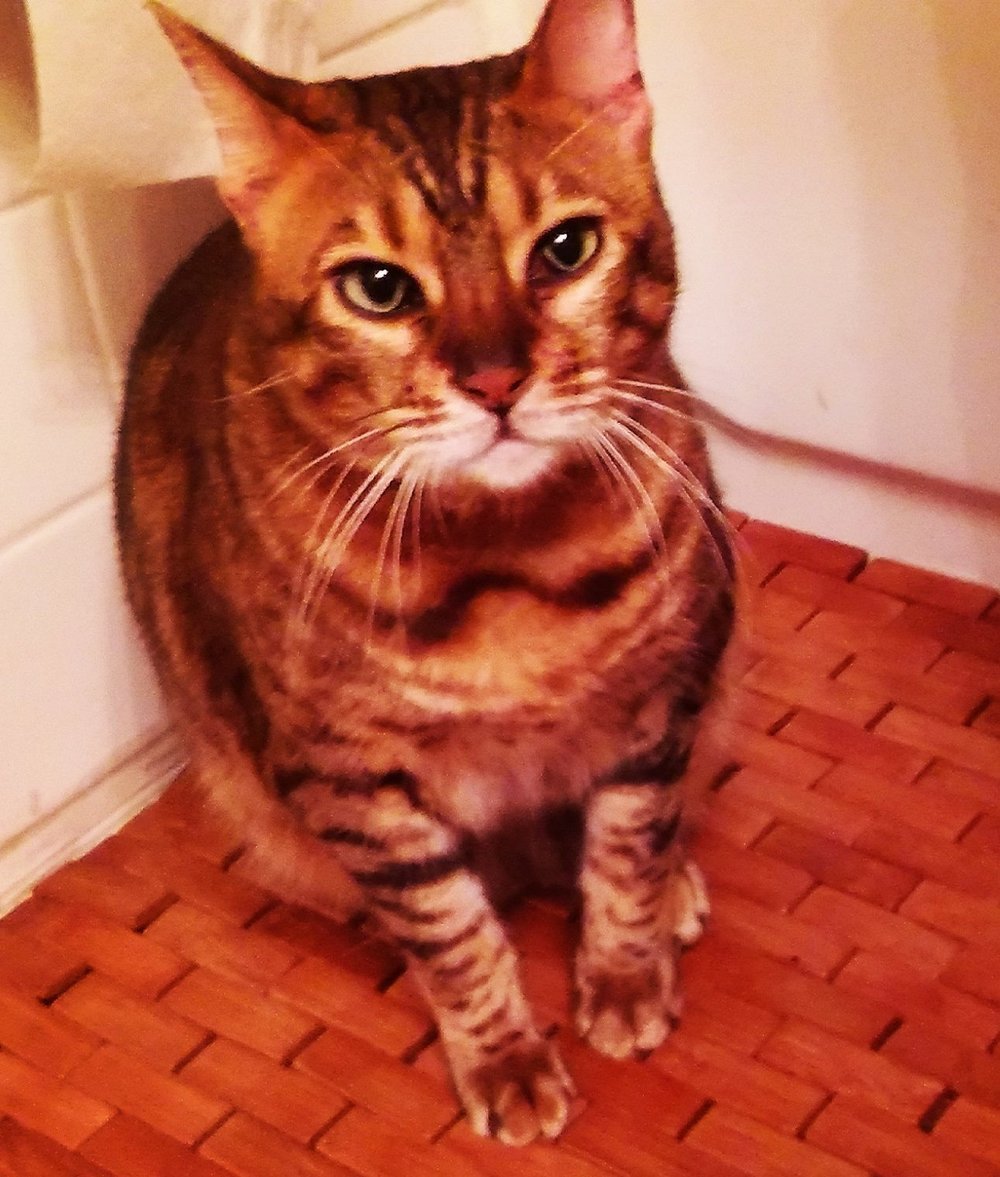 "Jamila snuck out of the house when I least expected it. She became attracted to the nearby road and the sounds of cars passing by. She often searched for the chirping of the parrots that visit our outside tree and was always intrigued every time I would open my front door. One Sunday afternoon, I opened the door for a very short period of time and she sneakily became brave enough to explore the outside without any collar or form of identification. She has never ran away before. After endless searching and posting a missing pet notice via social media and websites like Craigslist, I came across PawBoost.
Pet lovers have communicated with me to give advice on how to actively search for my pet. For instance, leaving her bowl outside, providing hints of the owner's scent to help her track her way back home, searching between crevices and under stairways, etc… Words of hope were shared with me. Through these individuals, I also learned of other resources that PawBoost has to offer such as free online flyer-making and email blasts that are sent to nearby pet businesses to facilitate the searching process. At last, she has been safely brought home. And I have to give an earnest thank you to this website for being so resourceful and helping bring her back home. I would highly recommend it to all the pet lovers to keep this resource handy when stressful moments like this happen."
Spread the good news! Thank you everyone for sharing Jamila's alert to help bring her back home. One of Jamila's eyes was slightly irritated, but she is back home safe and sound 🙂
---
Limonsito: Lost Cat Reunited in Addison, IL!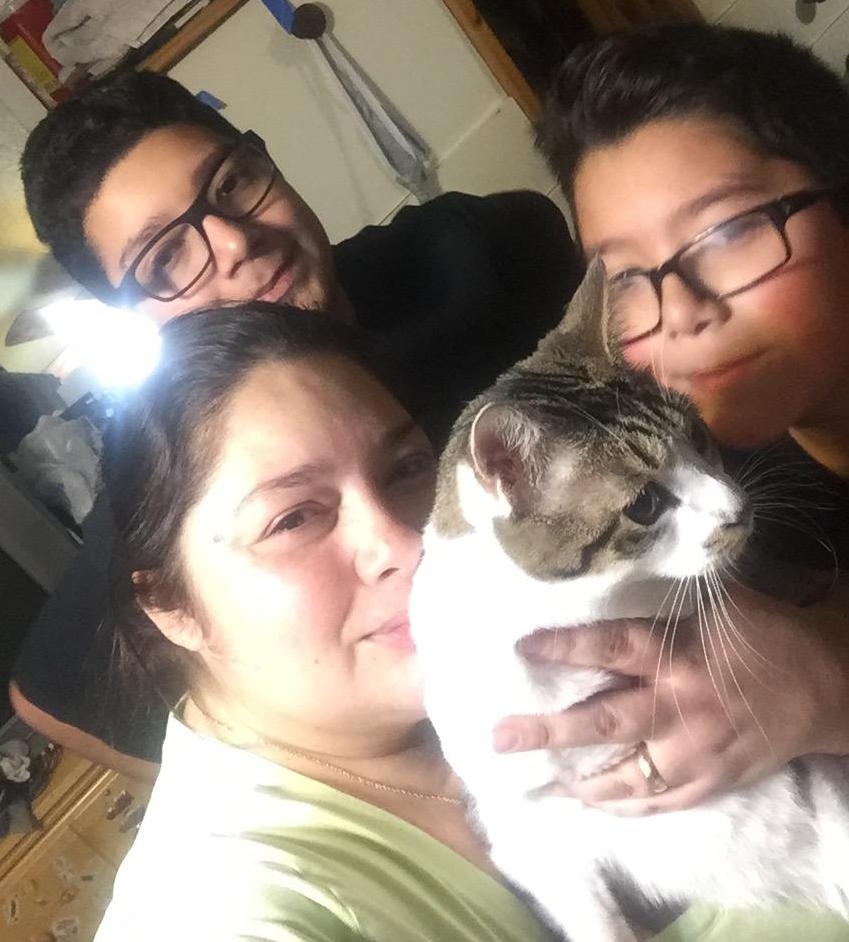 "One day, I had a technician from the phone company come to my home so I put Limonsito and my other dog in a room, but I didn't notice the window screen was ripped and he escaped. He didn't have a collar on, although he is microchipped. About 2 hours later, I noticed he was missing so I went out looking for him. My two boys came home from school and my 14 year old and I continued walking around our neighborhood, while my 12 year old stayed home in case he came back.
When we went back home for a break, my son showed me PawBoost where he had already made a missing poster. It was wonderful how easy the website was to find even for my 12 year old. We read all of your valuable tips and recommendations of what to do. We posted a bunch of flyers, split up to look for him, called shelters and police stations, posted in social networks, asked around with neighbors, and visited shelters. We actually heard from a neighbor that someone found and took Limonsito in.
About an hour later, I got the call from that gentleman and he had my Limonsito at his house. He saw him wondering around and since it was extremely cold outside and he had no collar on he was a Good Samaritan by taking him in. He saw my sign and that's why he contacted me. We had no idea how hard and painful it would be to have a missing pet, and it was the worst experience our family had experienced in the last few years. A real nightmare.
I would definitely recommend PawBoost to everyone I know. We got our happy ending but only thanks to your wonderful website. When we face difficult and desperate situations our minds don't work properly and our emotions are on a roller coaster. I have no words to describe my gratitude that my family is complete again. Thank you PawBoost for your time and effort in helping us."
Spread the good news! Thank you to everyone who shared Limonsito's alert and to the Good Samaritan who gave him shelter. Limonsito is as happy as can be to be reunited with his family 🙂
---
Riker: Lost Cat Reunited in Flemington, NJ!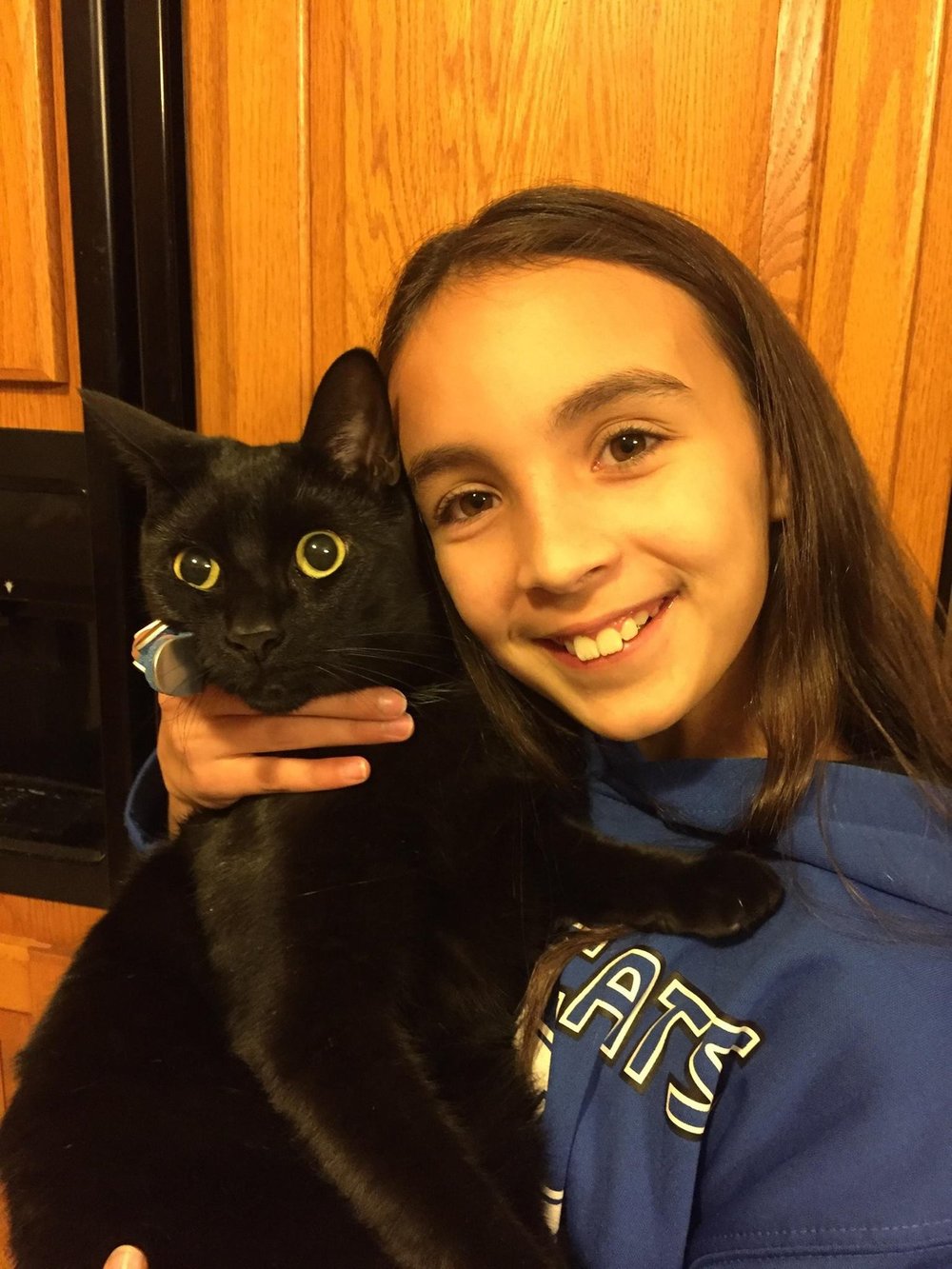 "Riker is an indoor-only cat, who disappeared on Friday, Jan 6, the last day we recalled seeing him. We noticed he was gone the morning of Jan 7, before anyone had left the house, as he is usually quite involved in our morning routine, and instead his sister, Elsa, was milling around in his place. After a triple check of every crevice in our house, lots of calling and food shaking, we came to the conclusion he had escaped. We have a 3 year old daughter who has been very interested in opening and shutting the door to our garage lately, and Riker has on occasion slipped into the garage when the door was opened. Unfortunately, that night we had left the garage doors open for our oldest daughter to return from a play date, and suspect that the 3 year old inadvertently let him into the garage, and from there his curiosity got the better of him. We closed the garage doors for the night, and probably trapped him outside.
The first weekend he was gone, we had light snow, so we followed every cat print we could find in our neighborhood. I posted the PawBoost alert, and papered our neighborhood with flyers to make sure those closest to us were on the look out for him. While PawBoost itself did not directly lead to his recovery, it did allow some well wishers the opportunity to give me some advice on what typically happens when an indoor cat escapes. Based on his recovery, Riker was a prototypical indoor cat escapee. He stayed close to the house, too scared to make noise or make himself known. Based on the advice on escaped indoor cat behavior, we put out a humane trap with cat food, set up a wildlife camera, and focused on trying to draw him back to our house.
Ultimately, Riker returned when he was hungry enough to overcome his fear, and finally showed himself roughly two weeks after he first disappeared. He was hidden under the shed in our own backyard, where we had checked with a flashlight every day, called to him, shook food, and periodically put out the trap nearby. He was not venturing out, and he was not spotted on our wildlife camera during that whole period. On the day he finally popped out, my husband saw him from the house, but he ran under the shed again and wouldn't come out. Because he is a fully black cat with no distinctive markings, we couldn't be sure it was him. Later that day, my daughter checked the shed, heard an awful meow (like it was broken!), saw a tail, then eyes. She shook some cat treats and he ventured out right into her arms. He was skinny and muddy, with frostbite on his ears and on the pads of his feet. He gobbled up a can of wet food and has spent the last few days snuggled up in our arms or at our feet. He is the same cuddly cat we always had.
PawBoost provided me great advice on how to search for an indoor cat who has gone missing. It gave me some peace of mind that he wasn't dead, and now matter how much we searched, we might not find him. We had to be patient and wait for him to find us. Which is exactly what happened. I would absolutely recommend the service to connect people with experts in finding lost pets, and to give hope and peace to broken families waiting for the return of their beloved pets."
Spread the good news! Thank you to everyone who kept an eye out for Riker and shared his alert while he was on his outside adventure. Don't forget to be patient and hopeful while you wait for your beloved pet's return 🙂
---
Ember: Lost Dog Reunited in Palm Bay, FL!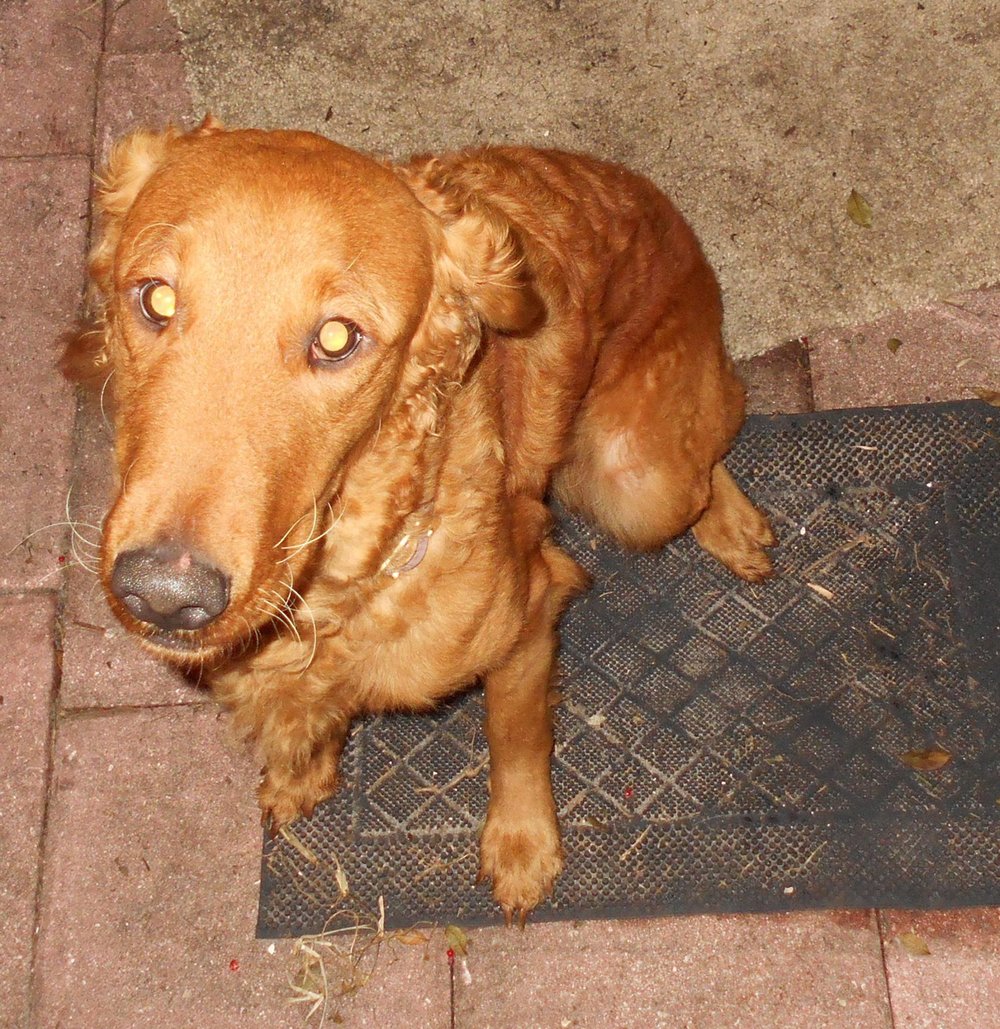 "Thursday night I came home and I let Ember out to go potty and I didn't realize that the lawn people left my side gate open. Well, she took that as an invitation to go exploring and about 15 minutes later I open the back door to call her inside and I noticed she was gone. I immediately got both of my children in the car and started searching the neighborhood. After no luck I came home and I did a Google search and I found PawBoost and I decided it couldn't hurt. So I signed up and I posted her on the website. I was sent a link to connect it to my Facebook and immediately I started having people wish me good luck and praying for me and one person even gave me some suggestions of other websites to look for her on.
Then, Friday morning I got a post stating that somebody saw her in a neighborhood down the road from us. I was able to email the person from this post to ask them what time and where they saw her. I logged back on to your website and I was able to print some flyers that PawBoost made for me. I got them laminated and I hung them all around the neighborhood in which I was told she was in. And with the help of all the wonderful people living there I got many phone calls and texts letting me know when and where they saw her.
At 8:40 p.m. Friday night we finally found our Ember. If it weren't for the wonderful network of people that you have on your website I would not have been able to find out where she was. Also, with the help of your flyers I was able to reach the families in that neighborhood who all helped me search for my lost dog. You helped take the stress out of worrying what to do next and putting the flyers together for me was great, because that was the last thing I wanted to do while looking for Ember. I will definitely let my friends and family know what a wonderful, helpful, and thoughtful network you have!"
Spread the good news! Thank you to everyone who shared Ember's alert and notifying sitings of her to bring her home. Ember's family is so happy to have her home!! Their family is now perfect again 🙂
---
Pookie: Lost Dog Reunited in Covina, CA!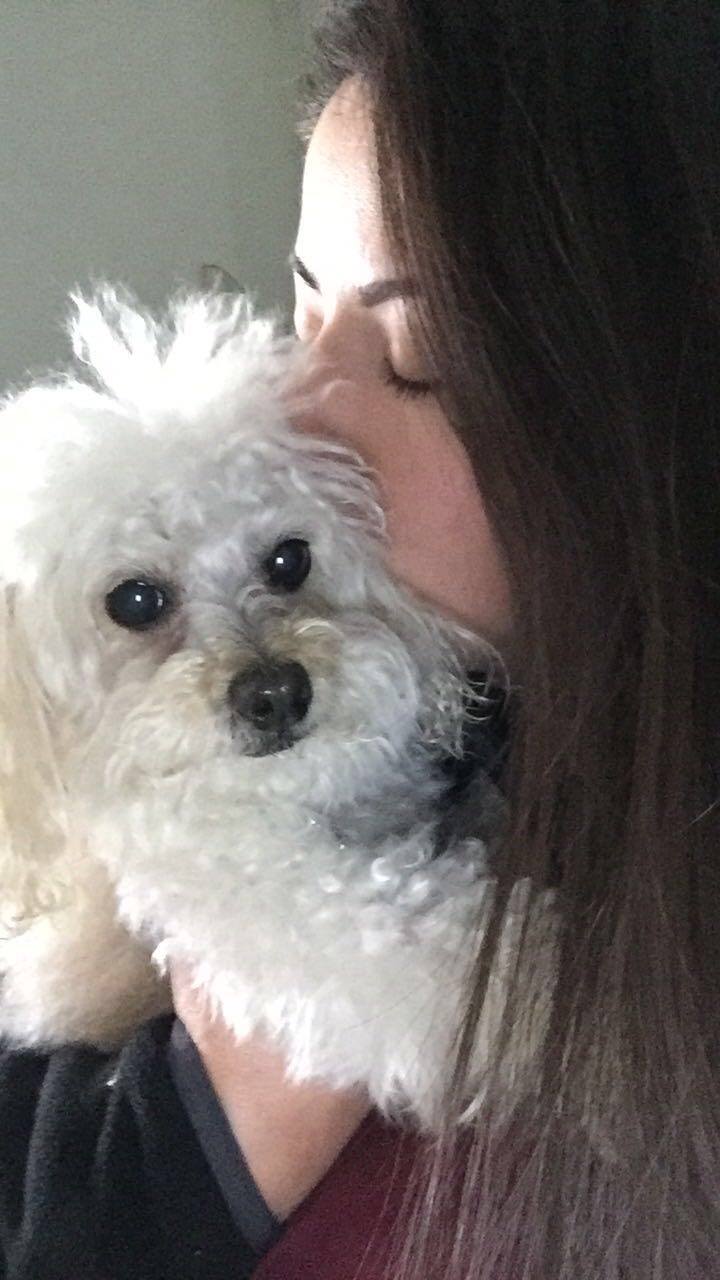 "Pookie is very tiny and easily escaped from my yard through a very old wooden side gate. She began walking her usual route we take her on for walks, but she must have lost the trail and got lost. The person who found her, spotted her at a busy intersection. Afraid of the loud noises of cars and people attempting to get her off the street, Pookie ran under a car. She was able to corner Pookie and retrieve her.
She then proceeded to ask nearby home owners if she belonged to them. Without any luck she logged on to pawboost.com and searched for dogs lost in the Covina area. She found her photo and information easily and reached out immediately the next day. I uploaded my lost dog around 12:00 AM and by 9:10 AM I received the wonderful text with a photo and the words, 'I think I have your Pookie. Give me a call.'
I absolutely recommend PawBoost to everyone! I logged on my Facebook immediately after picking up my dog and gave PawBoost all of the credit. I let all my friends know to use this service since it brought me back to my 12 year old best friend with paws. It was my first time using it and now actively review lost/found emails from PawBoost. If I can one day find a dog for someone else, that can be my way of thanking you and your wonderful website for helping me."
Spread the good news! Thank you to everyone who shared Pookie's alert and to the kind woman who saved her from the passing cars. Pookie is happy to be home with her human best friend 🙂
---
D'artagnan: Lost Dog Reunited in Puyallup, WA!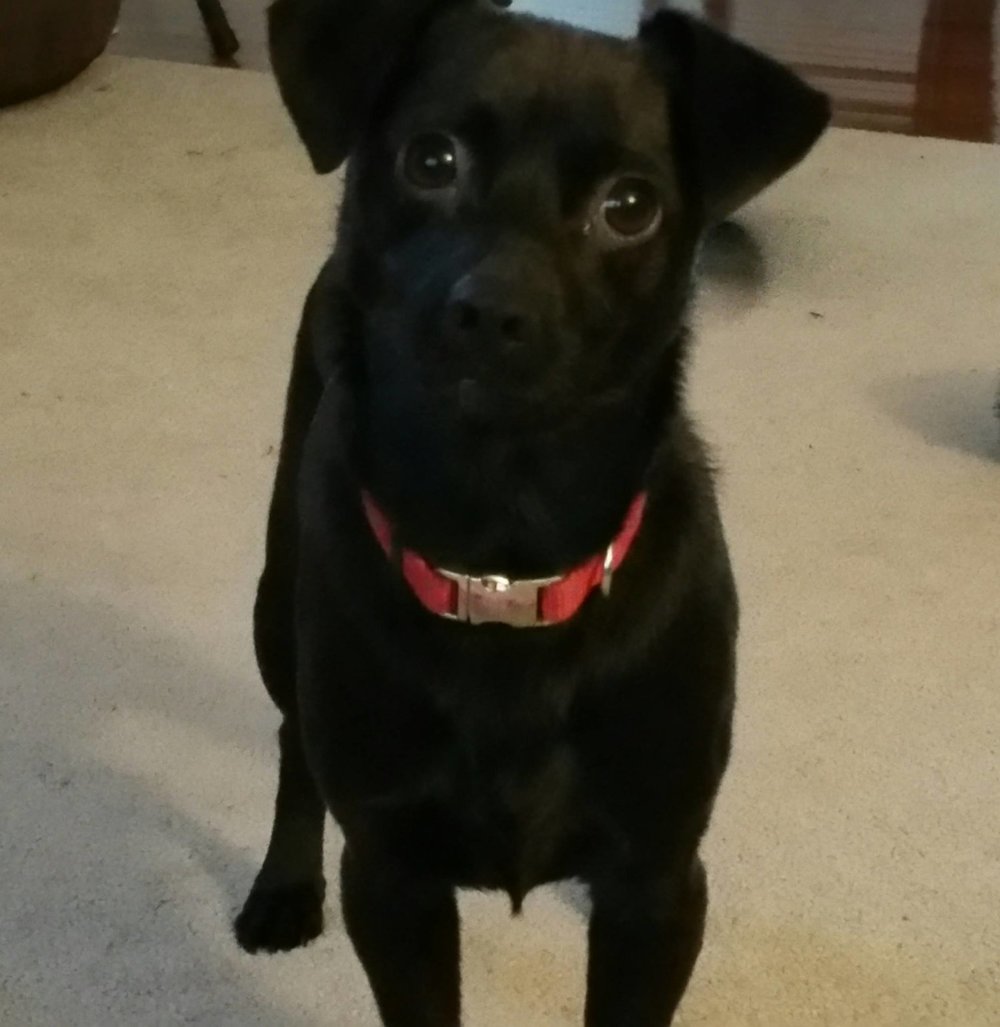 "D'artagnan was on a run with my mother when a couple of larger dogs, enclosed in a fence, came running and barking fiercely toward them. D'artagnan got scared and began to pull on the leash. It was the only time we sent him out without his harness and only his collar for a walk. He somehow managed to Houdini out of his collar and began to run back the way he came. My mom repeatedly tried to call him, but he was too frightened to listen. Soon, others pulled over in their cars to try to capture him. My mom couldn't keep up on foot so a stranger let her hop in her car and drove as fast as she could to follow D'artagnan, but he was too quick. Soon he was lost…
Luckily, someone saw D'artagnan's picture on PawBoost and called me Sunday afternoon. Their sister had recently recognized D'artagnan in her field that morning. She saw her sister shared a missing pet alert of the dog on Facebook and called her immediately. Her sister called me and told me where D'artagnan was last seen. My husband and I went to the spot, but we weren't hopeful since the last time he was seen was earlier that morning too. However, he was trapped inside the fence in the field and he came right to us when we called. My husband jumped over the fence and brought our puppy home.
I absolutely recommend PawBoost to everyone! It is a fantastic way to spread the word about lost pets. People are so willing to help an animal and we never would have found him without the help of a complete stranger who happened to see his pet alert. Thank you so much!!!"
Spread the good news! Thank you to those who shared D'artagnan's alert and to the Good Samaritan who brought him back to his family. Remember to stay hopeful when you're looking for your lost pet, because you never know when a complete stranger can turn your day around 🙂
---
Bentley: Lost Dog Reunited in Indianapolis, IN!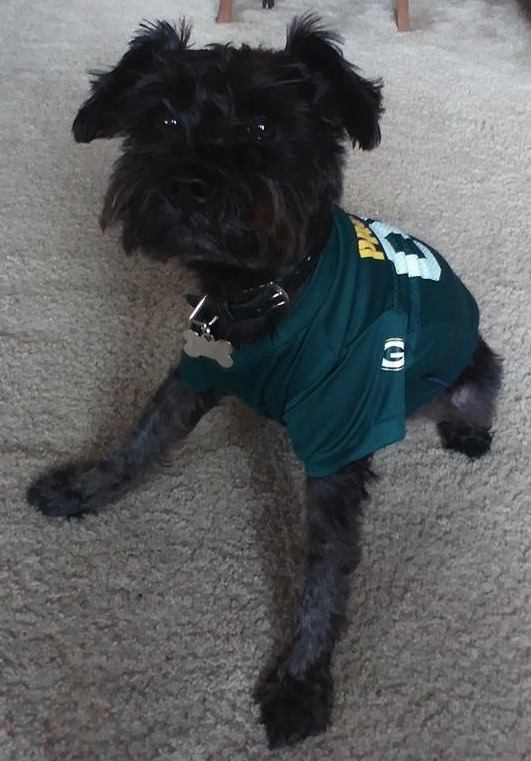 "It was an extremely cold night when Bentley was let outside to use the bathroom so we put him in his sweater. Somehow he slid under neath the gate and right out of his sweater and escaped. I cried so hard my eyes were swollen because there are wild coyotes roaming about from uncut, vacant commercial lots and I didn't know where he was or if he was safe.
My daughter, bless her heart, hit every website that we could find: Kensington Farms, Indy Pet Alert, Next Door, and then PawBoost. Thankfully, our neighbor from a few doors down found him in his bushes, saw the post and took him to Freeland Animal Hospital. We are very grateful to him and his wife!!!
I recommend PawBoost because getting the word out quickly with details is the key. Pictures are a must!!! If it weren't for PawBoost and other social media outlets we wouldn't have been so lucky to find him. Thank you so much PawBoost for helping us find my baby!!!"
Spread the good news! Thank you to everyone who shared Bentley's alert and to the neighbors who turned him in. Bentley is safe now and wants to thank everyone for keeping an eye out for him! Let's keep up the good work and keep reuniting lost pets with their humans 🙂
---
Scout: Lost Dog Reunited in Memphis, TN!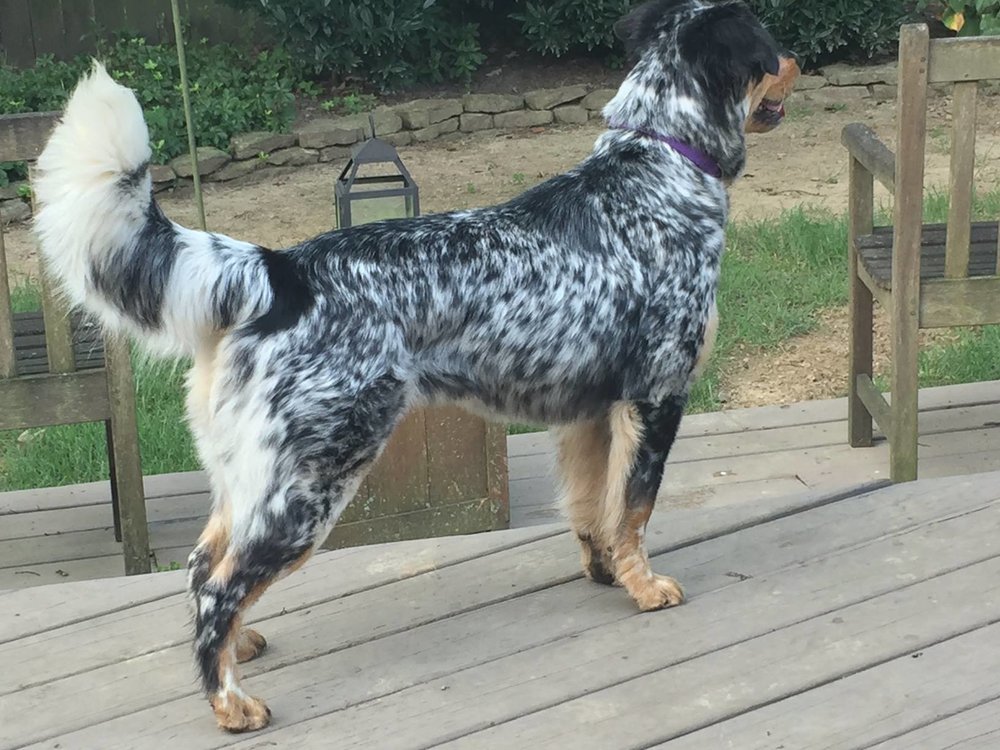 "Scout went missing on February 1 from our backyard when our gate malfunctioned and opened. Her companion, Boo, didn't stray far from home, but Scout went on a walk-about! After scouring the neighborhood, knocking on doors and walking up and down the streets calling her, I came back home and put together a post on Facebook, as well as our neighborhood watch to try and find her.
A friend on Facebook messaged me the link to PawBoost and suggested I try posting the notice there. I did right away and within 5 minutes a lovely young lady called to tell me she thought she had seen Scout at the Emergency Animal Clinic. My heart dropped, but she quickly told me that Scout was fine, and that some kind soul had found her wandering and brought her to the clinic for her safety. I immediately drove to the clinic, which was only about 5 minutes away, and was happily reunited with my fur baby!
I was particularly lucky that my friend pointed me to PawBoost. As I had feared, her tags had been pulled off, which is not that unusual because she and Boo rough house a bit, and the Clinic scanned her and didn't find a microchip! That was distressing to me, because the rescue group told me she had been microchipped and provided the paperwork. I'm taking her today to the vet to see if they can find her microchip and, if not, get that taken care of!
Thank you, thank you to PawBoost! I will absolutely recommend you to any and all friends who are separated from a pet – in fact, I already have!"
Spread the good news! Thank you to everyone who shared Scout's alert and to the kind soul who brought her in to the clinic. Don't forget to make sure your pet has current tags or is microchipped, so if your fur baby goes missing they can be safely returned 🙂
---
Bambi: Lost Dog Reunited in Gastonia, NC!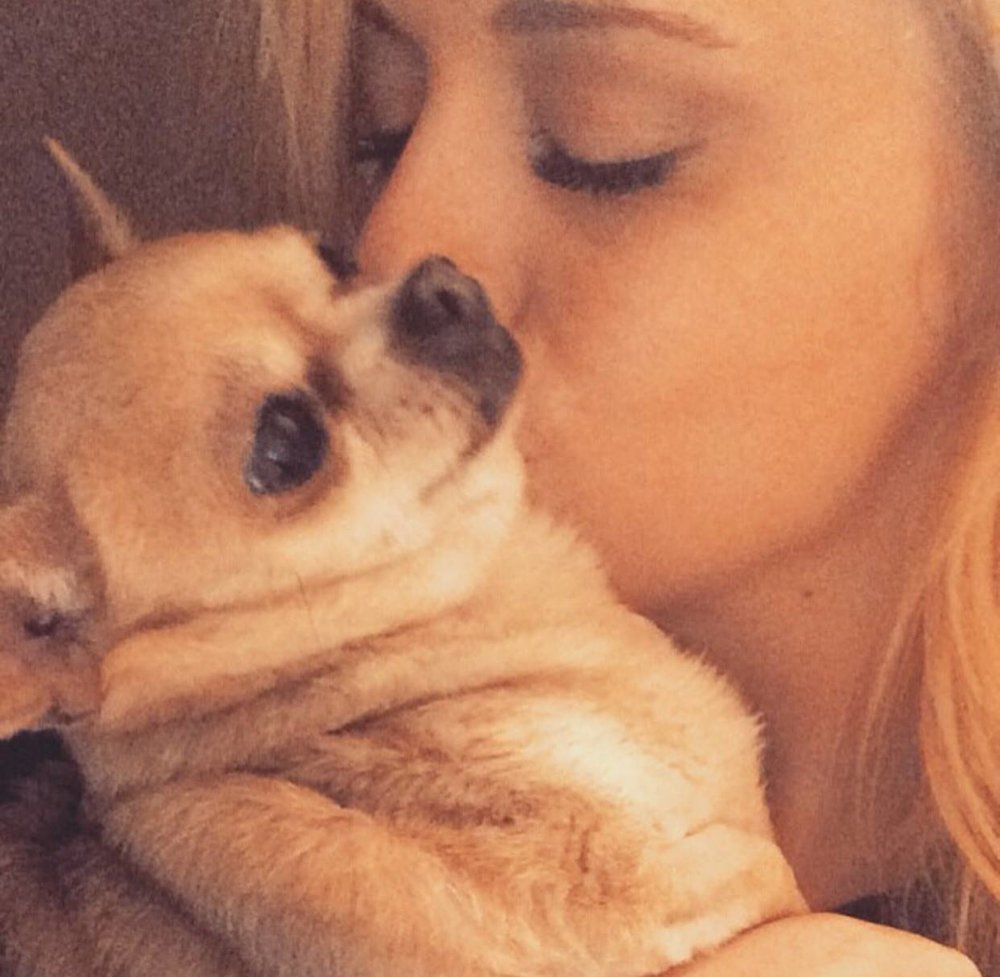 "Bambi was outside in our fenced in yard when she managed to squeeze herself underneath the gate and she was gone within two minutes. After circling the neighborhood several times, I posted on PawBoost the moment I didn't find her. I knew she had to be somewhere close by and someone probably picked her up since it was late and she's such a small little baby.
After searching over and over again, calling out her name, calling local shelters, and checking multiple shelters websites, my Bambi had been gone for 18 hours. I had almost given up hope, but then I got a call from a lady who saw a post on PawBoost of a female Chihuahua who she thought looked like my Bambi. As soon as I saw the picture, I began to cry! My sweet 10 year old Bambi had been found!
Without the update on this site and such caring animal lovers who want nothing in return but for someone's fur baby to make it home safely, I'm not sure I would've found my sweet girl. I have already recommended PawBoost to all of my friends and I myself want to help others just like the people who messaged me, shared Bambi's information, and helped bring my girl home. So thankful for PawBoost!"
Spread the good news! Bambi is home safe thanks to everyone who shared her alert and kept an eye out for her. Remember, don't give up hope when searching for your fur baby! They could be just around the corner waiting for you 🙂
---
Miela: Lost Dog Reunited in Angleton, TX!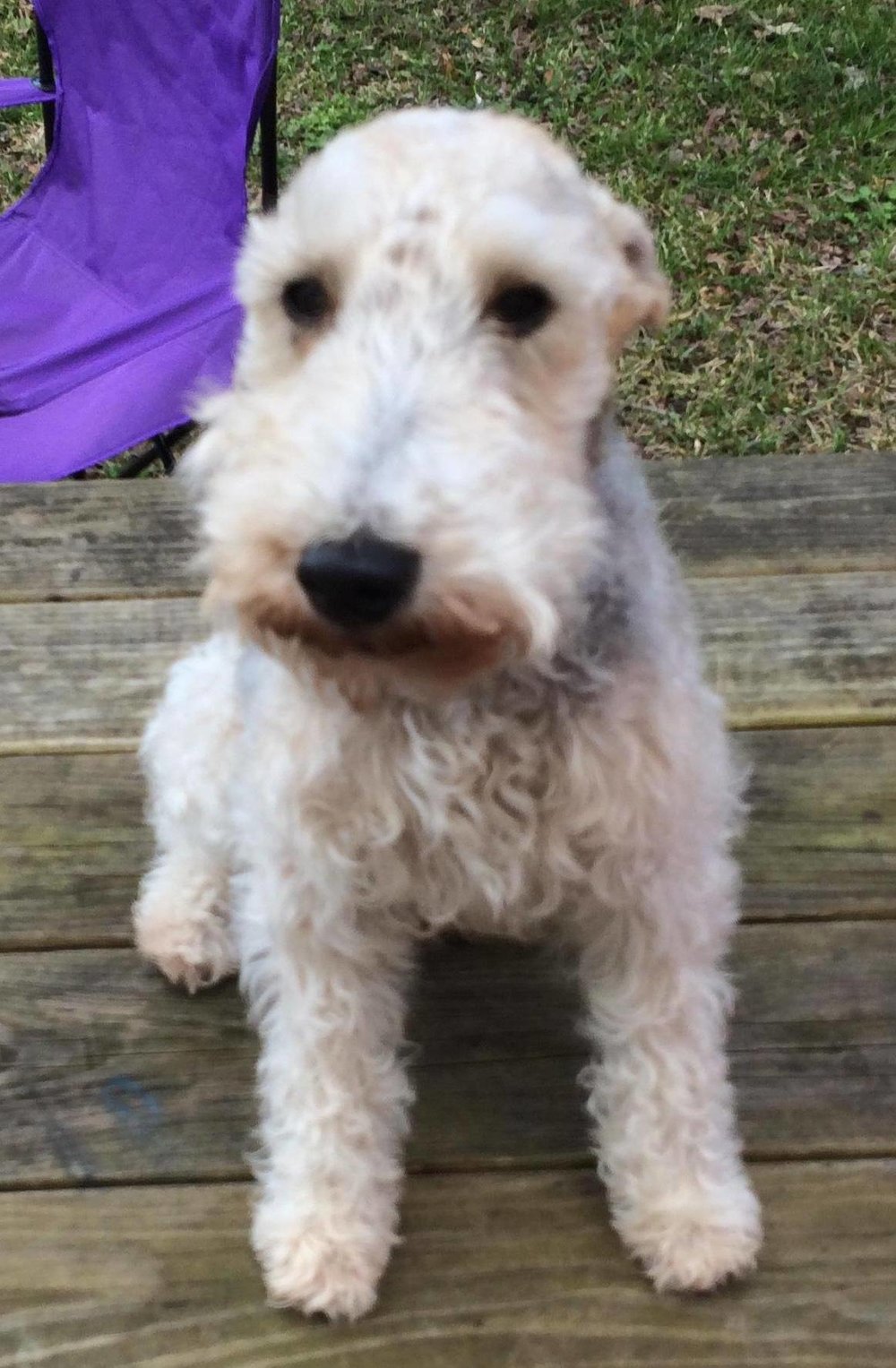 "Miela disappeared from our large, fenced backyard while we were at work on a Thursday. Her breed is known as escape artists, but at the same time, Miela had a hurt paw, hadn't escaped in going on two years, and had only once escaped to join us. She was not actually wearing her collar that day because she had just had a bath, and her collar was drying from being washed in the washing machine. It was a rainy morning, and since she was walking on three legs, I didn't think anything of it.
For 12 days, we blasted social media and every lost dog/pet organization we could find. I ran ads in all the local papers, paying extra to include her picture. I personally visited every single veterinarian, groomer, SPCA, animal control, and pet supply store in a 20 mile radius to speak with them and post my flyers. I even reached out to further cities via email, websites, and Facebook and went door-to-door at every house in about a mile radius. My family and friends taped flyers to our cars, and I posted big posters at all the street corners nearby, but there was no sign of her.
Finally, on the twelfth day, we received a phone call and Facebook message from the lady who had her. They say they found her in the park, which is across a rough, ten-acre pasture. The mom and three elementary-aged kids took her home, cared for her, and named her Cookie. They said they saw one of my flyers, called her real name, and realized she had a frantic family searching desperately for her.
I would definitely recommend PawBoost because it's obvious people all over the state review pets from this site. That's a huge coverage. I recommend never giving up, blasting social media and all the lost pet websites you can find, going door-to-door, posting flyers and posters, and getting people to tape flyers to the back windows of their cars. The car flyers helped tremendously."
Spread the good news! Thank you to everyone who shared Miela's alert. Miela is happy to be home with her family who is very relieved and grateful to have their baby back 🙂
---
Jolly: Lost Cat Reunited in Columbus, OH!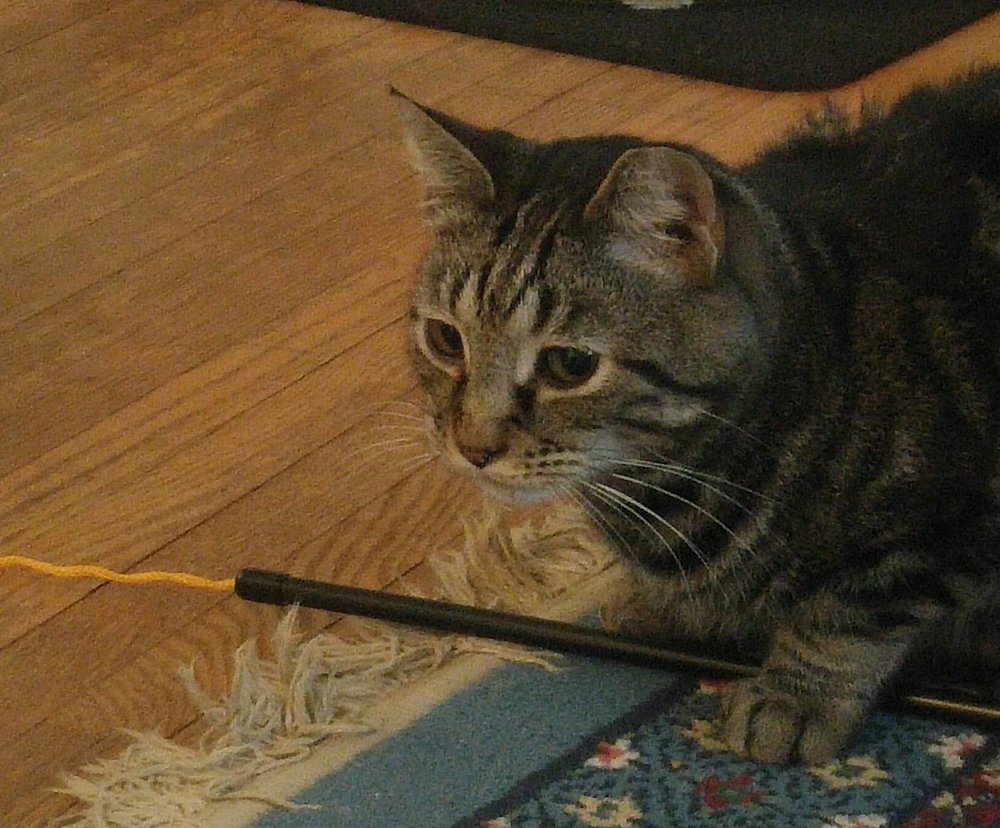 "On Dec 31, 2016, I opened my door to bring in groceries and just as I opened it someone set off a firecracker and Jolly got scared and ran out the door. I ran after him all of the way down my street, but then he turned a corner and I couldn't find him. He was very scared from the loud sound.
Jolly had only lived at my house for a month, before he was lost because I adopted him from Cat Welfare, in Columbus, OH. Cat Welfare volunteers helped me understand that because Jolly used to live as a feral cat, once he got outside he returned to those feral tendencies and hid from people.
PawBoost was so helpful in spreading the word, and many people contacted me with advice and words of hope that he would one day come back home. Since he was gone for 21 days, I didn't know if I'd ever see him again, and I'm so grateful he's back home! He returned with some weight loss and an upper respiratory infection, but after food and antibiotics he's doing great now and is as feisty and loving as ever!
I recommend PawBoost! The many shares of his photo were helpful and I had people contacting me to not give up hope and let me know they were looking out for him. PawBoost was extremely helpful, thank you!"
Spread the good news! Thank you so much to all of the kind and wonderful people who spread the word about Jolly missing. Jolly has been eating a lot and the antibiotics cleared up his infection, so he is doing great! 🙂
---
Titan: Lost Dog Reunited in Fate, TX!
"We did not realize the posts securing our back gate had began to rot, which made the door loose so Titan pushed through the opening and escaped. I'd posted to PawBoost and online to many sites and I got calls from people all around town that Titan had been spotted. A few people I spoke to said that they were with animal rescues so I can only assume some of those calls and helpers were notified from PawBoost. He was on the run most of the time and I'd go to each stop, but end up missing him.
I got another call saying Titan had been spotted in a field next to I-30. I knew I had to act fast. I drove and walked between the interstate and the field to try and spot him. I'd just called animal control and they said that despite my calls to them they hadn't looked for him yet. While I was on this call I was looking carefully for a frightened Titan but didn't see him. I hung up the phone and wanted to cry and turned my head and there he was right in front of me suspiciously watching me.
I think he was scared and confused so I crouched down slowly, spoke quietly to him and tried to toss him treats. He wouldn't approach me until I said something to him I hadn't said to him since he was a tiny 5 week old pup. In a soft, low voice I said, 'Hi Titan. Hi sweet baby. You are so sweet.' He snapped out of it, wiggled his butt and came right to me. I definitely recommend PawBoost! I think networking is key to the success of saving an animal. If the alert of my lost dog hadn't circulated as quickly as it, had he may never have been found."
Spread the good news! Thank you for everyone who shared and cared about Titan's alert. Titan is happy to be home safe and sound with his family! Remember, you're not alone when searching for a lost pet, because you have a network of people looking too 🙂
---
Sylvia: Lost Dog Reunited in Wright City, MO!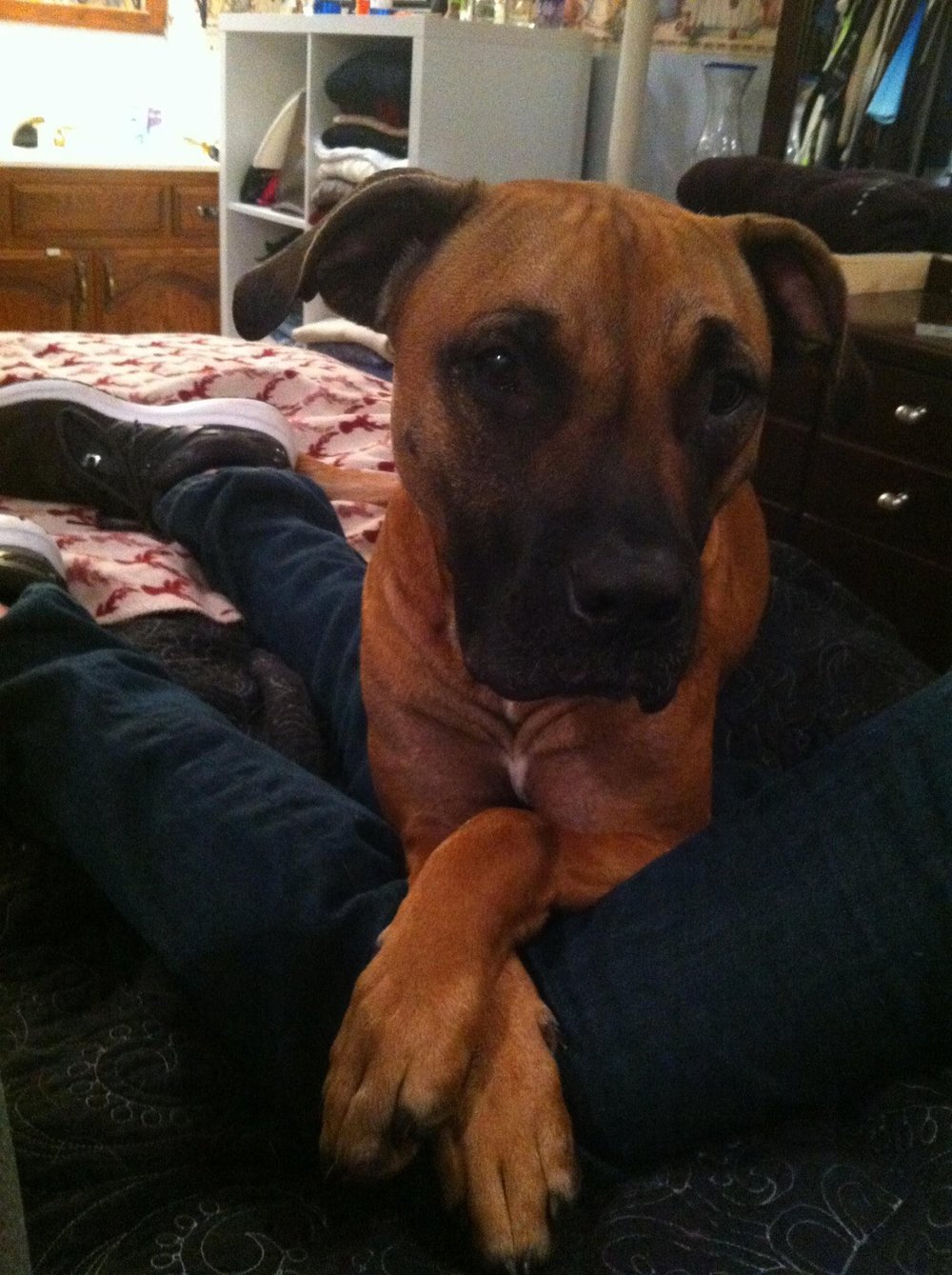 "I let Sylvia and our other dog Rey outside on our land to go potty around 8pm on February 10. Usually they run around, chase deer, find bones and I will call them to come back or they will come back on their own. Rey came back pretty fast, but I started to call for Sylvia about 10 minutes later and she didn't come. This isn't totally unusual because sometimes they will go far and come back and let themselves in. But when it was after midnight and she wasn't there, I was worried.
Saturday at 6am, Rey and I walked the woods around us calling for her. I drove up and down the road seeing if maybe she was hit, but no sign of her. I went back home and started calling pounds and her microchip company and posting her picture and info on websites including PawBoost. After Saturday passed and she wasn't home I put one flyer up at our intersection hoping to hear something.
Sunday came and by the end of the day I sat and looked up everything that was related to lost pets and Wright City, MO and posted her picture and info to Facebook pages. I found the vet clinic Facebook page and put it on there too. Then, a lady who works there shared it and within a couple hours she sent me a screenshot of another lady's Facebook with Sylvia's picture on a buy sell trade for all of St. Charles county and Wentzville. We got ahold of the lady who had her and confirmed it was Sylvia.
On February 13, we picked her up from the family that had her. Tabitha and her daughter saw her at about 8pm Friday in the road eating some dead animal. When the car came she backed away but as her and her daughter got out and called her Sylvia ran right over and jumped in the car. They thought she was a stray because she didn't have a collar on, but was very healthy.
We figured out that right after I let Sylvia and Rey out they ran around and Sylvia spotted this 'treat' in the road as Tabitha and her daughter were coming down the road, so I never had a chance to call her back. She was three houses down from us when they picked her up and drove right past us half a mile away and she was inside safe the whole weekend.
I would recommend PawBoost just for the simple fact that they broadcast the alert in more ways faster than a person could. Also, they are constantly keeping in touch to see if the pet has been returned home or to spread the word again."
Spread the good news! Thank you to everyone who shared Sylvia's alert and to the kind family who found her 🙂 Don't give up hope and patience is key, because your loved one could be just a half mile away!
---
Love these success stories? We love sharing them! Click here to read more.