Fourth of July 2017 Report (Infographic)
Fourth of July 2017 Report (Infographic)
The Fourth of July is the scariest time of year for fur babies. Check out this infographic to see how the holiday impacted our pets: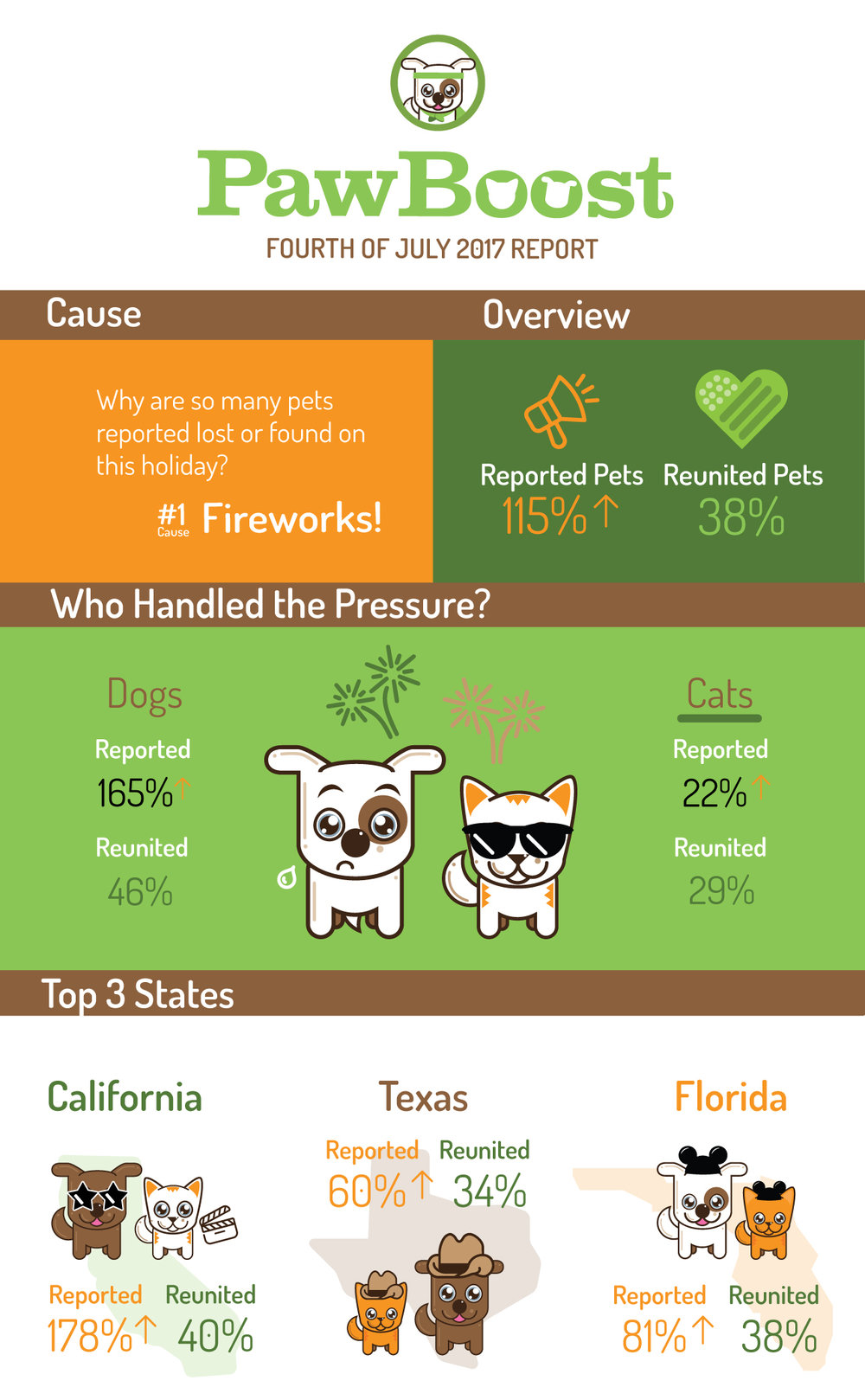 Cause
Over this holiday, the resounding blasts and flashing lights can feel like a kind of attack on our pet's senses causing them to run off as they attempt to escape the noise and lights.
Overview
On July 5-7th 2017, the number of lost and found pets reported to PawBoost was 115% higher than June's average.
Who Handled the Pressure?
Who handled the holiday better? Compared to dogs, cats kept their cool. There was a 22% increase in missing cats reported. Dogs couldn't handle the pressure quite so well with a 165% increase in reports. More dogs than cats were later reunited with their families; 46% of dogs were reunited, compared to 29% for cats.
Top 3 States
The states that had the most pets reported were California, Texas and Florida. There was a 178% increase in West Coast fur babies reported in California, with 40% later reunited. Down in Texas, fur babies shook in their boots causing a 60% increase in reported pets, with 34% reunited. In the Sunshine State, fur babies reported increased by 81%, with 38% reunited.
The good news is: There were many happy reunions for missing fur babies because of the work the Rescue Squad! Treat every day like a holiday and keep your pets safe!