How to Find a Lost Cat – 7 Best Search Tips
Last Updated on August 30, 2023
Expert Advice: How to Search for and Find Your Lost Cat
Are you searching for your lost cat and wondering what to do?
While you should always take steps to raise local awareness regardless of your lost pet's species (and you should read that article first if you have not already), effective boots-on-the-ground search measures for a cat can differ substantially from those for a dog. It all comes down to behavior: A lost cat behaves very differently from a lost dog.
That's why we've collected these actionable tips for finding your lost cat. All of these methods have worked for other cat owners, so they are worth trying!
Tip #1: Focus your efforts close to your cat's last known location.
A lost cat will typically stay within a 3-5 house radius from the home (assuming the home is the last known location). This is especially true of indoor cats that have gotten out, though indoor/outdoor cats will typically stay close to home as well.
When they get out, indoor cats tend to be quiet and fearful, and to hunker down and not emerge, even to the sound of the owner's voice.
Search thoroughly any hiding places within your own home: under furniture, in closets, in drawers, on top of cabinets, in HVAC ducts or indoor crawlspaces. Search your and your immediate neighbors' yards: in bushes and trees, under porches and decks, in high-walled courtyards, and in crawlspaces under houses.
Check nearby garages, sheds, and abandoned buildings. Keep in mind your cat could be trapped somewhere, so check any nearby enclosed spaces she could have squeezed into.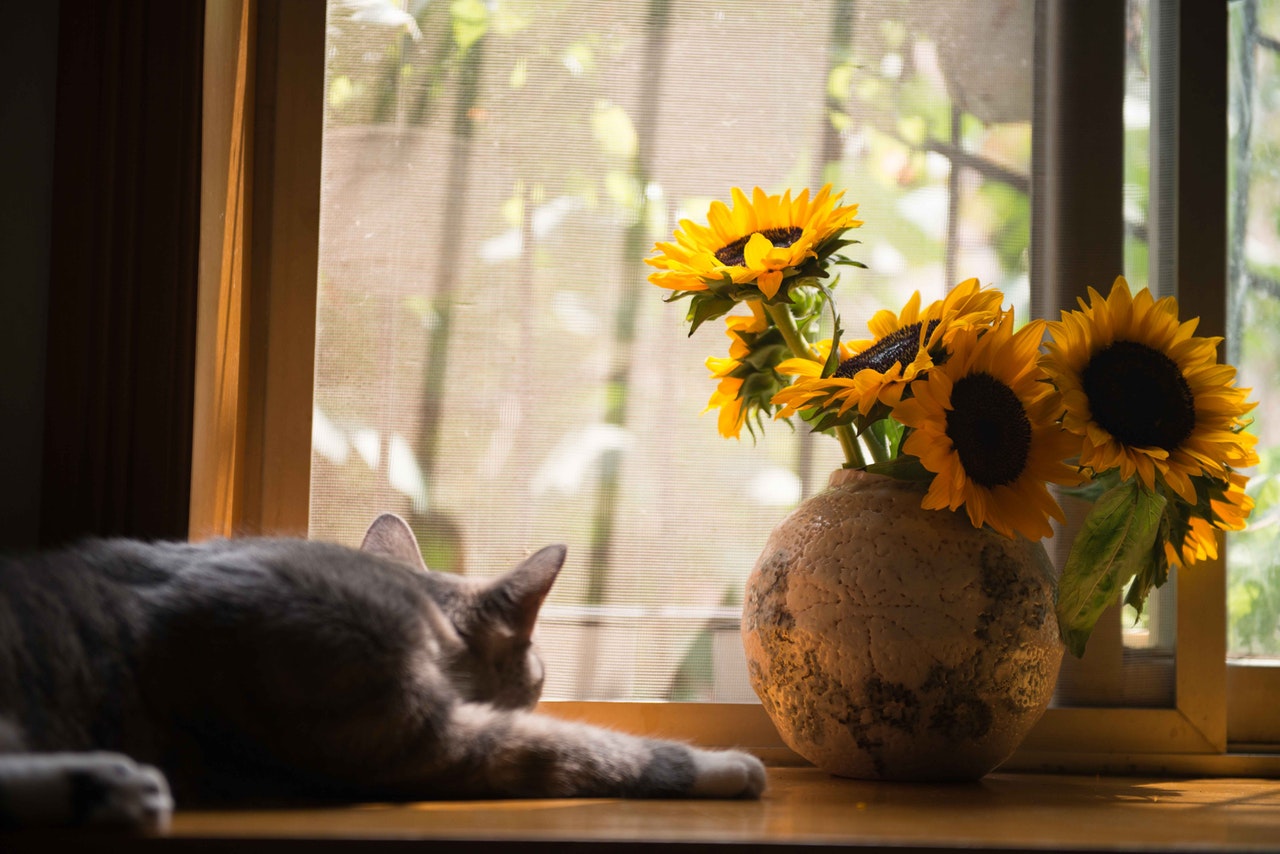 Photo Credit: Buenosia Carol via Pexels
Tip #2: Search for your missing cat when the world is asleep.
A scared or shy kitty will be more likely to reveal herself when all is quiet. This means late at night (10:30pm or later) or early in the morning (6:30am or earlier).
Go out with a flashlight. You can take a few cans of cat food with you (the smellier the better). Stand out in the open and pop the cans, or shake her treat jar.
Calling out for kitty has worked for some, while others say just using your normal speaking voice works better. With either option, keep your voice calm; a frantic tone is not likely to attract a frightened cat.
If you have a normal feeding routine, repeat it while searching nearby areas. For example: If you feed her canned food at night, take a can of food and a spoon and walk around calling your kitty and tapping the can with the spoon.
Searching when all is quiet has other advantages as well. Calling out with your voice, shaking a treat jar, or popping a can of food will all be better heard by your hiding cat. If you're lucky, she will come running when she hears these familiar sounds.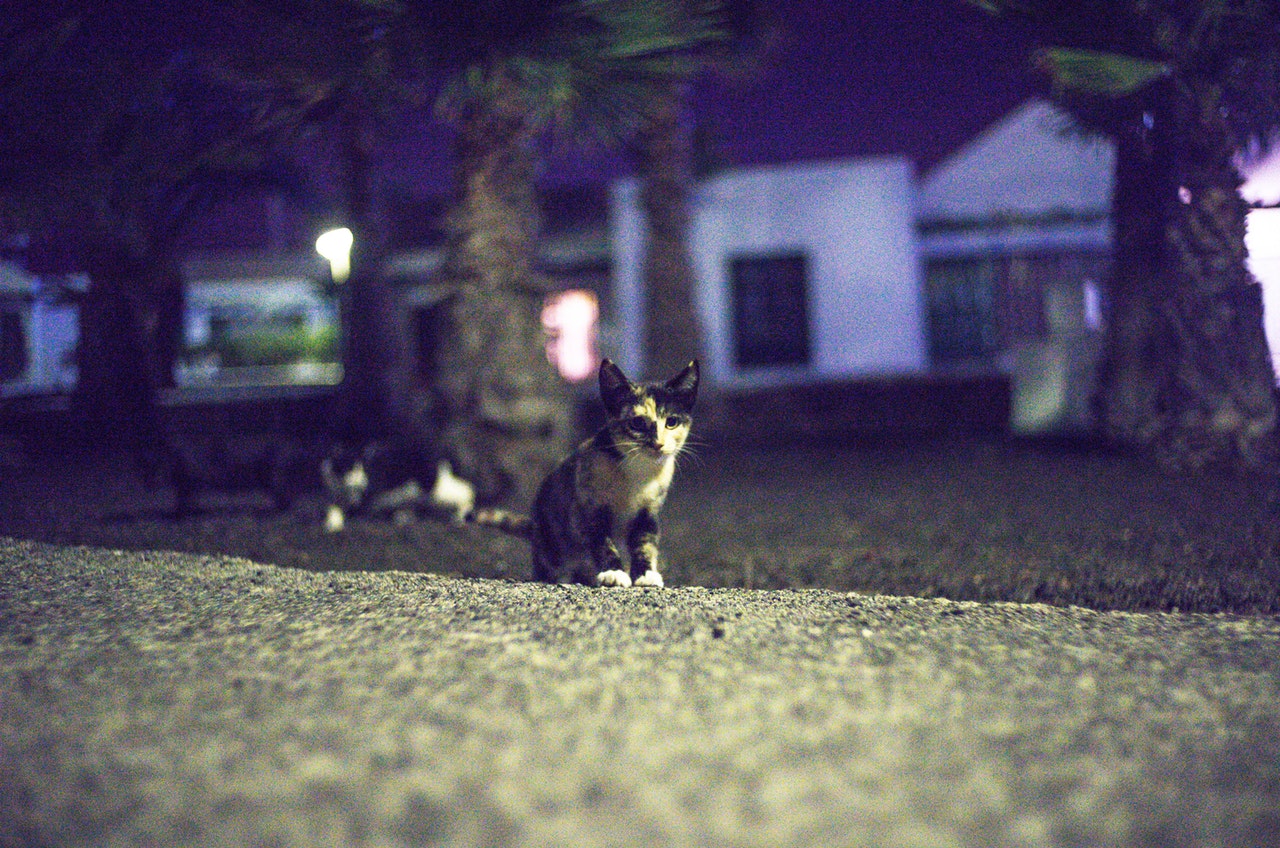 Photo Credit: Lucas Allmann via Pexels
Tip #3: Use the power of scent to attract kitty back home.
A cat's nose is far stronger than a human's. That's why scent can be a powerful tool when searching for your lost cat.
Put out kitty's bedding and/or toys on your porch or in your backyard. Leave out an article of (unwashed) clothing that has been worn by her person. Put out smelly cat food or treats.
It might sound gross, but sprinkling used kitty litter in and around your yard emits a strong scent that can attract your cat. You can also leave the litter box itself on your porch or in your yard. Please note used litter may attract other cats and predators instead of your cat.
A cat's sense of smell is very strong and having familiar smells may help her find her way home.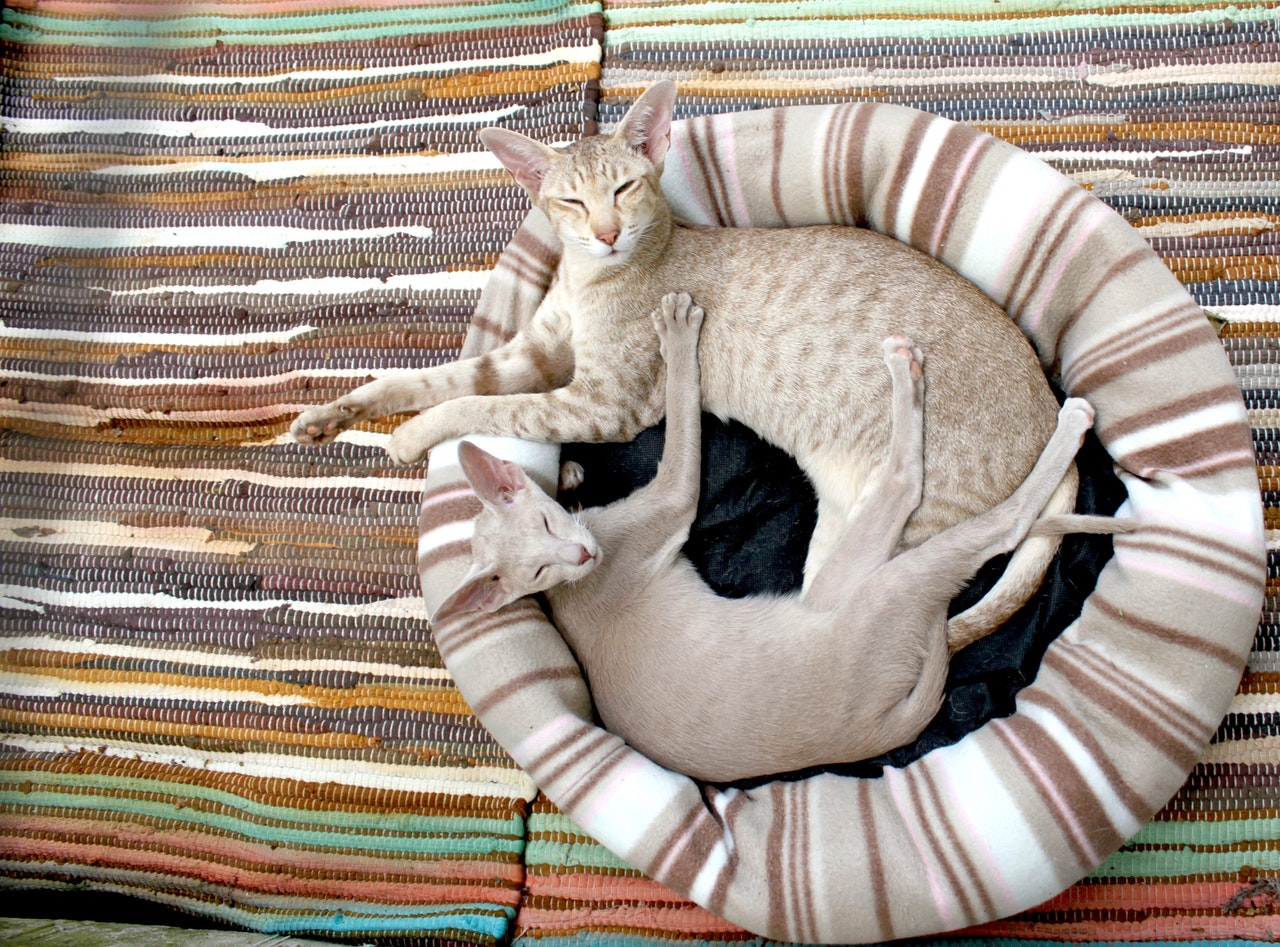 Photo Credit: Pixabay via Pexels
Tip #4: Set out food and water.
This comes down to a basic survival needs. Eventually, your kitty will need to start looking for food and water (although keep in mind cats have been known to survive days without water or weeks without food).
When it comes to food, the stinkier the better. Think sardines, tuna, or other types of foods with pungent aromas. Please note putting out food may attract unwanted animals scaring or possibly endangering your cat.
Consider setting up a wildlife camera pointed at the food and water. This way, you can see if your cat has stopped by to eat, which is a strong clue she is probably hiding somewhere very close.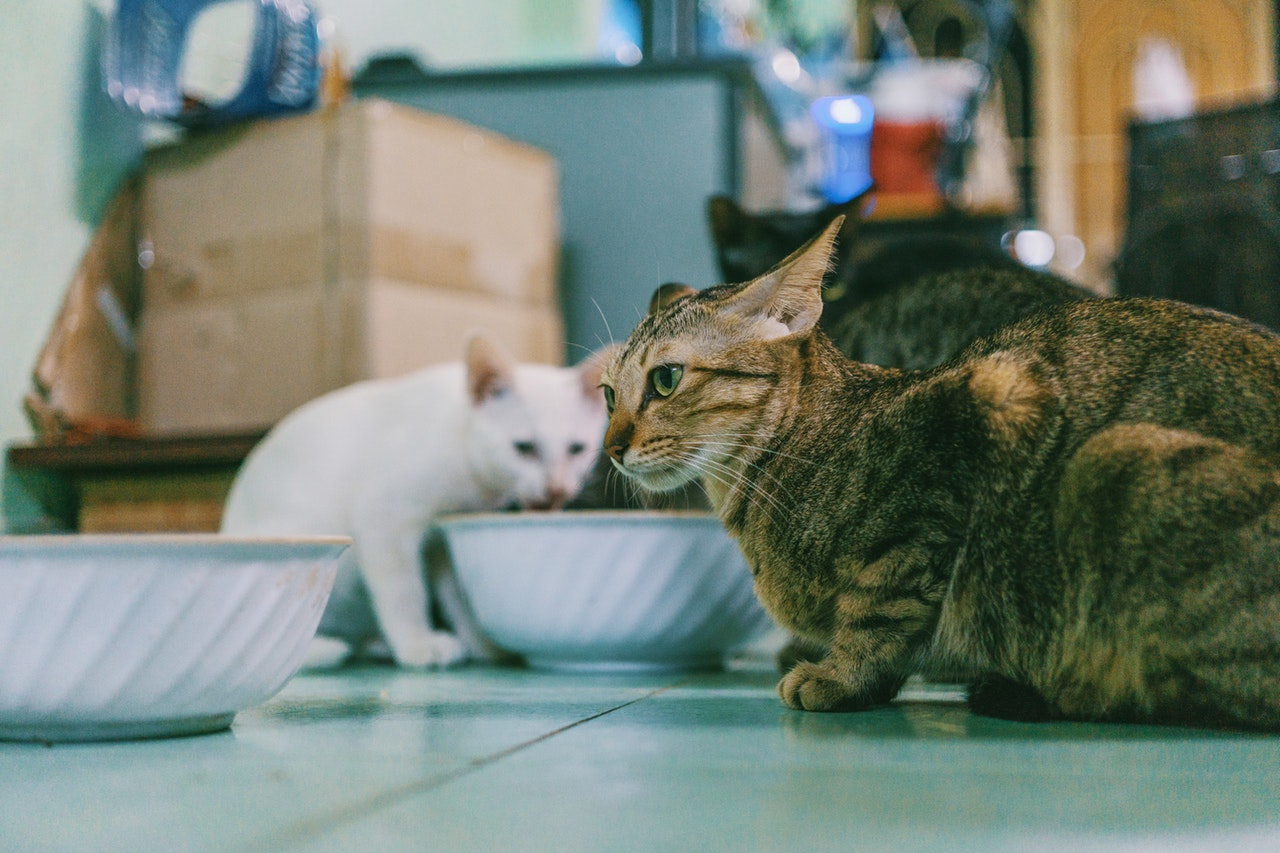 Photo Credit: FOX via Pexels
Tip #5: Make a weather-proof outdoor shelter.
You can make a weather-proof outdoor shelter using either a large plastic storage container or a large styrofoam cooler, with a hole cut out at one end as an entrance. This can attract your lost cat by serving as a safe hiding place.
Keep it secured, in a location protected from the elements, such as a porch or under a deck. If you have a garage, you can leave the garage door cracked open and place it inside.
In cold weather fill the shelter with lots of clean straw or shredded paper (not blankets, which retain moisture and cause hypothermia). In warmer weather use a cardboard box.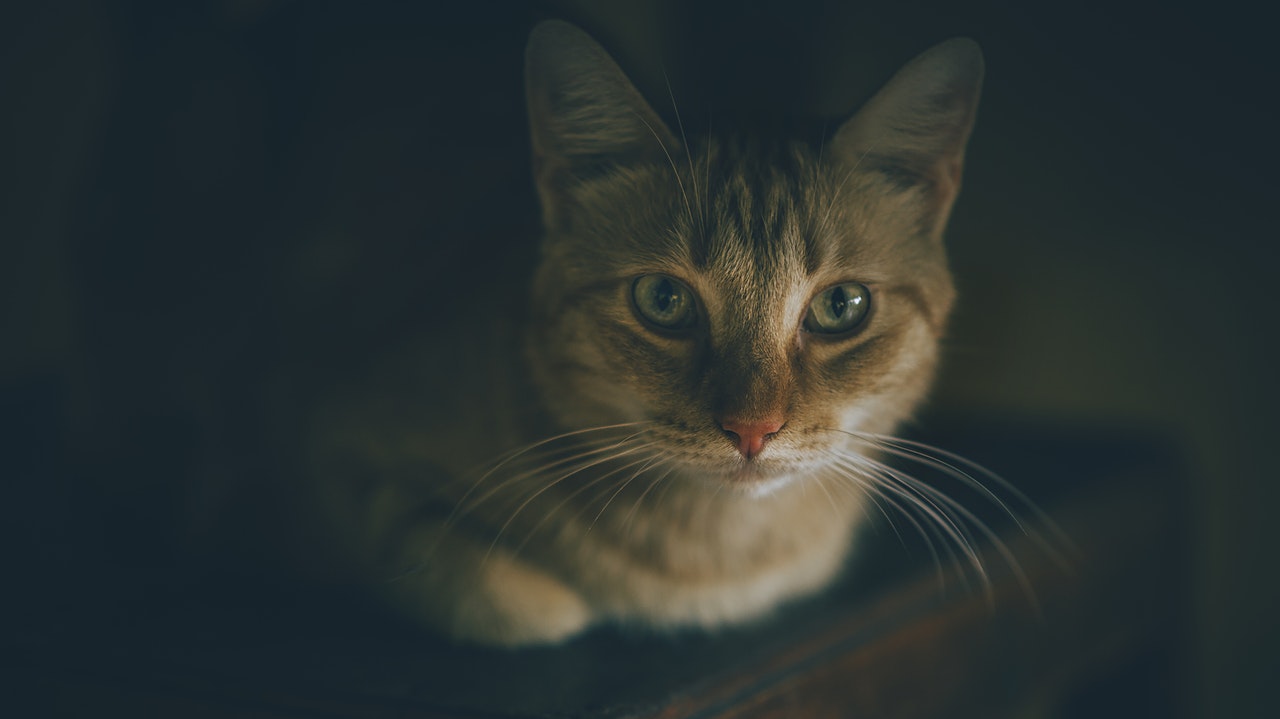 Photo Credit: Min An via Pexels
Tip #6: Consider using a humane cat trap.
You can ask animal control or local cat rescues if they have a humane cat trap you can borrow. This can be a good option for extremely shy or skittish kitties.
Make sure to do your research before you try out this method.
If possible, consult with a local expert from animal control, a cat rescue, or a TNR (trap, neuter, release) program. Sometimes, they will even be willing to come help you with this process in person.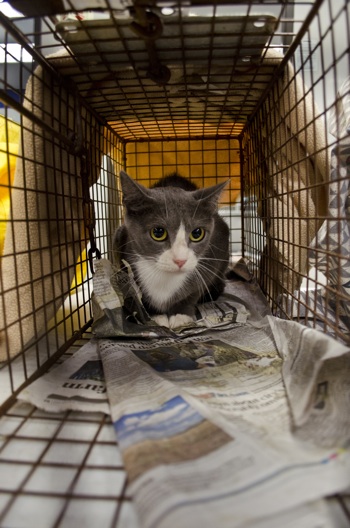 Photo Credit: Austin Humane Society
Tip #7: Don't give up!
Too often a pet parent will assume their lost cat has been killed by a predator and give up the search. Contrary to popular belief, this is rarely the case!
The more likely scenario is that your lost cat is terrified, hiding out somewhere nearby. We've seen cases where a cat has been missing for weeks or months, but is eventually found hiding just a short walk from home.
So keep up the search! If you're feeling dejected, read our Happy Tails for stories of other pet parents who have reunited with their loved ones. Sometimes, all you need is a little encouragement to regain hope.
Know of any additional tips that have worked for you or a friend? Send us an email at tips@pawboost.com so we can add them to this list and help other cat owners reunite with their fur babies!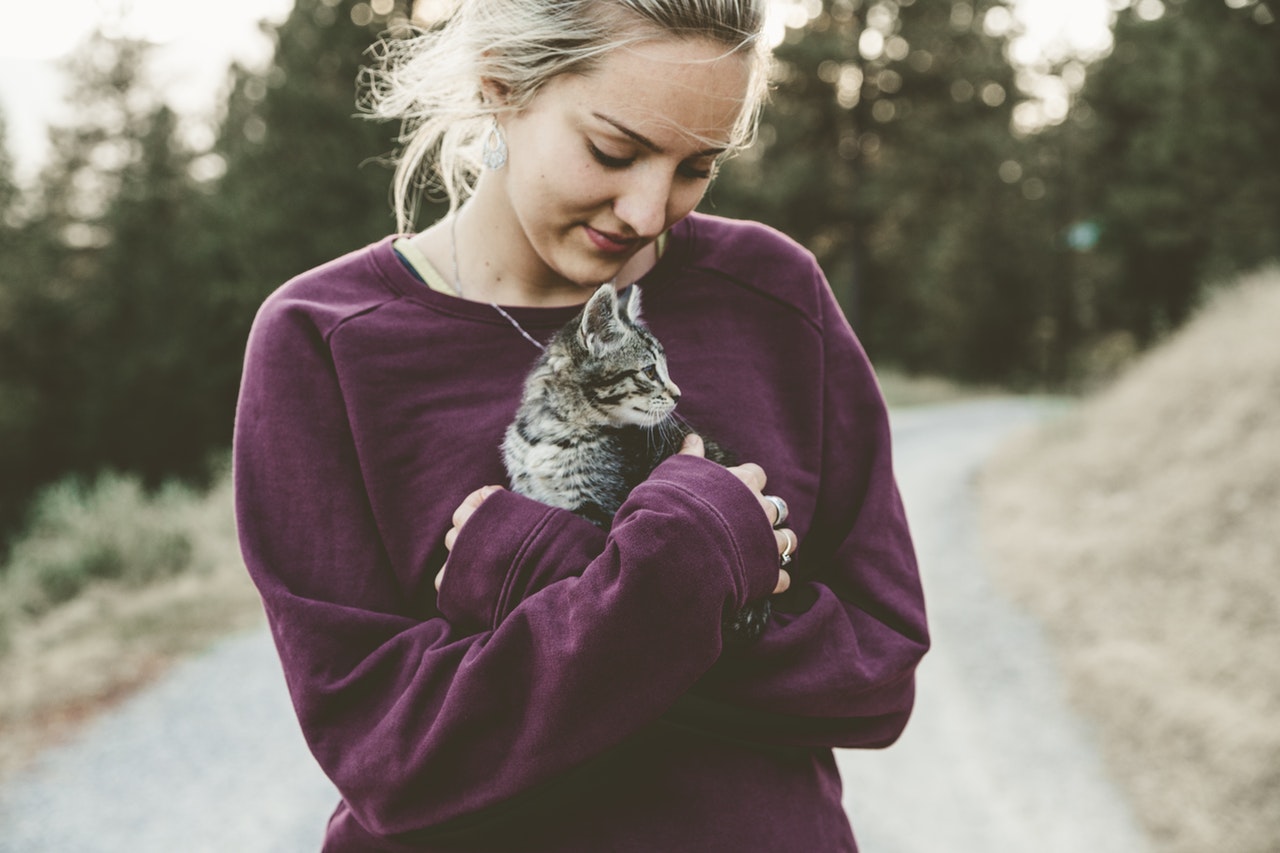 Photo Credit: Japheth Mast via Pexels