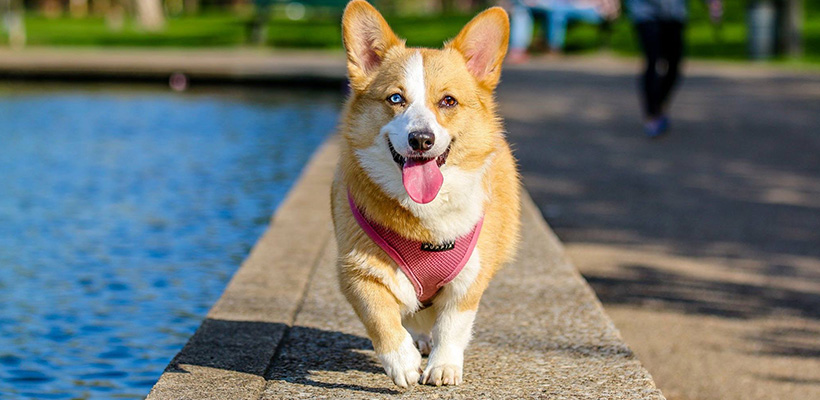 The Best Features for Dog Finder Apps
A Guide to the Top Features for Lost Dog Finder Apps
A dog going missing is an experience no dog owner wants to go through, but it does happen. However, it's good to know about the resources you can turn to if you do lose your dog. One of the best ways to find a missing pet is with a lost dog finder app. With that in mind, some apps are better at helping you find your furry friend than others. In this blog, we'll go over some of the top features of these kinds of apps to help you find the best one so you're prepared in the worst-case scenario.
1. Missing Dog Profile and Photo Storage
Of course, the top feature you need is a feature that allows you to create a profile or listing for your missing dog. A detailed missing dog profile will allow you to input important information about your dog, such as its name, breed, age and any other distinguishing features. You should also be able to provide information like where they went missing, when they were last seen and contact information to reach you in case they are found. The app should also provide you with the ability to upload photos of your pet, which will make it easier for other app users to identify your pup. If people are aware of your missing pet and what they look like, you can raise local awareness and increase your chances of someone seeing them.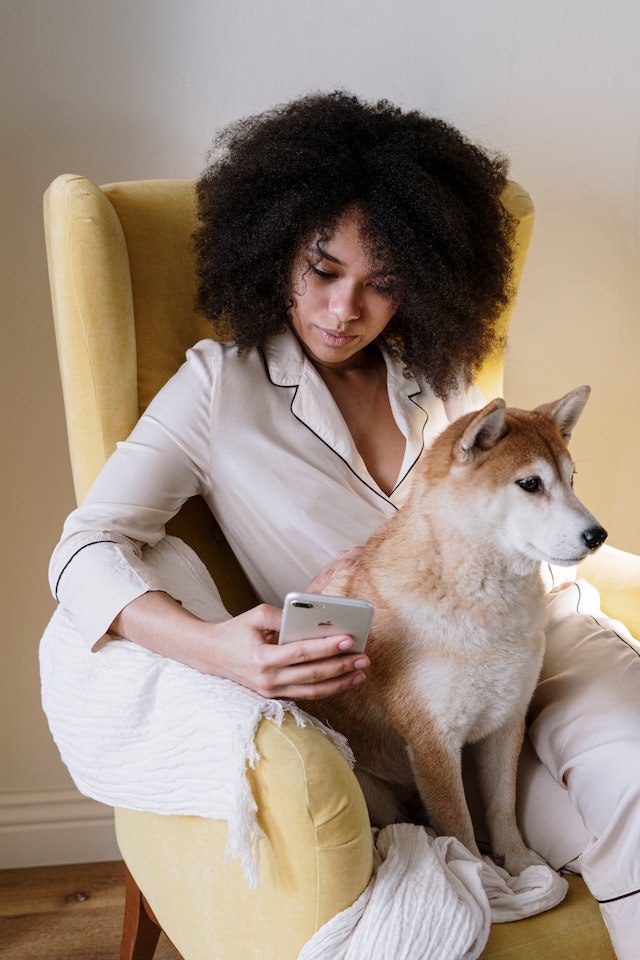 2. Local Community Alerts and Notifications
The more people keeping an eye out for your pet, the better. Your lost dog finder app should offer local community alerts and notifications. This will immediately alert other app users when you post a lost dog listing or an update about your pet. These notifications may be through push notifications, email notifications or even texts.
Hopefully, your dog doesn't get far when it goes missing. Your local community is often your best chance of finding your pet. While alerting people online about your missing pet is great, it's not as helpful if they're miles away from your location. With this feature, you'll have a local team of pet lovers on your side, working together to help reunite you with your family member.
3. Integrated Social Media Sharing
Integrated social media sharing is another important feature of lost dog finder apps. These social media features will help you reach an even larger audience of local pet lovers and further increase your chances of finding your dog. Your app should automatically push your social media listing to relevant channels, such as local Facebook pages. This saves you time and ensures that your listing is reaching as many people as possible.
Apps like PawBoost get over 100 million Facebook alert views per month, with countries like the U.S., Canada, UK, Australia, Brazil, Mexico, South Africa and more covered. This social media reach can be a crucial tool for helping you find your pup. With proven apps like PawBoost, it's much easier to reach the right people and get your post on social channels in your local community.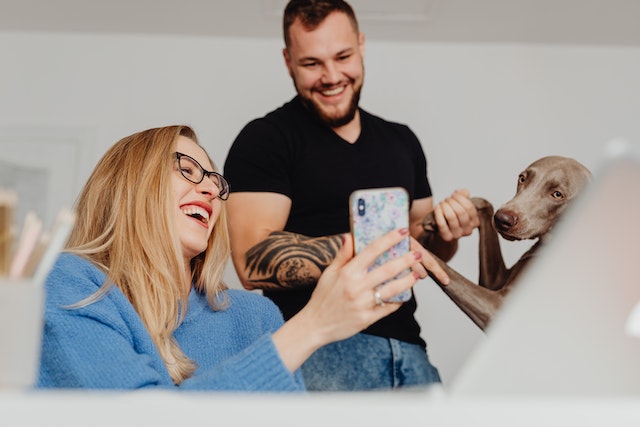 4. Pet Amber Alerts to App Users and Email List
Apps like PawBoost also offer Pet Amber Alerts to app users and send those alerts out to an email list as well. As mentioned, getting as many people as possible searching for your dog could be the difference between not finding them and a happy reunion. A massive user base also helps. For instance, PawBoost has over 7 million Rescue Squad members who receive local lost & found pet alerts, and over 25 million people subscribed to email alerts. When you make a lost dog listing, you'll reach a massive list of people, and your alert will specifically be pushed to Rescue Squad members near you, where your lost dog is most likely to be found.
5. Real-Time Updates and Alerts
When your beloved pup goes missing, every second is crucial. That's why real-time updates and alerts are another essential feature you should expect from your lost dog finder app. Real-time updates and alerts will ensure you are instantly notified if someone sees your dog or has an update about it. Also, when you update your listing, other app users should be notified instantly. Keeping people updated in real time can ensure that you and other users can act quickly if your dog is seen, hopefully leading to a happy reunion.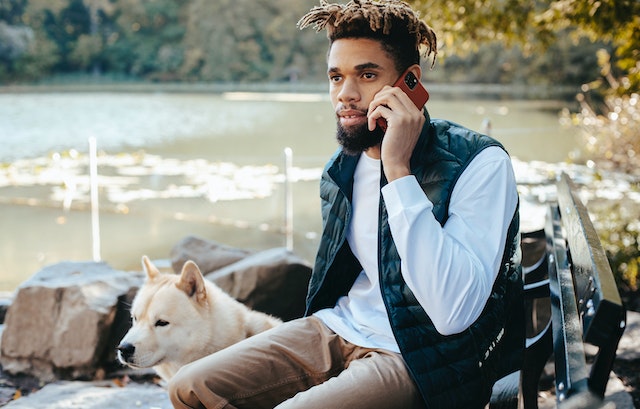 6. Lost Pet Flyer Creation Tools
Digital lost dog listings, and updates can be amazing tools, but it's also important to remember that not everyone has a lost pet app or is subscribed to lost pet notifications in your area. Physical dog flyers are still a great way to get the word out about a missing dog in your area. Your app should also include tools for creating informative, high-quality lost pet flyers that you can post around your community. This will help get more locals informed about your missing pet so they can keep an eye out, too.
PawBoost utilizes an integrated lost pet flyer creation tool that is intuitive and easy to use. Simply fill in the information, and you'll have a quality lost dog poster in no time. From there, print your flyers at home or take them to a print shop. You'll be able to post them in your local community and hopefully find your pet as soon as possible.
7. Integration with Local Animal Shelters
Finally, your lost dog finder app should have integration with local animal shelters. Often, people who find a stray pet will turn it into the local animal shelter or humane society. If that local shelter or humane society is integrated with your lost dog finder app, they'll be instantly notified when you make a listing. If they already have your pup, or if someone eventually turns your pup in, they'll have your listing on hand and will be able to contact you right away. Collaborating with local shelters, humane societies and vets can vastly increase your chances of finding your lost dog, so it's even easier when an app helps you connect with them.

Why PawBoost Is Free to Use
PawBoost offers all of the above features and more. Best of all, it's free to use. PawBoost was created by pet lovers for pet lovers. As pet lovers, we know that losing a dog, kitty or any pet can be one of the scariest and heartbreaking experiences a pet owner goes through. That's why PawBoost's main features are completely free. You'll get as many people as possible notified about your missing pet, increasing the chances you'll be reunited with them. Instead of worrying about the money you're paying to find your pet, you should be focused on searching for that lost pup and bringing it back home, where it belongs.
Add-on Services for Additional Exposure
While most of PawBoost's services are completely free to use, we do offer several add-on services that offer additional exposure and help to supercharge your listing. Of course, using our free services will exponentially increase your chances of finding your pup, but it never hurts to get even more people looking for your pet.
Our add-on services include Sponsored Facebook posts, Instagram ad alerts, featured listings on our homepage and lost & found database and more. Try out our add-on services in PawBoost Premium to get even more pet lovers on your side and searching for your pup.
PawBoost's Commitment: Reuniting Pet Families Since 2014
Here at PawBoost, we are committed to reuniting as many lost pets with their families as possible. We've been doing this since 2014, and we hope to reunite many more pet families in the years to come. When you choose PawBoost as your lost pet finder app, you get access to the largest online lost & found pet database in the world.
We've already reunited over 1.5 million pets with their families, and that number is constantly growing. We hope that you'll be our next happy reunion. Make your lost dog listing today to increase your chances of finding your lost pup.