Featured Happy Tails! February 2019 – Lost & Found, Dogs, Cats & Pets That Were Reunited in February
Featured Happy Tails! February 2019 – Lost & Found, Dogs, Cats & Pets That Were Reunited in February
PawBoost loves to share happy endings! Read February's Featured Happy Tails to learn how these fur babies were reunited with their families.
Love these Happy Tails? We love sharing them! Click here to read more.
---
Brix: Lost Cat Reunited in Mokena, IL!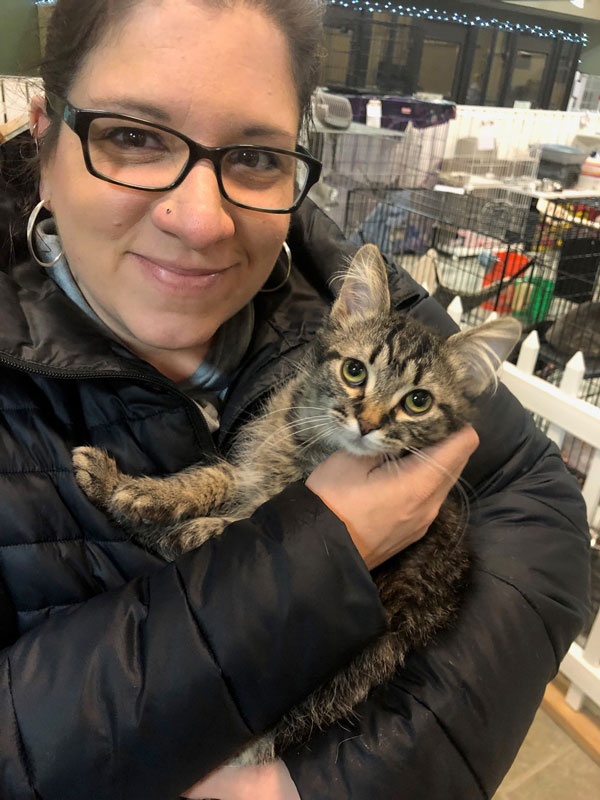 "One Friday, the inside door to our garage was accidentally left open and Brix got into the garage unknowingly. The garage door got shut obviously not knowing she was in there, thus locking her in. Later that afternoon, I came from the grocery store and opened the large automatic door and she was standing inside panicking.
I tried to get to her and open the door to the house to let her in but she was so scared, she ran. We literally walked the neighborhood for hours trying to find her. I posted on every social media site I could find.
Luckily, a volunteer from a local shelter contacted me from seeing my post on Facebook. She saw a cat that she thought might be Brix in the local shelter. My husband and I went there that morning and confirmed it was Brix.
Long story short, there was a mishap at the shelter, because they never scanned for a chip and she had been there for two weeks. Ironically her missing poster was also on their window and website. Regardless she is safe and sound and HOME. We are thrilled.
It was so comforting to me knowing that there were people looking for her because of PawBoost. I loved being able to look daily to see any comments. Thank you for being a place for distraught families to turn to."
---
Chester: Lost Dog Reunited in Anderson, SC!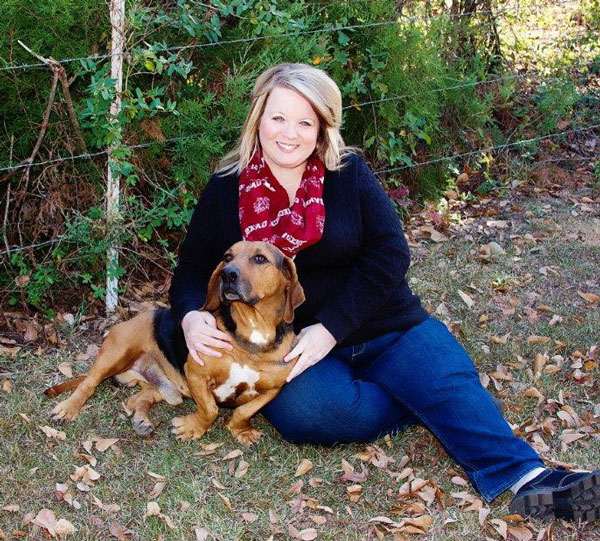 "Chester went missing from our area, but we are not sure if he was picked up on the road or if he was taken from our yard. We immediately posted on PawBoost and everywhere we could think of. Someone contacted my daughter saying that a shelter had a dog like him in Georgia, but it was 2 hours away.
When they contacted her they also gave the number to the shelter so I called and they asked me to send pictures. In return they sent me pictures and we knew it was him. We left that minute for the 2 hour drive.
I would definitely recommend PawBoost, because so many people saw and shared our post and they got the word out that he was missing. I believe every share and everyone that sees an animal on PawBoost is one step closer to getting their lost pet home.
Thank you for your posting services and keeping up with my fur baby's status. He was so happy to see us, he legit cried. He took his paws and covered his face because he was crying. It seems as if he was just as happy to see us and we were to see him. He was microchipped before we brought him home."
---
Remington: Lost Dog Reunited in Grand Blanc, MI!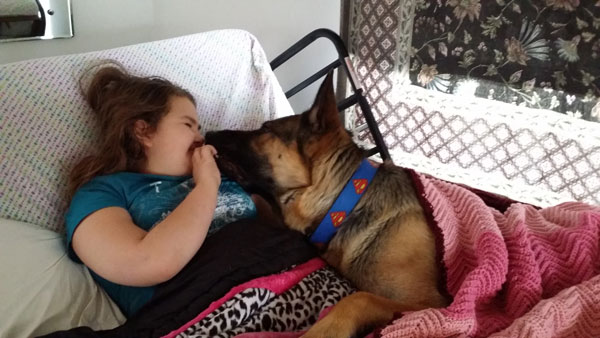 "Remi is my daughter's service dog and he went missing while my daughter and I were out of town for her doctor appointments and also to be with family for my Grandmother's memorial. My husband stayed back home because he had work.
Over the weekend he was outside in the garage working and Remi was with him. We just moved to the area from a community that always had a lot of activity. Remington knew his boundaries and always stayed within them. Even once we moved we were able to let him out and he'd still never wander off.
It was so heartbreaking to hear the news he'd gone missing especially since we were so far away. I instantly started reaching out to anyone I could for help in looking for him. By networking online, I heard of your website and I posted there as well.
It was about 2 hours after I received a phone call from a woman that had found Remington outside her home. And instantly by Remington's demeanor and superman man collar she said she could tell he was well trained because he was such a gentle, big puppy.
She wanted to find his owners so she asked her neighbor if he could take him because she couldn't bring Remi into her house with her dog and twins. She then called the police who came and picked him up and my husband picked Remington up the following morning from the Genesee Animal Control Shelter.
There are so many more details to the story about the numerous calls back and forth with the woman and her neighbors that found Remington, police departments, etc. It was a very long process to find exactly where the police had taken Remington to.
I would highly recommend PawBoost to others! If it hadn't been for PawBoost, we wouldn't of been able to reconnect with our precious Rem Rem so quickly, if at all possibly. We cannot express our gratitude enough! Thank you all of you!"
---
Mimi: Lost Dog Reunited Holmes County, OH!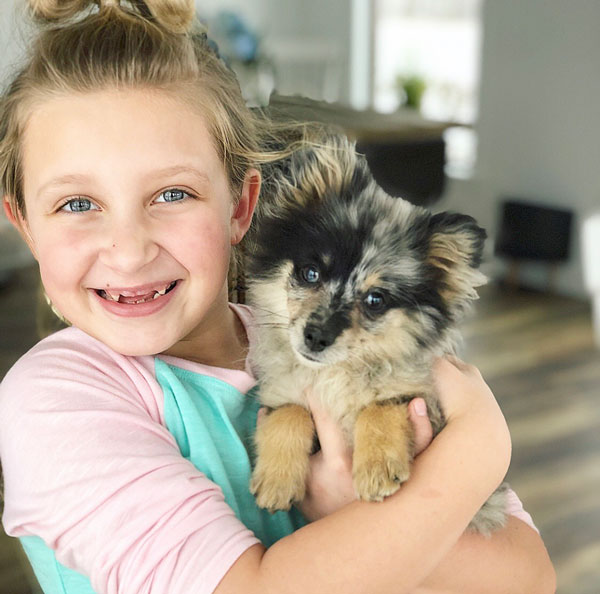 "Our fur baby Mimi went missing one morning after she and her doggy sister were let out to use the potty and play. We were reunited 3 days later when a man saw her photo and came to our home.
He said she was living outside of his home up the road. She was afraid of him so we followed him and when I got out and yelled for her she came running, happy as could be. It was a very tearful reunion.
After searching our property and nearby properties for hours each day I had lost all hope. PawBoost helped us get Mimi home, and we couldn't be more happy! I will recommend PawBoost to everyone searching for a lost fur baby."
---
Theo: Lost Dog Reunited in Marion, IA!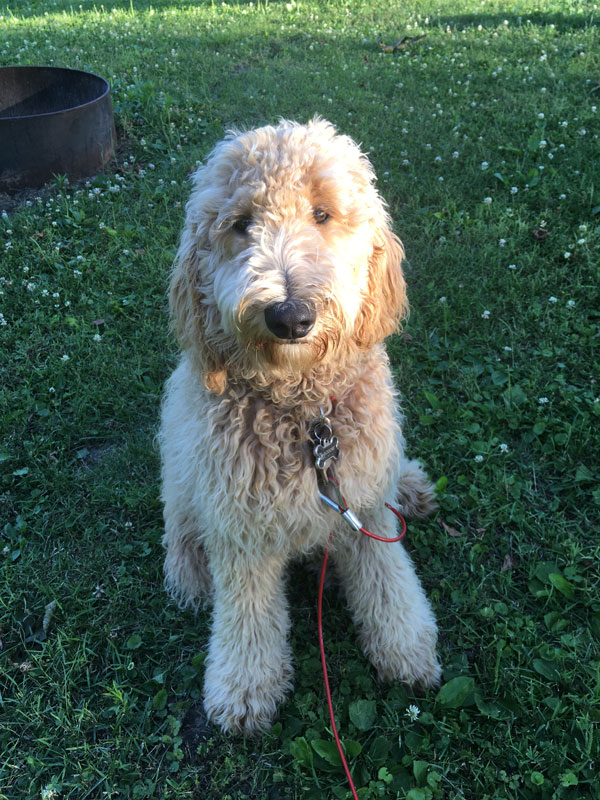 "It was just a regular evening when we let Theo out to go pee before bedtime. I let him out and went upstairs to brush my teeth. The outside temperature was -20 degrees, so I was in a hurry to get back downstairs to let him in. When I opened the rear door to let him in, I could not find him.
I turned on the exterior house floodlights which light up the perimeter of the house and grounds. I put on my insulated boots and heavy jacket, and searched outside for him. He was nowhere to be found. He never wanders off, even in warm temperatures.
With all of the new social media products available, I had no idea how people today post lost pet notices. I came back in the house, logged on to my computer, and immediately searched the internet for 'lost dog in Marion, IA.' Several posting sites came up, and PawBoost was one of them.
I completed the PawBoost alert of Theodore around 11:00 PM. The next morning, I had several replies of condolences and hopes of finding our lost dog. One of the replies actually stated they had found Theo and he was inside their home warm and safe.
We live in a rural and agricultural area, with only a few homes in the area. A young lady was driving home and saw Theo on the side of the road. She pulled over and concerned about the cold weather she put him in her car and drove home.
She contacted me via text message that she had Theo, and I arranged to pick him up the next morning. I am not a big fan of all this social media invading our children's lives, but at times like this you want to reach out to as many people as quickly as possible and this social media product really did work.
Thank you for providing a quick and easy (and free) method of alerting others of a lost pet. These pets are like our children, and when they come up missing, it is most definitely a very serious emergency."
---
Love these Happy Tails? We love sharing them! Click here to read more.