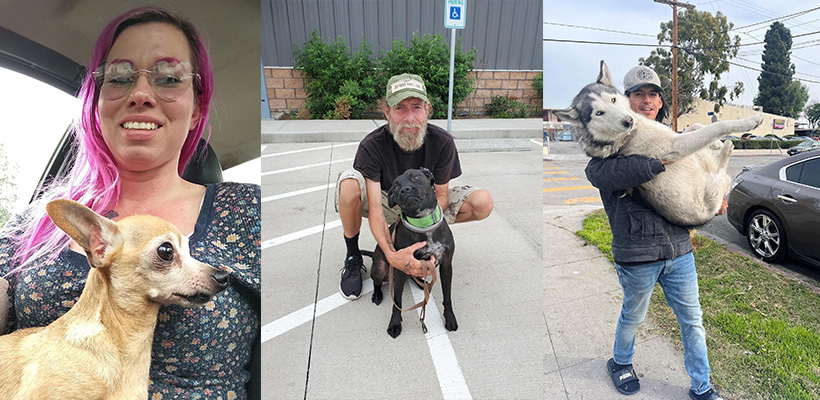 Featured Happy Tails! May 2023 – Lost & Found Dogs, Cats, & Pets That Were Reunited in May
Featured Happy Tails! May 2023 – Lost & Found Dogs, Cats, & Pets That Were Reunited in May
PawBoost loves to share happy endings! Check out May's Featured Happy Tails to learn how these fur babies were reunited with their families.
Love these Happy Tails? We love sharing them! Click here to read more.
---
Bernini: Lost Dog Reunited in Philadelphia, PA!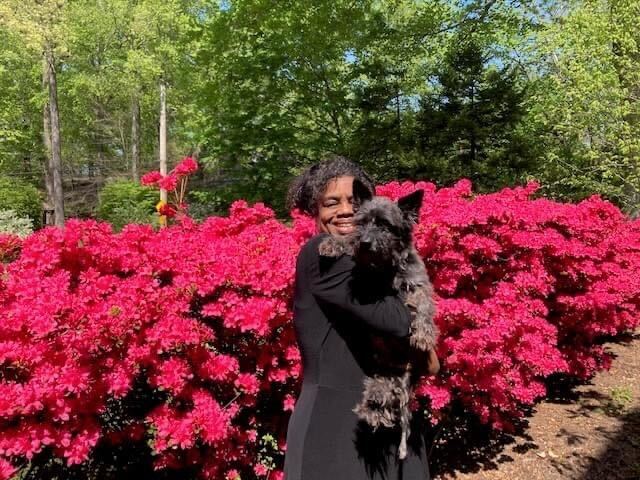 "Bernini managed to get out of the house, wander out of our backyard, and walk to the corner. After searching and realizing my pup was long gone, I took to the internet. I did a Google search the following morning for "how to search for your dog" and PawBoost came up. I posted his lost dog alert on PawBoost, and about 15 minutes later, I got a call from a woman who said she'd seen a dog on Facebook that had been found the previous evening and it looked like our dog. We looked, and it was our Bernini! We met up and reunited with our pup thanks to his amazing finders. Bernini was missing for about 18 hours. We had given up hope after searching the neighborhood and posting on Nextdoor. Using PawBoost was so effective. Thank you Cassie, thank you Gia, and thank you PawBoost!"
---
Knucklehead: Lost Dog Reunited in Houston, TX!
"Jimi and Knucklehead are homeless, and Knucklehead disappeared one day. They were taking a nap as they always do when Knucklehead went missing. The dog and owner were reunited because of PawBoost. Jimi couldn't sleep and walked to a store to charge his phone at 4:00 AM. Jimi got on PawBoost and was searching all of the found dog alerts and saw a dog that looked just like Knucklehead. I went and picked Jimi up and drove him to the location at Bayou Animal Services and the dog and his owner were together again! Jimi had his emotional support dog back.
Jimi is a homeless veteran, and Knucklehead found Jimi on the streets 4 years ago. Jimi says they are like peas and carrots, so we were thrilled when they were reunited. Knucklehead was missing between about 24 to 48 hours. It was pretty easy to use PawBoost, and we got Knucklehead back! I loved the flier PawBoost made and it was so easy to share and get the word out. I'm so glad there are things online to use when your pet goes missing like PawBoost."
---
Flash: Lost Dog Reunited in Los Angeles, CA!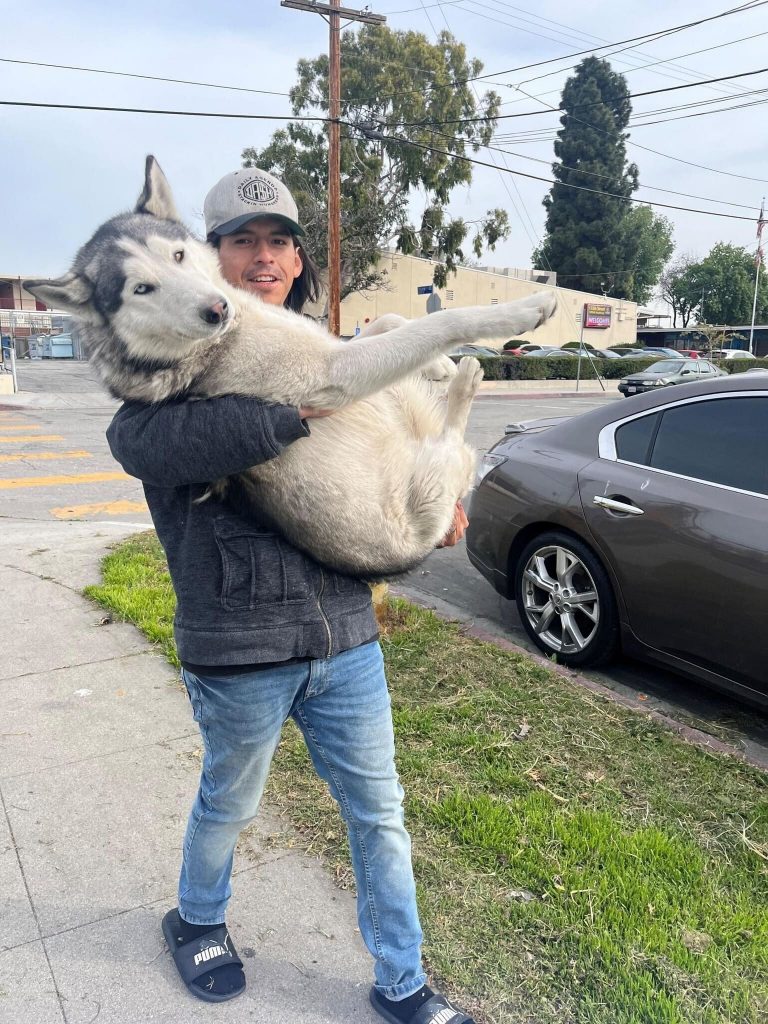 "On Sunday, we got home and our dog, Flash, didn't come out to greet us as he usually does. We were worried so we looked for him throughout the house and we couldn't find him anywhere. We looked at our camera and saw that he had jumped over the fence and escaped. Yesterday, a good samaritan found my contact information through PawBoost and sent me a direct email. He told me that he had seen my dog in the middle of 120th street and Central Avenue, so my husband went immediately to see if it was him.
It was our baby, and he was very scared and hurt. I thank PawBoost for helping me find Flash and also the person with a big heart who took the time to let me know where he was. God is good! Flash was missing for about 30 hours in total. I highly recommend PawBoost because, if it weren't for them, I wouldn't have found my dog. They supported me a lot and I thank God for their existence. May God bless them and continue using them to bring joy and hope in the midst of the pain and sadness that losing a pet brings."
---
Harley: Lost Dog Reunited in Rochelle Park, NJ!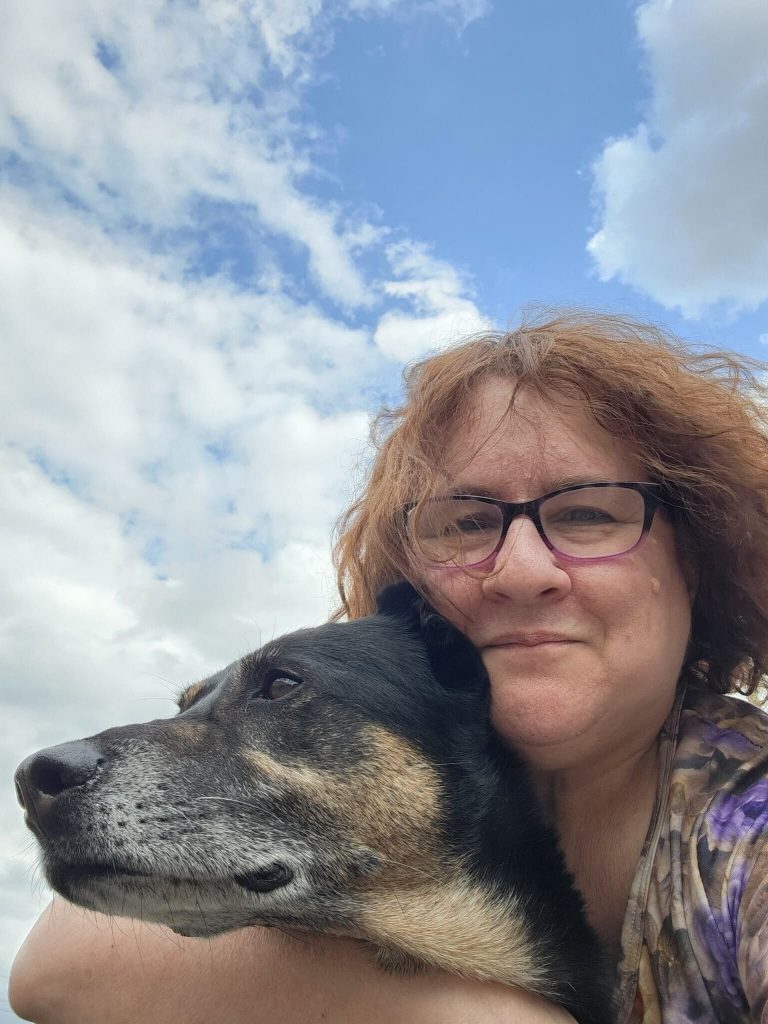 "Harley ran off into the backwoods and didn't return when called. We immediately went looking for him, but he was gone. After searching around the area with no sightings, we turned to PawBoost to help spread the word. Harley apparently had wandered off to a nearby residential house and the family took him in! After seeing our alert on PawBoost with Harley's picture, the family contacted us and we were able to go pick him up! Harley was missing for 22 hours before we were reunited. Without PawBoost, we may have never known what happened to Harley, let alone be reunited with him. Thanks to PawBoost, the family that found him was able to contact me and reunite us with our lost pup!"
---
Ginger: Lost Dog Reunited in Shoreline, WA!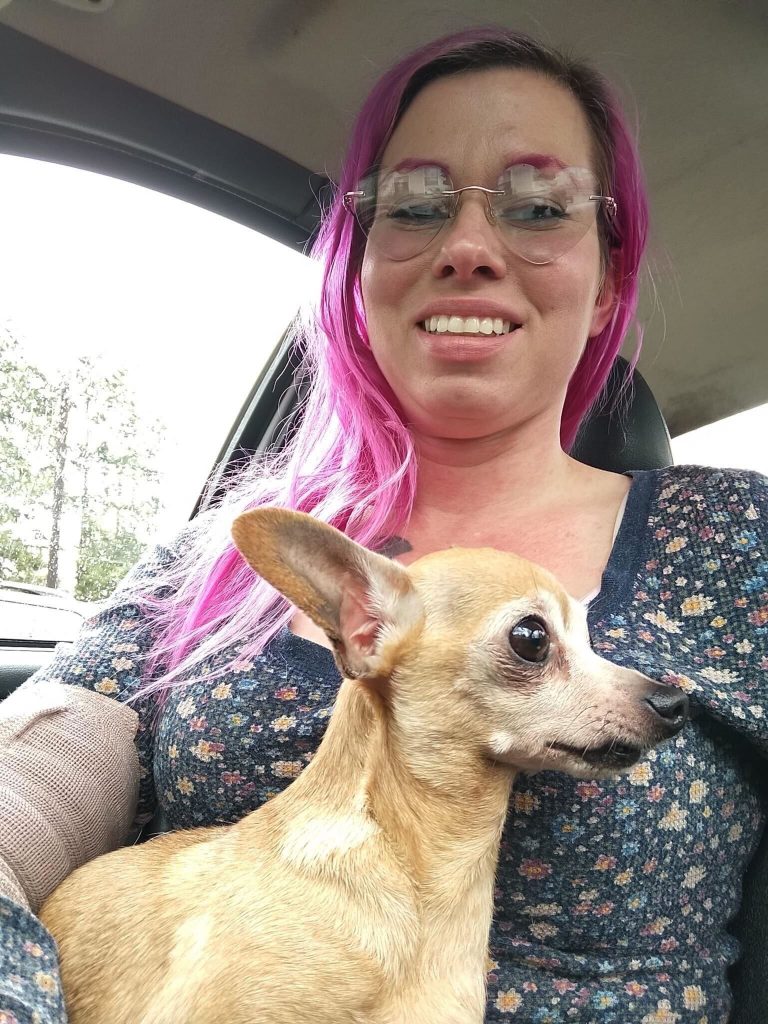 "Frankly, it's a mystery to me how Ginger escaped. She was sleeping soundly in her bed when I locked up and went to sleep last night, but she was gone when I woke up at 8:00 AM the next morning. She didn't get far apparently; she was found by a good samaritan across the street from my apartment. Another PawBoost user found her and posted her found pet alert on the site. Other users sent me screenshots and links of this post, so we got in contact and I was swiftly reunited with my fur baby. I doubt I would have found her as quickly without PawBoost. Ginger was gone for just over 12 hours. I have friends who use PawBoost and repost their lost pet listings on Facebook, so it seemed like a good place to start my search. Thank you, thank you, thank you to the kind soul who found her for caring enough to rescue my baby and take her to PAWS! She's back home now, passed out in her bed after a hefty lunch."
---
Watch Our Happy Tails Youtube Series!
---
Love these Happy Tails? We love sharing them! Click here to read more.