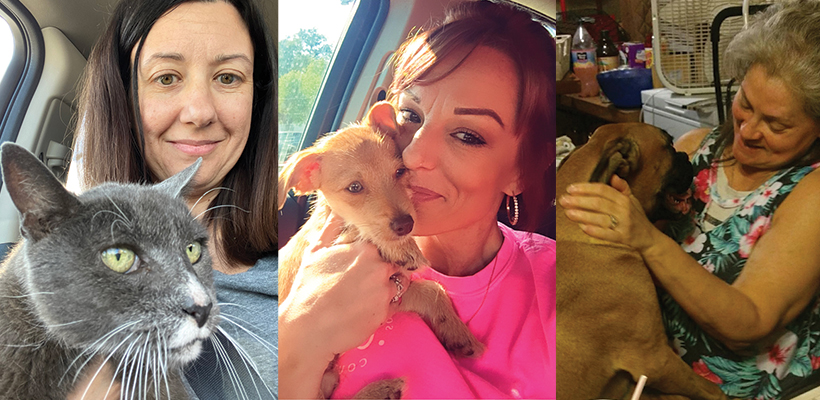 Featured Happy Tails! September 2020 – Lost & Found, Dogs, Cats & Pets That Were Reunited in September
Featured Happy Tails! September 2020 – Lost & Found, Dogs, Cats & Pets That Were Reunited in September
PawBoost loves to share happy endings! Read September's Featured Happy Tails to learn how these fur babies were reunited with their families.
Love these Happy Tails? We love sharing them! Click here to read more.
---
Ivan: Lost Cat Reunited in Pittsburgh, PA!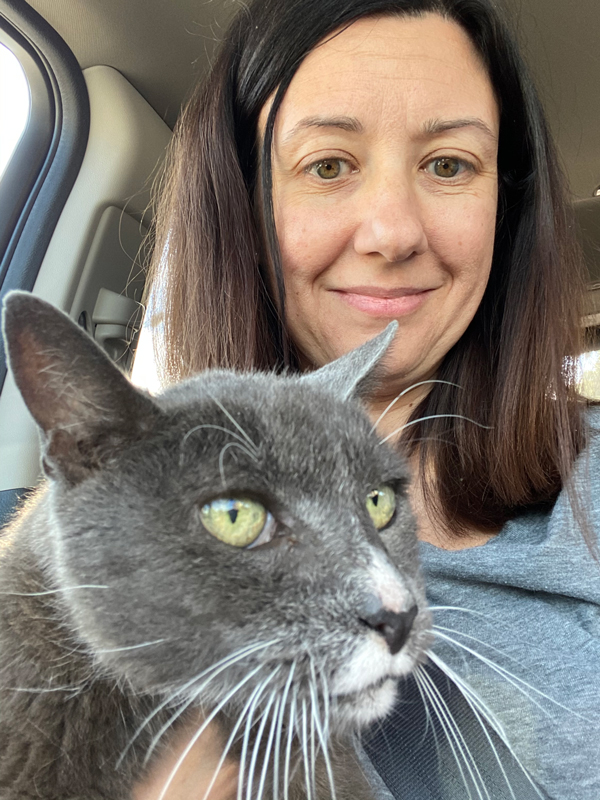 "We aren't sure how Ivan went missing. He is 19 and has been an indoor/outdoor cat most of his life. During the summer, he sleeps in the gated backyard most of the day and comes in at night. On the evening of the night he went missing, he came in for a bite of food and went back outside for another nap.
An hour later, when it was time to go to bed, he was nowhere to be found. He was eventually found 10 miles away, in a neighborhood across the river. Ivan had been lingering in a couple's backyard for a few days and the couple had tried several sites to find him.
They came across my post on PawBoost and reached out to me, assuming it was a long shot because of the location. If I had not posted to PawBoost, I would not have Ivan safe at home right now. I cannot express how very grateful I am."
---
Charlie: Lost Cat Reunited in Saint Paul, MN!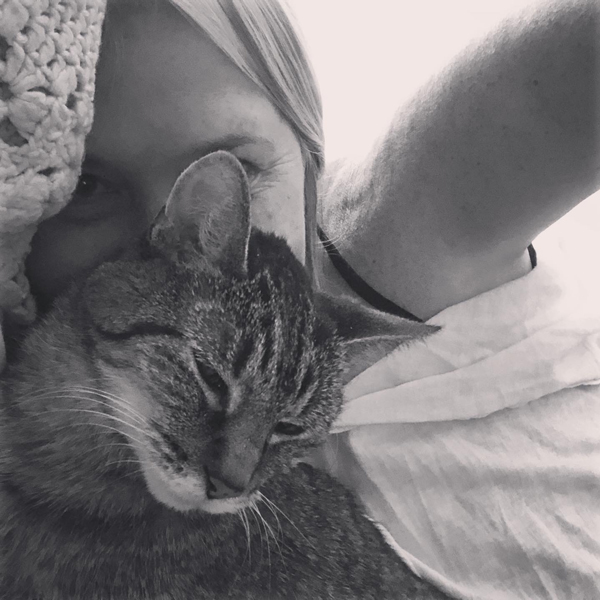 "Charlie and his sister are indoor cats who desperately want to be outdoor cats, and they tend to dart out if the door is open for even a second. My husband and I know this and are therefore diligent in making sure no cats escape. We had a guest at our house, though, who is less accustomed to their behavior, and I presume she inadvertently let Charlie out.
As soon as I got home from work and noticed he was missing (likely about 4-5 hours after he got out), I tore the house apart looking for him and started searching the neighborhood. After approximately two hours of not finding him anywhere, I posted on social media and every sort of lost pet website I could find. I didn't sleep at all that night and pretty much sat vigil on the porch the entire following morning.
One of my neighbors sent me a message via Facebook and said he thought Charlie might be on his porch. I ran over immediately, and sure enough, Charlie was cowering in the corner. He was super scared and hissed at me at first, which is totally unusual, but as soon as I picked him up, he snuggled in. On our walk home we had a long talk about how he's an indoor cat.
He apparently got into some sort of scuffle, as his back leg is injured with puncture wounds, but after a visit to the urgent care vet, he is on the mend. He's exhausted and likely still coping with some residual stress, but he's getting better by the day, and I am so, so grateful."
---
Ollie: Lost Dog Reunited in Long Beach, MS!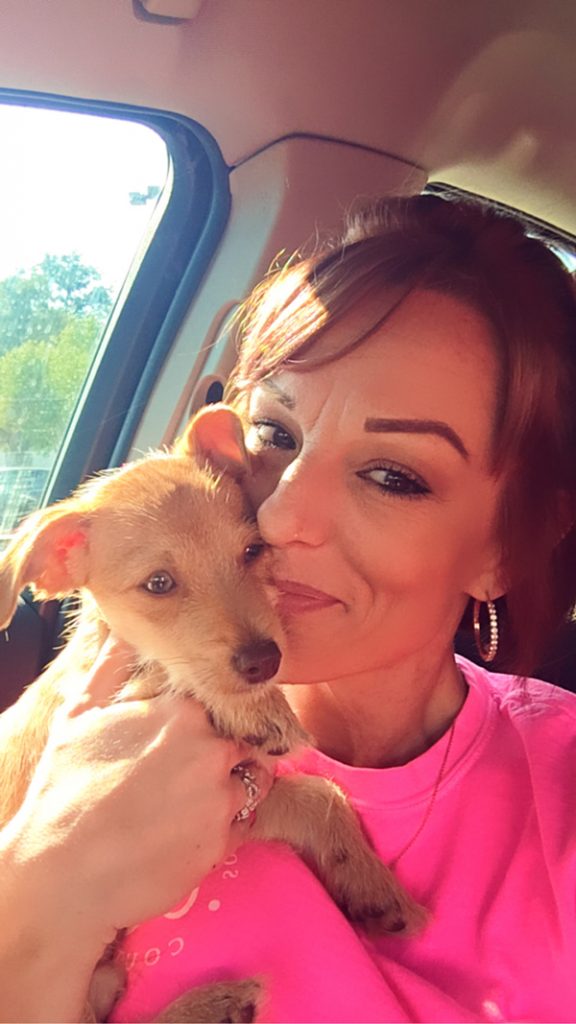 "Ollie and my other dog, Buddy, went under my chain link fencing that surrounds my yard. They have done this before but have never gone far or left my quiet neighborhood. This time I immediately hopped into my car and drove around the neighborhood, but they were nowhere to be found.
The neighbors and I looked for several hours and then finally about 4 hours after they disappeared Buddy showed up covered in mud, but little Ollie wasn't with him. With the help of PawBoost and my Facebook community the person who found little Ollie got my phone number from PawBoost and was able to let me know they had my sweet boy.
I would recommend PawBoost to friends, family, and just anyone who has lost their precious pet, because I really thought I was never going to see Ollie again. With the help from PawBoost I was reunited with my sweet boy by the next morning and I am so thankful he wasn't hurt or injured and was cared for by a lovely couple overnight. Thanks PawBoost!!"
---
Tipper: Lost Cat Reunited in Jacksonville, FL!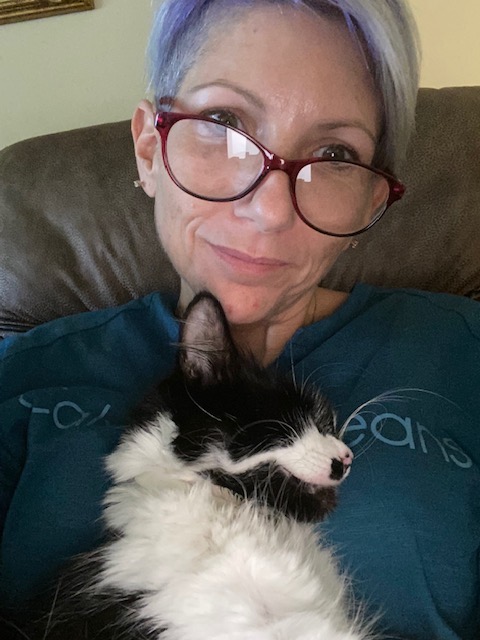 "Tipper went missing one Wednesday. When I checked my video cameras, I couldn't tell where she went. Last I saw her was by my car and I didn't see her exit from any angle. I saw where I left in the car and I had a feeling that she may have gotten in my car fender wheel or something. I just did not see her leave the yard nor did I see anyone come in the yard and grab her, so that was my assumption. I assume she got out of her hiding spot from the car somewhere along the way.
I made the decision to make a post on Nextdoor and PawBoost. During this time, my post on PawBoost was being shared and I had lots of nice people respond with their well wishes of finding her. I had recently debated about taking the post down from PawBoost because I had almost given up hope that I would find her. Then, I received a text from an unrecognized number stating that maybe someone had found my cat. Indeed someone had!
PawBoost got a post of a found cat that looked like mine and promptly sent me an email. I immediately responded that yes that looked just like my cat. They called me right away and 20 minutes later, I had my Tipper back! Thank you to those people and to PawBoost for responding so quickly and reuniting me with my kitty!
If it weren't for PawBoost, I don't think I would have ever found my cat. I didn't even have a chance to check the lost page before PawBoost contacted me. They were quick to send the found ad to see if it was a match. So thankful my baby is back home and I am forever grateful to PawBoost for making that happen!"
---
Sissy: Lost Dog Reunited in Denver, NC!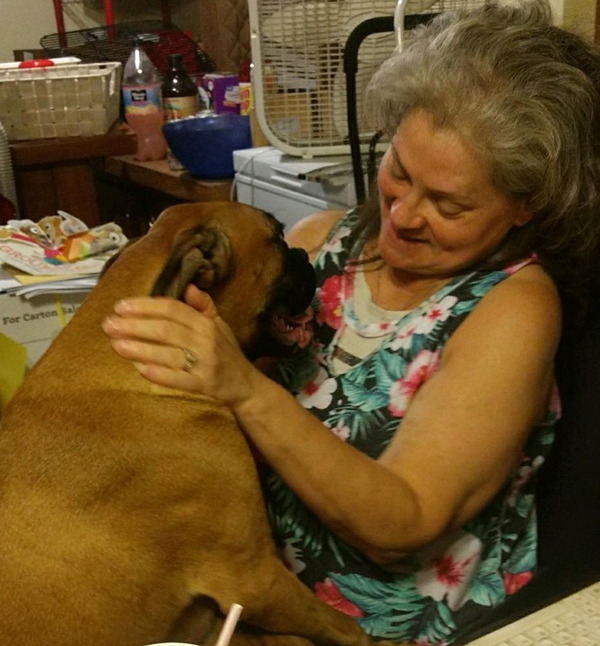 "Sissy ran out of the open gate in the backyard while her mom was mowing. It was kind of bitter sweet. Her dad had just got to come home the previous day from the hospital after beating COVID-19 and minor surgery. Our family was so thankful over that, then the news came that Sissy ran out the back gate. My brother caught Jayden, Sissy's sister. They are from the same litter. The whole family was heartbroken.
She returned home after 5 days on her mom's birthday. My brother, Sissy's dad, was awakened by Petey, Sissy's feline brother, meowing and scratching at the front door. Petey was pawing at something looking out of the cat door. When my brother opened the door in ran Sissy baby girl. Now to get to the front door she would have had to jump from the steps over the gate on the front porch, a feat in itself.
So many people were looking and praying because of the post by PawBoost on Facebook and The Good Lord leading her back home. PawBoost alerts are something I always share to try and help babies get back to their human families. I don't think there is enough Kleenex in the vicinity for this family. Thank you for this service."
---
Love these Happy Tails? We love sharing them! Click here to read more.