July Fourth 2018 Report
July Fourth 2018 Report
Over the July Fourth holiday, there is a spike in lost and found pets reported to PawBoost because of fireworks. Our fur babies become terrified and try to escape from the resounding blasts, but may not remember their way home. Check out this year's infographic that breaks down important stats: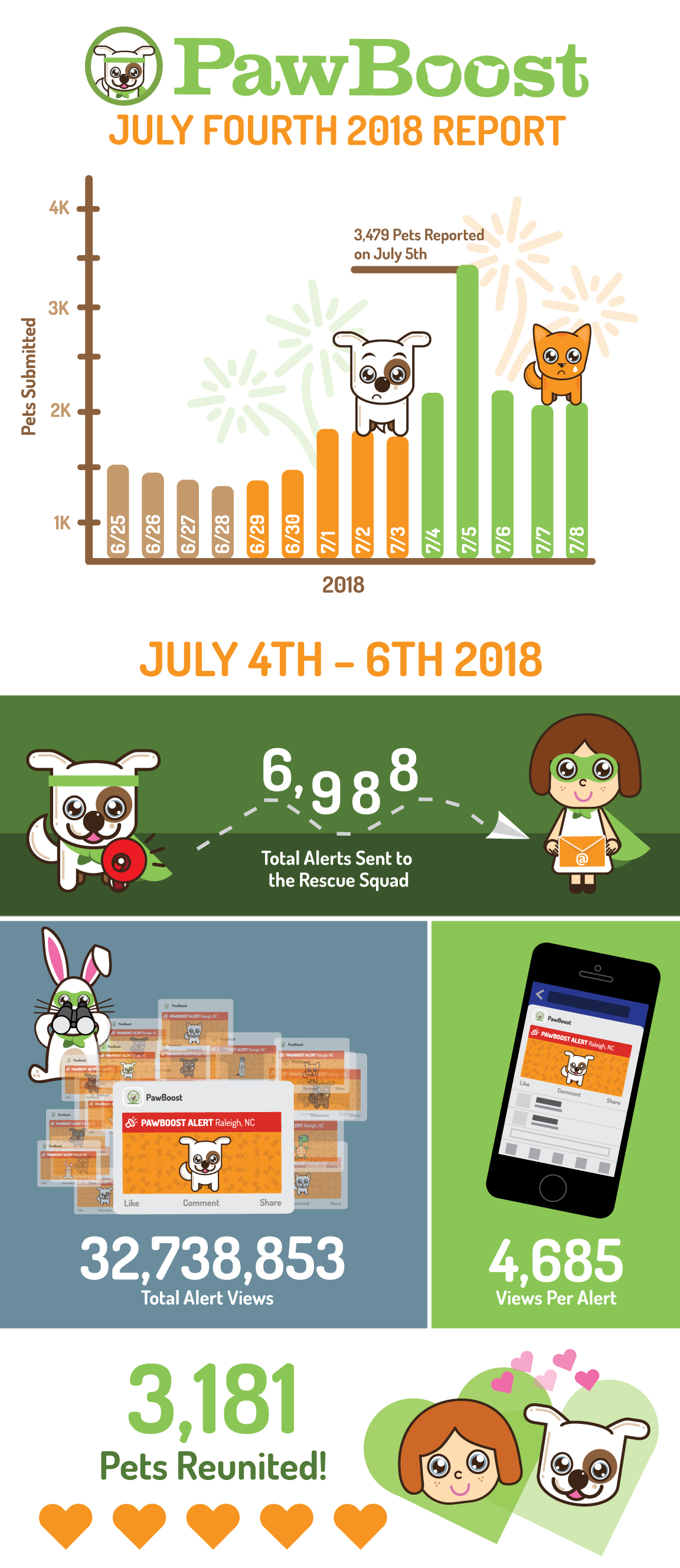 On July 5th, 3,479 lost and found pets were reported to PawBoost. From July 4th–6th, 6,988 alerts were sent out to the Rescue Squad. PawBoost alerts were viewed 32,738,853 times on Facebook. Wow! That averages 4,685 views per alert.
The good news is that 3,181 pets were reunited with their families. This wouldn't have been possible without all of your shares!
Want to help reunite lost pets? Join the Rescue Squad by signing up for alerts!