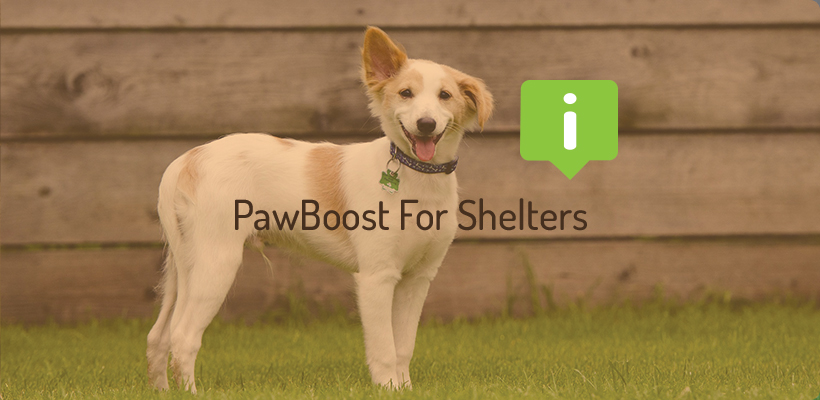 PawBoost for Shelters
PawBoost for Shelters & Humane Societies
Learn how to save time and increase return-to-home with PawBoost, for free.
If you know anything about PawBoost, you probably know us as the AMBER Alert for lost pets.
Over 5 million pet lovers are signed up for our local lost & found pet alerts, and we've helped reunite over 1.3 million lost pets with their families.
But did you also know we build free tools for shelters to help increase your return-to-home?
Watch this video to learn how it works:
Key Points
Stray intakes at partnered shelters are automatically added to our lost & found on the web and in our app.

When a pet's status changes to returned home, adopted, transferred out, etc., the pet is automatically removed from PawBoost.

Partnering with PawBoost is 100% free, and the integration is completely automatic.

It's available for shelters running on Chameleon, Petpoint, Shelter Buddy, and Shelterluv.
---
Apply for Partnership
Interested? Apply for partnership here.
---
Frequently Asked Questions
---
List of Partnered Organizations
---
Printable Resources