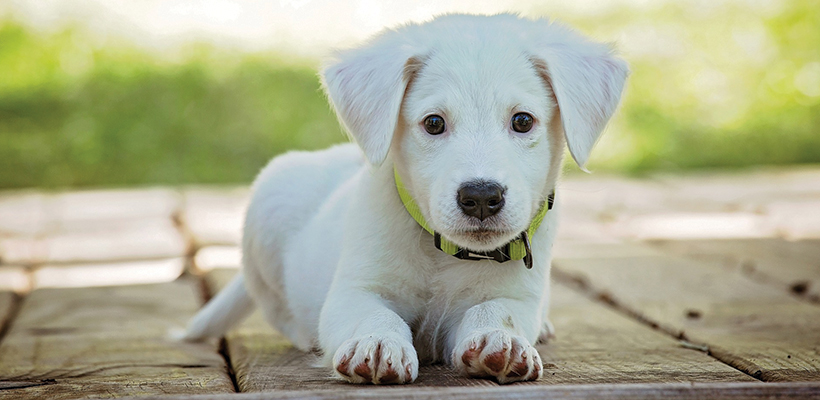 Puppy Proof: Make Your Home Safe for a New Arrival
This article is contributed by guest writer, Mat Coulton (Content Writer at Wiley Pup)
Puppy Proof: Make Your Home Safe for a New Arrival
Just like infants, puppies have no awareness of the dangers that lurk in our homes. Making matters worse, baby canines instinctively explore their environment with their mouths, pressing tiny sharp teeth into just about everything that will fit in their jaws.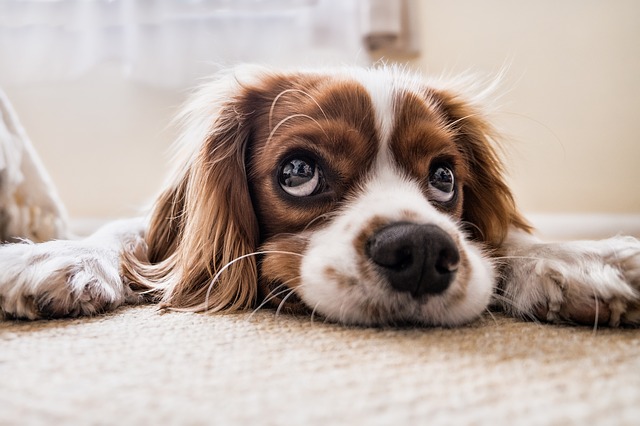 Photo Credit: Fran_ via Pixabay
Puppy proofing before your new arrival is the best way to make their new home a safe place. Here are some tips:
Puppy Play Room
It can be daunting to try to make the entire house puppy safe. Luckily, you don't have to! Select one or two rooms where you plan to spend time playing with your puppy, block exits with baby gates or empty boxes, and focus on making that space a safe one.
When you decide to have your puppy join you in rooms that have not been puppy proofed, consider putting them on a long leash attached to your belt so that you can be sure they are staying out of trouble while you put your focus elsewhere.
Here are some things to make sure are out of reach before letting your puppy go exploring in their play room:
Electrical wires
Trash
Medications
Beauty products such as lotion, hair gel and makeup
Household chemicals and cleaning supplies
Shoes
Antique or heirloom furniture
In addition, make sure the following items are easily accessible to your puppy at all times:
Fresh water
Open crate or doggy bed
Appropriate toys
Constant supervision from an adult
Puppy pads (if you choose to use this method for housetraining)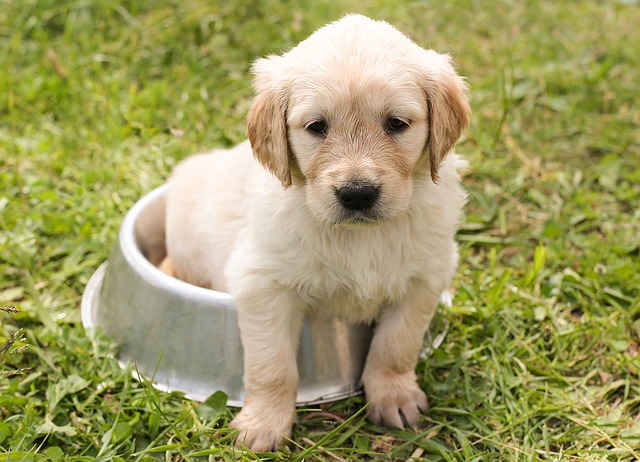 Photo Credit: Chiemsee2016 via Pixabay
Parasite Protection
Very young puppies are not eligible for the prescription topical flea and tick treatments that dogs enjoy. Make sure you have some puppy approved flea and tick shampoo at home so you are ready to spring into action at the first sign of these pesky bugs.
Crate Training
If you have not looked into it, research crate training to find out about the number one method professional dog trainers will recommend for both housebreaking and safety purposes.
Being able to put your puppy in the crate so that you can have some time off from supervising them is a real mental health saver. In addition, the crate is a safe and secure environment that your puppy will quickly adapt to and likely associate with a well-earned nap.
Done right, crate training will provide you a lifetime of benefits:
Traveling with a dog is a breeze when they are crate trained. You can leave them at the hotel while you go to dinner knowing that they have a sense of security with the familiar scent and feel of their crate.
Crates give you a valuable training tool that you can use instead of harsh punishments. The dreaded "Time Out" is an effective method for curbing undesirable behavior without physically or verbally attacking your puppy.
Dogs that were properly crate trained as puppies are less likely to experience separation anxiety when they are left alone for extended periods of time, such as a long work day.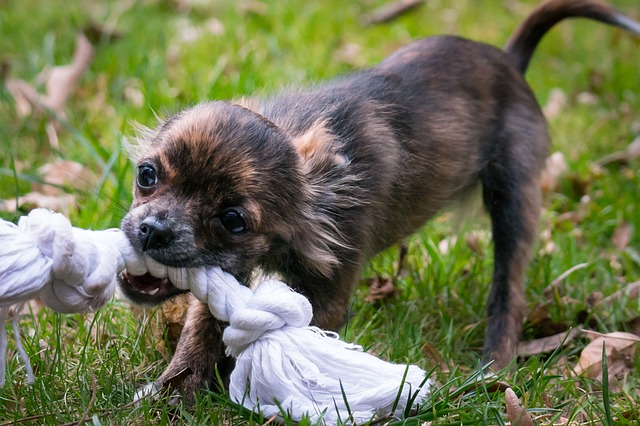 Photo Credit: Didgeman via Pixabay
Teething Toys
In addition to removing the possibility for your puppy to get into chew trouble, make sure you have a good assortment of toys that are appropriate for them to play with.
Chewing is compulsive for puppies, usually for the first year. Be sure your shopping list includes teething toys that are designed to give your pup an irresistible chew during the tough teething period.
Proofing the Yard
Finally, don't forget to take some time to puppy proof the outdoor spaces where your puppy will spend time. Make sure you pay particular attention to:
Fence security
Kid's toys that could be a choke hazard for your puppy
Lawn and automotive supplies such as anti-freeze, fertilizer, or cleaning agents
Poisonous plants in your flower or vegetable beds
Plants treated with herbicides or pesticides
Poison for rodent control, including bodies from poisoned animals
Electrical chords from ornamental lighting or outdoor appliances
Block access to a pool or pond when you are not there to supervise
Always check in and around vehicles before operating if your puppy has access to them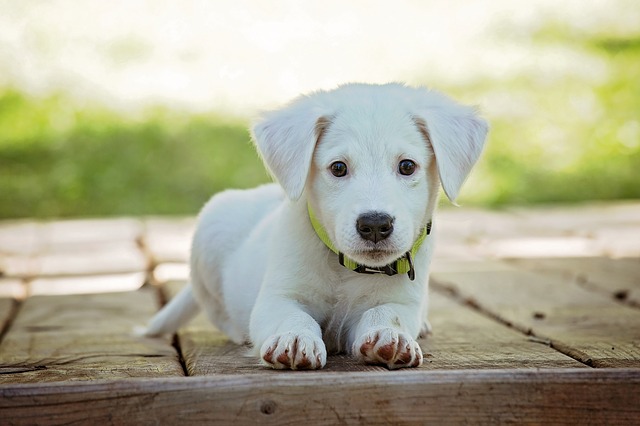 Photo Credit: 3194556 via Pixabay
Preparation is Key
Going through this checklist before bringing your puppy home could save their lives. It will certainly bring you some peace of mind to know that hazards are out of reach or locked away before turning your back on your young dog, even for a moment.
Remember that puppies still require supervision at all times, particularly for the first 6 months of their lives, regardless of how well you puppy proof your home and yard. Crate training and providing plenty of appropriate toys will add to your puppy proofing efforts as well.
Finally, unless you have experience training dogs already, consider enrolling your puppy in basic manners classes so that you can learn some valuable training techniques and your puppy can get some much needed socialization with other dogs his age. The long term safety and happiness of your dog will depend on teaching them how to be appropriate in a world built for people.