The Pet Sitters Club: Who Watches Our Fur babies?
The Pet Sitters Club: Who Watches Our Fur babies?
It's time for spring break: the kids are out from school, you're already ready for a vacation and it's the perfect time for a family getaway – but who's going to look after Bella while you're away?! You could call your mother-in-law, but the last time she was responsible for taking care of a family pet (and got her vision checked) was 1992. What about a pet sitter – but how do you know whether you can trust someone you don't know to take care of your precious fur baby?
In recognition of Professional Pet Sitter Appreciation Week this month, we spoke with Beth Stultz, who is the Vice-President of Marketing & Operations at Pet Sitters International, about some of the ways pet sitters prepare and plan to keep your precious fur baby healthy and safe while you are away.
Pet Sitters 101: Who Are They and What Do They Do?
There are several kinds of pet sitters: there are friends and family, who may or may not have a lot of pet sitting practice under their belt (but will likely watch your fur baby for little to no cost), and there are professional pet sitters, those who can make careers from their extensive background and training in pet care and safety.
"Professional pet sitting is an ideal career for pet lovers with business savvy who are comfortable with the ideas of working long hours/on holidays and weekends," Stultz says. "And who will commit to continuing education."
Professional pet sitters primarily provide care from the pet's home and can serve as day/evening dog walkers or as caretakers for overnight/several-day home stays. Stultz mentions that most professional pet sitters have specialized training in pet first aid, basic pet-care best practices and pet behavior.
"Pet Sitters International also encourages pet sitters to pursue pet-sitter specific certification," Stultz says. "Pet sitters can earn their Certified Professional Pet Sitter designation by passing a knowledge-assessed certification exam." Note: The Certified Professional Pet Sitter (CPPS) designation is an industry-wide certification offered exclusively by Pet Sitters International.
Photo Credit: Pixabay via Pexels
Prepare to Care: How Pet Sitters Plan for Keeping Pets Safe
The relationship between a pet's family or guardian, the pet sitter, and the pet can require a lot of attention to the details about the behaviors/personality traits, physical health conditions, and other important environmental considerations that are unique to the pet and their living situation.
PSI recommends that all pet sitters set up an initial in-person (when possible) consultation prior to accepting a job. During these consultations, pet sitters can review with the pet's family in detail any important information for the pet's individual care plan.
"Professional pet sitters seek to obtain a variety of information from clients before a pet-sitting visit," Stultz says. "Including the best form of contact for the pet owner while away, emergency contact information, and information for the preferred veterinarian and emergency veterinary hospital."
Pre-sitting consultations also permit the pet sitter an opportunity to get a spatial sense of the residential environment in advance of any pet-sitting assignment. One of the benefits of hiring a professional pet sitter is that they will come to your home, ensuring that your pet will be comfortable in an environment they know best while you are away.  At an initial consultation, PSI encourages their pet sitters check any outdoor fencing (should the pet be let outside in a front or backyard) and other exit points leading from the home or property be aware of any weak spots or areas for potential escape.
Pet sitters may also take advantage of the pre-sitting consultation to establish a baseline chemistry with the pet as well as connect further with the pet's guardian about certain behaviors and habits that are unique to their furry loved one. Having a more holistic understanding of a pet's specific personality can best guide the professional pet sitter's interactions with the pet as well as aid their safety protocol while on assignment.
"Professional pet sitters shape their visits and actions around the pet's unique needs and traits," Stultz says. "Knowing even the smallest detail, from where a cat may hide to any fears a dog may have, will help a pet sitter implement the best safety measures for a particular pet."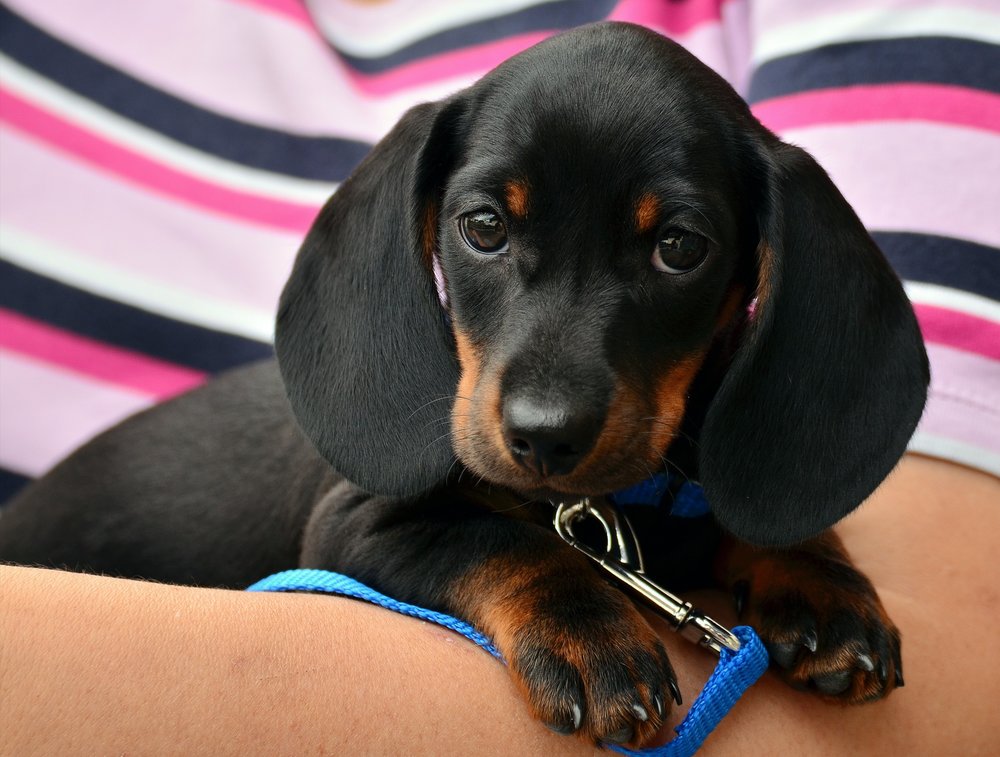 Photo Credit: congerdesign via Pixabay
Still Concerned? Here's How You Can Prepare Before a Trip
Though the pet's family trusts their pet will be in capable hands while they are away, it is nevertheless understandable that they may still be a little nervous to leave their fur baby in someone else's care.
"Pet owners should ask about pet-specific education and training and if the pet sitter is insured and bonded, background checked, uses a service contract and can provide references," Stultz says. "Just as some people are 'dog people' and others are 'cat' or 'bird' people, there's no 'one size fits all' when it comes to finding the right pet sitter to meet the specific needs of you and your pet."
In addition to using the initial at-home consultation to determine if the pet sitter is a good fit for their needs, American Society for the Prevention of Cruelty to Animals (ASPCA) and PSI recommend that pet owners take the following measures in advance of an upcoming trip to best prepare/feel more at ease to leave their pet with a sitter:
Prepare Emergency Contact Sheets
Be sure to leave detailed personal contact information (including phone numbers and the address/contact information of the end destination) as well as the contact information of a trusted friend or relative in the area that the pet sitter may use in the event of an emergency. Aggregate these items in a "Pet Care 101" notebook or folder and also plan to provide a rough itinerary of any scheduled trip should the pet sitter need to quickly to get in touch at any given point.
Provide Veterinary Contact Info
Ensure that the Pet Care 101 document contains the contact information for the pet's regular veterinarian (including the phone number and office address) as well as contact information and address of the nearest emergency clinic. As part of that document, consider including the phone number for the ASPCA's Animal Poison Control Center (888-426-4435).
Stultz and the PSI also recommend completing and leaving a copy of a veterinary authorization form – This form would both authorize the pet sitter to bring the pet to their regular veterinary clinic for emergency treatment and provide payment information and any payment limits, if applicable.
Organize Other Medical Information
Create a section outlining any extenuating health circumstances and current medication information (including the necessary types, dosages, and injection or consumption instructions) that may be important for the pet sitter to know. Also provide a quick note about where/how to store the medicine so that it is far out of reach of curious noses.
Document Daily Routine Notes
Prepare a detailed overview of the pet's daily routine, including additional information on their regular exercise needs, any special dietary guidelines, and recommended feeding times
Photo Credit: freestocks.org via Pexels
Plan the "Plan Ahead"
Despite our best preventative efforts, accidents may still happen while we are away. Prepare for the worst and double check before leaving that all identification tags are securely fastened and contain accurate contact information. Include in the Pet Care 101 document several high-resolution, up-to-date photos of the pet should he or set unexpectedly escape.
It may also be helpful to put together an "Immediate Response Action Plan" in the event of a lost pet scenario, including instructions for creating missing pet posters to canvass the community and for notifying local animal shelters (and visiting each day in person) and pet rescues.
In addition to outlining steps for an immediate boots-on-the-ground approach, also consider providing our guide for how to raise maximum local awareness for a lost pet, an essential piece of the larger search effort.
Reporting a lost pet to PawBoost will instantly alert local pet lovers on Facebook, by email, and on the PawBoost app, and encourage them to share the alert with their friends. The faster you spread local awareness, the greater the odds are of having a happy reunion. So make sure your sitter knows about PawBoost!
Other great places to post lost pets include the Nextdoor lost & found, Craigslist lost & found, and local lost pet Facebook groups.
Where Can One Find a Professional Pet Sitter?
Many pet owners look to their regular veterinarian, local pet-professionals, or neighbors/family for first-hand recommendations on a trusted pet sitting resource. But if you are new to an area or don't have personal contacts with pet sitter recommendations, there are tons of great online tools to help them find the right resource for their needs.
Both Pet Sitters International and the National Association of Pet Sitters offer Pet Sitter Locators, which allow you to enter a ZIP/Postal code to access a list of association-member pet sitters who service their specific areas. PSI even offers a comprehensive list of interview questions that pet owners can use to pinpoint the exact services and experiences they want from a professional pet sitter.
"Pet owners can reach out to any pet sitter they feel may be a good match," Stultz says. "But regardless of where a pet owner first learns about a pet sitter, the pet owner should ask the questions mentioned above to make sure they are hiring a professional pet sitter or dog walker."