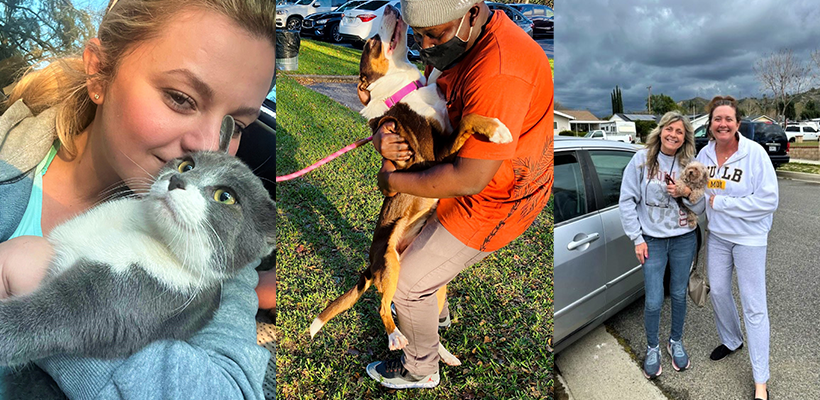 Featured Happy Tails! March 2022 – Lost & Found Dogs, Cats, & Pets That Were Reunited in March
Featured Happy Tails! March 2022 – Lost & Found Dogs, Cats, & Pets That Were Reunited in March
PawBoost loves to share happy endings! Check out March's Featured Happy Tails to learn how these fur babies were reunited with their families.
Love these Happy Tails? We love sharing them! Click here to read more.
---
Featured Happy Tails
---
Whiskers: Lost Cat Reunited in Beaufort, SC!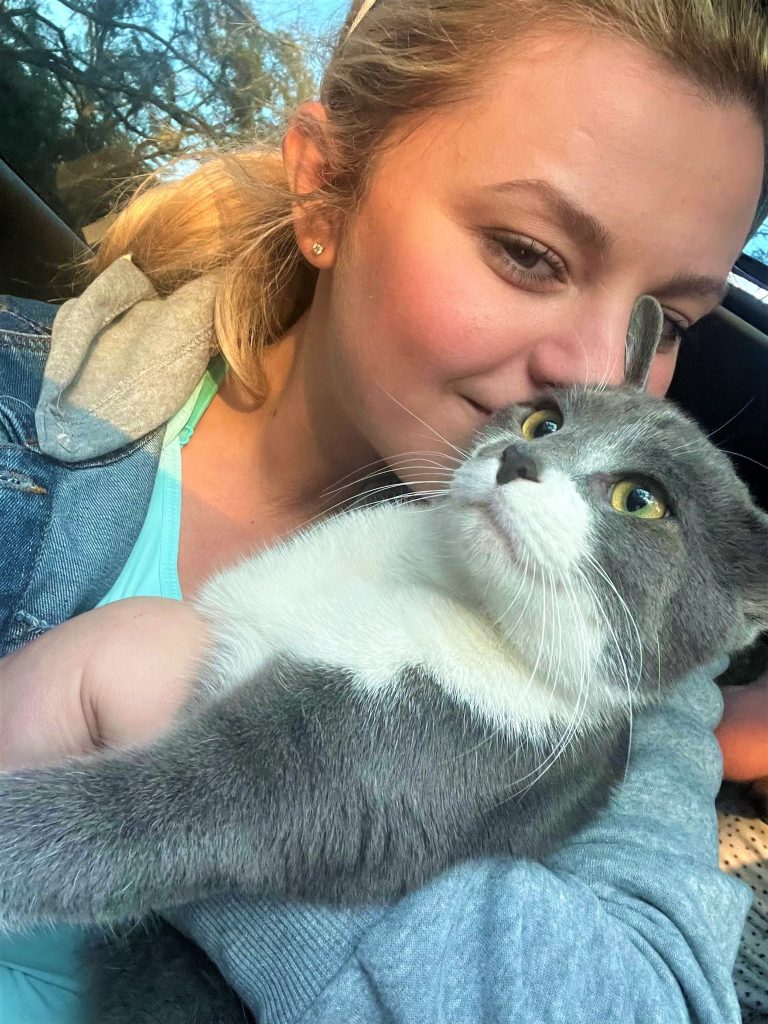 "My mom accidentally let Whiskers get out of our car while we were inside closing on our new home. We were unable to catch him before he ran off, out of sight! We looked for him for a long while, but came up empty-handed. We have just recently moved to the Beaufort area, so the area is new for everyone, especially Whiskers! We got to work posting his information on many sites, including PawBoost, as soon as we could. PawBoost sent out flyers and emails to various shelters and clinics, so we were hopeful that someone would find our boy.
After seven days of being missing, someone found him and brought him into a shelter. They had seen his alert, so the shelter immediately contacted us and we rushed over to get him. When I say I cried happy tears when I got the call, I mean happy, happy tears! PawBoost was so useful; we had so many shares from people wanting to help find our boy. Thank you so much to everyone who has shared posts and sent out emails to help me find my Whiskers. He is safely home! I cannot thank the nice people who gave him a safe place to stay until he was home enough. I'll forever be grateful."
---
Found Dog Reunited in Dania Beach, FL!
"People found this dog roaming around a main intersection at around 6:00 AM. The police were called to capture the dog and send him to the humane society. My husband is a police officer in the city where the dog was found. They waited a few hours with the dog at the station to see if anyone would report him missing, but no one did. My husband and I offered to care for the dog until his owners were found.
He was such a sweetheart! We wound up naming him 'Kevin' during his short stay in our home. We created flyers, a PawBoost alert, and posted on multiple social media platforms. His owner reached out shortly after we posted our PawBoost alert. He came to pick him up, and both the dog and the owner were crying! It was so sweet! Thank you so much for helping spread the word and for providing this platform. The pup and his owner are very happy to be together again!"
---
Oliver: Lost Cat Reunited in San Antonio, TX!
"Oliver left our garage through his kitty door around 6:00 AM on a Sunday morning. About 30 minutes after he left, our cameras caught a coyote strolling by our house. Oliver loves dogs, so when he did not come home for 2 nights after this, our hopes were very low. We figured Oliver had pranced out to play with the coyote and, well, we were heartbroken to think of the most likely outcome. We posted a lost cat alert here on PawBoost anyways, just hoping that he was alive.
On the third day, I received a phone call from a neighbor within our neighborhood. She said that Oliver had come over to her house was now sound asleep on her couch! She had seen the PawBoost alert about Oliver and said, with the description, that she was absolutely sure it was him. After two long nights, I was finally reunited with my baby!
Oliver always gets his collar and name-tag off, so we may have never got Oliver back to our home without her seeing his PawBoost alert. Just like us, she is an animal lover, and without a doubt Oliver would have had a good home with her, but we sure would have had a hole in our hearts not knowing what had happened to him. We're just so glad to have Oliver back home!"
---
Rudy: Lost Dog Reunited in Scottsdale, AZ!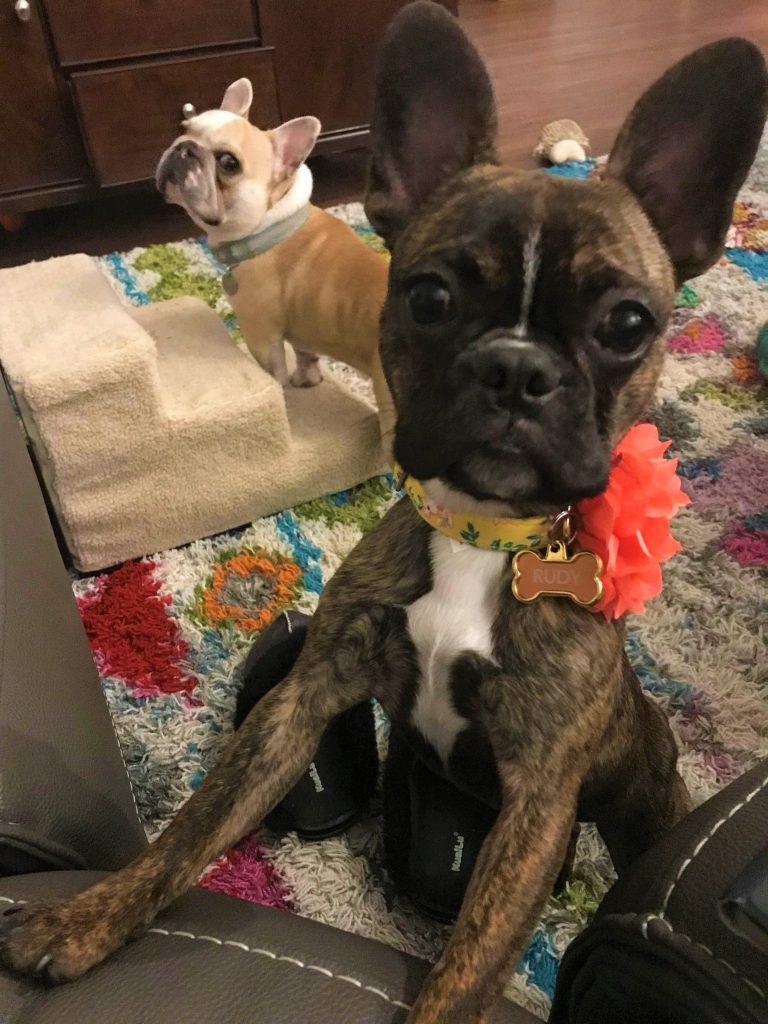 "Our little Rudy got out of the front door of our office and got lost one day. Unfortunately, we did not notice for maybe 20 minutes, which gave her plenty of time to roam far away from us. We began to look all over for her, but by that time she was already long gone. We were so worried! It took us a minute to post her missing dog alert on PawBoost, but as soon as we did, it posted and was cross-shared, reaching people all over the area.
PawBoost was where Rudy's rescuer saw our lost dog alert after just posting a found dog alert of her own. Our little girl had apparently ran off into the street and then hid under the car of her rescuer. Thankfully, Rudy was only missing for about an hour. She was safe within minutes thanks to her rescuer!
We were able to immediately go pick her up and take her home. She was so excited to see us! PawBoost is our first resource in situations like these! Thank you to all who shared and commented on our Rudy's alert. She was home safe that same night because of this community!"
---
Found Dog Reunited in Santa Clarita, CA!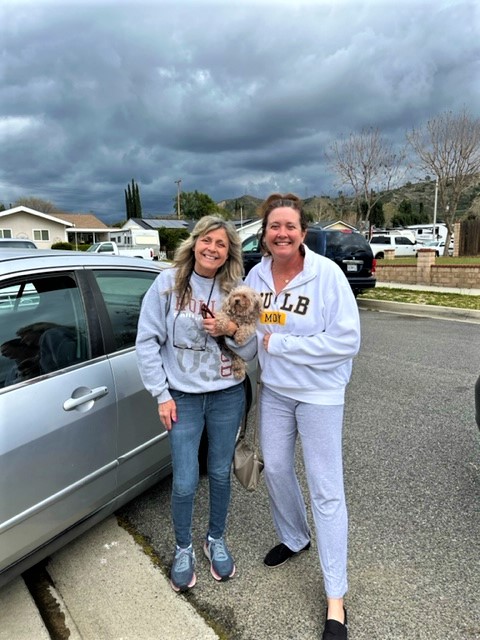 "I found this little lady while walking my dog, Nessa. We were able to come up very close to her, as she is hard of hearing. She ran away at first, but I was able to approach her and pick her up after some coaxing. 'Poor thing was so scared! I knew that we had to find her family right away. I first reached out to try and find the owner on social media through the local Facebook 'Lost Pets' page, and that got me set up through PawBoost. I then took the dog to the local vet at Copper Hill Animal Clinic – they scanned her for a chip, but couldn't find one.
A few hours after listing her as missing on PawBoost, I got a message from the owner. The owner had been searching for about as long as we'd had the dog, so just a couple of hours. They decided to look at social media for any leads, saw our PawBoost alert, and the reunion took about 5 minutes after they saw the post. What a great feeling to reunite a pet with a family! And PawBoost made it really easy. Thank you!"
---
Love these Happy Tails? We love sharing them! Click here to read more.