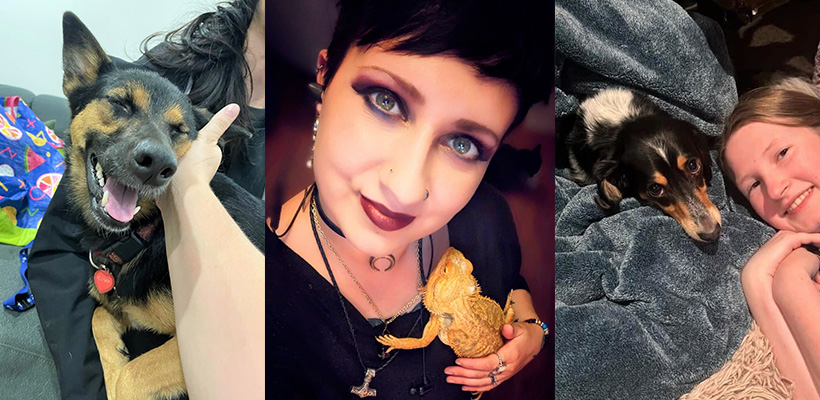 Featured Happy Tails! September 2023 – Lost & Found Dogs, Cats, & Pets That Were Reunited in September
Featured Happy Tails! September 2023 – Lost & Found Dogs, Cats, & Pets That Were Reunited in September
PawBoost loves to share happy endings! Check out September's Featured Happy Tails to learn how these fur babies were reunited with their families.
Love these Happy Tails? We love sharing them! Click here to read more.
---
Thanos: Lost Lizard Reunited in Edmonton, AB!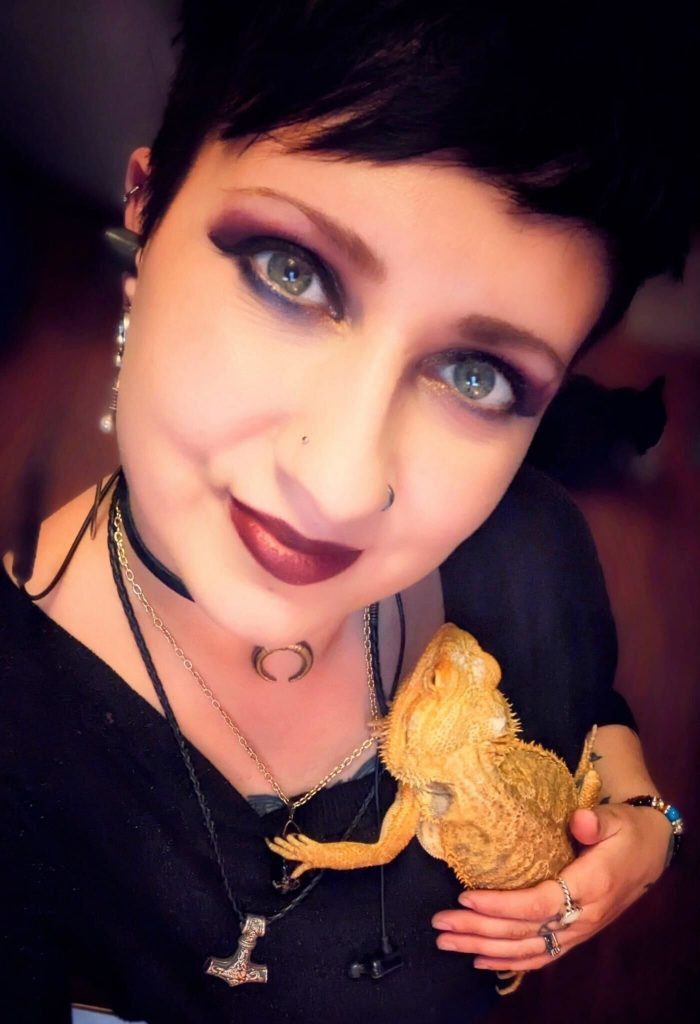 "I always bring Thanos outside while I sit in the grass and draw and burn sage. He looked comfy eating his greens, so I thought it was okay for me to run in and use the bathroom, but when I came back, he was gone. I spent the last two days searching for him like a mad woman. It was insanely stressful and draining to not have him around. He's my little man, we do everything together. I take him for walks to the park to let him run, among other things. I hadn't stopped searching and was losing hope until I remembered PawBoost. Within ten minutes of making a lost pet alert, people got back to me saying they'd found a bearded dragon in their backyard. This just so happened to be across the alleyway from where I live.
Once I got in contact, with the help of a neighbor, Thanos and I were finally reunited. PawBoost was the main thing that helped me reunite with my little dude. If I hadn't made an alert, he would probably still be missing. I was going to put up flyers today with photos of him, but now I don't have to. I'm so thankful and appreciative. Thanos was missing for two days before we were reunited. I thought he was just curled in a ball sleeping outside in the nice weather, so it breaks my heart that he was out there alone. 'So relieved and glad that someone awesome found him and took him in. They fed him, bathed him, and took good care of him before returning him. PawBoost is the main and only reason I got reunited with my little dude, I recommend them to everyone!"
---
Maxy: Found Dog Reunited in Queen Creek, AZ!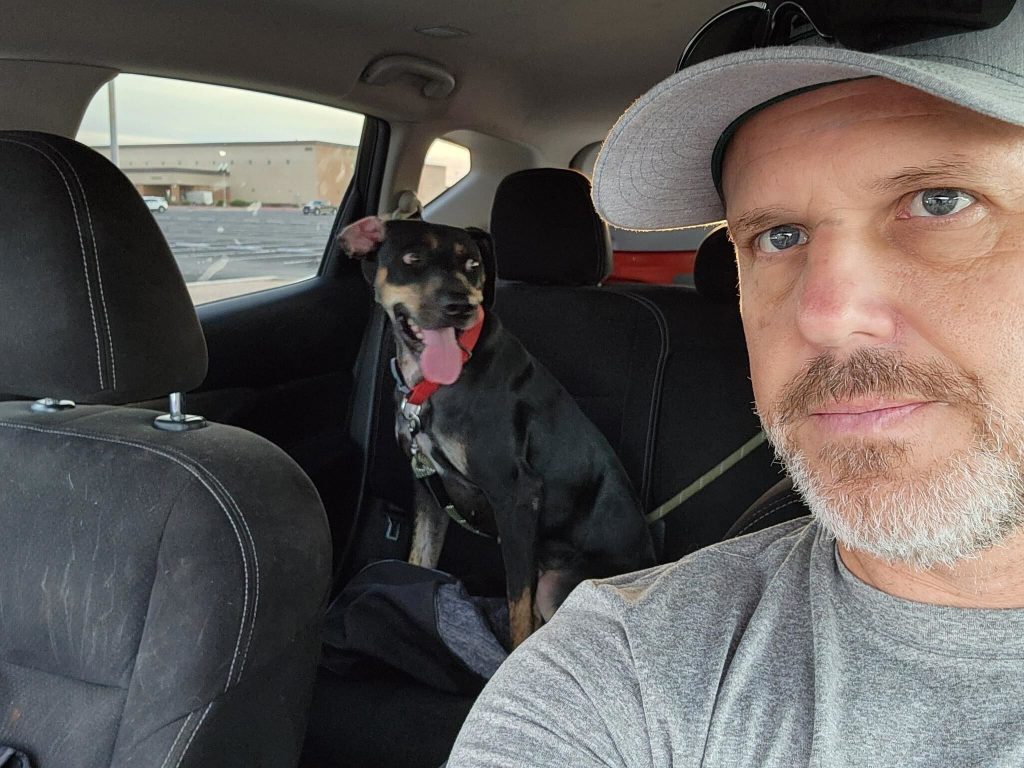 "I was on my way to work early Saturday morning and Maxy was running loose near a very busy road. I stopped and she came right up to me when I called her. I picked her up and took her with me, with the intention of bringing her back after work. She had almost no hesitation of me. I work with a cross country team, and the kids were thrilled to have her there. A friend of mine is very active in the dog rescue community, and she recommended PawBoost. About an hour after posting an alert through PawBoost, one of the community members sent me a link to two Facebook posts on a page for local missing pets. Apparently this dog escapes often. In one of the posts, it mentioned her name. I then searched the page for that name, and found a post by the owner for yet another time she had gone missing. I then quickly messaged the owner.
When he didn't respond I "spammed" his friends list until one of them replied. That friend took my number and gave it to him. He called me and we got his baby home safe. I had the dog at work with me for a few hours, but once I got home and started the search, it took about four hours to get her home. Without PawBoost, I would have been completely in the dark on how to get Maxy home. Thank you to everyone who helped find her home!"
---
Princess: Lost Dog Reunited in Lacombe, AB!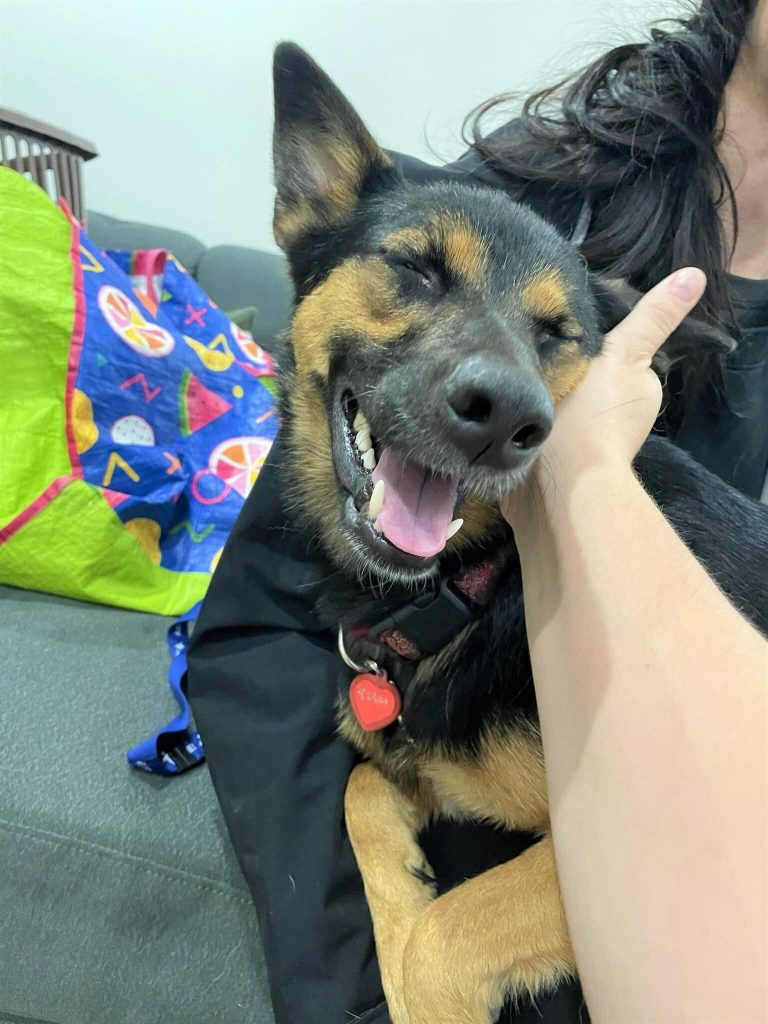 "Princess got scared while we were camping and quickly unhooked her harness and took off. She was found four kilometers from our campsite. We live 110 kilometers from the campsite, so the town and area was completely unfamiliar to everyone. Once we created a lost pet alert, PawBoost helped share her information on local Facebook, shelters, local groups, and other media platforms where we were able to receive area sightings for her.The community with the help of this platform helped get our fur baby home safe. Princess was missing for three days in rural Alberta canada. It was worth every penny. When you're panicking, trying to post online and create a poster as fast as possible, PawBoost does the work for you and makes it easy. Princess is home; thank you to everyone for your help! It's been a long three days, but she's home and safe."
---
Loki: Lost Dog Reunited in Menifee, CA!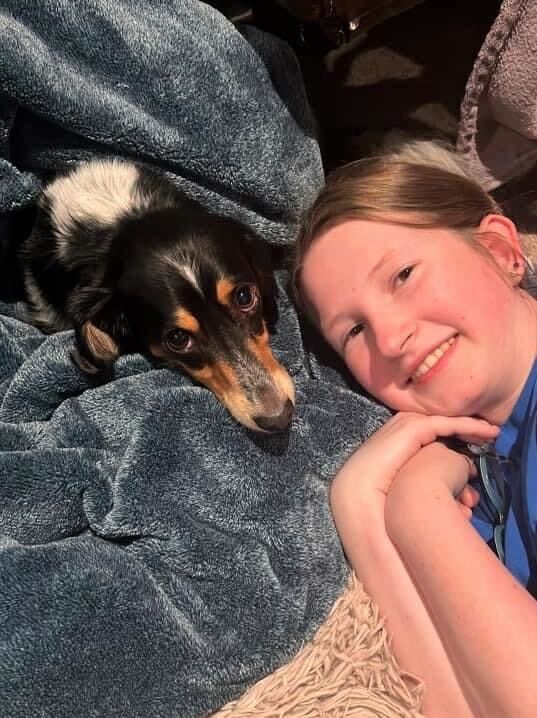 "We had workers pouring cement in the backyard and there is a small hole in the wall for drainage. We normally have it covered or blocked so the dogs can't get out through it, but the workers moved what we had covering it and we hadn't noticed before Loki managed to get out through that hole. PawBoost helped with us getting Loki back. The lost pet alert that was posted on Facebook through PawBoost was shared so many times by so many people.
The people who found Loki the next night had not seen my PawBoost alert, but posted a picture of him in one of the same places where the alert was posted. Someone in the PawBoost community immediately contacted me and told me to look at their Facebook post. By the time I saw the Facebook post, the finders had found my phone number from my PawBoost alert and called me. Loki and I were reunited in the early morning when I met with the finders at a gas station.
Loki was missing for 34 hours before we were thankfully reunited. It was easy to fill out the information, add a photo, and sign up for what you wanted on PawBoost. The amount of traction that was generated from the alert being posted to Facebook and Instagram was amazing. 'Last count I had was that the post was shared on Facebook 64 times and shared on Instagram 32 times. I truly believe that PawBoost was the main reason Loki was returned to us. It was, by far, money well spent. Thank you to PawBoost and to everyone who helped bring Loki home."
---
Shelby: Lost Ferret Reunited in Miami, FL!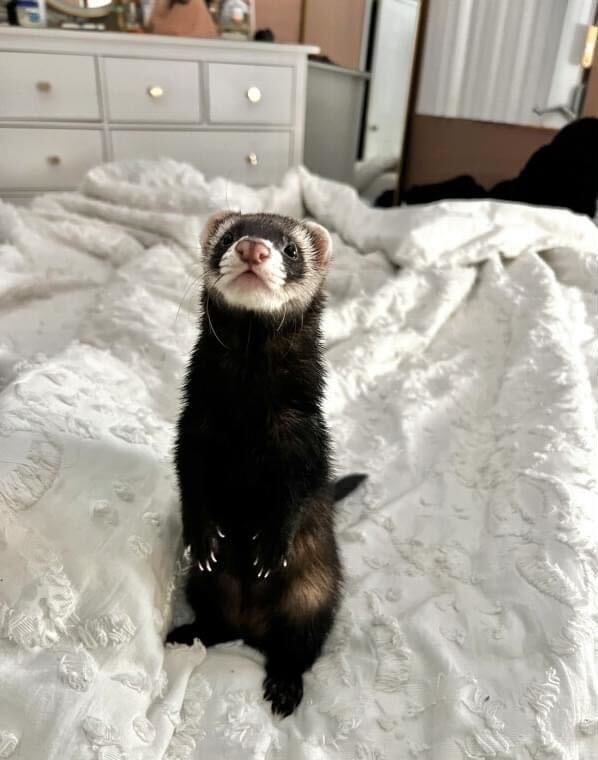 "My daughter's boyfriend left the door open and didn't realize Shelby had gotten out. My daughter looked everywhere, but had no luck finding Shelby. I Googled how to share information about a lost pet and PawBoost came up. I created a lost pet alert for my ferret and, to my surprise, got a response from someone whose neighbor had found a ferret. They saw my alert and shared our contact information. We picked up Shelby the next day! Thank you to PawBoost and thanks to Isabel for assisting us with the reunion of Shelby and my daughter! Shelby was missing for three days before we were reunited. PawBoost was the main reason we were able to get our Shelby back home."
---
Love these Happy Tails? We love sharing them! Click here to read more.