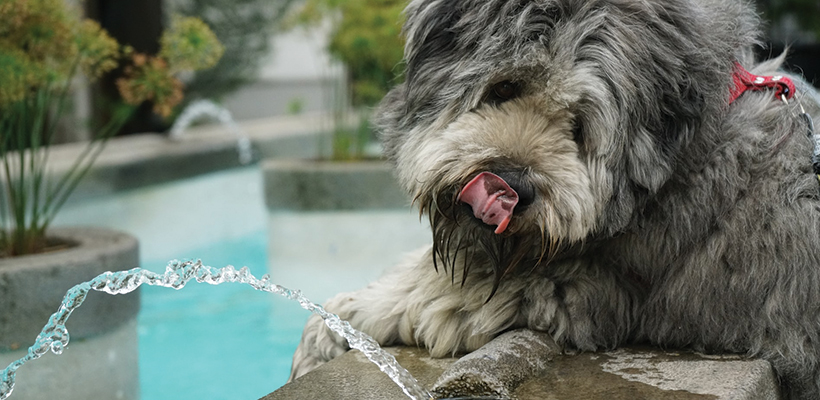 Summer Safety for Dogs and Cats
This article is contributed by guest writer, Emily G. (Author of Cattail Gardens).
Summer Safety for Dogs and Cats
Temperatures are on the rise signifying the start of summer. While the hot weather gives you a chance to go out and enjoy some sun, be aware that the hot temperatures can be dangerous for your pet.
While humans sweat to remain cool in hot weather, cats and dogs sweat glands provide them with traction to protect their paws while they're walking rather than thermoregulation. Thus, during this hot weather, your pet will rely on you to keep them cool. Here's how you can help your furry friend cope with summer heat.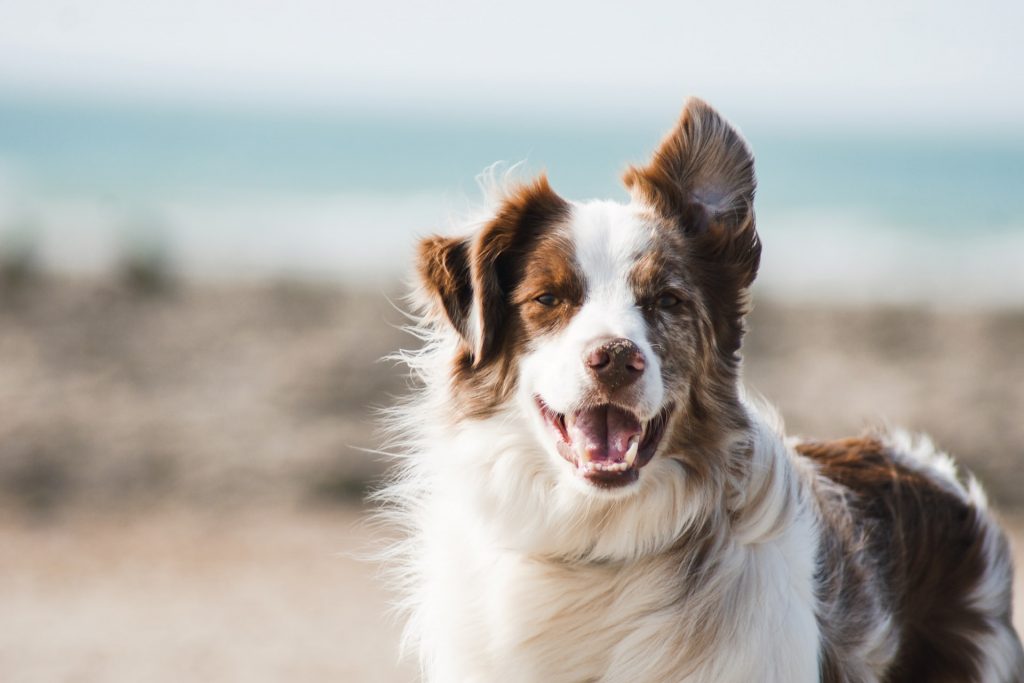 Photo Credit: Pauline Loroy via Unsplash
Summer safety tips for dogs
Dogs pant to keep themselves cool. Unfortunately, during hot months the air they are taking in is often too hot, which means panting may be less effective in keeping them cool. Here are a few things you can do to keep your pup cool during this weather.
1. Don't leave your dog in your car
Every summer, many pets die due to heat exposure in vehicles. Between 2009 and 2018, the RSPCA received 64,443 cases of pet's heat exposure in England and Wales, and 90% of these cases involved dogs in vehicles. You should never leave your dog in the car even with windows open. On a hot day, a car is like a furnace, and it takes just six minutes for a dog to die in a hot car.
2. Provide your dog with lots of water and shade
Drinking lots of water is one of the ways dogs keep cool in summer. If you are going for a walk, ensure you carry a bottle of clean, fresh water for your dog. If you must leave your pet in the house, provide several bowls of clean, fresh water just in case one of the containers gets knocked over. You can also give your dog more wet food during the hot months to protect them from dehydration. If you have to take your dog for a walk, ensure you do so in the early mornings or late evenings when the temperature is cooler. Further, walk them in shady areas to protect them from the direct heat. Always ensure they are on a leash as they might get lost while running after a rabbit or another dog. Let your dog soak in a shallow swimming pool during scorching hot weather but ensure this is done under supervision to protect them from drowning.
Photo Credit: Anna Stampfli via Unsplash
3. Keep your dog's paws cool
Your pup's sensitive paws shouldn't walk on hot pavement, asphalt, or metal. Such hot surfaces will not only burn their paws, but the heat will also increase their body temperature. Even riding with your dog on an open pickup truck is extremely dangerous. The hot dark truck metal surface can result in overheating.
4. Apply sunscreen on your dog's light-colored nose and ears
Dogs and cats, just like humans, can get sunburn and skin cancer. Apply a dog recommended sunscreen on your pet's light-colored coat, ears, and nose to protect them from the heat.
Summer safety tips for cats
Cats enjoy sunbathing and lazing around in hot weather. But they still need to keep cool, and this is possible with a little help from their pet parents.
1. Ensure your cat isn't confined in hot areas
Although cats like to bask in the sun during a hot day, they can also suffer from a heatstroke. This often occurs when they're trapped in hot areas such as a greenhouse, a car, an apartment, or a conservatory. Ensure your pet isn't confined in such areas.
If your furry friend is indoors, ensure you have a fan or air conditioning that keeps the house cool. You can also keep the curtains drawn, and the blinds closed to keep the house cool.
If your cat is outdoors ensure you keep a watchful eye on them. There are many temptations during summer and it takes just a second for your cat to get lost or get injured while running on the street.
Photo Credit: Dimitri Houtteman via Unsplash
2. Don't shave your cat's hair
Your cat's coat helps to keep them cool during hot weather and warm during the cold months.
You can trim your cat's fur, but don't shave it. You'll note that your cat will regularly groom themselves during hot days. This is nothing to worry about as it's a cooling mechanism, just like sweating in humans.
3. Check your cat's paws
Cat's sweat glands are found on their paws. Wet paws are a sign that your cat needs to cool off. Dipping the paws in water helps to cool your cat's body temperature. Don't forget to provide your cat with plenty of fresh, clean water even when they're outdoors.
Give special attention
Some pets need special treatment during the summer months. Such pets include:
Pet breeds with flat faces
Elderly pets
Pets that are overweight
Muscular dogs
Pets with unkempt hair
Pets with lung and heart diseases
Such animals are more susceptible to overheating. You'll need to give them extra attention and ensure they're comfortable during the hot months.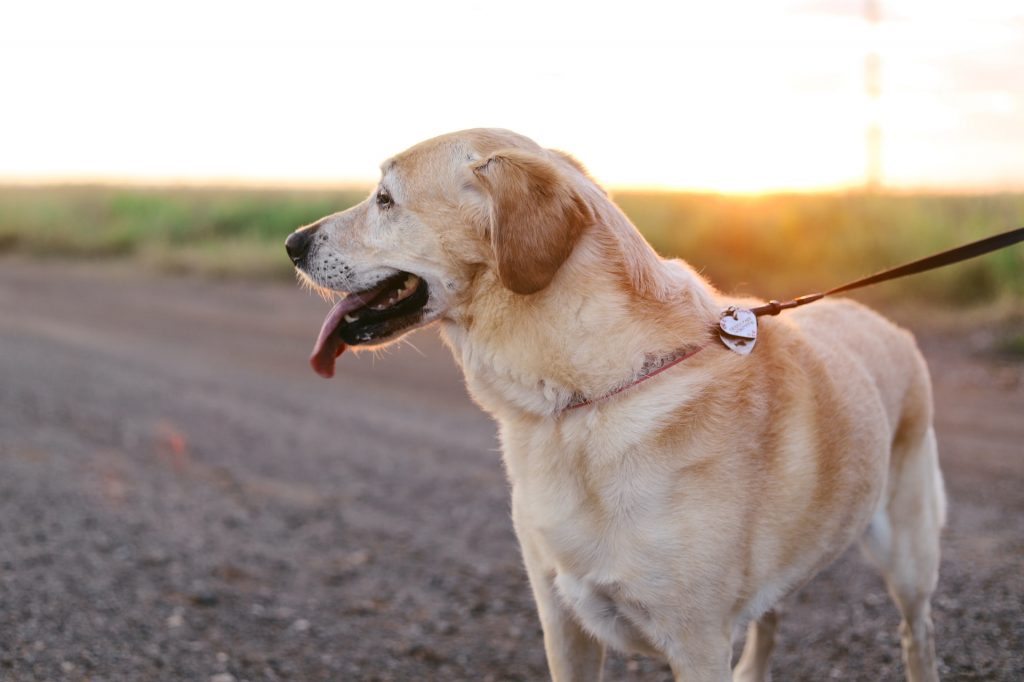 Photo Credit: Amy Humphries via Unsplash
Be aware of heatstroke signs in your pet
Knowing the heatstroke signs to watch out for in your pet can save their life.
According to the RSPCA checklist, such signs include:
Heavy panting that doesn't resolve even after a rest
A dark red tongue
Over drooling
Vomiting
Inability or reluctance to rise after collapsing
Lethargy
Diarrhea
A rapid pulse
If your pet exhibits any of these signs, take them to a shaded area. You can also apply cool water on their foot pads, abdomen, or ears. You also need to take them to a vet once they have stabilized as a heatstroke can be fatal.