When We Dare to Care – How You Can Support Your Local Shelters and Rescues
When We Dare to Care – How You Can Support Your Local Shelters and Rescues
It's likely not much of a secret that many municipal shelters and non-profit rescue are constantly strategizing about how they can best keep their organizations operating smoothly as they navigate increasing pet intakes and the need to secure consistent funding resources. And it's important to note that because no two animal service providers are the same, their needs may also vary drastically depending on a variety of factors, including whether they are shelter (meaning they are likely funded and staffed in part by the municipal government) or rescue (likely a private non-profit that is staffed primarily by volunteers and funded by donations/grants) the facility is located, the types and numbers of pets they house, and the size of their staff.
To better understand the most pressing needs for animal service providers, we chatted with Rachel Cronmiller (Communications and Development Manager of Second Chance Pet Adoptions in Raleigh, North Carolina) about all of the big and small ways community members can support their local shelter's efforts to provide the best care possible for every fur baby in need.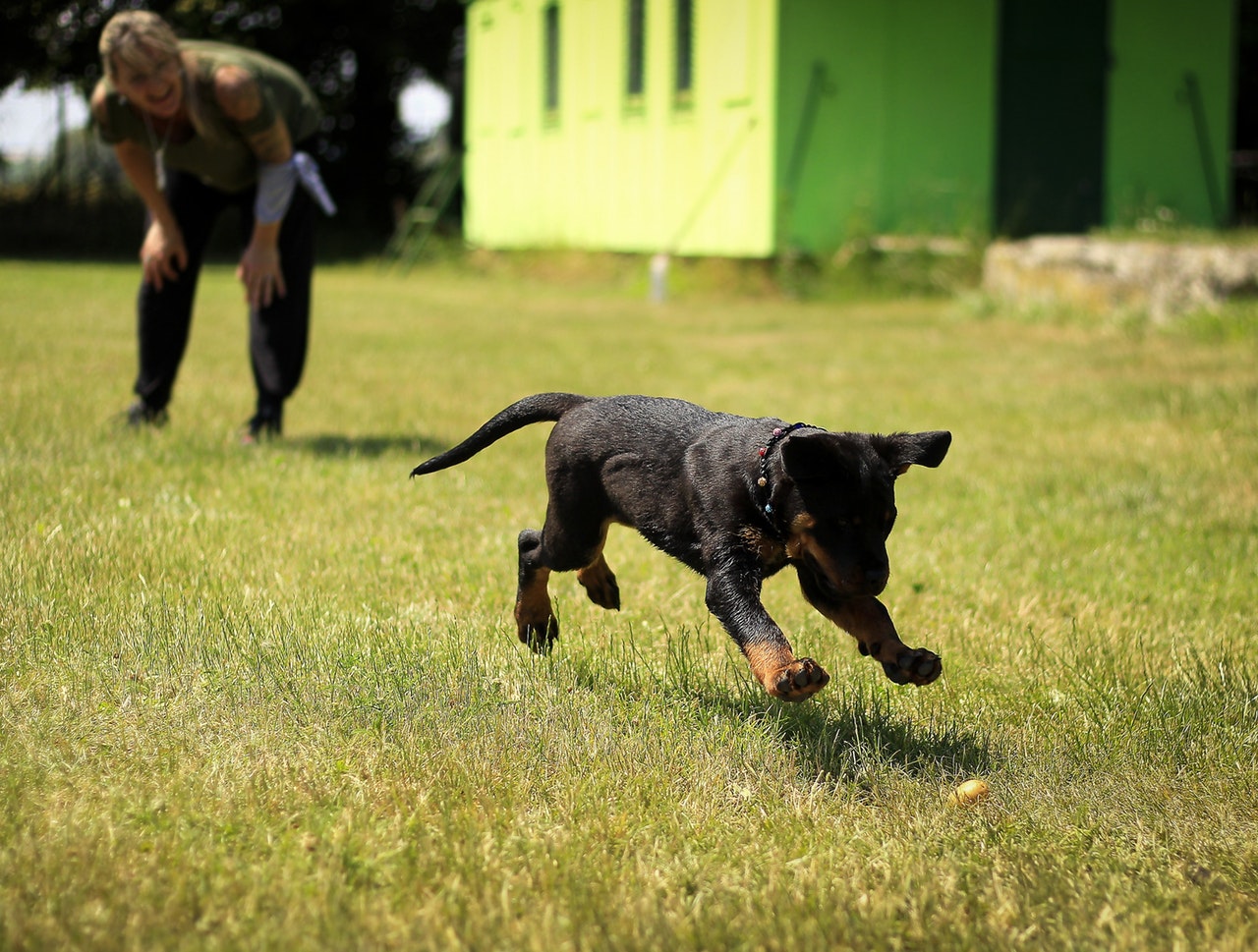 Photo Credit: Pixabay via Pexels
Donations Welcome
Open Your Purrse: One of the most direct ways you can help your local shelter or rescue is to make a financial contribution to the organization. Cash, check and money orders can all likely be accepted – You can even explore setting up a workplace giving option, where a portion of your monthly paycheck can contribute to funding the organization of your choice. And if your shelter or rescue is a not-for-profit institution, inquire about whether you might be able to claim the donation as a charitable deductible on your taxes.
Make a Secondary Donation: With spring around the corner and your winter wardrobe all packed away, it's the season to shop until your drop – any did you know your purchase of the lasts trendy threads may also help pets in need? Check with your community animal services providers for a list of online or local businesses who have committed a portion of the proceeds from your shopping sprees to help support your local shelter or rescue.
Gather Pet Supplies: Want to contribute to your shelter, but sometimes feel that providing monetary contribution is a little impersonal? Don't sweat it – Shelters and rescues are always in need of donations in the form of supplies to help key their day-to-day operations running smoothly. You can contact your animal services provider directly or check their website or Amazon Wish List registry for details on how you can help fulfill their current supplies needs. (Bonus: When you purchase from the shelter's Wish List, Amazon can ship the supplies directly to your community shelter or rescue!)
If you are unable to directly provide any needed supplies, you can still help support your community animal service provide by taking the lead on outreach to regional businesses (such office supplies stores, hospitality providers, or grocers) for donations. You can also consider hosting a supply drive at your workplace or within your community organization.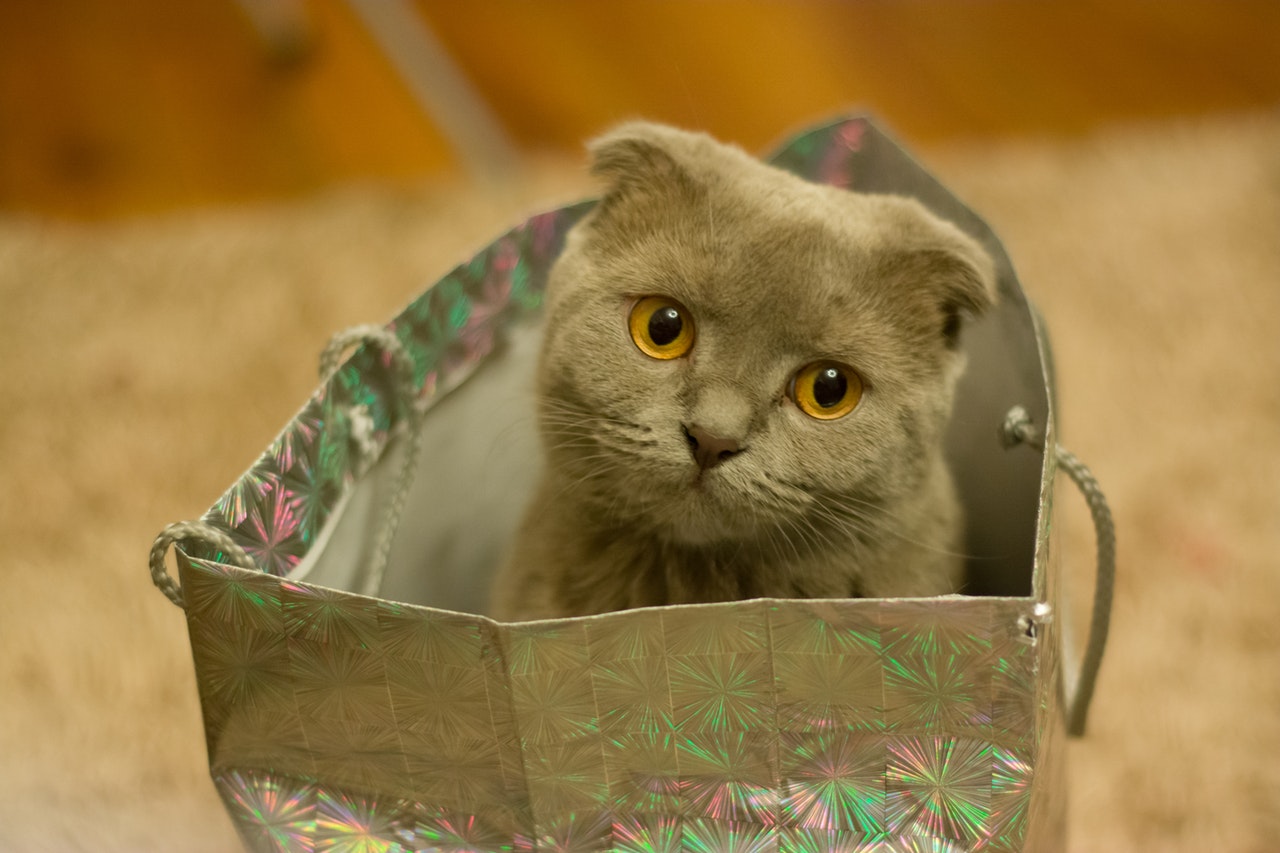 Photo Credit: Vadim B via Pexels
Calling all Volunteers
Become a facility volunteer: We know that not everyone may be able to make monetary contributions, but there are other ways to help your local shelter or rescue – especially in the way of donating your time as a volunteer. Volunteers are in the unique position to provide primarily rescues with the manpower they need to keep the organization running, including by providing critical pet care services (such as daily exercise, groomings, and feedings), facility maintenance, and administrative support. Many organizations consider taking volunteers of various ages and experience, and some require a minimum number of monthly shifts per volunteer – so be sure to confirm all necessary trainings and time commitments with a shelter or rescue staff member as you consider what volunteer opportunities may be right for you.
Be a Foster Pet Parent: You don't have to adopt a pet to help combat overcrowding – volunteering to foster a pet until it can find a permanent home is one way to play a vital role in helping animal service providers manage an inflex of pet intakes. "Volunteers are critical to helping us do what we do," Cronmiller says. "We need foster (parents) almost more than we need donors."
Primarily rescues (but sometimes shelters too) offer a variety of foster opportunities to best serve the pet's needs and accommodate your home life. At Second Chance Pets, foster parents can host pets on temporary or long-term basis. A temporary foster will place a pet in home while they await transfer to another shelter. Temporary fosters usually last between 1-2 weeks and all pets have a pre-determined date for transport to their next facility. Long-term fosters can vary in length as foster parents elect to open their home to a shelter animal for the duration of the time it takes for the pet to find a permanent home.
To be considered for either a temporary or long-term foster opportunity, most rescues will require an interested foster parent to submit a detailed application about their experience with pet care, home environment, and the type of pets they may be interested in fostering. After their application is reviewed, applicants can expect to go through a vetting process for rescues to confirm there is a suitable environment to foster a pet. Once their eligibility is confirmed and an applicant has been officially selected to foster a pet, the rescue will aim to provide all necessary supplies (e.g. food, toys, medicine, leash) for the duration of the pet's foster stay. In return, the foster parent is expected to both care for the pet in their home and commit to bringing the pet to the facility for any clinic nights and/or adoption events.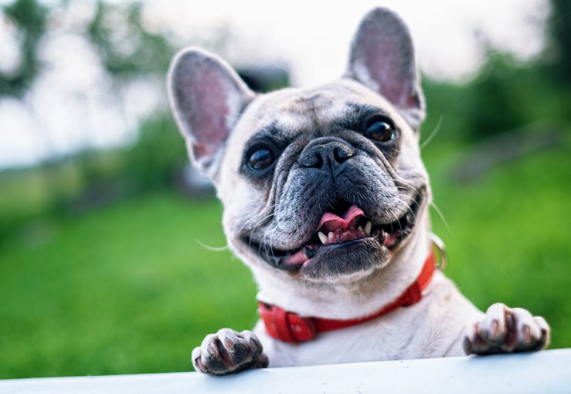 Photo Credit: Pixabay via Pexels
Help Spread Awareness
Canvass the Neighborhood and Share to Social: In a world where gaining more eyes on your event or service is one of the key ways to stand out against the competition, your local shelter or rescue can always use assistance posting fliers for upcoming fundraising and adoption events in local businesses, parks, and community bulletin boards. And if you don't have the time to physically canvass the neighborhood, you can easily (and quickly!) share a digital announcement for the shelter or rescue across your social networks and other online communities.
Refer a Friend: Cronmiller suggests bringing a friend or family member to an event or fundraiser to continue generating awareness about the work that your local animal services provider is doing in the community. "Not only does bringing a friend get them to the event, but it also gets more people looped into the organization," Cronmiller says.
Utilize Your Special Skillsets
Do you have the eye to design a captivating event poster or the financial acumen to keep a business running like a well-oiled machine? Then you might be uniquely positioned to utilize some of your more specialized talents (such as the skills listed below) to help a local shelter or rescue in need:
Graphic or website design: Designers can provide shelters and rescues with invaluable services to help create eye-catching designs that raise awareness about adoption and fundraising events and interest in pet profiles.
Photography: Professional photographers are always needed at shelters and rescues, especially as they receive influxes of new pets who need high-quality photos for their online adoption profiles. Thanks to their talent behind the lens, photographers can use their skillsets to both further expose community members to the breadth of the organization's services and to more quickly unite a pet with a forever home.
Professional Pet Care: Of course, experienced pet care professionals will always be welcome (and greatly appreciated!) at shelters and rescues. In addition to having a background in a variety of pet care techniques and training, they can also serve as expert resources to assist less seasoned volunteers.
Construction or Carpentry: With all the unexpected maintenance issues that can arise in locations where many living animals are hosted, shelters and rescues will undoubtedly find it handy to have a professional "fixer upper" on call.
Writing: In addition to helping create fundraiser promotional materials, shelters and rescues may find themselves in the need of strong editorial support as they look to both secure funding grants and pursue additional public relations efforts.
If you don't have any of the specialized talents above, just remember: No skillset is too big or small to be considered useful to organizations who often find themselves strapped for resources and time. "If a volunteer has a skill to share that can be in any way or applied to help an animal, we will take it," Cronmiller says.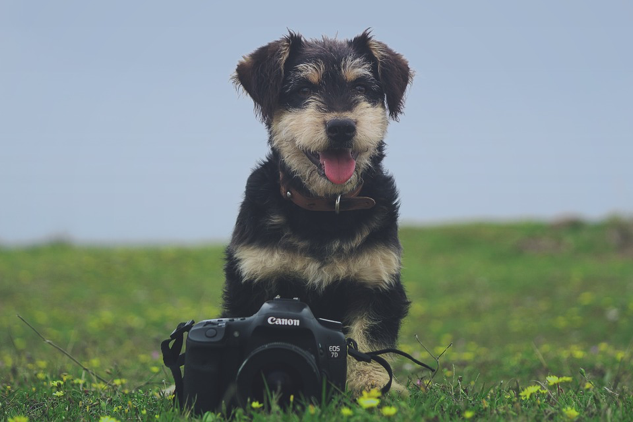 Photo Credit: StockSnap via Pixabay
Host a Fundraiser
Fundraising events are core part of many animal service providers' efforts to secure additional financial support to keep their organizations running – plus, they offer the added benefit of being fun and interactive experiences that expose audiences to the work the shelter or rescue is doing. If you are interested in hosting a fundraiser for your local shelter or rescue, check out some of our starter ideas below to start engaging your donor bases and raising money in your community:
Host a chili cookoff or bake sale. Event attendees can make a monetary contribution to vote for their favorite dish, with all proceeds from the event going to your local shelter or rescue.
Organize a charity fun-run, walk or cycling event. With 64% of millennials preferring to fundraise through these types of active events, it may be a great way to generate donations for your shelter or rescue.
Hold a supply drive with your community social organization.
Encourage friends and family to donate money or supplies to a shelter or rescue in your name for special events (birthdays, anniversaries, etc.). You can even leverage the power of the web by setting up a Kickstarter or GoFundMe page that provides additional information on donating to your local animal services organization.
Organize a bar night at a local restaurant, where a portion of the evening's drink and food proceeds will be donated.
Host a karaoke, board game, or movie night where the proceeds from ticket/snack and drink sales can go to the charity of your choice.
Have the gift of crafty-ness? Consider contributing part of the sales from your artistic hobby to your local shelter or rescue.
Coordinate a multi-organization charity yard sale.
With the winter months waning and spring cleaning topping everyone's to-do list, it's the season for chores for charity! Bust the dust by offering your housekeeping or home maintenance services in exchange for a charitable contribution to your local shelter or rescue.
Love getting outside and staying active? Consider offering your services to host a day-long sports training clinic to help your shelter or rescue knock its fundraising goal out of the park this year.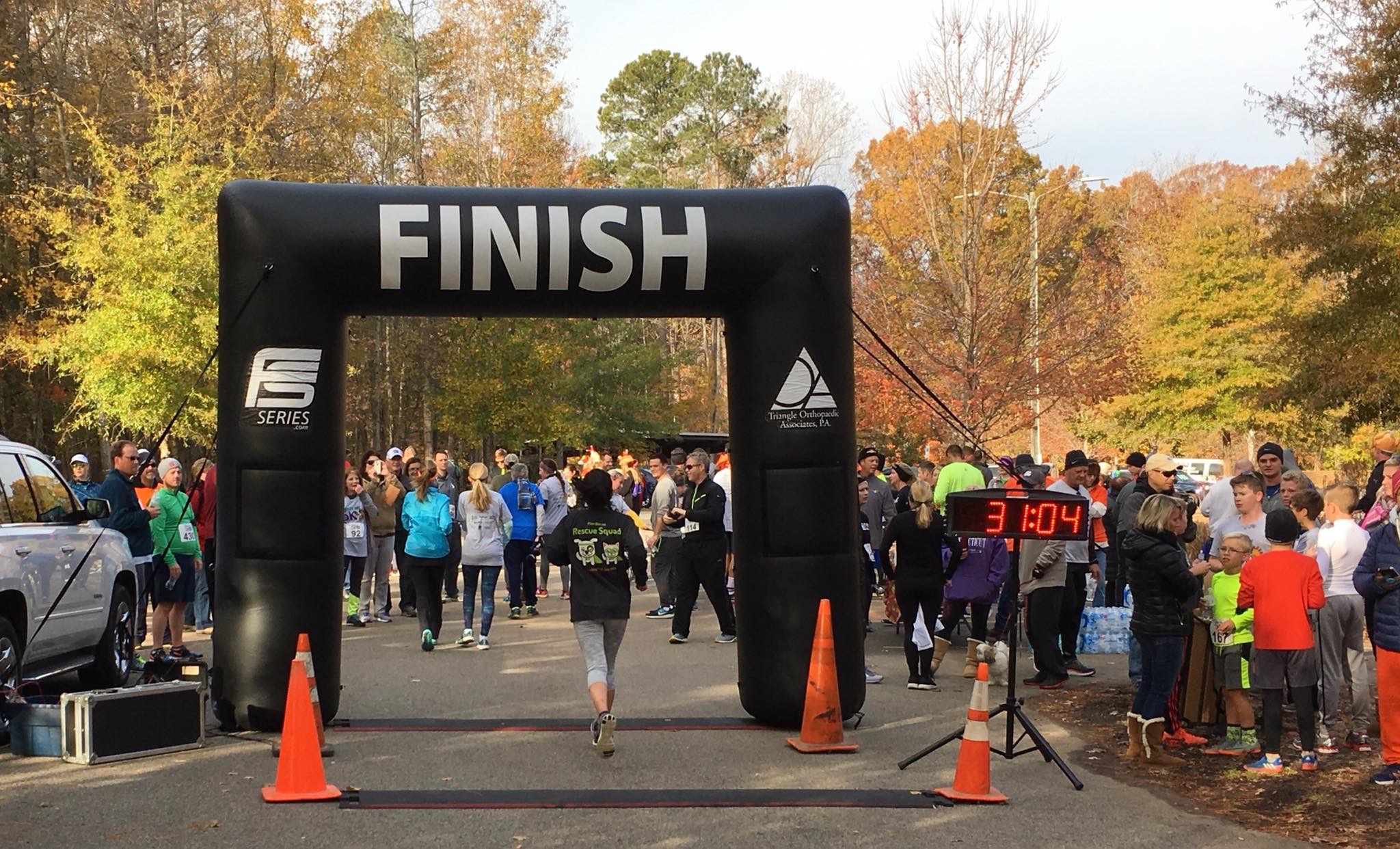 Have any other creative fundraising ideas? Be sure to share this article and your other thoughts and comments with the PawBoost community on our Facebook page today.